Incredible journeys to United States with DOOK!
No matter your travel style, we have a United States package tailored for you
United States Tour Packages
Explore United States with DOOK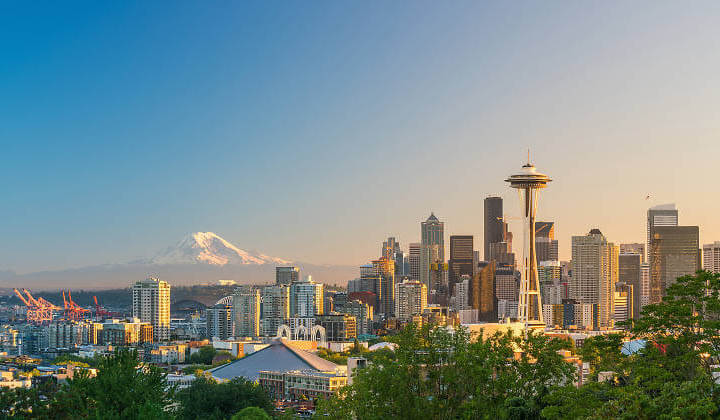 United States: World's Third Largest Country

Have fun with your favorite characters at Walt Disney with Dook's USA Packages

The United States is a country unlike any other in the world. It is one of the most culturally diverse nations on Earth. It is filled with people from all over the globe living, working and having fun together side-by-side.

In addition to its cultural diversity, the United States is also incredibly large with nearly 4 million square miles of landmass spread across 50 states. This means that no matter where you go in the US, you'll find yourself surrounded by open space and natural beauty.

There are many things that make this country unique. One of its most defining characteristics is its commitment to freedom, both personal and political. This commitment has allowed people from all walks of life to come here seeking a better life for themselves and their families. It has also allowed them to pursue their dreams without being held back by government interference or social norms. Those planning for a United States Tour, you will have a lot to cherish for years to come.

Capital: Washington, D.C.
Languages: English
Currency: US Dollar
Driving Side: Right
Best Time to Travel: March till June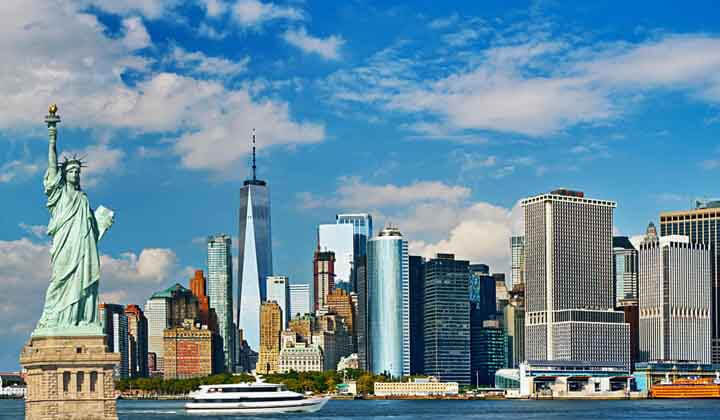 Explore the United States

The United States is a country that is divided by many cultures. Each state has its own unique culture and history, which gives it its own personality, but they are also similar in various other ways. One of the most important things to consider when exploring any state is the architecture. The buildings tell a historical story about what life was like at the time they were built. They give us insight into how people lived during that time. The architecture shows us that they were built with a specific purpose in mind. Other states have developed organically over time without an initial plan for what they would look like or how they would function. As days passed, the cities turned out better than others! A prime example of this is San Francisco. It has grown organically over time into one of the most beautiful cities in America.

1. Boston, the city that has it all!

You'll never be bored in Boston. The city is chock-full of things to do and see, from the bustling streets of Acorn Street to the quiet serenity of Hull Street. There's something for everyone, whether you're a history buff or a foodie! There are museums with exhibits that span centuries and restaurants that have been around for decades. Everywhere you go in this city, you'll feel like it's your home and that's because it is! Bostonians are proud of their city and they want you to be too. Take a stroll at the Freedom Trail! Feel like the 1800's people at Paul Revere House. Enjoy the serenity of Charles River or a movie under the night sky at Coolidge with our USA Packages.

2. Seattle, the city with incredible restaurants

Seattle is a city that's all about the outdoors. A place where the sun shines brightly and the wind is always blowing. It's also a city that has some of the best food in America, with restaurants offering everything from French cuisine to Italian pasta dishes. Make sure to check out Pike Place Market or go see a show at one of their many theaters. You can also ride the Seattle Great Wheel or go on a boat tour through Alki Beach! Bloedel Reserve, Lincoln Park and Burke-Gilman Trail are some other top attractions of the city.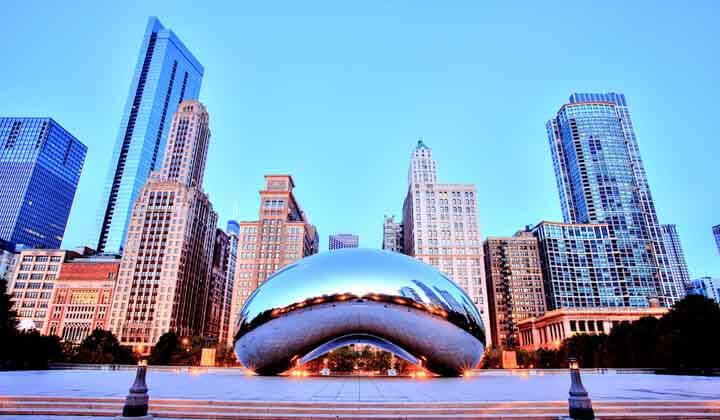 3. New York City, the city that needs no introduction

New York City is a place that must be explored. It's a city that feels like it's always on the cusp of something new. Nonetheless, it is also full of old-world charm. It's a city of skyscrapers and subways, but also parks and beaches. It's a place where you can experience the highest highs and lowest lows on the same day and that's what makes it so special. There are so many things to do here with our United States Tour Packages. You could spend all day at Central Park or wander around Times Square for hours taking photos. You could go to an art gallery in SoHo or enjoy a beautiful rooftop view from Brooklyn Bridge Park. You could take a walk through Greenwich Village at night or eat your way through Chinatown during the day. There are so many different neighborhoods and activities available that no matter who you are or what kind of trip you're looking for, New York City will have something for you!

4. Chicago, the city on Lake Michigan

Chicago is a city that has been on the rise for decades and it's only getting better. The city has always been known for its diversity. However, it's also become a hub for cultural innovation and technological advancements. Creativity in Chicago is everywhere from the art museums and theaters to the iconic architecture of the city itself. It's no wonder why so many people choose to settle in Chicago after college graduation. With so much culture and history at your fingertips, it can be difficult to know where to begin when planning your trip to Chicago. Luckily, we've done all the hard work for you. Here are our top five recommendations for things to do with our United States Tour Packages. Explore the 3, 00,000 artefacts at the Art Institute of Chicago. Wander in and out of the 65-foot Palm House at the Garfield Park Conservatory. Groove at the jazz music at Green Mill. Not to miss is the 38-foot Tiffany glass dome in Chicago Cultural Centre!

5. Nashville, the music city of the United States

Nashville is a city of endless possibilities. You can find yourself surrounded by the sounds and sights of a bygone era, from the honky-tonks to the country music halls. However, the city doesn't just feel like a museum. It's alive with art and culture and there are countless opportunities to get involved with community events and causes. There are few things in this world that are as deeply satisfying as spending a day exploring Nashville. The city has a unique flavor! It is mixed together by the native Tennesseans who have lived there for generations and the tourists from all over the world. The result is a city that feels like it's been around for centuries. With an atmosphere that's warm and welcoming, it is also distinctly modern. It's a great place for families, couples, or just anyone who wants to feel like they've stepped back in time and into history!

Top Bucket List Experiences in the United States

You'll want to make the most of your time, if you're traveling to the United States. In fact, you'll probably want to make sure your trip is full of adventure and excitement. The United States of America has hundreds of national parks and monuments waiting for you to explore from coast to coast. The Grand Canyon alone has over two million visitors every year! There are also many museums, theaters, concert halls, galleries and other cultural institutions that will give you a taste of American culture. So what are you waiting for? Pack your bags now and start planning your trip!

1. Explore the wildlife with our USA Holiday Packages

Wildlife is more than just a sight to see. It's an experience that you'll never forget. The United States has some of the most diverse wildlife in the world. There are many ways to experience it. You can learn about the animals at a zoo or see them in their natural habitat on safari tours. Furthermore, there are specially designed parks where you can get up close and personal with them by volunteering at a rehabilitation center. No matter how you choose to experience wildlife in America, it's sure to be an unforgettable adventure! Alligators are an easy sight in Okefenokee Swamp of Georgia! See some bears at the shelter home of the Great Smoky Mountains. There are over 60,000 moose in Maine. Above all, Yellowstone National Park is a tourist favorite.

2. Go back in time with our USA Packages

The United States of America is a country that has a rich history. A history that has seen many great changes and upheavals, as well as many moments of peace and prosperity. People from all over the world come to visit the United States because of this history and the stories it holds. Some people come to learn about how the nation was formed, or how it became an industrialized nation. Others come to explore its vast wilderness areas or visit famous landmarks such as Canyon de Chelly. The United States also boasts some incredible architecture, one being the ancient Pueblo cliff homes located at the Mesa Verde National Park. You can glance at many wonderful pieces of architecture built during different eras in its history. These buildings tell stories themselves! Some are monuments to people's visions for the future. Furthermore, they are testaments to the skills of those who built them.

3. Go Hiking or Trekking on your USA Tour

Getting to feel the mountains up close and climbing them is an amazing experience. It's the feeling you get when you're looking down and the only thing between your feet and the ground is a sheet of rock. It's the absolute silence that comes with being surrounded by nothing but trees, snow, rocks and birdsong. It's like waking up to find yourself in a place so beautiful that you can't believe it exists. Well, you will feel the same in our USA Tour to the Cascades, Sierra Nevada, Rockies or Denali (Alaska)!

4. Make some memories with the desert sands

Take up our customized USA Holiday Packages and move to the southwestern land of the United States. From the Grand Canyon to the Glen Canyon, you can experience nature in its most dramatic form. Whether you're looking for a place to stargaze or want to build your own sandcastle, there are plenty of opportunities to get up close and personal with desert life. The majestic Joshua trees can be seen in the Mojave Desert and you can see the saguaro cactuses in the Sonoran Desert. Up for some adventure? Hike alongside the American sandstones at Zion National Park or Arches National Park, just to name a few!

5. Enjoy a baseball game at one of America's famous ballpark

There's nothing quite like seeing your favorite team play at a legendary ballpark if you're a baseball fan. The sights, the sounds and even just the smell of history in the air, it's all part of what makes baseball so special. If you've never been to one of these venues, how can you know what it's like? Dook is here to tell you! When you see a game at Fenway Park (Boston) or Wrigley Field (Chicago), it will make you feel like you're living in a dream. The first thing that hits you as soon as you walk through the gate is just how small everything seems. You can see the entire field from almost anywhere in the stadium. Everything looks so close that it's hard to believe your own eyes. Then, there are the crowds! From yard-work hits to double plays at second base, from home runs into left-field stands, witness the players show off their skills with our USA Tour Packages.

6. Rock and Roll at a live music performance

In the United States, there are more musicians than in any other country in the world. What do those musicians do? They play their hearts out! They play for us, for each other and themselves. So, if you're looking for a way to connect with your inner musician, look no further than your USA Tour! You'll get music everywhere you turn from symphony halls and jazz bars to street corners and coffee shops. There is Cleveland's Rock and Roll Hall of Fame, Detroit's Motown Historical Museum and Nashville's Country Music Hall of Fame to explore! Texas and Austin shine as the World's Live Music Capital. The blues are alive in Memphis and Tennessee. Knock at the door of Kansas City or New Orleans to soothe our ears with some jazz. You can enjoy bluegrass in Nashville!

7. Activate your 'Moana-self' at the beach!

The beaches of the United States have always been a place to relax and unwind. Whether you're looking for a quiet day of solitude or a party where you can let loose and meet new people, our USA Tour Packages have got you covered. The best part is that there are so many different types of beaches that it can be hard to choose which one is right for you. The California beaches are perfect for you if you like being active and playing in the waves all day long! Our USA Tour will take you to thousands of miles of coastline. No matter where your heart connects, you're sure to find the perfect spot to kick back and relax. Check out the Florida beaches if you're looking for something more laid-back and serene! The beaches are known for their crystal clear waters and beautiful sand dunes. They're also home to some of the most iconic cities in America. The combination of architecture and natural beauty will make your trip unforgettable! Oregon Coast, Washington Coast, New Jersey Shore and Cape Cod are some of the best beaches!

Craving for some USA culinary delights? It's time to get in touch with Dook!

The United States is the land of opportunity. It is a place where dreams come true and where you can follow your heart's desire. The country is full of wonderful people with a rich history and culture that makes it one of the most visited destinations in the world. Now is the time to travel there with Dook International, if you want to experience all that the United States has to offer! Dook offers affordable United States Tour to major cities throughout the country, including New York City, Los Angeles, Chicago, and Miami. We also have connections to smaller cities like San Francisco and Seattle. You can choose from a variety of USA Tour Packages or get a customized trip with our USA Holiday Packages.
Explore More: Top Attractions in USA