North Korea is an enigmatic tourist destination that offers unfamiliar territories to explore. This majestic country boasts cultural heritage and North Korea tourist attractions, making it more fascinating to tourists. North Korea has a rich historical and cultural significance dating back thousands of years. North Korea never fails to offer a glimpse into its interesting past, from Koguryo Tombs to the Kumsusan Palace of the Sun. You can even immerse yourself in traditional Korean culture by watching colorful mass performances and experiencing customs & traditions. The enriched culture of this country is one of the North Korea attractions. Besides being a secretive country, North Korea is home to unparalleled landscapes. These breathtaking landscapes allow you to make your social feed colorful and vibrant. Mount Paektu is an active volcano, which is one of the surreal North Korea tourist spots. It has the highest peak on the Korean Peninsula. It draws the attention of many travelers who loves to hike. Moreover, nature enthusiasts can also marvel at the scenic Myohyang Mountains, pristine Kumgangsan, and the beautiful Lake Chon. Nature is itself one of the stunning North Korea tourist attractions that offer travelers an opportunity to explore and admire the beauty of nature.

North Korea's architecture is another marvelous brilliance that adds charm and grandeur to the country's style. The highlight of North Korea's architectural excellence is the iconic Ryugyong Hotel. This massive pyramid-shaped formation is one of the famous North Korea attractions. Other unique towering architectures are The Juche Tower and the Arch of Triumph, which are notable landmarks of North Korea. These remarkable architectures commemorate North Korea's ideology and national achievements. These architectural marvels offer tourists an insight into the country's emphasis on self-reliance. One of the most iconic North Korea tourist places is the Grand Monument on Mansu Hill. It has two 20m-long bronze statues of Kim II Sung and Kim Jong II. Many tourists visit here to learn about the history of this place. North Korea boasts some beautiful beaches. The country's Pacific coastline is lined with many beautiful beaches. These beaches are one of the best places to visit in North Korea if you want to have a quaint vacation. The long stretches of sand, dramatic cliffs, rock outlets, and abundance of nature are what make a beach-lover happy. For a tranquil experience, you should not miss out on visiting Lake Sijung. This lake is a perfect place to rejuvenate your soul and relax. North Korea may have not been on the list of travelers yet, but it has the potential to charm every traveler across the globe.

If you want to visit this unique country for its off-the-beaten experiences, take the help of Dook International. We have attractive North Korea tour packages that you can customize as per your travel needs. Our tour packages offer exciting experiences and North Korea tourist places to visit for a fulfilling vacation. So, plan a holiday in North Korea with Dook.

Best Tourist Places to Visit in North Korea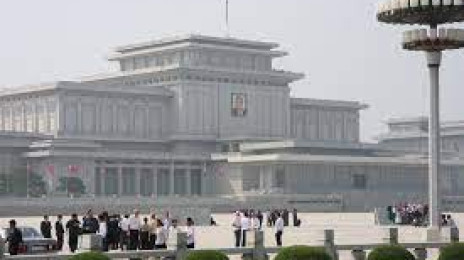 Geumsusan Taeyang Gungjeon
The Kumsusan Palace of the Sun formerly the Kumsusan Memorial Palace and sometimes referred to as the Kim Il-sung Mausoleum is a building near the northeast corner of the city of Pyongyang that serves as the mausoleum for Kim Il-sung the founder of North Korea and for his son Kim Jong-il both posthumously designated as eternal leaders of North Korea. The palace was built in 1976 as the Kumsusan Assembly Hall and served as Kim Il-sungs official residence. Following the elder Kims death in 1994 Kim Jong-il had the building renovated and transformed into his fathers mausoleum. It is believed that the conversion cost at least 100 million. Some sources put the figure as high as 900 million. Inside the palace Kim Il-sungs embalmed body lies inside a clear glass sarcophagus. His head rests on a Korean-style pillow and he is covered by the flag of the Workers Party of Korea. Kim Jong-il is now on display in a room close to his fathers remains and positioned in a very similar way. At 115000 square feet Kumsusan is the largest mausoleum dedicated to a Communist leader and the only one to house the remains of multiple people.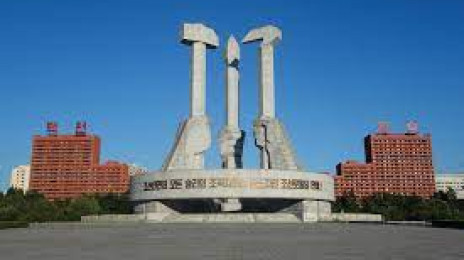 Workers' Party Foundation Monument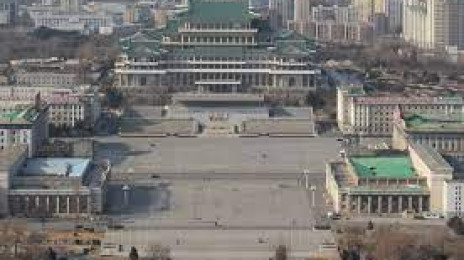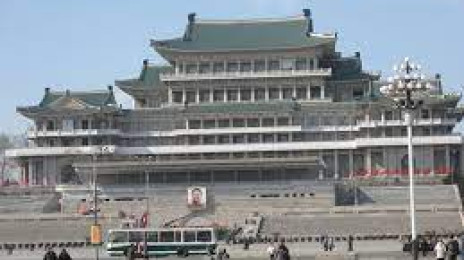 Grand People's Study House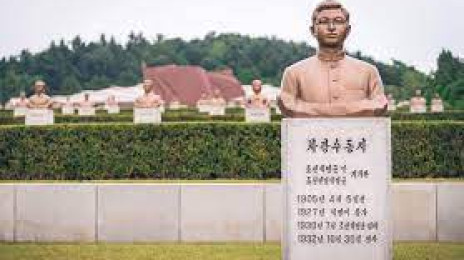 National Martyrs Cemetery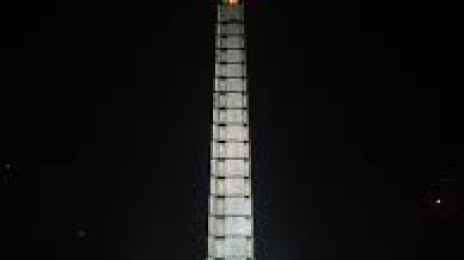 Things to Do in North Korea
Do what makes you happy