Maldives is a dream vacation for all the beach aficionados in the world. Located off the coast of Sri Lanka, this dream destination is a perfect spot for a dreamy beach vacation. Unparalleled luxury, spectacular white-sand beaches, and an incredible underwater world make the Maldives an obvious choice for an ultimate holiday of a lifetime. For many reasons, it is one of the most admired holiday destinations in the world. Due to the warm weather, Maldives is open to tourists all year round. Besides the numerous Maldives attractions, there are several places that you must visit for an enthralling experience. It offers sheer bliss through its pink sunsets, soothing ocean breeze, and colorful coral reefs. The abundant luxury awaits you in the Maldives, from getting pampered with massages to lounging on the sundeck to enjoying the fantastic food. Earlier, only celebrities and wealthy people used to know about this place. But lately, everyone has discovered this marvel and all the places to visit in Maldives. There are many unique experiences that you have never experienced yet. One such noteworthy experience is the sea of stars. If you plan to visit during mid-summer, you will witness the incredible phenomenon created by the bioluminescent plankton underwater. To experience this magical underwater beach, you must fly to the Maldives. Besides many Maldives tourist spots, there are numerous adventures as well. Such as underwater dining, exploring coral reefs, and fishing excursions.

Maldives Kudadoo Private Island is one of the rich grandeurs for tourists, where luxury bungalows perched on stilts above a turquoise lagoon. Having 15 villas on-site, it is the most intimate retreat for honeymooners. It is one of the best places to visit in Maldives for couples. Male City is one of the most beautiful Maldives tourist attractions, famed for its colorful buildings, swaying palm trees, ancient mosques, and turquoise waters. Here you can explore the historical treasures at the National Museum, taste delicious seafood, and shop for souvenirs at Majeedhee Magu. One of the top Maldives tourist places is Grand Friday Mosque. This mosque has stunning architecture. Conrad Maldives Rangali Island Resort is a two-level undersea villa that offers you an exceptional time in the Maldives. To experience this unimaginable encounter with nature, you should once visit this place and sleep under the azure blue waters of the Indian Ocean. Besides the Maldives tourist spots, you can also indulge in several water sports. Among the many water activities, some famous ones include Kayaking, Sea Bobbing, Canoeing, Rollerblading, Dolphin & turtle safari boats, and Jet-skiing. Apart from natural phenomena and heritage sites, Maldives is also famous for its vibrant culture. If you are in the Maldives and haven't visited Vaadhoo Island, then it's a waste. Vaadhoo Island is one of the most glorious Maldives attractions and the most beautiful places to visit. On this island, the waters glow at night. It is the most visited tourist place in the Maldives due to this unique phenomenon. Take a walk around the beach and appreciate the glowing blue water at night. Maldives is heaven for holidaymakers.

Whether you seek a family-friendly resort boasting endless kid's activities or a romantic getaway, Maldives has everything you need. With Dook Maldives tour packages, you will end up relishing a luxury holiday at a pocket-friendly rate. We have handcrafted Maldives tour packages for every kind of traveler. So, don't wait and have an unforgettable time in the Maldives around the sugar-white sandy beaches and crystalline waters.

Best Tourist Places to Visit in Maldives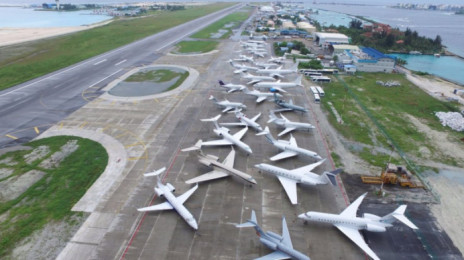 Velana International Airport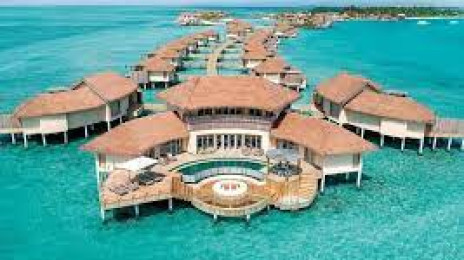 Male
Mal is the capital and most populous city of the Maldives. With a population of 252768 and an area of 8.30 square kilometers it is also one of the most densely populated cities in the world. The city is geographically located at the southern edge of North Mal Atoll. Administratively the city consists of a central island an airport island and four other islands governed by the Mal City Council.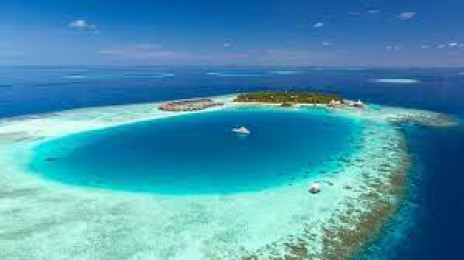 Banana Reef
Banana Reef the first dive site found in the Maldives gets its name from the regions banana shape and stunningly blue surrounding seas. The Banana Reef is a small coral island with amazing cliffs and caves in addition to the blue lagoons. You can be enjoying a soothing spa treatment one minute and snorkeling with the most ferocious whale sharks the next. Best location to put it mildly to attempt water sports.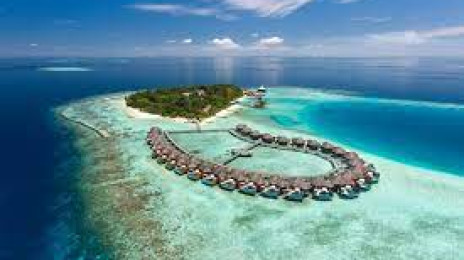 Baros Island
Baros Island is the Maldives greatest and only location to experience indoor and outdoor thrills up close. The area is a gem of nature with clean sandy beaches and lush coral reefs below the surface. Learn about the Islands remarkable ecosystem by going diving with a guide.
Things to Do in Maldives
Do what makes you happy