Incredible journeys to Liechtenstein with DOOK!
No matter your travel style, we have a Liechtenstein package tailored for you
Liechtenstein Tour Packages
Explore Liechtenstein with DOOK
Liechtenstein, a country with adventure!

Enjoy a ride in city train at Vaduz with Dook's Liechtenstein Tour Packages

Liechtenstein is a beautiful alpine country nestled between Switzerland and Austria. It's known for its awesome views, pristine air and casket of pretty wildflowers. It's also home to some of the most beautiful people in the world. It is a small country and you will be able to find your way around easily. In fact, it's one of the easiest places in Europe to get around and the public transportation system is excellent.

Liechtenstein is also a great place for tourists looking for great shopping opportunities! There are plenty of boutiques with unique items from all over the world. If you love food, you'll love this place too! There are lots of delicious restaurants and cafés which you can visit with our Liechtenstein Packages.

Check out the hiking trails in Liechtenstein, if you're looking for something more adventurous than sightseeing or shopping! You can get some amazing views of the countryside if you hike up one of its many gorgeous hiking mountains. All the mountains have great views even if some don't take you all the way to the top!

Capital: Vaduz
Languages: German
Currency: Swiss Franc
Driving Side: Right
Best Time to Travel: May through September

Explore Liechtenstein

Are you planning to take a longer vacation and need somewhere to rest your head? Check out Liechtenstein and its awesome cities!

We recommend you to plan your Liechtenstein Tour this vacation! There are so many different activities to choose from. Moreover, it's easy to see why Liechtenstein is a popular destination for travelers all over the world. Starting with skiing at Malbun or Sleg, to hiking through the gorgeous scenery of Gaflei, there's something here for everyone. Likewise, if you are looking forward to relax and enjoy some downtime? That's easy too! You can take advantage of their spa treatments or sip on some of their delicious wines while watching the sunset over the mountains.

1. Vaduz, the capital city!

Vaduz is a city that has been shaped by history and the natives ensuring that it remains as beautiful and pristine for ages. The capital of Liechtenstein, Vaduz is considered by many to be one of the most beautiful cities in Europe. The architecture is gorgeous and the city's streets are lined with gardens and trees. While you're there, be sure to visit the Cellars of the Prince of Liechtenstein, Alte Rheinbrücke and Vaduz Citytrain AG, just to name a few! On your Liechtenstein Tour, visit Schatzkammer Liechtenstein which houses some of the country's most valuable artifacts. Be sure to grab a coffee from one of the cafes along the main street before exploring the museums or taking a walk through town.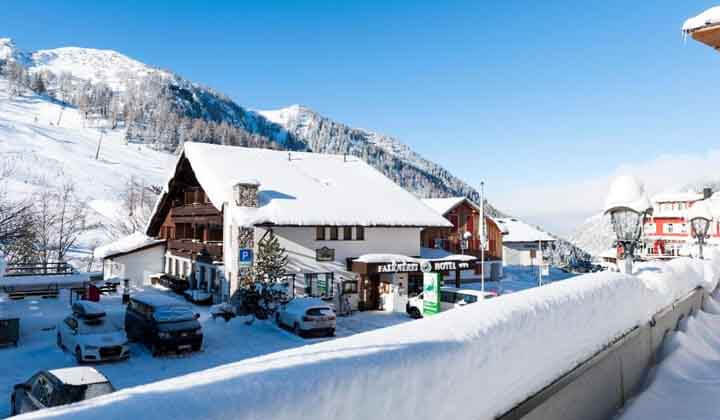 2. Triesenberg, the most beautiful city in Liechtenstein

When you plan your Liechtenstein Tour, you must not miss out on Triesenberg. It's a hidden gem! It has a rich history and a beautiful cultural heritage. The main attraction is the stunning Gänglese Lake and the Sareiserjoch mountain pass! You'll be able to hike through forests and streams, or just sit back and enjoy the view from Aussichtsturm Gaflei. They also have plenty of shops and restaurants if you want to take a break from exploring and enjoy some local cuisine. The people are very friendly and welcoming as well as you'll feel right at home here!

3. Malbun, the ski resort of Liechtenstein

Malbun is famous for its fairytale-like appearance. It's surrounded by snow-capped mountains and is home to an enchanted forest. It's a place where you can relax and be yourself. Furthermore, it is also a great place for adventure seekers because of its many hiking trails and beautiful scenery. This is the perfect spot if you're looking for a place to unwind and relax!

4. Balzers, the city on River Rhine

Balzers is a quaint city in Liechtenstein with a population of around 5,300 people. It is known for its natural beauty, with many hiking trails and beautiful views of the surrounding mountains. It also has a large number of museums, including the Alter Pfarrhof and the Lawena Museum. Moreover, it is filled with amazing castles like Vaduz Castle and Schloss Gutenberg palace. You can also visit the city's amazing parks with our Liechtenstein Holiday Packages.

Top Bucket List Experiences in Liechtenstein

Look no further than Liechtenstein, if you're looking for the perfect place to get away from the day-to-day life chaos. This tiny European country is a hidden gem that boasts some of the most stunning vistas and the best cuisine in the world. You'll feel like you've been transported back to medieval times as soon as you arrive! Its mountainous terrain and famous Germanic architecture contribute to the same. Furthermore, Liechtenstein can't be an off-beat, if you're looking for a romantic getaway with your significant other! Our highly recommended Liechtenstein Tour Packages will make sure you experience the best of it.

Explore the Liechtenstein Museum of Fine Arts

The Liechtenstein Museum of Fine Arts is a must-see. It is famously known as Kunst museum Liechtenstein. It exhibits priceless works of art, including paintings, sculptures and other media. The gallery features an impressive collection of works by some of the world's most famous artists as well. You can visit the museum with our Liechtenstein Packages in Vaduz. Established in 2000, the most important to witness is the private collection which showcases the works of contemporary art and classical modernism.

1. Have a look at the famous Gutenberg Castle

Located on the hillside at Balzers, the castle is a sight to behold. With its towering spires and spectacular architecture, the castle is a symbol of power and wealth. The castle was built around 1100 and is reachable via Burgweg. Located on the top of a 70-meter-high free-standing rock, the castle houses a museum that displays many artifacts from its long history.

There are many things to do while visiting Gutenberg Castle with our Liechtenstein Holiday Packages. You can climb the tower to get amazing views. A stroll around the rose gardens is a must! The exhibits boast about life during medieval times. Then, there is the chapel! You can visit the nearby gift shop for souvenirs and listen to live music performances each summer.

2. Go on a wine-tasting tour at Prince of Liechtenstein Winery

The Prince of Liechtenstein Winery is the perfect place to taste some fresh wine. It is famous for producing the best wine in the Rhine Valley. The setting is gorgeous, and the staff is friendly. You'll feel like you've stepped back into history as you walk through the vineyards and enjoy a glass of wine with your friends. The winery has also won many awards for offering the best wine-tasting tours in the country. You can sample all of the wonderful wines and ciders that they have to offer. You can even purchase some of their delicious wine selections for yourself or as gifts for friends and family.

3. Purchase the famous Schadler Pottery at Nendeln

Nendeln is home to Liechtenstein's oldest pottery workshops. It is said that pottery started in the area in 1836 and it is still the same. You will feel like you have been ferried back to 1800 as you witness the potters working. The excellent craftsmanship of the native potters and the ceramic painters can be seen in the crockery items, arts and crafts goodies and even in the tiles.

4. Befriend a Falcon with Dook in Liechtenstein

Liechtenstein is one of the smallest countries in the world, but it's also one of the most beautiful. This small country in Europe has plenty to offer travelers, including a rich culture, gorgeous nature and lots of castles! When you travel with Dook International, you can experience Liechtenstein in the best way possible. We offer a wide variety of Liechtenstein Holiday Packages that take you through this tiny country's most beautiful sights. Whether you want to hike through Gorfion or visit local museums and learn about the history of this place, we've got a tour for you.

Looking for some relaxation after your trip through Liechtenstein? We'll take care of that too! Our Liechtenstein Packages are all-inclusive. Your accommodation will be made at one of the best hotels in the country. So, when you're ready to relax after an exciting day of exploring, you can do so knowing that an amazing room is waiting for you with open arms.