Incredible journeys to Isle of Man with DOOK!
No matter your travel style, we have a Isle of Man package tailored for you
Isle of Man Tour Packages
Explore Isle of Man with DOOK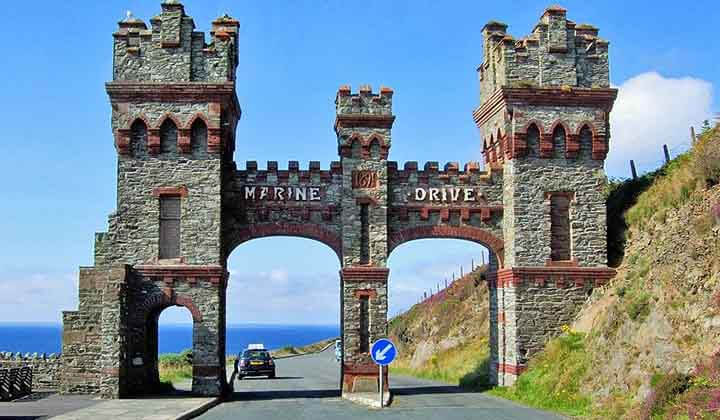 Isle of Man: The Land of Lush Valleys

Explore the island of beautiful dichotomies with Dook's Isle of Man Holiday Packages

Rediscover yourself at the Isle of Man, where the ever-changing sceneries await exploration. You will get acquainted with the fresh sea air and picturesque Manx scenery while staying on the Isle of Man.

The Island is between England, Scotland, Ireland, and Wales coasts. It's a location rich in colour, contrasts and character and easily accessible from the rest of the British Isles. The Island boasts of a multitude activities to see and do for guests, both young and old, whether they want an action-packed stay, a tranquil spot to unwind, or a sightseeing excursion. Our Isle of Man Tour Packages will include everything you need to get the most out of your holiday.

The Isle of Man is renowned for its natural beauty, with over 40 percent of the Island remaining unpopulated and uncultivated. It has a spectacular coastline and appealing farmland. As the Island's population coexists with a profusion of various natural environments, it is the only complete jurisdiction in the world to be designated as a UNESCO Biosphere. A trip to the Isle of Man will reward you with spectacular wildlife, thriving plantations and superb beaches.

Capital: Douglas
Languages: Manx, English
Currency: Manx Pound
Driving Side: Left
Best Time to Travel: March-May and September-November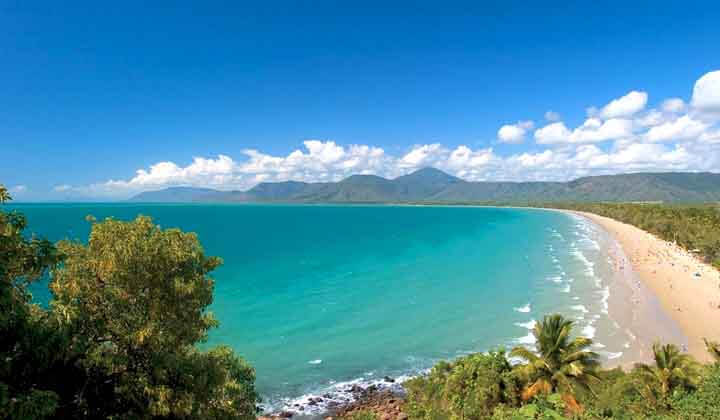 Explore the Isle of Man

Take your time to explore the Isle of Man's fascinating towns and villages to find various things to see and do. Douglas, the Island's capital, is a terrific site to start your adventure because it is the centre of entertainment and a great place to eat and drink.

This is also the starting point for the Manx Electric Railway and the Victorian Steam Railway, which run from north to south. The Story of Mann path, which begins in Douglas and leads to several heritage attractions around the Island, is certainly worth a visit.

By booking one of our Isle of Man Holiday Packages, you'll get professional advice and information on the Island's various attractions, places to explore, and activities.

1. The Town of Douglas: The best walking location in the country

Douglas is a little island in the nation's picturesque capital. It is on the bank of a gorgeous bay into which the River Douglas flows. Visitors like wandering along the two-mile promenade, which offers spectacular views of the vast bay. The port and the Tower of Refuge, a small building that looked like a castle built to help sailors shipwrecked on St. Mary's Isle, are both exciting places to visit.

Horse-drawn trams, swimming pools and golf are among the many tourist attractions. The streets are lined up with beautiful buildings, such as the Legislative Building and the renovated Villa Marina and Gardens. It organises frequent outdoor performances. Various cultural events are held in the Royal Hall and the famous Gaiety Theatre. Dook's Isle of Man Packages are here to guide you on your trip to these places.

2. Douglas Head: The ultimate destination for a striking view

Douglas Head is a rocky outcrop overlooking Douglas port and accessible through historic Marine Drive. It offers some of the most incredible views of the Isle of Man. Don't forget to have a photo shoot stop when you enter the drive's ornate gate!

In addition to the vistas, the Grand Union Camera Obscura is located here. This remarkable structure was rebuilt in the 19th century. It is perched on a hillside and uses natural light and a network of mirrors to display beautiful pictures of the surrounding environment onto the darkened building's walls. Your Isle of Man Tour wouldn't be complete without checking this place out.

The Douglas Head Lighthouse, completed in 1857 and easily accessible through a public pathway, is also a must-to-see. Consider staying at the historic lighthouse keeper's cottage, which is available for holiday rental.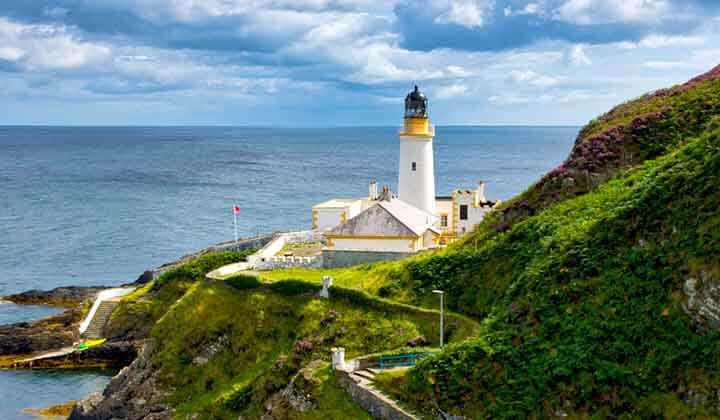 3. Castletown and Castle Rushen: A must-to -visit for fans of history and architecture

Castle Rushen has been part of Castletown, the island's capital, for many centuries. This former royal house was built on the foundation of an older Viking fortification from the 13th century. Despite its antiquity, the castle is in excellent condition and stands prominently in the town centre. It is within walking distance of several excellent restaurants, stores and hotels.

The clock in the south tower (given by Elizabeth I in 1597) is a unique sundial with 13 dials. It is one of the island's finest treasures, a Celtic cross taken from the little offshore islet, the Calf of Man, are among the highlights.

The castle is now a museum emphasizing the life of the island's prior monarchs, with enjoyable tours led by guides dressed in historical costumes lending a sense of authenticity. Castle Rushen has also become popular for weddings and other special events. If this sounds like something you would enjoy, book one of Dook's Isle of Man Tour Packages before your holiday!

4. St. Patrick's Isle and Peel Castle: View the stunning red architecture

The rocky St. Patrick's Isle is located outside the port of the small village of Peel and is connected to the mainland by a thin causeway. Peel Castle, a striking red sandstone building perched above it, is encircled by an imposing ancient stone wall.

Peel Castle was initially a worship site before becoming the fortress of Magnus Barefoot, the Viking King of Mann, in the 11th century. Highlights include the 11th-century St. Patrick's Church and Round Tower, as well as the Gatehouse Tower with its panoramic views. The Great Garrison Hall from the 16th century is well worth visiting. This is a great stop on any Isle of Man Tour.

5. Curraghs Wildlife Park: A haven of flora and fauna

Curraghs Wildlife Park was established in 1963 in a region of marsh famed for its extensive flora and animals. It is a fantastic excursion for both the young and the elderly. While 160 acres have been designated as a conservation area, the 26-acre wildlife park is home to more than 100 wetland animal species worldwide. You may see these animals as you stroll through the site's several walk-through enclosures.

There are also several natural paths to explore. These include a popular butterfly route and a treetop walk. Keep a watch out for non-native red-necked wallabies, who have established themselves in the surrounding region as escapees. The features include a kids' farm and petting zoo, a playground, and a fun miniature train. If you are a nature lover, make sure to pre-book one of our Isle of Man Holiday Packages.

Top Bucket List Experiences in Isle of Man

1. Visit Tourist Trophy, most precarious motorcycle races in the world

The Isle of Man has long been known as a motorcycle racing competition venue due to the lack of speed limits on many of its rural roads. The Tourist Trophy, also known as the TT, is one of the most hazardous motorcycle races across the world. It's also one of the city's oldest official events, dating back to the initial race in 1907. These huge "touring" vehicles, which average 115 miles per hour, thunder over small rural lanes, steep downward plunges, and hairpin turns for a shot at the trophy, typically finishing the trip in less than 18 minutes. This is a great spot on any Isle of Man Tour if you are an adrenaline junkie.

2. Ride the Manx Electric Railway, the heritage railroad

Travelling to Laxey on the Manx Electric Railway, which connects the town to Ramsey and Douglas, is a fantastic experience. This picturesque miniature gauge railway spans 17 miles across the island and features several regularly scheduled stops that allow travellers to break up their journey. Groudle Glen Railway is another heritage railroad that is well worth a visit. This charming tiny gauge railway with a track gauge of two feet only works on Sundays and offers holiday-themed trains.

3. Go Trekking at Port Erin

Port Erin is a lovely vacation town at the top of a deep harbour protected by the 400-foot-tall Bradda Head. The 15-mile Isle of Man Line terminates here, a minor old-time steam railway from Douglas. This little village is also an excellent starting point for a hiking trip to the island, which is unquestionably one of the best experiences on the Isle of Man. A stroll down the cliffs to Fleshwick Bay, then a mile inland to Niarbyl and Dalby, is strongly recommended for some of the island's wildest and most stunning landscapes. The cliffs fall steeply down to the sea in sections, providing several incredible vistas and picnic areas.

4. Get mesmerised by the beauty of Cregneash Folk Village

The Mull Circle, also known as the Meayll Circle, is a complex of six chamber tombs on lonely Mull Hill in Cregneash, the island's southernmost settlement. The village is recognized for preserving Manx culture as a "living museum." Our Isle of Man Holiday Packages ensure that you get to see every aspect of the country, including historical.

The town has several 19th-century agricultural structures and thatched homes. Farm animals include plough horses, Loghtan sheep, shorthorn cows, and Manx cats. Tearooms, cafés, and craft demonstrations are offered. Visits are guided. Grove Museum of Victorian Life is another intriguing living museum. This historical play is set at Duncan Gibb's summer residence, the home of a Liverpool merchant who accurately described Victorian country life.

5. Explore more than 10,000-year history with Manx Museum

The outstanding Manx Museum (Thie Tashtee Vannin) and its archives cover the island's more than 10,000-year history. Reproductions of historical rooms and household equipment, as well as artworks by Manx artists and other British painters, are on display in the museum's National Art Gallery. The beautiful sculpture of legendary Manx poet and dramatist Cushag stands out here.

Check out the central collection of Celtic and Viking artefacts, which includes a collection of Manx crosses. Displays and relics relating to the island's famed Tourist Trophy Races, memories of island life during two world wars, and frequent events and activities ideal for youngsters, families, and adults are among the highlights. The museum also houses the National Library, a tearoom and a gift store.

Does the Isle of Man sound like a place you would like to visit? Dook International is here to aid you on your journey!

Dook International is your best choice if you want to explore the country of Isle of Man! We offer a variety of Isle of Man Packages to help you see everything that the beautiful island has to offer. Look at the most stunning architecture while getting glimpses of the gorgeous scenery and valleys that the island displays proudly! Contact Dook to book one of our Isle of Man Holiday Packages as soon as possible to get the holiday of a lifetime for you and your family.