Incredible journeys to Iran with DOOK!
No matter your travel style, we have a Iran package tailored for you
Iran Tour Packages
Explore Iran with DOOK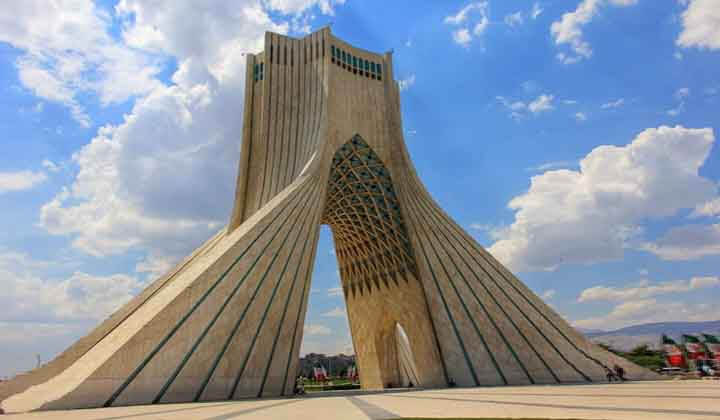 Iran: Culturally rich West Asian country!

Marvel at the awe-inspiring country of historical wonders with Dook's Iran Tour Packages

Iran is a place where you can feel the weight of history on your shoulders and still feel like you're at the center of the universe. It's a place where you can gaze up at the stars in the night sky and know that there are other worlds out there. It's a place where you can enjoy the feeling of being surrounded by people who are just as excited as you are to be there.

The country has been invaded, occupied and conquered by different empires. It has been at war with itself a lot too. Despite all of this, Iran is still a country worth exploring! The culture in Iran is very rich and diverse. You will find yourself immersed in different cultures and customs that can be traced back to ancient times! The architecture of Iran is also very unique. There are buildings that have been around for hundreds of years and are still standing strong today.

The Iranian people are also very friendly and welcoming towards foreigners visiting their country. They love to tell their stories about how they grew up or what their favorite places are. They want everyone else to see what makes them so special too! In fact, many tourists traveling with Dook Travels' Iran Tour Packages visit Iran and end up staying there long term because they fall in love with the people and the culture so much!

The Shiraj city of Iran was once known as the "city of poets" because it hosted some of the greatest poets in history. The poetry written there was so impressive that even today it remains among the most celebrated examples of Persian literature.

Capital: Tehran
Languages: Persian
Currency: Iranian Rial
Driving Side: Right
Best Time to Travel: March, April, May and September and October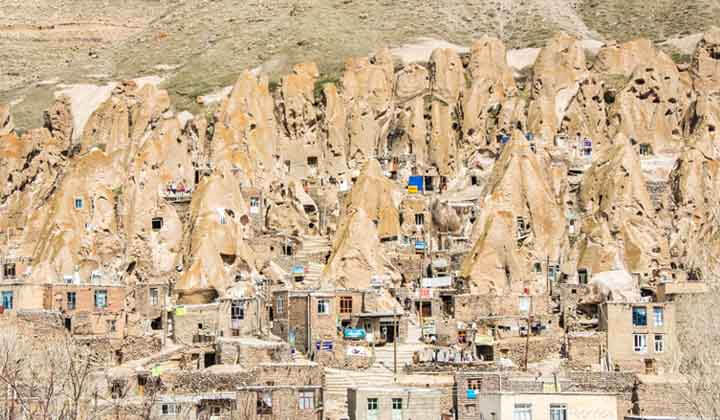 Explore Iran

When you think of Iran, what comes to mind? Do you think of the country's rich history and culture? Or maybe its beautiful landscapes? Maybe it's the fact that Iran is one of the most diverse countries in the world! Its population is made up of over 80 different ethnicities! Whatever your thoughts on Iran are, we, at Dook, want to help change them. We know that people don't always have a chance to experience other cultures, but now more than ever it's important for all of us to be open-minded. What better way to do that than by visiting the cities and learning about it from locals?

So, if you're looking for an amazing trip that will change your perspective on life, then this is the place for you! We promise you won't regret taking this Iran Tour!

1. Tehran, Iran's Capital City

Tehran is a magical city that has been built on its own foundations of artistry and culture and it displays. Whether it's in the architecture or the people themselves, Tehranians are always looking for new ways to express themselves. They do it with grace and beauty. In Tehran, you'll find yourself surrounded by people who are passionate about what they do and about living life to its fullest potential. Our Iran Tour Packages will take you to the National Museum of Iran, The Grand Bazaar and the Golestan Palace, Sa'dabad Complex, just to name a few!

2. Tabriz, a city rich in Azeri culture

Tabriz is a city that has been in existence for thousands of years and it is one of the oldest cities in the world. It is located in East Azerbaijan Province, Iran. It has a population of over 1.6 million people and is home to many different ethnic groups including Persians, Azeris, Kurds, Arabs and Turks. The highest point in this city is Gīrveh Dāghī which rises above the city at an elevation of 3572 meters. The city has been home to many different cultures throughout history including Assyrians and others from around the world who have moved here to live or visit. There are also many historical sites that are worth visiting on your Iran Tour. Azerbaijan Museum, El Goli, Blue Mosque and Bazaar of Tabriz are some of them!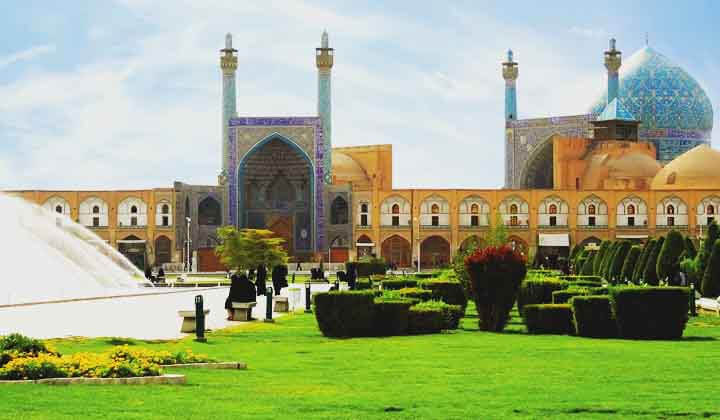 3. Esfahan, home to ancient Islamic buildings

Esfahan is a city of relaxation and peace. It is also a city of adventure and excitement which you can experience firsthand with our Iran Packages. The people who live there are very friendly and helpful. They are also very respectful of each other and the environment. Esfahan has many attractions, such as Sheikh Lotfollah Mosque,
Naqsh-e Jahan Square and Ali Qapu Palace, just to name a few! It's a city of beautiful contradictions, where you can see a young girl selling roses on one side of the street while an old woman in a traditional dress walks past on the other side with her husband. Esfahan is a city where all these differences come together in such harmony that it's hard not to fall in love with it.

4. Shiraj, the land of wine and poetry

The beautiful city of Shiraj is known for its stunning natural beauty and the warm hospitality of its people. This city has a rich and diverse history, with an equally rich and diverse culture. It is a melting pot of different religions and civilizations that have shaped it into one of the most visited tourist destinations in the country. Our Iran Holiday Packages will let you truly immerse in the local community, enjoy an amazing variety of food, music and art and get to know the people who live there on a personal level!

5. Mashhad, the tourist hub of Iran

The city of Mashhad is a hub for arts and culture! No matter where you go, you'll find something to explore with our Iran Tour Packages from India. There's a lot to see from the Baba Ghodrat Tourist Complex to the Imam Reza Shrine. Check out the main bazaar, if you're looking for something more casual! It's filled with shops that sell everything from traditional Iranian rugs to spices from all over the world.

Top Bucket List Experiences in Iran

Iran is a country of contrasts. On one hand, it's a modern country with highly-educated people and a thriving economy. On the other, it's a place where you can find yourself in the middle of an ancient city that looks like something out of a storybook. Iran is also home to some of the most hospitable people in the world. You'll never be lonely or bored in Iran!

You can experience Iran's contradictions in person by visiting its ancient cities such as Isfahan or Shiraz, its beautiful mosques, or its lush gardens and parks. You can also see them in its unique cuisine which includes everything from kebab sandwiches to dried fruit salads or hear them in its music!

1. Go camping at the night In Varzaneh Desert

Located 100km from Esfahan, the Varzaneh Desert is a great spot to go camping. It's a great way to experience a whole new side of Iran with our Iran Tour Packages. Varzaneh Desert is a beautiful place by day and it's even more stunning when you're camping there at night along with the sand dunes. The bright stars light up the sky and make the landscape glow with ethereal beauty. The air is cool and fresh and you can hear nothing but the wind blowing through your hair. If you're looking for something fun and different to do with your friends and family, then consider booking a camping trip to the Varzaneh Desert with Dook!

2. Witness a Zurkhaneh performance with our Iran Packages

Zurkhaneh's performances are not for the faint-hearted. They are intense, loud, and full of surprises. You never quite know what is going to happen next, but that's exactly what makes it so exciting. The performers take you on a journey through time as they recreate battles fought by Persian kings and warriors. The audience is transported into a world where men can be strong and powerful! The performance will leave them feeling like they've just been through something truly special.

3. Relish the local delicacies

Iran is a country of many cultures and each of them has its own unique cuisine. The food you will find will be delicious. Make sure you try the local flavors when you step foot on Iranian soil. Abgoosht, Ash Reshte, Khoresht Gheimeh, Zereshk Polo Morgh and Fesenjan are some of the tourist-favorite. The other best options are Tahdig, Ghormeh Sabzi and Kashke Bademjan, just to name a few!

4. Experience Couchsurfing

Couchsurfing is a great way to get a taste of the local culture and it's especially fun to do when you're traveling in Iran. Couchsurfers can enjoy an authentic experience and make new friends with locals, who are generally very friendly and welcoming. The best part is you don't even have to speak the same language, many Iranians speak English. Iranians love meeting new people and learning about other cultures. So they'll be more than happy to show you around town and give recommendations for things to do. They may even cook dinner for you!

5. Visit the National Jewellery Treasury, a sprawling museum

The National Jewellery Treasury in Iran is an expansive museum that houses the country's largest collection of jewelry and other precious items. Visitors can enjoy a beautiful walk through the history of jewelry making, with exhibits ranging from ancient Mesopotamian necklaces to modern-day Iranian designs. They can also see examples of how jewelers used different materials to create their pieces, including silver, gold and even diamonds. Walk around the National Jewellery Treasury, located in Tehran with Dook's Iran Holiday Packages, open every day from 2 – 5 pm except on holidays.

Visit the UNESCO World Heritage Site 'Persepolis' with Dook

The best way to experience Iran is to travel with Dook International. Dook has been in the business of providing travel packages for many years and knows all the ins and outs of the country. We have a reputation for offering our customers the best deals and the most authentic experience possible. Furthermore, we also offer a wide range of options, from five-star luxury to budget-conscious backpacker tours. You can choose from any number of itineraries that fit your travel style and budget. If you're looking for an adventure, Dook International is the way to go!