Experience Goa In Style 7 Nights
Soak up the sun in India's beach paradise
Pkg Id

0000163

Destinations

1

Duration

7 Nights

Attractions

12

Price
Say hello to the Goa way of life full on sun, sand and chill without the tensions of a fast life. Soak in the laid back vibe of the coastal state, hike one of the subcontinent's most awe-inspiring waterfalls and dig into the drool worthy cuisine on offer.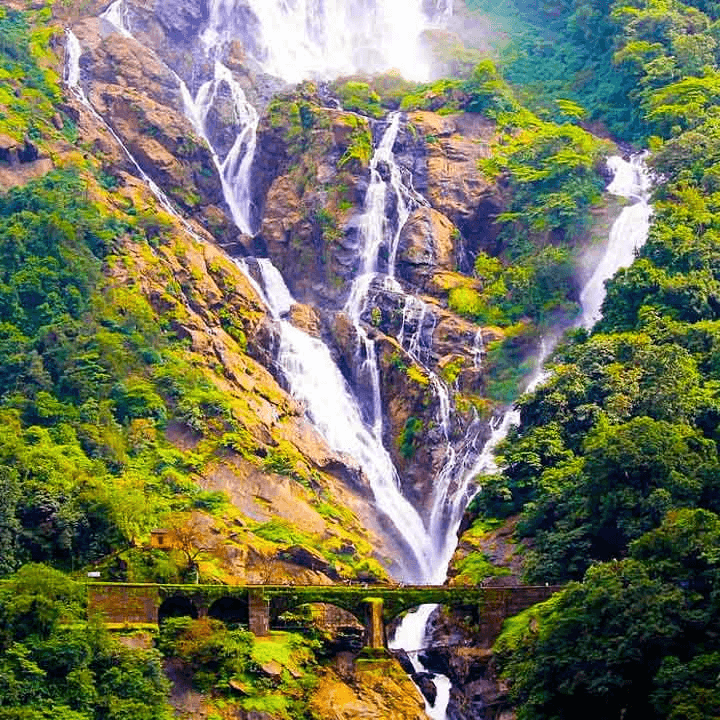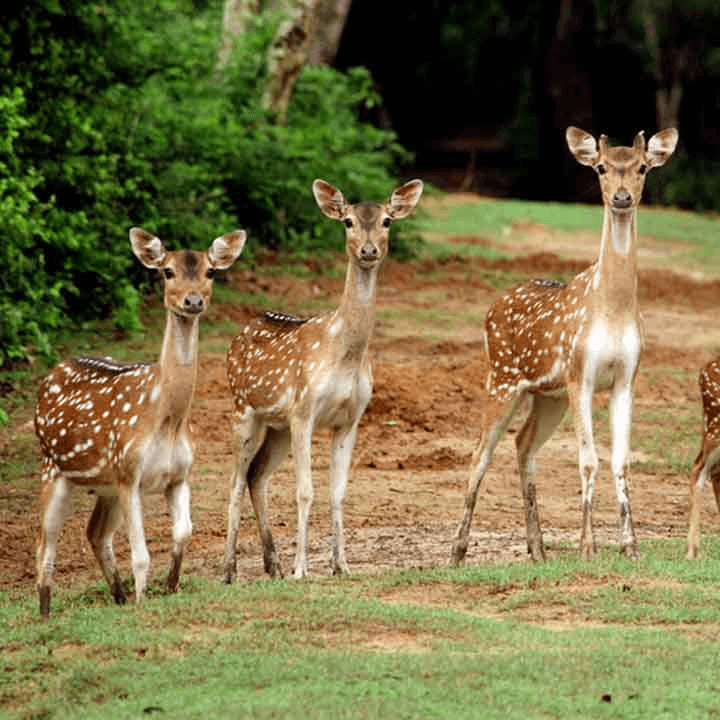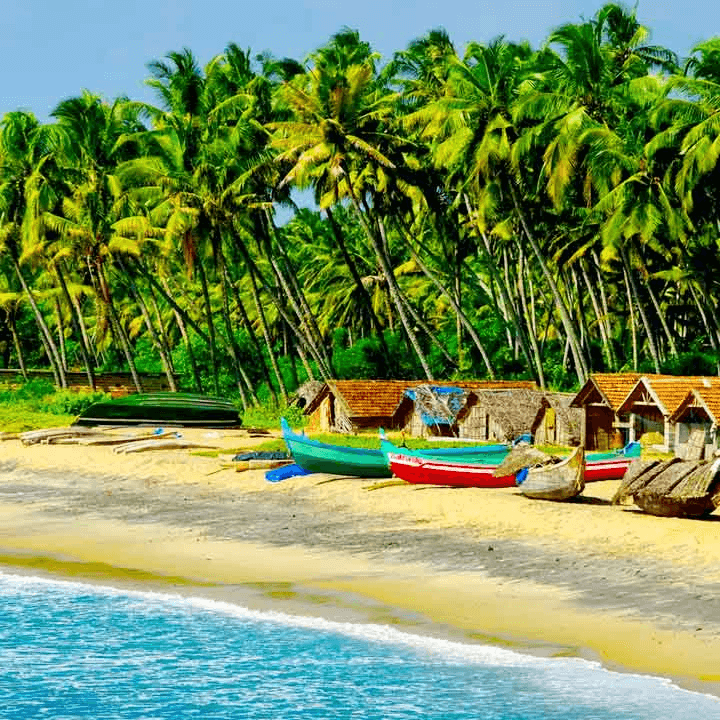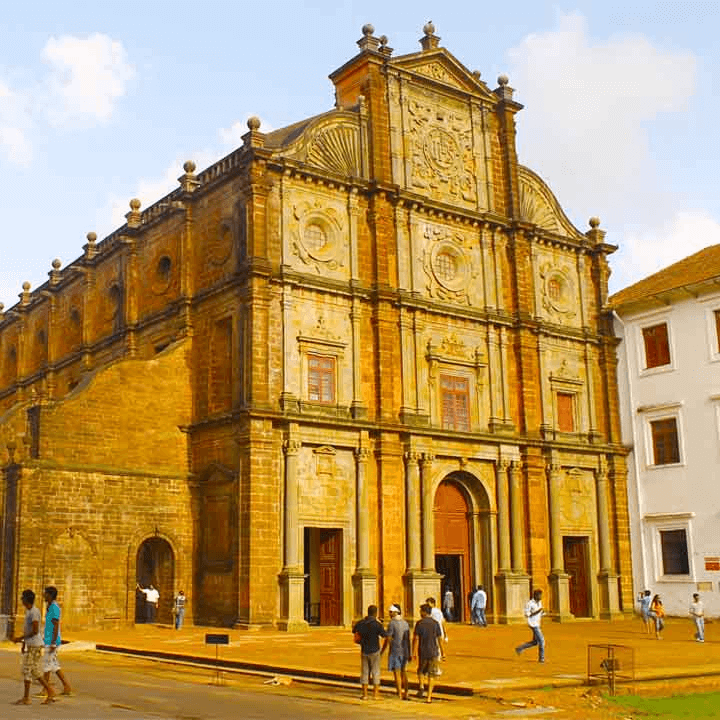 1
Arrival in Goa
After arriving at the Goa airport, get in touch with our representative who will assist you with a smooth transfer to the Hotel.
The evening is dedicated to enjoying beach activities and spending the evening at your own leisure. This is followed by an overnight stay.
2
Sightseeing of North Goa
Enjoy a hearty breakfast on the second day and then begin your drive towards North Goa.
Anjuna Beach - This beach is characterized by the electric vibe in the air, is sure to win your heart. The beach also offers tremendous options for exciting activities such as parasailing, yachting and windsurfing, which can be enjoyed on a direct payment basis.
Anjuna Flea Market is an open flea market open from sunrise to sunset (only on Wednesdays) the market was started a few decades ago, by hippies who would sell off their belongings to survive a few more days in Goa or to make in money for their ticket to back home. Today this popular market is the biggest attraction for tourists specially if you are shopping for souvenirs handicrafts etc.
Fort Aguada, Goa - Albeit Fort Aguada presently serves as the Central Jail, it has witnessed numerous historical battles and episodes which have directly impacted the fort itself. Built in 1609-12, it's the largest and the best preserved bastion in Goa. It was built with the intention of protecting Old Goa from external enemy attacks. You can also enjoy water sports at Baga / Calangute Beach.
Then there is the Morjim Beach, Morjim Beach is definitely one of the best beaches of Goa. It's a poet's paradise which sky changing colors and sun setting in. offering peace and serenity. Tourists come here for relaxing and dining out. Morjim Beach is also locally known as "Little Russia" because of huge inhabitation of Russians here who stay for more than a month in this beautiful heaven.
Return to the hotel for an overnight stay.
3
Old Goa Churches and 360 View of Goa's Hinterlands
The half day tour of North Goa covers magnificent churches of old Goa - Se Cathedral the erstwhile seat of Portuguese Bishop and one of the biggest churches in Asia as well as the Basilica of Bom Jesus where the sacred relics of the Spanish Saint, St. Francis Xavier are venerated.
Hot Air Balloon, A hot air balloon ride has got to be the ultimate sky adventure sport one could enjoy while holidaying in Goa. The luxurious and spacious basket has room for a lot of people to enjoy the amazing experience. Your pilot will explore variety of altitudes, up to 900 feet in the air for a marvelous overview of Goa villages, white wash churches, colonial Mansions and lush greens and to just under 400 feet from the ground where you are able to see the sights and sounds of the beautiful state in 60 minutes.
Note: Hot air balloon ride is purely depends on weather conditions.
The rest of the day is dedicated to enjoying beach activities and spending the evening at your own leisure.
Saturday Night Market (only Saturdays), Walk through the lanes of colorful oriental artisan bazaar. Discover Treasures at every shop and surprise yourself with a wide range of products. There always a live band or music to attempt you onto the dance floor.
Return back to the hotel for an overnight stay.
4
Excursion to Dudhsagar Waterfalls
After enjoying a hearty breakfast, visit the Dudhsagar Waterfalls, which is regarded as one of the most beautiful waterfalls of Goa and is situated on the eastern border with Karnataka.
Falling from a height of 320m, it's regarded among one of the tallest waterfalls of India. The water, as its plummets, creates foamy milk. This is also why the waterfall is known as Dudhsagar, which means, "sea of milk".
You start your day by driving across the state of Goa and passing through small villages, past bright paddy fields and swaying palm trees. Drive your way to Collem to board the safari van / safari jeep to take you to the waterfalls. A short walk in the forest leads you to the base of the waterfalls. You could enjoy a swim in the cool waters of the pond as well as under the cascading falls. Rest under the shade of the trees and observe the monkeys prancing around.
Post lunch; experience the thrills of an elephant ride. Feed the elephant and capture some memorable memories with him by clicking a photo with him (it should be noted that this is not included in your tour and is payable at the site itself, along with the safari charges). Visit the Mahavir Wildlife Sanctuary later.
Return back to the hotel for an overnight stay.
5
Embark on a Remarkable Island Tour
Relish a filling breakfast before starting for a full day tour to explore the Grand Island. Head to Coco Beach jetty, where you will enjoy a boat ride to Grand Island while spotting the friendly dolphins. The crystal clear waters of the island will tempt you for swimming and snorkeling spree. The colorful coral colonies and marine life will enhance your fun with water.
Once you have enjoyed the island attractions as per this Goa family tour package, proceed to delight in mesmeric views around, followed by a lip-smacking barbecue lunch at the island. Now drive back to the jetty to return to the hotel.
On reaching the hotel, refresh and spend the remaining time with family as per your wish. Enjoy a sound sleep at the hotel.
6
Spice Tour
A trip to the spice plantation is very refreshing and rejuvenating. Learn how spices and herbs are grown organically while you take a guided tour around the plantation. Enjoy the sumptuous Goan lunch on a banana leaf in an open air restaurant surrounded by nature.
Post Spice tour You can take a short trip to Vagator Beach and savour Greek cuisine at a nearby restaurant. Later in the day, you cab head out to one of the northern-most beaches of Goa, Arambol, to watch the sunset and relax under the clear sky. At night, you can visit a club in Arpora, as it is the perfect place to party.
7
Discover Goa at Your Complete Leisure
Enjoy a day at your own leisure and indulge in activities of your choice.
Explore the various amenities offered by the Hotel. Enjoy an evening of fun and frolic along the sea coast along with the mouthwatering cuisines of Goa and cocktails. This is followed by an overnight stay.
8
Goa Departure
Enjoy your breakfast and check out of the hotel. Drive to the airport to board the flight back home.
Accommodation on Twin / Double Sharing Basis with breakfast

Tourist vehicle for transfers and sightseeing

Meals at restaurant upon request

Sightseeing as mentioned in the itinerary
General Terms
Please note that these packages are customizable, which means that you will be able to make changes to the itinerary/activity if you so desire. The final payment will be calculated as per the itinerary and inclusions reflected on the confirmatory e-mail sent to you.
Please expect to receive your vouchers 72 hours before your departure date (subject to full payment of your package cost).
Personal expenses such as laundry, telephone calls, room service, alcoholic beverages, mini bars etc., are not included.
In case your package needs to be canceled due to any natural calamity, weather conditions etc. Dook Travels shall strive to give you the maximum possible refund subject to the agreement made with our trade partners/vendors.
The passenger names in the booking form should be exactly as per passports. Dook Travels will not bear any liability for the name change fee, if incorrect names and ages have been added at the time of booking.
Please note that your package includes baggage as per airlines policy. Any addition in baggage will be charged separately.
Standard check-in time at the hotel is normally 2:00 pm and check-out is 11:00 am. An early check-in, or a late check-out is solely based on the discretion of the hotel.
In case the selected hotel is unavailable for booking, an alternate arrangement will be offered to the customer in another hotel of a similar category.
Certain hotels may ask for a security deposit during check-in, which is refundable at check-out subject to the hotel policy.This amount has to be deposited by the traveler.
Please note that Day at Leisure essentially implies that no sightseeing activities have been included for that day.
Kindly be on time for your activities, tours and transfers. Dook Travels will not be liable for missing any activity thus for any refund against it in such cases.
No refund either in part or in full will be made for any unused part of the services provided in the package.
The package price doesn't include special dinner or mandatory charges at times levied by the hotels especially during New Year and Christmas or any special occasions. Dook Travels shall try to communicate the same while booking the package. However Dook Travels may not have this information readily available all the time.
Our package price does not include GST and TCS. Applicable GST and TCS will be charged over and above the package price.
For queries regarding cancellations and refunds, please refer to our Cancellation Policy.
For any paid activity which is non-operational due to any unforeseen reason, we will process the refund & should reach the guest within 30 days refund requisition. Also, for any activity which is complementary and not charged to Dook Travels & guests, no refund will be processed.
Our package prices are on twin sharing accommodation basis thus published prices are applicable for minimum two persons and multiple of two thereon.
As per RBI guideline every foreign traveler has to provide us his PAN details. The Dollar component of package price will be taken out of your BTQ (Basic Travel Quota).
The tour cost does not include any Overseas Insurance Premium, but we strongly recommend buying Overseas Insurance Policy. The same after issuance is non refundable.
These terms are general terms for our tour packages.Any term mentioned in proposal shall be considered part of it and in case of discrepancy term mentioned in proposal shall prevail.
Disputes, if any, shall be subject to the exclusive jurisdiction of the courts in New Delhi.
Payment Policy
Payment schedule depends on destination, time of booking, inclusions, airline and hotel payment policy etc thus it is specific to your package bookining.
Payment schedule will be part of our proposal to you for the package.
If payment is not made as per the schedule provided in the first booking confirmation e-mail, Dook Travels reserves the right to cancel the booking after attempting to get in touch with you. Refunds would be as per the package cancellation policy.
Cancellation Policy
Once Booking received : INR 5000 (Per PAX) + actual Ticket cancellation + Hotel cancellation as per hotel policy+Visa fee if visa is applied.
60 – 45 Days prior to departure : 25 % of land cost + INR 5000 (Per PAX) + actual Ticket cancellation+Visa fee if visa is applied.
45 – 30 days prior to departure: 50% of land cost + INR 5000 (Per PAX) + actual Ticket cancellation+Visa fee if visa is applied.
30 – 10 days prior to departure: 75% of land cost + INR 5000 (Per PAX) + actual Ticket cancellation+Visa fee if visa is applied.
Within 10 days: Full.