Iceland Tour Packages
Pkg Id

0000597

Destinations

1

Duration

5 Nights

Attractions

9

Price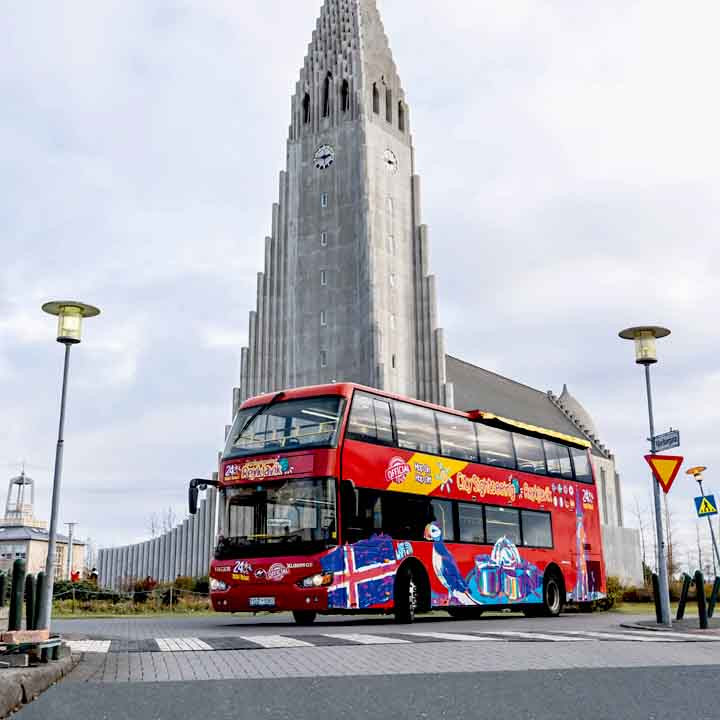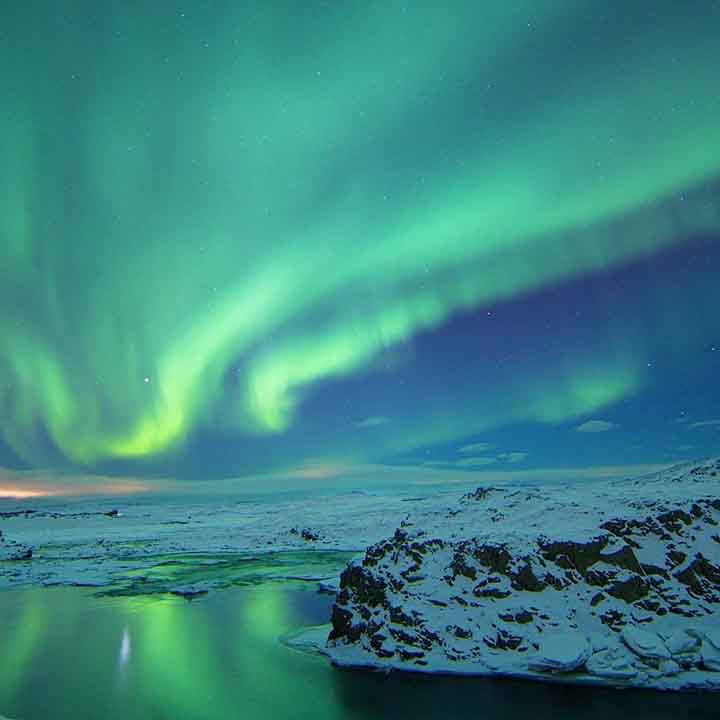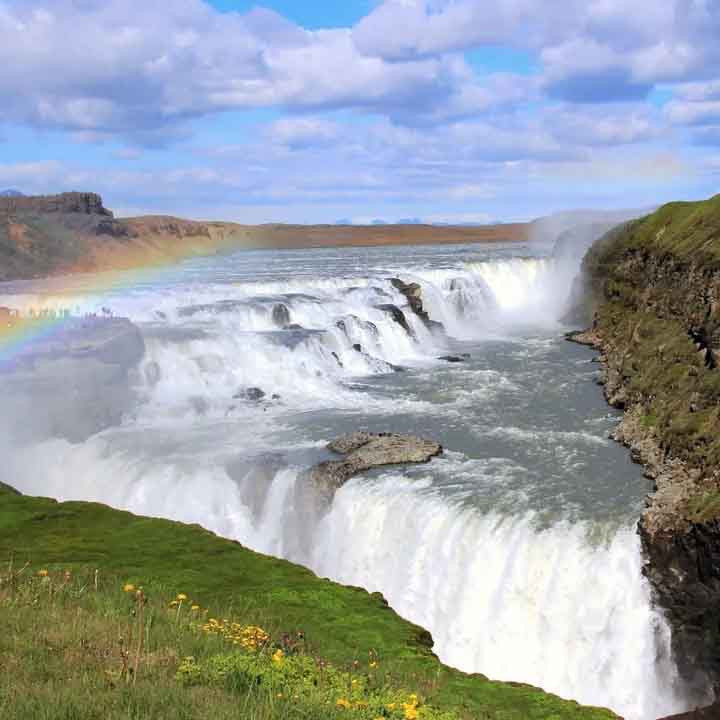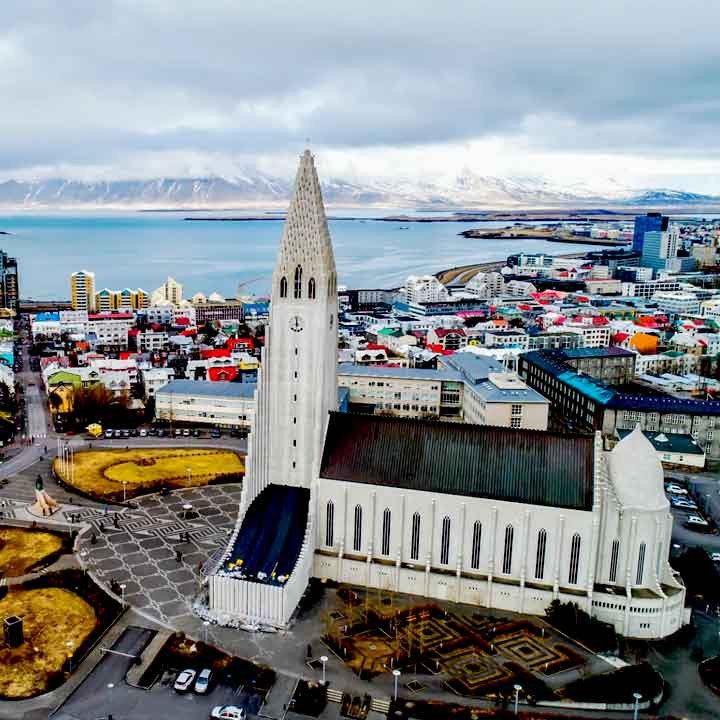 1
Arrive Reykjavik
Arrival in Keflavik Airport, you will be met by the representative and have a private transfer to the Hotel.
Welcome to Iceland, a Nordic island nation, is defined by its dramatic landscape with volcanoes, geysers, hot springs and lava fields.
Massive glaciers are protected in Vatnajokull and Snæfellsjokull national parks.
Most of the population lives in the capital, Reykjavik, which runs on geothermal power and is home to the National and Saga museums, tracing Iceland's Viking history
Return and Overnight stay at Hotel.
2
Reykjavik– Hop on Hop
Breakfast at the Hotel.

Explore Reykjavík at your own leisure as you hop-on and hop-off an iconic red double-decker City Sightseeing bus. With 16 conveniently located route stops close to the city's most popular landmarks, you will have more time to discover this fascinating destination!

Start your adventure around Reykjavík and hop on to our bus at the Harpa Concert Hall & Conference Centre. Appreciate the breeze from the open-air as you'll approach the Old Harbour, a real cultural hot spot. Full of an explosion of colours, each building has a unique character! You even have the chance to partake in some whale watching! Spot minke and humpback whales, porpoises or even dolphins.

For an exciting taste of history and archaeology, visit Reykjavik City Museum and enjoy a high-tech, interactive multi-media experience, which will delight all the family. Technology meets history here as the museum's exhibition is centred on the excavation of a Viking longhouse dating from the 10th century.

Hop off at Laekjargata and see some of the oldest houses in Iceland in Laekjargata, a street that fully reflects this city's culture.

One stop not to miss is the Perlan. Hop off and explore the viewing deck, where you can see views for miles through the panoramic telescopes.

Visit the Laugardalur Valley, also known as the Hot Spring Valley.

Here you'll be able to swim in the outdoor heated pools, no matter what the weather conditions are like! The zoo is nearby too, a great day trip out for all the family!

Return back to Hotel and Overnight stay.
3
Reykjavik – The Golden Circle Classic
Post breakfast at the Hotel. D

iscover some of Iceland's best known historical sites and natural phenomena on this popular excursion to see Þingvellir National Park, Gullfoss waterfall and the incredible Geysir.

The day starts by visiting Þingvellir National Park, where the Icelandic parliament Alþingi was founded in the year 930 AD. The area is geologically remarkable and the tectonic plate boundaries form breathtaking scenery.

You will continue to the beautiful waterfall Gullfoss, where you can walk so close to the edge that you might feel the fresh mist of the glacial water on your faces. The lunchbreak is usually at the Gullfoss Café, but sometimes there may be a stop for lunch at the Information Centre located at the geothermal area around Geysir.

You will journey towards the geothermal area around the incredible spouting hot springs of Geysir and Strokkur before returning to Reykjavik.
4
Reykjavik – Northern Lights Hunting
Breakfast at the Hotel.

Morning is free to explore the region on your own or you can opt for the below activity.

Reykjavík Whales & ATV [09:00-16:00 // Duration 8 Hours]




Mountain Safari ATV

You will be picked up from your hotel or designated bus stop by Quad Safari shuttle bus starting at 9:00, taking you to their base camp in Úlfarsárdalur. The Mountain Safari tour starts at 09:30 and total riding time is 1 hr. including short stops. Your quad bike tour takes you on a route along the lovely Lake Hafravatn and a variety of terrains to have fun on. Then it's onwards and upwards as you bike to the top of Hafrafell mountain – the high point of our journey. Breathtaking views of Reykjavik and the surrounding mountains await! Note that passengers need to have a valid driving license to operate the bikes but children can ride on the back of the bike.

Whale Watching

After the tour you will be driven to Reykjavík's Old Harbour where you can visit our Whale Watching Centre and walk around the harbour area before the whale watching tour which starts at 13:00. You can expect to see Reykjavík from a different angle, the surrounding areas and towns of Faxaflói bay, Snæfellsnes glacier and volcano and whales and dolphins such as minke whales, humpback whales, white-beaked dolphins and porpoises. After exploring the wonders of the whales and seabirds Faxaflói offers you return to the harbour around 16:00 and hop onto our bus as we take you back to your hotel or designated bus stop.

Later in the evening by 2000 hrs, begin the hunt of the Northern Lights.

Join along for a mysterious trip, on a dark winter's night. Witness one of nature's most spectacular displays; the phenomenon which we call the Northern Lights. Get ready to embark on a magical evening, incomparable to that of any journey you've been on before. Let your guide lead you to the best spots to see this natural delight.

Far from the glow of the city lights, you will hunt for the elusive Aurora Borealis – known as the Northern Lights. Together we will search for these magnificent auroras.

On a clear night, you may be lucky enough to see the lights swirling in a wild and carefree dance across the sky in dramatic shapes, colours, patterns and sizes. If you are lucky, let the lights take your breath away as you watch in a trance like daze.

Feel inspired by the wonderful occurrence taking place before you. This is all down to excellent weather and timing, so fingers crossed, it is definitely worth the try for these views!

Return back to Hotel and Overnight stay.
5
Blue Lagoon
Post breakfast, day free for leisure or optional activity.
If you wish you can opt for a Volcanic Wonders of Reykjanes Geopark.
After being shaken by months of increasingly disruptive earthquakes, including thousands in the past years, Iceland's Reykjanes Peninsula is finally experiencing the volcanic eruption that many geologists suspected was on its way.
Reykjanes Geopark is located on a peninsula divided between two continents. This unique place is on the drift zone between the North American and the Eurasian continental plates making it a true Volcanic Wonder.
You will start the day by exploring one of the most iconic features of the Icelandic volcanic landscape, the boiling mud pools of Seltún, and the steaming and colourful surrounding landscape. As you travel along the Reykjanes peninsula, you are constantly in the presence of the roaring Atlantic Ocean, endless lava fields, and volcanic craters. It surely is an alien landscape, decorated by windblown palagonite and petrified troll formations.
Next up on your adventure is the youngest volcano in Iceland, Fagradalsfjall Volcano, and its surrounding lava fields. The hike up to the craters takes about 40 minutes, where you will be able to explore the devastating yet beautiful aftermath of this recent volcanic eruption. After the volcano hike, you will stop by the bridge between continents, where you can walk between the continental plates that divide the peninsula. This stop underlines this unique placement directly on the Mid-Atlantic Ridge.
On your way back to Reykjavík, we stop by the largest mud pool in Iceland, Gunnuhver where you can feel the ground shake from the enormous power released from the boiling water and steam released.
Alternately, you can also relax with an entrance to the "Blue Lagoon"
The Blue Lagoon is one of Iceland's most famous tourist attractions and considered by many to be an once-in-a-lifetime experience, as well as an unmissable part of any visit to Iceland. Relax in the warm, milky blue waters of the Blue Lagoon while enjoying the breathtaking landscape surrounding you, all while rejuvenating your skin with silica and an algae mud mask, leaving your skin firmer and feeling softer than ever before.
The Blue Lagoon is surrounded by a mossy lava field, offering incredible scenery, with state of the art facilities, a unique atmosphere and silica masks and water that make your skin extra firm, yet incredibly soft! For these reasons and many more, visitors from all over the world visit the Blue Lagoon daily, and many return here again and again.
Includes entrance to the Blue Lagoon, silica mud mask, use of a towel, and a drink of your choice.
After having enjoyed all that the Blue Lagoon has to offer, you return to Reykjavík on one of our new and comfortable coaches,

6
Fly Back Home
Breakfast at the hotel, check out formalities and free time depending on the flight back home. 3 - 4 hours prior to your departure flight you will have a private transfer to Reykjavik Airport.

As per mentioned in itinerary

As per mentioned in itinerary

English speaking tour guide

As per mentioned in itinerary
Please note that these packages are customizable, which means that you will be able to make changes to the itinerary/activity if you so desire. The final payment will be calculated as per the itinerary and inclusions reflected on the confirmatory e-mail sent to you.
Please expect to receive your vouchers 72 hours before your departure date (subject to full payment of your package cost).
Personal expenses such as laundry, telephone calls, room service, alcoholic beverages, mini bars etc., are not included.
In case your package needs to be canceled due to any natural calamity, weather conditions etc. Dook Travels shall strive to give you the maximum possible refund subject to the agreement made with our trade partners/vendors.
The passenger names in the booking form should be exactly as per passports. Dook Travels will not bear any liability for the name change fee, if incorrect names and ages have been added at the time of booking.
Please note that your package includes baggage as per airlines policy. Any addition in baggage will be charged separately.
Standard check-in time at the hotel is normally 2:00 pm and check-out is 11:00 am. An early check-in, or a late check-out is solely based on the discretion of the Hotel.
In case the selected hotel is unavailable for booking, an alternate arrangement will be offered to the customer in another hotel of a similar category.
Certain hotels may ask for a security deposit during check-in, which is refundable at check-out subject to the hotel policy. This amount has to be deposited by the traveler.
Please note that Day at Leisure essentially implies that no sightseeing activities have been included for that day.
Kindly be on time for your activities, tours and transfers. Dook Travels will not be liable for missing any activity thus for any refund against it in such cases.
No refund either in part or in full will be made for any unused part of the services provided in the package.
The package price doesn't include special dinner or mandatory charges at times levied by the hotels especially during New Year and Christmas or any special occasions. Dook Travels shall try to communicate the same while booking the package. However Dook Travels may not have this information readily available all the time.
Our package price does not include GST and TCS. Applicable GST and TCS will be charged over and above the package price.
For queries regarding cancellations and refunds, please refer to our Cancellation Policy.
For any paid activity which is non-operational due to any unforeseen reason, we will process the refund & should reach the guest within 30 days refund requisition. Also, for any activity which is complementary and not charged to Dook Travels & guests, no refund will be processed.
Our package prices are on twin sharing accommodation basis thus published prices are applicable for minimum two persons and multiple of two thereon.
As per RBI guideline every foreign traveler has to provide us his PAN details. The Dollar component of package price will be taken out of your BTQ (Basic Travel Quota).
The tour cost does not include any Overseas Insurance Premium, but we strongly recommend buying Overseas Insurance Policy. The same after issuance is non refundable.
These terms are general terms for our tour packages. Any term mentioned in proposal shall be considered part of it and in case of discrepancy term mentioned in proposal shall prevail.
Disputes, if any, shall be subject to the exclusive jurisdiction of the courts in New Delhi.
Payment Policy
Payment schedule depends on destination, time of booking, inclusions, airline and hotel payment policy etc thus it is specific to your package bookining.
Payment schedule will be part of our proposal to you for the package.
If payment is not made as per the schedule provided in the first booking confirmation e-mail, Dook Travels reserves the right to cancel the booking after attempting to get in touch with you. Refunds would be as per the package cancellation policy.
Cancellation Policy
Once Booking received : INR 5000 (Per PAX) + actual Ticket cancellation + Hotel cancellation as per hotel policy+Visa fee if visa is applied.
60 – 45 Days prior to departure : 25 % of land cost + INR 5000 (Per PAX) + actual Ticket cancellation+Visa fee if visa is applied.
45 – 30 days prior to departure: 50% of land cost + INR 5000 (Per PAX) + actual Ticket cancellation+Visa fee if visa is applied.
30 – 10 days prior to departure: 75% of land cost + INR 5000 (Per PAX) + actual Ticket cancellation+Visa fee if visa is applied.
Within 10 days: Full.