Guyana is a tropical paradise that offers an uncanny blend of rich cultural heritage, natural wonders, and vibrant biodiversity. Located on the northeastern coast of South America, it boasts a stunning array of landscapes, lush-green rainforests, Guyana tourist attractions, and vibrant wildlife. Whether it's adventure, architecture, or nature, Guyana has everything in abundance. It may be an off-the-beaten destination, but its natural landscapes, diverse cultures, and rich history make it an ideal place for travelers. One of the most fascinating Guyana attractions is its Eco-tourism. The untouched wilderness of this place draws the attention of many tourists. You can embark on a mesmerizing journey through the verdant rainforests of the Amazon, where you will see an astounding array of exotic flora and fauna. Nature enthusiasts can relish great opportunities for exploration. Besides the top Guyana tourist places, it also offers authentic cultural encounters that you can experience. From its indigenous villages to traditional lifestyles, and spiritual practices, Guyana boasts all of it. Guyana promises untamed beauty and cultural diversity that offers an unforgettable experience. Whether you seek adventures in the wilderness, yearn for unique travel experiences, or immerse yourself in cultures, Guyana invites you to unwind your wanderlust heart. Guyana tourist spots are hidden treasures that create timeless memories.

Kaieteur Falls is nature's paragon. This awe-inspiring falls is one of the best Guyana tourist attractions. Located in Kaiteur National Park, it is the world's tallest waterfall. Tourists can watch the sheer beauty of this fall and observe unique plant species and vibrant birdlife in the neighboring ecosystem. Iwokrama Forest is an impeccable rainforest that displays incredible biodiversity. It is one of the most astonishing places to visit in Guyana. It offers unparalleled opportunities for wildlife encounters, birdwatching, and jungle experience. Moving further, you will meet with Georgetown, which is the capital city of Guyana. Georgetown is a famous city for its colonial architecture, cultural heritage, and vibrant markets that wins every heart. Moreover, one of the most stunning places to visit in Guyana is the Shell Beach. You can find the four species of endangered sea turtles- green turtles, hawksbills, olive ridleys, and leatherbacks. Mount Roraima is another Guyana treasure that invites tourists to embark on a thrilling adventure. If you love trekking, here's a chance to trek through the magnificent landscapes, moss-covered rocks, and unusual rock formations. Climb the mountain and watch the surreal panoramic views that seem to belong to another world.

Guyana is a hidden South American treasure that you must unwind. If you plan to visit this country, buy Dook's tour packages. We have compelling itineraries for your trip and exciting offers on Guyana tour packages. No matter what kind of traveler you are- we cater to all your vacation needs. Now, don't wait and enjoy the best tourist attractions in Guyana.

Best Tourist Places to Visit in Guyana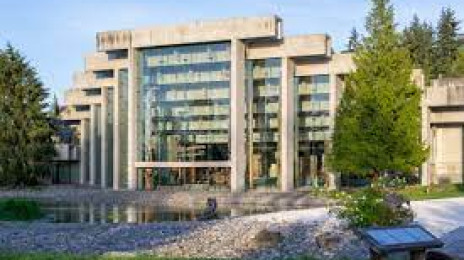 National Museum of Anthropology