Top Vancouver Tour Packages
Vancouver is a city with lot of charm, but it's also a major hub for the arts and entertainment. The city is home to numerous theatres, museums, art galleries and other cultural institutions. If you want to experience it all, consider booking one of Dook's Top Vancouver Tour Packages! We've got something for every budget and every interest, from family-friendly tours to off-the-beaten-path adventures in the backcountry. We'll help you find the perfect Vancouver Packages based on your travel preferences and interests to get the most out of your trip to this amazing land.

Things to know about Vancouver (Canada)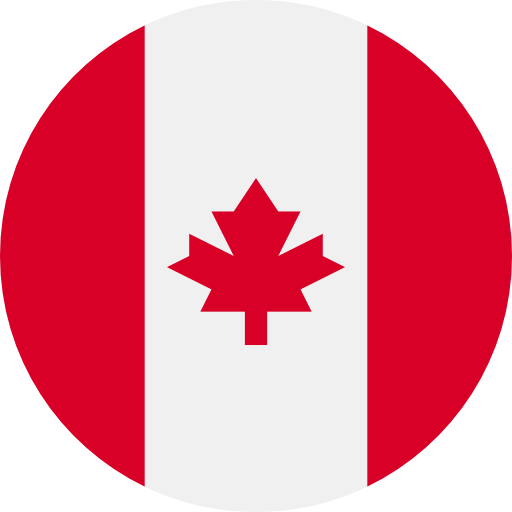 Vancouver is the most glamorous city in Canada. It has a population of over 2,632,000 people, making it one of the largest cities in British Columbia. It is known for its stunning coastline running along the Pacific Ocean and incredibly diverse cultures and religions.

Vancouver has been called "the San Francisco of Canada" due to its high quality of life. The city's residents have access to a wide variety of restaurants, parks and shopping options which you can explore to the fullest with our Vancouver Holiday Packages.

When you're in Vancouver, it's hard not to feel that you've been here before. That's because this city is so much more than just a place to stay. It's an outstanding destination. People come here for the amazing food, but also because of the people, the friendly bartenders and servers!

Airports
Boundary Bay Airport, Pitt Meadows Airport, Vancouver International Airport
Best time to visit
Mar-May, Sep-Nov
Experiences in Vancouver
Vancouver is a city that offers an incredible experience. It's a place that is friendly, fun, and welcoming. People are always smiling and ready to help you out. You can find an array of places to visit, from museums to parks and beaches. There are also plenty of things to do on your Vancouver Tour if you're into sports. Vancouver is known for hosting major hockey events like the Stanley Cup Playoffs, which bring thousands of people together in one place every year. Vancouver also has some great restaurants, including several Michelin-starred ones!

Top Attractions in Vancouver
Vancouver is one of the most beautiful cities among others in entire Canada. A city with a rich history, it is also home to some of the world's best art galleries, cultural institutions and scenic mountains that are sure to leave you stunned. Whether you're looking for a day trip or an extended stay, here are the top attractions that you can explore with our Vancouver Packages: Capilano Suspension Bridge Park, Stanley Park, Gastown and its Steam Clock, to name a few!

Vancouver is a great place to visit and one of the tourists' favourite cities in Canada. Its home to some of the most amazing views, from the coast to the mountains, and it's also got a vibrant sustenance scene that makes it easy to find something delicious to devour no matter where you go.

Best Travel Experiences in Vancouver

Vancouver is known for its breathtaking views, natural beauty and a vast array of outdoor activities. From hiking to kayaking, biking to skiing, with our Vancouver Tour Packages you will get to experience all among others.

If you're looking for some ideas on how to spend your quality time in Vancouver, check out these suggestions: Hike up Grouse Mountain or catch a salmon at one of Vancouver's Salmon Festival. Ride the ghost train for a spooky adventure. Take a hike in the Capilano Suspension Bridge Park. Go skiing at Cypress Mountain or Grouse Mountain.

Top Things to Do in Vancouver

When you're in Vancouver, there are so many things to do that you'll have trouble deciding what to do first. Visit the famous Stanley Park, wander around and dip your toes in its seawater pools. Take an aquabus and spend your afternoon exploring Granville Island.

Take our Vancouver Packages, and visit the Peak of Vancouver, also known as Grouse Mountain. The best attraction the place holds is Grouse Grind. You can also enjoy myriad activities like zip lining and hiking (summer), snowshoeing and ice skating (winter) along with grizzly bear visits and lumberjack shows.

Vancouver has many beaches and waterfront where you can relax and enjoy some quiet time with yourself. Some of our recommendations are Pam Rocks, False Creek, Jericho Beach, English Bay Beach, and Wreck Beach, to name a few. You can visit the mesmerizing Dr Sun Yat-Sen Chinese Garden, explore the Richmond Night Market, go on a Vancouver Whale Watching Tour, see the exhibits at the iconic Museum of Anthropology at the University of British Columbia and take up a Gondola Ride.

Finally, take a day off from the sightseeing, book one of our customized Vancouver Holiday Packages and go to Gastown. Apart from the Gastown Steam Clock, the city has a lot in its store!

Best Places to Eat and Drink in Vancouver

Vancouver is a city of exceptional cuisine and it's no surprise that there are so many great places to eat and drink in Vancouver. Here are our top picks!

The Acorn, Kirin, Jam Café, Granville Island Public Market, Richmond Night Market, Tacofino Gastown, The Burgernator and Hunnybee Bruncheonette.

Here are a few top traditional dishes that you can try on your Vancouver Tour: B.C. roll (Sushi with Salmon), Japadog (hot dog stuffed with Japanese food), Candied Salmon, Poutine, Dungeness Crab, West Coast Oysters, Spot Prawns, Tacofino, Nanaimo Bar and Pickleback (salty drink).

What to Buy in Vancouver?

Vancouver is a beautiful and expensive city. The best way to save money is to do your research and plan. Here are some things to consider when you're shopping for stuff in Vancouver: Buy local. You can find great deals on food, souvenirs, and more. Go for quality over quantity.

You can consider buying the following as souvenirs for your friends and families back home: Contemporary Art and Glass, First Nations - Jewellery, Umbrellas, Chocolates, Handmade Soap, Native Sculpture – Inukshuk, Ceramics, Salmon, Gems and Rocks, Organic Children's Wear, Murchie's Tea and Coffee, Diamonds, Vancouver Canucks Memorabilia, Handmade Cowichan Sweaters, Coastal Native Art and Athletic Apparel.

Apart from 'what to buy', the best shopping places that you can visit with our Vancouver Tour Packages are Vancouver Mall, Pacific Centre, Robson Street, Granville Island, South Granville, Metropolis at Metrotown, Brentwood Town Centre and Yaletown.

Top Reasons to Visit Vancouver

If you're looking to escape the cold and snow, Vancouver is the perfect spot to go. It's also a great place to visit if you're looking for a room with lots of activities and quirks to do!

First of all, Vancouver has some amazing food choices. If you're into eating out, you can find everything from sushi to pizza on your Vancouver Tour, so there's no need to worry about what kind of food you want when you get there!

Another reason that people love visiting Vancouver is that it has so much going on all the year round. There are always events happening at different times throughout the year that everyone can enjoy together!

Best Travelling Tips for Travellers

Travelling to Vancouver? You'll want to make sure you have the right gear and knowledge to enjoy your trip. Here are some tips for making your trip as smooth as possible:

• First and foremost, don't forget your passport!
• Pack light and bring a small bag with you. You'll want to be able to easily stow away your gear so it doesn't get in the way of exploring.
• If you're planning on hiking or camping, make sure you carry essential items like boots, gloves and so on.
• Pack a hat and/or sunscreen to protect yourself from the sun.
• Bring an extra pair of shoes in case your new ones get dirty or wet.
• Bring an umbrella if it rains (and it will).

In a nutshell, travel to Vancouver with Dook International! Dook International is a Destination Management Company that specializes in exploring all the best that Vancouver has to offer, from hiking to biking and many such more. They offer tours of the city, as well as all-inclusive Vancouver Packages for those who want to get to this town for a weekend. Their tours are designed to help you see everything that Vancouver has to offer, whether it's a walking tour through Stanley Park or an evening trip to Granville Island Brewing. They also offer private transportation services, so you can make sure your time in Vancouver is as memorable as possible.
Explore More: Attractions in Canada

Book Package: Canada Tour Packages