Top Toronto Tour Packages
Toronto is one of the most popular tourism destinations in the world, and without a doubt Canada's tourism hub as well. It provides an incredible urban experience that is unmatched anywhere else in the world, due to its diversity and multiculturalism. It has a great blend of everything that comes off as one unique experience. Dook International offers a variety of Toronto Tour Packages to help you on your Toronto Tour this holiday season! Prebook your Toronto Package to make sure your vacation is stress-free. For those who love travelling but also love the comfort of a bustling city, Toronto is definitely the place for you.

Things to know about Toronto (Canada)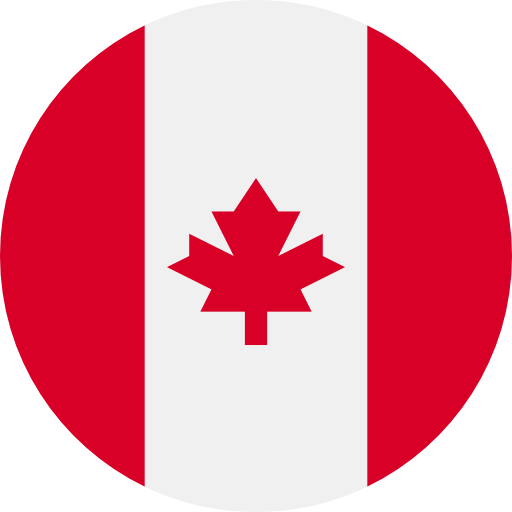 Toronto is truly a cultural phenomenon. They have residents from all over the world and it is a true melting pot of cultures. All the various customs and traditions, as well as scores of languages and food, is what makes this city so worth visiting. Our Toronto Tour Packages help you experience this incredible blend of cultures in an accessible manner. This humming metropolis is up and running day and night, with an incredible nightlife as well. The city also has a beautiful combination of old and modern architecture, contrasting sharply in the skyline. There's also a nature element that makes it the perfect city for all kinds of visitors.

Airports
Downsview Airport, Toronto Pearson International Airport, Toronto/Buttonville Municipal Airport, Billy Bishop Toronto City Airport
Best time to visit
Apr-May, Sep-Oct
Climate Types
Continental
Experiences in Toronto
There are activities to perform for everyone in Toronto. Dook's Toronto Packages show you the full extent of all that Toronto has to offer. It has iconic monuments, an incredible food culture, a deep indigenous culture, as well as happenings for those who enjoy partying and adrenaline. It also has world-class amenities, ranging from their stunning hotels to their well-stocked shopping centres. Toronto really has got it all. Being Canada's largest city, it also gives you a comprehensive feel of what Canada is like and hence, it is a great holiday for those who are visiting the country for the first time.

Top Attractions in Toronto
Toronto has outstanding museums and galleries, for anybody who is a patron of the arts or adores learning the local culture of the city they are visiting. Along a similar vein, there are also theatres that put on great live performances. When visiting Toronto by using one of our Toronto Holiday Packages, you will get to see how diverse the food culture is there as well. It is well renowned for all the kinds of food available. There are also great places with greenery such as Lake Ontario, High Park and Kew Gardens.

Since there is so much going on in Toronto, it might seem difficult to plan your Toronto Tour. However, not to worry, Dook International's Toronto Tour Packages have you covered entirely! You will not miss out on any integral part of the city, nor will you be stressed out creating your itinerary.

Best Travel Experiences in Toronto

Toronto is a vibrant city that is constantly partying and celebrating something or the other. Toronto Pride, the renowned Toronto International Film Festival (TIFF), the Toronto Jazz Festival, the Caribbean Carnival, the artistic Luminato Festival, Canadian Music Week and Nuit Blanche are just a few of the annual extravaganzas. Since these festivals can get crowded, make sure to book one of our Toronto Packages well in advance, to make sure you can optimise your visit!

You may experience for yourself the wonderful beach days that Lake Ontario offers at one of the many beaches in and around Toronto because it is practically the size of an ocean. These public beaches are fantastic places to hang out with locals on a warm summer day, whether you want to swim, sunbathe, have a picnic, or play some volleyball. It helps you get up and close with the local culture on your Toronto Tour as it is frequented by both locals and tourists.

A sizeable First Nations community now resides in Toronto, which was developed on the ancestral lands of various Indigenous peoples. Through art, food and ceremonies, tourists can experience Indigenous traditions—essential to Canadian culture. Our Toronto Tour Packages remain mindful and respectful of the indigenous cultures and helps you get a better understanding of their history and culture.

Top Things to Do in Toronto

The CN Tower, once the highest building in the world, is a landmark and one of Toronto's most popular attractions. To see views of Toronto's skyline from 346 metres above, take the elevator to the main observation deck (1136ft). You may climb even higher, to the 447m (1465ft) SkyPod, if you have a strong stomach. From there, you can literally feel the tower moving in the wind. Those who have opted for one of our Toronto Holiday Packages and have a need for adrenaline and excitement, should consider the Edge Walk, the world's highest full-circle, hands free walk. You will traipse around the tower's edge while being secured by a harness, 116 floors above the streets below. The Edge Walk also offers a wheelchair-accessible option.

There are numerous professional sports teams in Toronto, and matches are held all year long. See if you can get tickets to a local sporting event, such as the Raptors (basketball), Blue Jays (baseball), or Maple Leafs (hockey), provided you know your travel dates well in advance, which you can do by prebooking one of our Toronto Tour Packages. You can then join the crowd in applauding the team as they compete.

The transdisciplinary Royal Ontario Museum, one of the largest museums in North America and the largest natural history museum in Canada, was founded in 1914. The ROM's interior architecture is noteworthy in addition to being home to a bewildering array of objects and works of literature. The Natural History Galleries (all on the second floor) and the World Culture Galleries are the two primary galleries that house the permanent collection, which contains more than six million specimens and artefacts (on the 1st, 3rd and 4th floors). Some of the best collections in the museum are the Chinese temple sculptures, the Gallery of Korean Art and the costumes and textiles. You may expect to learn about everything from religious masks to creatures from the ice era to hardwood forests. This is an important stop on your Toronto Tour, so make sure not to miss it!

The Hockey Hall of Fame is a Canadian institution and the centre of the country's national sport. The world's largest collection of hockey artefacts is sure to astound even those who are not familiar with the violent, extremely fast sport. View the goalkeeper masks that remind you of the Texas Chainsaw Massacre or compete against the legendary Wayne Gretzky in virtual reality.

Each hockey lover will find something to like in this museum's over 65,000 square feet of area filled with memorabilia. When you use one of our Toronto Holiday Packages, you get a great glimpse into the world of hockey. Multimedia displays within feature the game's greatest icons and players. Visitors can watch documentaries and videos, stroll through a recreation of the Montréal Canadiens' locker room, and even shoot pucks at NHL goalies who are projected on a video screen. Of course, don't forget to get your picture taken with the Stanley Cup, situated in upstairs.

Best Places to Eat & Drink in Toronto

Your Toronto Tour will make you ravenous and Toronto's extraordinary diversity is best displayed in its cuisine and eateries. Pakistani, Persian, and Portuguese cuisines are available, as well as native and modern fusion dishes, Japanese pancakes, Korean barbeque, Little Italy's fresh pasta, Greektown's shawarmas, and Chinatown's best-ever dumplings. Torontonians enjoy eating out, whether it is at sidewalk cafes on a sunny summer night or dressing up for some piping-hot pho. Not to mention Toronto's fantastic food trucks and St Lawrence Market's peameal-bacon sandwiches, which are also available for purchase.

One of the oldest and liveliest communities in Toronto is Chinatown. Even while there is enough of visual stimulation provided by bustling local markets and vibrant neon signs, you should also use your taste buds to discover the pan-Asian cuisine vendors. Make sure to arrive hungry as you sample the dumplings, dim sum, hot pot, pho, banh mi, and buns. Our Toronto Tour Packages ensure you get the best gastronomical experience.

Best Shopping Places in Toronto

Kensington Market offers something more eccentric in a city full of business suits and towers. This enticing, unkempt neighbourhood is unapologetically bohemian and is home to vintage stores, one-of-a-kind boutiques, and a variety of art spaces. Don't miss the well-known "garden vehicle," which is a painted (and always-parked) sedan with herbs, flowers, tomato plants, and even a lawn growing out of it. This is simply a once-in-a-lifetime experience so make sure to book our Toronto Holiday Packages so that you too get to see it in person!

Why Travel to Toronto

Toronto gives you an experience that cannot be found in any other city in the world. It is so multicultural that it is akin to doing a foodie world tour, except it is far more accessible. Dook International's Toronto Packages will give you a great vacation in the city, making sure that you see all the interesting sights that the city has to offer. It is a vibrant city that everyone can enjoy.

Best Travel Tips for Travelers

With so many activities to do in this area, as well as the variety of hotels, restaurants, and other amenities, it is understandable if it can be challenging to carefully plan out your trip. Don't worry if this is your first time visit to Toronto. Dook International's Toronto Holiday Packages have you covered! Make a reservation for one of our Toronto Packages in advance to ensure a trouble-free holiday.
Explore More: Attractions in Canada

Book Package: Canada Tour Package