Top Tel Aviv Tour Packages
Tel Aviv is a city of contrasts, with vibrant nightlife and ancient history. It's also home to some high-tech startup scenes, a thriving culture and a Jewish People's Museum that boasts the city's rich history and diversity. If you want to explore all that, Dook Travels' has got you covered. Our Tel Aviv Tour Packages will take you everywhere from the best beaches to the best museums, to the coolest clubs and bars. You can even go on a night tour with our customised Tel Aviv Holiday Packages so that you can party all night long and not worry about getting back to your den late! We want to make sure that your trip doesn't go by in blur, hence we've got it all planned out for you.

Things to know about Tel Aviv (Israel)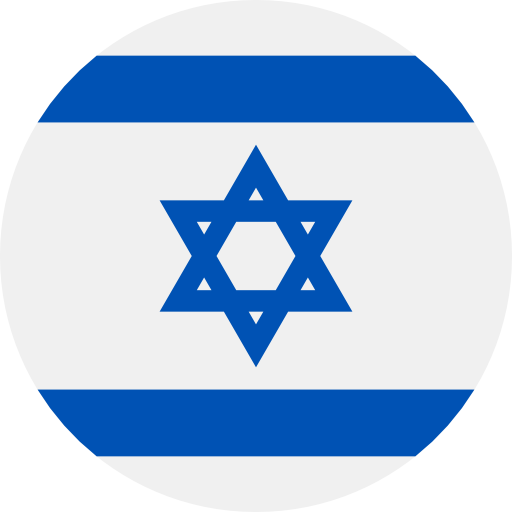 Tel Aviv is famous for being one of the most diverse cities in the world. The city is now an abode for many people from all over the globe. Furthermore, Tel Aviv also has a thriving nightlife scene, with many bars and clubs located on its main street, Dizengoff Street.

The city's beaches are popular among Israelis and tourists alike. It is a great place to go for sunbathing or swimming. Some of the popular beaches are Hilton Beach, Jerusalem Beach, Gordon Beach and Bograshov Beach.

Another popular spot that tourists love to visit on their Tel Aviv Tour is Jaffa Market, also known as Jaffa Flea Market. It is an outdoor market filled with vendors selling clothing, food and other items. Jaffa Market is located near the port area of Tel Aviv where many ships anchored during their trips between countries around the world including Greece and Italy in ancient times. The Jaffa port is said to be the oldest seaport in the world.

Airports
Ben Gurion Airport, Sde Dov Airport, Herzliya Airport
Experiences in Tel Aviv
Tel Aviv offers a lot of recreation to tourists, but what's even more important is that it's truly a unique city. It's a place where you can experience all kinds of things, the sparkling Mediterranean beaches, the bustling nightlife-cum-dining panorama, the astir shopping scene and many more. Whether you're looking for something to do with your friends or family on a long weekend or just want to take a break from the daily grind, Tel Aviv is the perfect destination. Dook's Tel Aviv Packages will help you in making your trip perfect as well!

Top Attractions in Tel Aviv
Travelling is an adventure and Tel Aviv is the perfect place to start. The cosmopolitan city is the shack to an array of attractions and activities for visitors of all ages. Whether you're looking for a family-friendly activity or something more romantic, there's something here for everyone. Moreover, it is a city bursting with life, as well as with a modern and fun vibe. On one hand, you can find the traditional Jewish culture in the Old City and on the other, you'll find hipster bars and restaurants in trendy neighborhoods like Dizengoff Street. Besides, Dook's customised Tel Aviv Holiday Packages will let you enjoy as per your preference!

If you're looking for a city that's bustling with activity and character, Tel Aviv is the place for you. Whether it's a tour of the Old City or just a lazy day at one of the many beaches, the place just fits in for everyone!

Best Travel Experiences in Tel Aviv

Travelling to Tel Aviv is an experience in itself. You'll have the opportunity to see the sights, hear the sounds and feel the vibes of Israel's dashing city. You'll be able to enjoy some of the best food and drink in the region, as well as visit some of its most famous landmarks. The city is home to several ancient sites, including the Old City Wall and the Jaffa Port. With our Tel Aviv Holiday Packages, you can also explore the museums, art galleries, theatres, concert halls and antique markets which are flourishing with culture and traditions.

After sundown, the city awakes in a new avatar! The city has a bunch of habitats where you can go out on weekends, enjoy good music and meet new people. Some of the most celebrated bars are located along Jaffa Road. It is also filled with pubs, restaurants and clubs all night long! For those who want a laid-back evening with nice food and a symphony, you can visit one of the many gastro pubs in town.

To sum it up, if you're looking for something different from your usual vacation destination, Tel Aviv is a great place for you!

Top Things to do in Tel Aviv

Tel Aviv is a great place to visit, but it's also got some pretty cool things to do. With our Tel Aviv Tour Packages, here are just a few of the best:

• Have a look at the gorgeous Bauhaus architecture that the natives here are proud of. The city is also known as "the White City" and the architecture is listed on the UNESCO World Heritage list.

• Sit in one of its many gorgeous cafes and look out at the streets. You will find Israeli culture lingering in its amazing street art!

• Enjoy Tel Aviv's skyline from the Azrieli Observatory or the Gruzenberg parking at Nahalat Binyamin Street. The panoramic view that you will get to witness is worth capturing with the lenses.

• Finally, do not miss out on the many museums and synagogues that nest in Tel Aviv's lap!

What to Eat and Drink in Tel Aviv?

With our Tel Aviv Packages, your trip will not be complete until you discover the country's culinary treasures. For a kick-start, here are a few of the items you can consider relishing to satisfy your guts:

• Main Dishes: Shawarma, Schnitzel, Falafel, Shakshuka, Burekas and Hummus

• Sweets: Challah bread and Krembo

• Snacks: Bisli and Bamba

• Drinks and Beverages: Wine, Black Coffee, Beer, Limonana and Shoko B'sakit.

What to Buy in Tel Aviv?

If you're looking to buy Israeli-made items, keep your eyes peeled for handmade goods, they're everywhere! You'll see them at street markets, on outdoor stalls, and at local boutiques. Apart from handmade goods, you can consider buying the following on your Tel Aviv Tour:

• Jewellery (Where to buy): YVEL, Hadaya, Moriah Collection, George Kouz Store and Michal Negrin

• Judaica (Where to buy): Weaving Creation, Mira, Hazorfim, Metalace and Safed Candles

• Armenian Ceramics (Where to buy): Karakashian, Sandrouni, Balian and Eli Kouz.

Dead Sea products, Olive Wood Carvings, and Israeli Art, especially Ein Hod Artists Village, Ilana Goor, and David Gerstein's artworks are some other options to consider.

Reasons to visit Tel Aviv

Tel Aviv is honoured as the "belly button of Israel" by many. Here are just a few other reasons why you should make this part of Israel your next stop:

• Tel Aviv's location on the Mediterranean makes it an incredible spot to spend time in the sun and enjoy the lovely weather.

• It's a great destination for travelers looking to experience something new.

• The food scene is on fire and the beaches are like a fun magnet!

• It's a very safe place to visit, so you don't have to worry about being hassled or robbed while you're there.

Travelling Tips for Travellers

Travelling to Tel Aviv is a breeze! Here are a few tips that will make your Tel Aviv Tour even easier:

• Carry a water bottle with you when you go out sightseeing or shopping. The weather here can get hot and humid, so it's important to stay hydrated!

• Inquire in advance about the airline policies on check-in bags or backpacks. It's better to be prepared than to struggle over luggage at the airport.

Finally, make sure to get out and explore the city! Tel Aviv is full of interesting sights, from ancient port cities and bustling markets to beaches and parks overlooking the Mediterranean Sea.

For an adventure that will make your heart pound, book a trip to Tel Aviv with Dook International. We have you covered from A to Z with our highly recommended Tel Aviv Tour Packages, so you can skip your part to worry about finding time in your schedule. You can focus on enjoying your moment in the Israeli town, as we take care of all the planning and logistics. We know that you want the best experience possible and we're here to assist you get it!