Top Shanghai Tour Packages
In the recent past, Shanghai has risen to prominence as one of the most eminent cities in China, and as a wonderful tourist destination. Considered to be China's hub for modernity and innovation, it houses a variety of attractions that would be interesting to anybody who considers themselves to be a futurist. Not to worry if you prefer traditionalism, Shanghai also has a deep undercurrent of culture and history. Dook International offers several Shanghai Tour Packages to make planning your Shanghai Tour an absolute breeze. Prebook one of our Shanghai Holiday Packages before your holiday for a stress-free experience!

Things to know about Shanghai (China)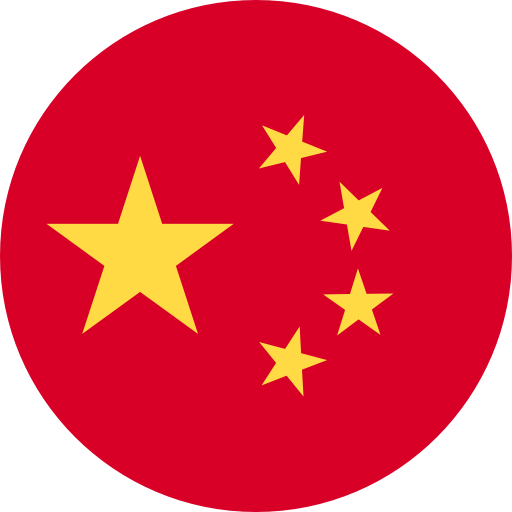 Shanghai is a hustling and bustling business city at its core but not to worry- you can check out all that the city offers in a relaxing manner when you book one of Dook International's Shanghai Packages! The city may have a huge population of about 24 million, but it is a prime tourist destination with plenty of attractions where you will be sure to find something that you will enjoy. It is also a great location from where you can experience the beautiful main waterways of China.

Airports
Shanghai Hongqiao International Airport
Experiences in Shanghai
Pudong is one of the most business forward regions in not just the country, but the entirety of the Asia Pacific. It has a crisp veneer that exemplifies Chinese modernity. However, when you are on your Shanghai Tour, your focus may lie on the socio-cultural hubs such as the Bund. It is a waterfront area, and it shines a spotlight on the culture and history of the city. There are stunning views, and it is a great place for leisure, particularly if you are into photography.

Top Attractions in Shanghai
Shanghai is home to the world's second largest tower and several other large skyscrapers. Despite its sharp skyline, Shanghai promises a variety of other architectural styles that are a delight to witness. You too can see art deco buildings contrasted with the monasteries and temples when you book one of our Shanghai Holiday Packages, as it truly a sight to behold. There are also beautiful museums and art displays for those who are interested in the various subcultures of the city.

Shanghai offers an incredible dichotomy, as well as a number of activities for those who are visiting. As it is a huge city with plenty of activities, you may find it confusing to figure out the various itineraries for Shanghai Tours. To make your holiday as much enjoyable as possible, Dook International takes care of the planning for you by providing Shanghai Tour Packages that you can prebook before your trip.

Best Travel Experiences in Shanghai

The socio-economic centre of this lively city is the Bund, and it is an absolute must-to-visit when you book one of our Shanghai Holiday Packages. It is a landmark of concession-era Shanghai and it can be considered as the Wall Street of China. Most of the neo-classical and art deco structures in this area date back to the early 20th century and provided visitors arriving by boat with an impressive—yet very Western—view of the bustling port city. The city's most upscale boutiques, eateries, and hotels now see the Bund as the only place to be because it has developed into a designer retail and restaurant zone. It provides striking views for all those who visit, and it is a great place to take a boat tour to explore the Chinese waters.

Of course, Shanghai is world famous for the Shanghai Tower. It is the second tallest tower in the world and the tallest skyscraper in China. When you are on your Shanghai Tour, it is one of the sights you cannot miss- because of how it stands out against the skyline! It has 121 floors, and it stands at a grand 632m. The 118th floor houses the highest observation deck in the world, and it gives you a view that cannot be seen from anywhere else. The spiral-shaped tower has "sky lobbies," a conference centre, stores, entertainment venues, office space and more.

Xintiandi is a famous complex in Shanghai, and it is so iconic that it even has its own metro station. It is the first instance in the city where the architects realised that the traditional style of architecture is well suited even for business purposes. So instead of knocking it down to build a new shopping and entertainment complex, they simply repurposed the building. This is a great example of the dichotomy that can be seen throughout the city. If you want to see the interesting contrast offered by Xintiandi, don't forget to book one Dook's Shanghai Holiday Packages this holiday season!

Top Things to Do in Shanghai

Shanghai Museum is a great place to visit while you're at the Bund. It gives you a great glimpse into Chinese culture and history, and it is a perfectly curated museum. The museum guides you through thousands of years of history, and it has one of the most impressive collections of memorabilia and antiques in the world. The building itself gives you an insight into the culture, as it is shaped like a traditional Chinese vessel. When you utilise one of our Shanghai Packages, you can visit the museum and take your pick from all the historical eras it has on display.

If you have booked one of our Shanghai Tour Packages and are interested in the spiritual culture of the land, check out the Jade Monastery. This is one of the few active Buddhist monasteries in Shanghai and it is a little over a hundred years old. The highlight of the monastery is the Buddha statue carved entirely out of jade, and it is one of the five that were shipped back to China at the beginning of the 1900s. It provides a tranquil atmosphere, where not even photography is allowed for maximum immersion in the experience.

Yuyuan Gardens is another popular tourist destination and it is something that everyone will enjoy, as long as you can handle the crowds! The Yuyuan Gardens is characterised by its shady alcoves, sparkling lakes teeming with fish, elegant pavilions, pines springing wistfully from rockeries, and wandering packs of Japanese tourists. However, weekends see an overwhelming increase in visitors. The gardens' spring and summer blossoms add a fragrant, floral touch, notably the opulent petals of Shanghai's flower, the Magnolia grandiflora. Other trees include the spectacular morning redwoods, willows, gingkos, cherry trees, and the densely needled luohan pine. Nature lovers who are using one of our Shanghai Holiday Packages will be sure to feel right at home here.

Best Places to Eat & Drink in Shanghai

Shanghai is a great place to explore both the local cuisine and food from all over the world. It has a well-rounded restaurant culture, with easy to access roadside stalls starkly contrasted with high end fine dining. The Shanghainese are known for their love of food, so do as a local would and check out all the food that you can find in the city! When you book any of the Dook International Shanghai Tour Packages, it is recommended that you visit Yunnan Road Food Street to get a taste of the local food.

It has several speciality restaurants and is a great stop when you are tired after checking out all the tourist sites in the nearby area. You can find delicious kebabs, noodles, dumplings, dim sum, salted duck and a lot more in walking distance! For those who would like to go to sit down restaurants and fine dining, Shanghai has that too! When developing their trade and commerce, they received a huge influx in the restaurant culture as well. There are plenty of fancy places such as the Ritz Carlton Shanghai where one can get to taste the upper echelon of dining.

Best Shopping Places in Shanghai

Any Shanghai Tour would be incomplete without doing a good bit of shopping and buying souvenirs for yourself and your loved ones back home. To get a good mix of antiques and souvenirs, go to Old Street in the Shanghai Old City. This section of Middle Fangbang Rd from the Qing dynasty has been restored, and it is lined with specialised tourist shops that overflow with shadow puppets, jade jewellery, embroidered fabrics, kites, horn combs, chopsticks, zisha teapots, old advertising posters, banknotes, Tibetan jewellery, the usual knockoff Mao memorabilia, reproduction 1930s posters, old, illustrated books and calligraphy manuals.

Why Travel to Shanghai?

Shanghai is an incredibly unique city, and its history and culture is visible in its streets and buildings. It gives you a good glimpse of the modernization of China, the industrial revolution there, and its consequences. By booking one of our Shanghai Tour Packages, you will get to see the various starkly different parts of the city and how they complement and work with each other. The city also has a lot to offer and everything is easily accessible as it is well connected. The metro is particularly helpful in getting around and people around are more than happy to help.

Best Travel Tips for Travelers

The most important thing to watch out for during your Shanghai Tour is the crowd. Not only is there a huge population within the city itself, but it also has a massive tourist population, with people from all over the world visiting. Some places are definitely more crowded than others, such as the Jade Monastery, which receives flocks of Japanese tourists coming to pay their respects. As a result, you must be really careful with your planning to make sure you avoid the crowds or at least find a way to work around them. Booking one of Dook International's Shanghai Holiday Packages will aid you in this matter by finding out the best times for all the stops on your holiday!