Top Rio de Janeiro Tour Packages
Rio de Janeiro is the ultimate destination for travelers of all genres. It's the perfect place to visit if you want to get away from your routine lifestyle. You'll find yourself surrounded by gorgeous beaches, a thriving nightlife scene and an amazing variety of local cuisine. You can't go wrong with a trip to Rio de Janeiro. Be sure to take advantage of one of Dook Travels' Rio De Janeiro Tour Packages that include hotel, transportation, airport transfers and sightseeing options. Whether you're looking for a romantic getaway or an excuse to party all night long, we've got something for every traveler at all levels of experience. Be it solo travelers who want a taste of local culture or families on vacation who are looking for an adventure with their kids or grand kids, we've got everything covered!

Things to know about Rio De Janeiro (Brazil)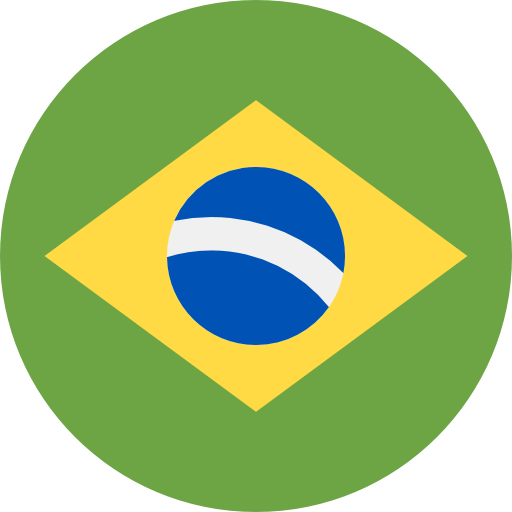 Rio de Janeiro is a city that's known for its natural beauty and exciting nightlife. However, it has also got a lot more to offer than just that. If you're thinking about planning a trip to the Brazilian metropolis, here are some aspects you might want to know about Rio De Janeiro

Most important to know is that Rio De Janeiro has been called the New York of Brazil by many. It signifies the existence of various aspects to make sure in this city. You can go shopping on Copacabana Avenue and eat at Sofitel Rio de Janeiro Ipanema. You can take a trip out to Ilha Grande, a beautiful island off the coast where the influx of tourists is at an all-time high. There are various museums full of significant artifacts that will give you an insight into the cultural aspect of the Brazilian destination.

Rio is also known as a city where people like to stay fit by walking around all day long in order for their bodies to become stronger. This is because Rio is home to some pretty famous beaches. A trip to the beaches of Armação dos Búzios and Arraial do Cabo, just to name a few, with our Rio De Janeiro Holiday Packages is a must!

Airports
Santos Dumont Airport, Rio de Janeiro-Galeao International Airport, Jacarepagua-Roberto Marinho Airport
Experiences in Rio de Janeiro
Rio De Janeiro is a city of music, joy and love. Well, you haven't experienced it until you've spent at least a day or two in Rio. It's a place where the sun shines every day and night. The beaches are filled with people playing volleyball and windsurfing. Furthermore, the people are very friendly and helpful. The most important thing about traveling to Rio De Janeiro is that there are so many things to do! Watching famous soccer games, going shopping at Ipanema or enjoying a delicious dinner out on Copacabana, there's always something fun happening! So come visit the city with one of our Rio de Janeiro Packages, we'd love to show you around!

Top Attractions in Rio de Janeiro
Rio de Janeiro is the most beautiful city on earth. It has a magical vibe, a laid-back attitude with an incredible food scene. There are many attractions that will make your Rio de Janeiro Tour special. One cannot miss Rio's natural beauty! Flowing rivers, gorgeous beaches and heavenly mountains are unlike anywhere else in Brazil or South America. It's a must-to-see destination for anyone who loves nature and wants to get out of their comfort zone. Moreover, the city is home to some of the best museums in the world. Do not miss out on visiting the famous traditional restaurants and devouring their signature dish. It will definitely make you want more than just one taste!

Plan A Trip To Rio de Janeiro
Rio de Janeiro is a must-to-see if you're a fan of the Olympics. The city is home to some of the country's best beaches and has a history of hosting the games. Looking for something more than that? You can't go wrong with Dook's Rio de Janeiro Packages. It includes everything from sightseeing tours to cooking classes and they're all available in English. Your tour guide will help you get the most out of your trip by sharing inside tips on where to go and what to see. You'll also get to sample some local cuisine, which will be sure to satisfy even the hungriest traveler and many more! Some of them are jotted down below:

Travel Experiences in Rio De Janeiro

The city has an energy that is hard to describe. It's alive and seems to move with you as you walk down the street. It's a feeling that will remind you of being on a crowded subway in New York City, but there's something else about it too! The air smells different here than anywhere else. It's not just the aroma of nature. But there's something more exotic in it. It has a charm that's hard to beat and a history that's impossible to ignore.

There is an abundance of beautiful sights to see and experiences to have with our Rio De Janeiro Holiday Packages. You'll find yourself surrounded by lush vegetation and vibrant colors that make this city seem like something out of a fairy tale. You'll also find yourself in the middle of a bustling city where locals go about their daily lives without ever letting up on the hustle and bustle that surrounds them all the time.

Top Things to Do in Rio De Janeiro

Adorned by lush green pampas and beautiful beaches, the city of Rio De Janeiro is an oasis of natural beauty. This city has everything you need to have a great time, be it exploring Guanabara Bay or exploring the mountains of Serra dos Órgãos. Whether you prefer exploring the city or just relaxing on one of its many beaches, there are plenty of things to do with our Rio De Janeiro Packages!

Every beach in Rio has its own charm. Spend an afternoon at one of Rio's many beaches. Copacabana, Ipanema or Leblon are all great choices! Copacabana Beach and Ipanema Beach are known for being the celebrity favorite spots whereas Leblon Beach is known for its quiet character! The cultural center, Parque das Ruínas is a significant attraction of the city. Grab a Brigadeiro at the Confeitaria Colombo before heading out to see the world-famous Carioca Aqueduct. A visit to Maracanã, Escadaria Selarón and the SugarLoaf cable car ride is a must-to-do on your Rio De Janeiro Tour. Catch a glimpse of the famous Christ the Redeemer statue overlooking the city from above as well.

Rio has plenty of activities to keep you busy if you're looking for something more active. There are many types of sports that are popular in Rio such as soccer and volleyball. In case you're into water sports, there are many options available such as surfing and swimming at its famous beaches.

What to Buy in Rio De Janeiro?

Go shopping with our Rio De Janeiro Tour Packages! The shops in Rio de Janeiro sell everything from designer clothes to street art and souvenirs. You'll find everything from traditional craftsmen who will create anything you ask for at low prices and sometimes even free! There are many modern trendy shops as well that offer something for everyone. Before heading back to your hotel room or signing off your Rio De Janeiro Tour, stop by a restaurant and get yourself a Caipirinha!

What to Eat in Rio De Janeiro?

When you are in Rio De Janeiro, you're in for a treat! There's no better place to eat than Rio. The city offers an incredible variety of food, from the most traditional to the experimental dishes. Looking for something authentic? There are hundreds of restaurants that offer traditional Brazilian dishes. Feijoada, Churrascaria, Pão de queijo with Requeijao, Coxinha de Galinha and Brigadeiro are our top-dish choices. Try some of the world-famous steakhouses that have popped up around the city for some contemporary flavor. These places offer everything from filet mignon and rib-eye steaks to grilled chicken breasts and grilled salmon filets. You can also find great Italian food here and if you want something spicy, there are plenty of options for the same as well!

Reasons to Visit Rio De Janeiro

There are many reasons to visit Rio De Janeiro. First and foremost, it's one of the most beautiful cities in the world. The beaches are pristine and the mountains are majestic. The city itself is a vibrant and exciting place, full of culture and history. Most importantly, Rio De Janeiro is home to some of the best parties on earth. The Carnival festival is an experience you'll never forget and it happens every year! Whether you're looking for a romantic getaway or a fun trip with friends, Rio De Janeiro and Dook's Rio De Janeiro Packages should definitely be your top choice.

Travel Tips for Travelers

You'll need to be prepared for some unique and sometimes challenging experiences. Here are some tips and tricks that can help you make the most of your Rio De Janeiro Tour:

• Make sure to take advantage of any free attractions available to tourists. There are many museums and other attractions where admission is free or very inexpensive.

• Bring extra cash or pay with credit cards that offer foreign transaction fees so that you're able to buy supplies abroad without paying exorbitant exchange rates.

• Last but certainly not the least, Rio De Janeiro is one of the most gorgeous cities in the world! Soak up the culture and don't forget to take plenty of photos!

When you're looking for a safe, reliable and professional travel company who can help you plan your trip to Rio De Janeiro, Dook International is the apt one for you. Our team of experts is ready to assist you with any questions or concerns. We are committed to helping you find the perfect accommodations and activities for your stay in Rio De Janeiro. We have managed successful tours for over five lakh travelers to over 500+ destinations, including Rio De Janeiro. We are dedicated to providing you with the highest quality services and expertise available through our Rio De Janeiro Tour Packages.
Explore More: Brazil Tour Packages