Top Pyongyang Tour Packages
If you're looking for a place that's full of life, a city that's brimming with energy and vibrancy and a niche that is as much about the people as it is the buildings, Pyongyang is the ultimate spot. Whether you're interested in visiting for business or leisure, we can help you find what you're looking for through Dook Travels' highly-rated Pyongyang Tour Packages. It is one of the best ways to explore the grandeur of North Korea's capital city. We offer a wide range of packages, from one-day tours to multi-day tours, with all the information you need to make your trip the most memorable experience possible.

Things to know about Pyongyang (North Korea)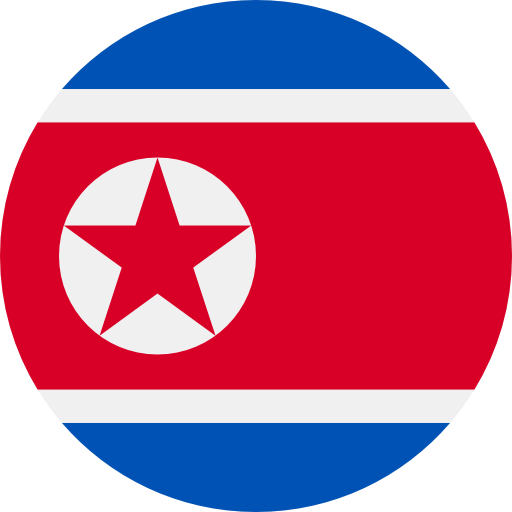 Have you ever wanted to visit Pyongyang? It's a city that is off-the-beaten path and rarely mentioned in travel guides. Most of the people only know about it because it's the capital of North Korea, but actually, the city has so much more to offer than just the glitz and glamour of the Kim regime.

It's an intriguing place, full of yore and sophistication. You'll feel like you're stepping into another juncture as you walk through its streets, which are lined with old buildings, shrines, parks and monuments. To get the best experience possible, head to one of the local markets where you can buy all kinds of local goods made by local vendors, everything from clothes to snacks!

If you want to go on a tour around Pyongyang or just want some souvenirs from this amazing city, check out Dook International's wide range of Pyongyang Packages.

Airports
Pyongyang Sunan International Airport, Pyongyang East VIP Airfield
Experiences in Pyongyang
If you've never been to Pyongyang before, you may be wondering what it's like there. Well, it's easy to answer that question! While certain aspects of Pyongyang will be familiar to most people, many things will surprise you! It's very easy to be overwhelmed by the fact that every single building is an iconic propaganda poster but if you can get past that, it's an incredibly fascinating place to visit. The people here are fiercely proud of their city, and it shows in the way they approach you. They'll want to know why you're there and what your interests are. They'll want to show you around, and will do so with smiling faces and warm hands. There aren't too many cars around so we recommend you to take up our Pyongyang Holiday Packages and enjoy your stay worry-free!

Top Attractions in Pyongyang
Pyongyang is a city of contrasts. The city is home to some of the best and most beautiful architecture in all of North Korea, as well as has one of the deepest metro systems in the world. It's easy to get lost in all the history when you're exploring Pyongyang. Every street and house screams its past, from the glorious ones to the gloomy ones! If you're looking for a truly unique vacation, it's time to confirm your Pyongyang Tour. With such incredible attractions to witness, there's no doubt that this city will keep you entertained for hours on end.

Pyongyang, the capital of DPRK (or North Korea) is a place that is a bit hard to reach, but if you want to explore the city, this guide will help you plan your trip.

Best Travel Experiences in Pyongyang

Travelling in Pyongyang is an experience unlike any other. In a city that is home to the world's most secretive regime, you'll find yourself surrounded by people who live by strict rules and regulations. That being said, if you're looking to immerse yourself in the culture of North Korea and experience a unique perspective on what life in the country would be like, travelling through Pyongyang is an excellent choice.

While you travel with our Pyongyang Tour Packages, you'll get to see a myriad of things: from horse-drawn carriages to bicycles, from people wearing traditional dresses to people wearing modern clothes, and so on. You'll also notice that everything seems to operate on a system with very specific rules, even down to how much water can be used for washing your dishes or taking a bath!

Top Things to do in Pyongyang

With our Pyongyang Holiday Packages, you won't waste time hunting for places to see! By the time you finish reminiscing the tales of the last site, you will be taken to another. With so many things to do, here's a quick rundown of our top picks.

• Thrill yourself by sprinting from ride to ride at the rustic-looking amusement park, Mangyongdae Funfair.

• You might have heard about the 'Hotel of Doom'. Well, you will get the chance to visit it on your own! The Ryugyong Hotel stands unfinished at 300 meters and is also the largest building in North Korea.

• The next site to behold is the Mansu Hill Grand Monument. It exhibits the imperial bronze statue of Kim II Sung and Kim Jong II.

• Many sites symbolize North Korea's political history in Pyongyang. The prominent ones are the Ideals of the North Korean Workers' Party Monument, Juche Tower and Victorious Fatherland War Museum.

• The Juche Tower in the city centre was built to honour Kim II Sung and his achievements over the years. It's one of Pyongyang's most prominent landmarks, as well as a symbol of North Korea itself. You can climb up all four levels of this tower and witness the amazing view of the city below!

• Other interesting sites of Pyongyang are the Taedonggang Brewing Company and the USS Pueblo. The USS Pueblo is the US Navy Cold War Spy Ship that was captured and held by North Korea in 1968.

What to Buy in Pyongyang?

Shopping in Pyongyang can be a lot of fun. It's an experience that is unique to the country and its people, and it's easy to see why. Here are a few ideas on what to take home as souvenirs from your trip:

• North Korean posters, North Korean suits, North Korean tracksuits, North Korean books, magazines, newspapers, North Korean soju, beer, cigarettes (Kaesong Koryo Insam Liquor), North Korean stamps, Air Koryo items and Masik Pass Slippers, to name a few!

What to Eat and Drink in Pyongyang?

Apart from sightseeing with our Pyongyang Packages, the other best way to spend your time in Pyongyang is by eating and drinking! Here are some suggestions:

• Food to try: Pyongyang Cold Noodles, Petrol BBQ Clams, Korean BBQ, Pansangi Lunch, Sweet Meat Soup, Bibimbap, Hot-Pot, Kimchi and all sorts of North Korean seafood.

• Drinks to try: Soju and North Korean brand Beers. The best one is the Taedonggang beer.

Reasons to visit Pyongyang

There are many reasons why you should plan your Pyongyang Tour, at least once in your lifetime.

• For one thing, it's one of the most beautiful cities in the world. It has a rich past and heritage, and the people are friendly. The food is amazing, try kimchi pancakes!

• There are also some pretty amazing museums as well as an amusement park called "the Carousel." You can even go on a boat ride around the city!

• And lastly, there is nothing like being close to nature when you're in this North Korean city. It's surrounded by mountains and forests that are shack to a variety of wildlife.

Travelling Tips for Travellers

Getting around Pyongyang could be a little challenging. Travel with Dook's Pyongyang Tour Packages and take into account these tips to make your trip as easy as possible:

• First, be prepared for some language barriers. While English is widely spoken, it will be difficult for you to communicate with the locals if you don't know any Korean.

• It's important to keep in mind that the climate is subtropical. You can expect temperatures during the day to be higher than they are at night.

• Do not take pictures in Pyongyang without permission from the authorities.

• When visiting a museum or monument, dress modestly and do not wear clothes that are considered inappropriate by local standards.

Travel to North Korea with Dook International and learn about the history of the nation in a welcoming and secure environment. Our wide range of Pyongyang Holiday Packages is for travellers who are looking for something more than just another tourist attraction. They are designed as per the customers' preferences and feedback. Therefore, bestowing you the chance to explore the city at your own pace. Likewise, you can experience its beauty and culture in a manner that is right for you. Our guides are well-versed in the history of Pyongyang, offering insight into its current state and how it came to be. They will be pleased to respond to any questions you may have about what you are seeing or feeling during your trip!