Top Puerto Vallarta Tour Packages
Puerto Vallarta is a picturesque coastal city located on Mexico's Pacific coast. With a rich history, stunning beaches and colourful architecture, Puerto Vallarta is a popular destination for travellers seeking sun, sand and culture. Whether looking for a relaxing beach vacation or an adventurous tour of the city's natural wonders, Puerto Vallarta offers a wide range of activities and attractions to suit every taste.

Dook Travels' Puerto Vallarta Holiday Packages provide an all-inclusive way to enjoy your trip without worrying about the details. Overall, Puerto Vallarta is an excellent destination for anyone looking to experience the beauty and culture of Mexico's Pacific coast.

Things to know about Puerto Vallarta (Mexico)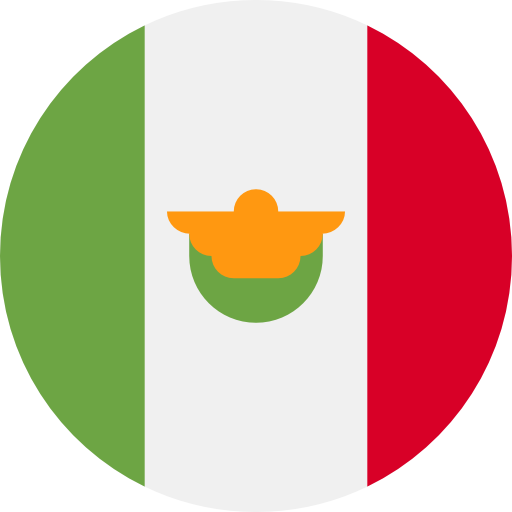 Puerto Vallarta is a popular destination on Mexico's Pacific coast that offers a mix of natural beauty, cultural attractions and outdoor adventures. Situated in the state of Jalisco near the Sierra Madre Occidental Mountain range, the town provides a beautiful backdrop to its beaches and architecture. Explore every bit of this beautiful city with Dook's Puerto Vallarta Holiday Packages.

With a history that dates back to the 19th century, Puerto Vallarta was transformed into a resort destination in the 1960s after it was featured in the Hollywood film "The Night of the Iguana". Today, the town is home to a vibrant arts scene and many historical sites that reflect its colonial past.

Puerto Vallarta is known for its natural beauty, picturesque beaches, lush jungle landscapes and sparkling ocean waters. The visitors can enjoy various outdoor activities, such as hiking, surfing and zip-lining through the forest canopy. For those interested in a guided experience, many Puerto Vallarta Tour options are available that highlight the town's top attractions.

Overall, Puerto Vallarta is a must-to-visit destination for anyone looking to experience Mexico's Pacific coast's rich history, culture, and natural beauty. With a range of Puerto Vallarta Packages available, it's easy to plan a fantastic vacation in this enchanting town.

Airports
Licenciado Gustavo Diaz Ordaz International Airport
Experiences in Puerto Vallarta
Visiting Puerto Vallarta is an unforgettable experience that offers a unique blend of natural beauty, culture, and adventure. Whether you're strolling along the Malecón, exploring the historical centre, or simply soaking up the sun on one of the town's many gorgeous beaches, there's always something new to discover in Puerto Vallarta. The town's vibrant arts scene, historical sites and colonial architecture provide visitors with a rich cultural experience.

There are plenty of opportunities for outdoor activities, such as hiking, snorkelling, and even swimming with dolphins. For those seeking a more guided experience, Puerto Vallarta Tour Packages allow visitors to experience all the incredible opportunities the city offers. No matter your interests, Puerto Vallarta is a must-visit destination that promises a memorable and exciting vacation.

Top Attractions in Puerto Vallarta
Puerto Vallarta Tour offers various attractions, from its bustling boardwalk to its incredible natural landscapes. The Malecón, a boardwalk that runs along the ocean, is one of the town's most popular attractions, lined with shops, restaurants, and galleries. The Church of Our Lady of Guadalupe is a historic and iconic cathedral that dominates the town's skyline. Los Muertos Pier is another famous site, a lively gathering place offering panoramic views of the bay.

For those seeking adventure, outdoor attractions such as the Vallarta Botanical Gardens and the Marietas Islands are popular destinations. Whether you're seeking cultural immersion or outdoor exploration, there's something for everyone with Dook's Puerto Vallarta Holiday Packages.

Plan A Trip To Puerto Vallarta
Planning a Puerto Vallarta Tour is an exciting endeavour that promises unforgettable experiences. This charming town on Mexico's Pacific coast offers a unique blend of cultural immersion, outdoor adventure, and natural beauty. Whether you're seeking to explore the historic centre, soak up the sun on the beach, or go on a guided tour, Puerto Vallarta has something for everyone.

The visitors can indulge in the local culture and vibe with a plethora of top-rated restaurants, vibrant nightlife and art galleries. So, start planning your trip to Puerto Vallarta with Dook International today and get ready to immerse yourself in this magical destination.

Best Travel Experiences in Puerto Vallarta

Puerto Vallarta is a treasure trove of unforgettable travel experiences, from cultural tours to outdoor adventures. One of the top experiences without Puerto Vallarta Tour Packages is exploring the charming historic centre, featuring cobblestone streets and vibrant architecture. Here, visitors can immerse themselves in the local culture, visit the iconic Our Lady of Guadalupe Church and wander through bustling markets.

The Vallarta Botanical Gardens offer spectacular views and a diverse range of plant species for a taste of nature on your Puerto Vallarta Tour. Nestled in the Sierra Madre Mountains just south of the city, the gardens boast over 3,000 species of plants, from cacti and succulents to exotic orchids and towering trees.

The Marietas Islands are a true gem of Puerto Vallarta, a group of small, uninhabited islands located just off the coast of the Pacific Ocean. The crystal-clear waters surrounding the islands are teeming with marine life, and the coral reefs are a sight to behold. For adventure seekers, Puerto Vallarta Holiday Packages offer an array of activities such as snorkelling, scuba diving, kayaking, and paddleboarding.

No Puerto Vallarta Tour is complete without a visit to the world-famous Malecón, a lively boardwalk dotted with art installations, restaurants, and shops.

Top Things to Do in Puerto Vallarta

One of the top places to go is Cuale Island, located in the heart of downtown Puerto Vallarta. This island offers a peaceful escape from the bustling streets, with a lovely walking path, a traditional market, and charming cafés.

Another popular destination with our Puerto Vallarta Tour Packages is the Isla Rio Cuale, located in the middle of the Cuale River. This small island is a true oasis, with lush greenery and a hidden jungle feel. It's an excellent spot for nature lovers, birdwatchers, and photographers.

For a glimpse into Puerto Vallarta's rich past on your Puerto Vallarta Tour, visitors can head to the nearby town of San Sebastian del Oeste. This charming colonial town is home to historic architecture, artisan shops, and quaint restaurants.

With Dook's Puerto Vallarta Tour Packages, visit the Vallarta Art Walk, held every Wednesday from October to May. It is an excellent way to experience the city's thriving art scene. Visitors can explore numerous galleries featuring work from local artists and artisans.

A trip to the hidden beach of Colomitos is a must for those seeking a little more adventure on their Puerto Vallarta Tour. Located near the Marietas Islands, Colomitos is accessible by boat or via a beautiful hiking trail. The beach is known for its tranquil turquoise waters and stunning landscape and is an excellent spot for snorkelling and swimming.

Best Places to Eat & Drink in Puerto Vallarta

Puerto Vallarta is known for its vibrant and diverse culinary scene, offering a range of flavours and dining options to suit any palate. Visit El Arrayán for a taste of traditional Mexican food on your Puerto Vallarta Tour. It is a restaurant serving authentic regional dishes using locally-sourced ingredients. Their signature dish, the mole, is a must-try, made from a secret family recipe passed down for generations.

Intended for seafood lovers, visit the Mariscos Cisneros restaurant with Dook's Puerto Vallarta Tour Packages. It is a popular spot that offers some of the freshest seafood in town. With a focus on sustainable seafood practices, the restaurant offers a wide range of dishes, including ceviche, shrimp cocktails, and grilled fish.

In addition to its restaurants, Puerto Vallarta has a lively bar scene with plenty of cocktails and live music options. Head to La Palapa, a bar and restaurant located right on the beach for a laid-back beachside vibe. Here you can enjoy delicious drinks and fresh seafood while listening to the sound of the waves.

Whether you're looking for a casual taco stand or an upscale dining experience, Puerto Vallarta Holiday Packages give you plenty of options to explore and enjoy. With a wide variety of flavours and experiences, the city's dining scene is to be noticed.

What to Buy in Puerto Vallarta?

Shopping is another great experience to indulge in with our Puerto Vallarta Packages. The city's vibrant market scene offers a range of unique souvenirs and artisanal goods, including traditional Mexican handicrafts, handmade jewellery, and clothing.

The famous Olas Altas street is a must-to-have in your Puerto Vallarta Tour Packages, with its boutique shops and street vendors selling everything from handmade pottery to colourful textiles. The Mercado Municipal market is excellent for sampling local delicacies and stocking up on fresh produce, spices, and other pantry staples.

Why Travel to Puerto Vallarta?

Puerto Vallarta is a fascinating travel destination that offers a distinctive and authentic Mexican experience. The city's awe-inspiring natural scenery, rich historical and cultural heritage, and vibrant local culture make it an ideal place to explore and indulge in various activities.

Experience all of it with Puerto Vallarta Tour Packages starting from the captivating beaches and verdant jungles to the architectural wonders and bustling markets. With its diverse and dynamic culinary scene, the city is also a food lover's paradise, showcasing an array of traditional Mexican dishes and international flavours.

Puerto Vallarta is a perfect destination for a memorable and enriching travel experience.

Travel Tips for Travelers

For anyone planning a Puerto Vallarta Tour, there are a few travel tips to keep in mind. Remember to pack sunscreen, comfortable walking shoes, insect repellent and any necessary medication.

Be sure to bring cash for tipping and small purchases, and consider learning some basic Spanish phrases to enhance your travel experience. When booking accommodations, opt for a hotel or resort in the Romantic Zone or Old Town for a more authentic and immersive experience.

Book a tour with Dook International to make the most of your trip to Puerto Vallarta. Our Puerto Vallarta Tour Packages will ensure you enjoy a stress-free and exciting journey.
Explore: Mexico Tour Packages