Top Nosy Be Tour Packages
Be ready for your Nosy Be vacation by getting all arranged to fulfill your beachside fantasies. During your visit to Nosy Be, take a leisurely stroll and enjoy the spread-out ocean views and collect unusual seashells. Madirokely Beach is a popular destination for tourists as it is only 13 kilometers from the city center. View Dook Travels' Nosy Be Holiday packages to get the most out of your trip! Nosy Komba is a beautiful island in the jungle with lots of amusing Lemurs. It has amazing plants and animals. Amazing beaches and a few top-notch dining establishments.
Top things to know about Nosy Be (Madagascar)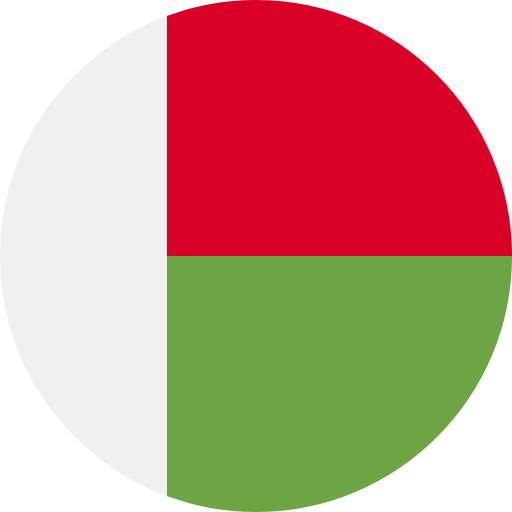 For true lovers of freedom and the outdoors, Nosy Be Tour will be an extraordinary experience! The air tents are the only ones in the entire world that can be mounted on rainforest trees or coconut palms by the seashore. Choosing a vacation to Nosy Be island means selecting a beach-oriented getaway near wildlife and the natural world. As ylang-ylang, frangipani, and vanilla, as well as chocolate, cinnamon and sugar cane, thrive on the island, it is widely renowned for its delicious blend of fragrances. On this journey, you will see breathtaking scenery, renowned beaches with white sand, a turquoise sea surrounded by palm and coconut trees, tropical flora and enormous butterflies—it truly is a paradise. In Nosy Be Tour, explore the magnificent neighboring islands with us. It includes Nosy Sakatia for superb scuba diving, Nosy Iranja's hidden treasures and Nosy Tanikely, a tiny marine reserve island with fantastic snorkeling.
Airports
Fascene Nosy Be Airport
Best time to visit
May-Oct
Top Attractions in Nosy Be
You'll have a lovely day with Discover Africa exploring the island of Nosy Be in Madagascar, which is also known as the "Big Island" in Malagasy. Off the coast of northwest Madagascar stands the island of Nosy Be. Chameleons, geckos and frogs are protected in the woodlands of Lokobe Reserve in the southeast. The little islands that encircle Nosy Be are referred to as the "great islands" by the name Nosy Be.

Small islands like Nosy Iranja around Nosy Be, cliché, as it may sound, a trip to Nosy Be would not be complete without a stop at one of the other tiny islands. At low tide, a sandbank connects the two islands that makeup Nosy Iranja. This tropical island is ideal because of its clean sea and pristine beaches. The Hell-Ville capital boasts French colonial architecture and a covered market. Numerous lemur species as well as reptiles can be found in Lemuria Land. The park's still-in-use 19th-century distillery still harvests essential oils from the local ylang-ylang tree.

The Lokobe Reserve in southeast Nosy Be has a lovely nature trail in addition to the Komba, which serves as a sanctuary for black lemurs. To witness the sunset and the rocky shoreline of Nosy Be, climb Mount Passot.

With Nosy Be Holiday Packages, you can also choose the spectacular Iranja, where two islands are joined by a magnificent, brilliant white sandbar at low tide. It feels as if you are on another planet. Alternately, we may go to Nosy Faly, the holy island. We will stay with a fishing community here on the powder-white sand beach, eat with them, and even go fishing with them in their canoes.

It is a veritable paradise with white sand, a turquoise sea ringed by palm trees, tropical flowers, and huge butterflies. Nosy Be is entirely different from the rest of Madagascar, which has practically any tourists and consequently few tourist facilities. Nosy Be offers numerous amenities. There are many supermarkets, eateries, bars, and motels in this area. On the Nosy Be tour, you can also go outside because there aren't many power outages and the internet is fast.

Just like on Ile Sainte-Marie, you may go on a whale-watching safari here! Please make sure the company you book this cruise with treats humpback whales with care. Wonderful snorkeling and diving opportunities exist amongst tropical fish and protected coral. This island is easily accessible as a day trip from Nosy Be in less than 30 minutes by boat.

May through October is the ideal season to book Nosy Be Tour Packages. It typically rains from December to March. The weather is often pleasant starting at the end of April, but there is a higher probability of rain and thunder. The same is true for early December and November as they are normally worthy months.

The west coast beaches of Nosy Be, comprised of a series of lengthy bays bordered by rocky headlands, are every inch the stereotypical representation of a tropical paradise with their palm-fringed sands and vibrant sunsets across the Mozambique Channel. Their warm, protected tidal lagoons are protected from the ocean by sizable reefs, which despite degradation, are still well worth diving or snorkeling and access is simple, thanks to the Route de l'Ouest, a paved road that runs from Andilana in the north around the island. Between the hotels and visitors, traditional village life continues, with women pulling fishing boats up to the shore and pounding rice or cooking on the porch.

Donia, a 4–7-day music and cultural festival at the end of May that honors the oneness of the peoples of the western Indian Ocean, is the largest cultural event of the year in Nosy Be. It concentrates on musical performances in various locations, such as the Hell-Ville stadium, where up to 20,000 people cram to see performers from francophone mainland Africa, Mauritius, Réunion, Rodrigues, and Comoros. Dook International offers specialized travel arrangements. Use DOOK to book your travel at a low cost.

Backpackers love Nosy Be because it has so many hostels and cool pubs to hang out at. We advise you to include Nosy Be Packages, even if you want to drive through Madagascar's northern region. In practicality, there is another aspect of Madagascar that is intriguing. In comparison to Madagascar's main island, the contrast is stark. Almost everyone speaks English and there are plenty of conveniences.
Explore More: Madagascar Tourist Attractions

Book: Madagascar Tour Packages