Top Niagara Falls Tour Packages
Niagara Falls is one of the most famous tourist destinations in the whole world. The cascading waterfalls and all its surrounding attractions are a huge draw for tourists as well as locals. There is plenty to see and do here throughout the year and it is truly a sight worth seeing at least once in your lifetime. Dook International offers a variety of Niagara Falls Packages in order to ease the stress of planning your Niagara Falls Tour in holiday season. Prebook one of our Niagara Falls Packages ahead of your trip and pay for it later on to have a grand time at the beautiful destination!

About Niagara Falls (Canada)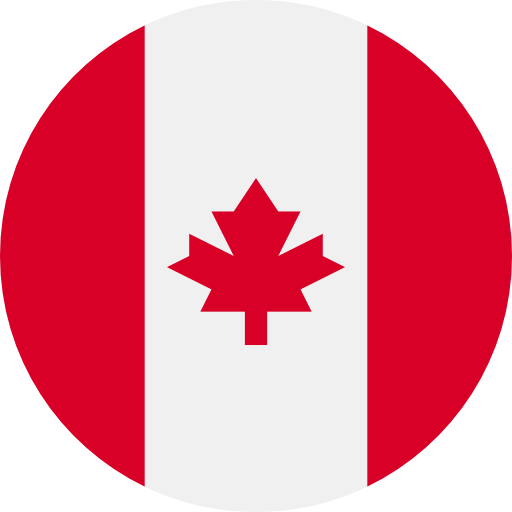 The city of Niagara Falls in Canada is an adorable, tourism-centric town and it's quite a lovely place to visit when on holidays. The Canadian portion of Niagara Falls is the largest, and it encompasses perfect "horse-shoe" shaped waterfalls. Our Niagara Falls Holiday Packages facilitate everyone to be able to see this glorious sight in person. Around 90 percent of the Niagara Falls rushes over on the side of the city, and it is one of the best locations if you want to get up close to the famous waterfall.

Airports
Dolansky Landing Strip, Hibbard's Airport, Flying F Airport, Lockport Cambria Airport, Niagara Falls International Airport, North Buffalo Suburban Airport, Smith Airport, Colonial Airport, Shear Airport, Mesmer Airport, St. Catharines/Niagara District Airport
Best time to visit
Jun-Aug
Climate Types
Humid Continental
Experiences in Niagara Falls
Contrary to popular belief, Niagara Falls is far more than just its fantastic views. It provides a unique experience depending on what time of the year you visit and it is always guaranteed to be a great stopover. When you go on your Niagara Falls Tour, you will get to see all that the area has to offer. It is a friendly little city as well, with amicable locals who are more than happy to help guide you on your journey. There are also some signature events at different times of the year, so prebook one of our Niagara Falls Tour Packages ahead of time to make sure you get to find a place there on perfect period!

Top Attractions in Niagara Falls
Without a doubt, the topmost attraction in the city of Niagara Fall is, of course, the Niagara Falls itself. This portion of the falls contains the majority of it and hence, you get the best possible view. There are multiple well-known attractions in the city, such as Skylon Tower and Niagara Skywheel, both of which give you an incredible view of the whole destination. You can also zipline across the falls, for those of you craving an adrenaline rush. Don't miss out on any of these attractions by booking one of our Niagara Falls Holiday Packages for your vacation!

Plan A Trip To Niagara Falls
Niagara Falls City and the surrounding area has a wide array of attractions and things to do. As a result, planning your Niagara Falls Tour might seem a bit daunting but Dook International has you covered by providing a variety of Niagara Falls Tour Packages that will make planning your vacation an absolute breeze! It is one of those locations that you absolutely must visit at least once in your lifetime, as it offers an experience that can be found nowhere else on Earth.

Best Travel Experiences at Niagara Falls

The best way to experience all the views that Niagara Falls offers is to take advantage of all the vantage points that the city offers. A great stop on your Niagara Falls Tour is the Skylon Tower. It is the tallest entertainment complex in the area while also providing with you a lovely view of the falls. It has both and indoor and outdoor viewing area as well as a variety of amenities. It also has two dining halls that also provide you a view of the skyline. It is a great place to take photos of your trip, so make sure you bring along your camera!

A unique sightseeing opportunity is the Niagara Skywheel. It is without a doubt one of the most exciting ways to see Niagara Falls. When you book one of our Niagara Falls Holiday Packages and visit the Skywheel, you will get the most memorable view of the Horseshoe and American Falls, the Niagara River and much more! The journey lasts between 8 and 12 minutes, and there are breath-taking overhead views for kilometres in every direction. There is no better opportunity to take amazing pictures and rapidly get the lay of the land than on an evening ride, which provides stunning views of the glittering lights of Clifton Hill and the surrounding Niagara cityscape.

If you want to soar across the sky while getting a unique view of the falls, you must certainly opt for Wildplay Zipline! Considered to be a flight without feathers, riders will glide across the falls from a high 67 metre high vantage point. You zoom across the river at speeds going up to 70 kilometres per hour, and you will be able to feel the wonderful wind and force of nature on your face. Prebook one of Dook International's Niagara Falls Packages if this sounds like something that's right up your alley!

Top Things to Do at Niagara Falls

When you are at Niagara Falls, an interesting thing to do would be to take the journey behind the falls. It is a year-round attraction, and it offers a cool view of the Falls from below and behind. You too can visit by booking one of our Niagara Falls Tour Packages, where you will take an elevator down 125 feet, where you may access two outdoor viewing decks and two portals that are situated just behind the Falls through a brief tunnel. You can witness the breath-taking spectacle of one-fifth of the world's freshwater rushing down to the basin below at Journey Behind the Falls.

If you are looking for fun on your Niagara Falls Tour, check out Clifton Street! It is truly a sight that would make anyone grin with joy. Regardless of whether you are young, or just young at heart, there is something here for everyone! It has massive arcades and huge gaming centres, some cool 4D Experiences as well as both outdoor and indoor mini gold areas. Additionally, it is home to one of the Ripley's Believe it or Not museums, which is the perfect place for someone who loves the weird and the wacky.

Niagara Falls is also a great place to visit when you are with family. It always feels like a jolly summer vacation when you can splash around in one of the indoor waterparks. Keeping you safe from the elements while also giving you a grand old time, Fellsview Indoor Waterpark and Waves Indoor Waterpark are some popular tourist destinations. They maintain a summer-time temperature all through the year and you can wander through their wave pools, water slide and other water based attraction. Regardless of when you book one of our Niagara Falls Tour Packages, you will get to have a fun, summer-like experience!

For nature lovers, there is plenty to do here as well! Bird Kingdom is the largest indoor aviary in the world, and it is a great place to visit if you're interested in birdwatching. There is also the Butterfly Conservatory that has more than 2000 fluttering butterflies that provide visitors with an absolute barrage of colours. Safari Niagara and Marineland are great visits for tourists of all ages. All of the above give you an educational experience while also being incredibly fun and entertaining, so make sure to book one of our Niagara Falls Tour Packages if you don't want to miss out on any of it!

Best Places to Eat & Drink at Niagara Falls

When you utilise one of our Niagara Falls Tour Packages, you will surely be hungry to try out the local cuisine after checking out all the attractions! Fallsview Restaurants provide the best ambiance for dining in Niagara Falls. Fallsview dining offers a wide selection of menu options for breakfast, lunch, and dinner with stunning scenic views that change from day to night and from season to season, whether you're out for a family celebration, romantic night for two, entertaining a client, or a night on the town with friends. There are many Niagara Falls attractions nearby the Fallsview eateries.

One of the more popular restaurants at Fallsview is the Revolving Dining Room in Skylon Tower. The Skylon Tower Revolving Dining Room must be seen by people who enjoy the extraordinary. Their magnificent setting 775 feet above the Falls serves up award-winning continental cuisine. The scenery, which you may enjoy at your leisure, is only rivalled by the menu, whether it's for lunch or dinner. When you eat at night, you'll experience the distinctive mood that the Falls' illumination creates. Enjoy yourself as you silently rotate 360 degrees once every hour. If you want to check out this unique experience, prebook one of our Niagara Falls Tour Packages before your holiday!

Best Shopping Places at Niagara Falls

Your Niagara Falls Tour would be incomplete without buying keepsakes and souvenirs for yourself as well as people back home. Visit the Outlet Collection in Niagara-on-the-Lake, a distinctive open-air collection of over 100+ brand name businesses, or head to the Canada One Factory Outlet on Lundy's Lane with over 20 brand name stores. There are many of retail alternatives right in the centre of the tourist area. You may buy keepsakes from your trip to Niagara Falls at several stores on Clifton Hill.

The Fallsview Casino Resort Shopping Galleria, which houses fantastic stores, fantastic restaurants, and a casino, is our top recommendation if you're seeking for opulent shopping.

Why Travel to Niagara Falls

Niagara Falls is one of those places where you must see it in person to truly understand how beautiful it is. While famous for its cascading falls, there is far more to it than meets the eye. There is something here for everyone, regardless of where your interests lie.

Best Travel Tips for Travelers

Along with a wide variety of hotels, restaurants and other amenities, there is a lot to do here. Therefore, it makes sense that planning a thorough itinerary for a vacation could be difficult. The Niagara Falls Holiday Packages from Dook International include all you require if this is your first time visiting the location. To guarantee a trouble-free vacation, book one of our Niagara Falls Packages as soon as possible!
Explore More: Attractions in Canada

Book Package: Canada Tour Package