Top Munnar Tour Packages
If you're looking for a way to enjoy the best of Kerala's weather, Munnar is one of the best places to go. The town in southwest Kerala is surrounded by lush green forests and has some of the most beautiful waterfalls in India. Dook International can help you plan the perfect trip with an itinerary that will take your breath away. We offer a variety of Munnar Tour Packages which are not only all-inclusive but also assure the unconditional comfort and safety of the travellers. Starting from mountain biking, hiking and trekking to cultural tours and honeymoon destinations, we have something for everyone.

Things to know about Munnar (India)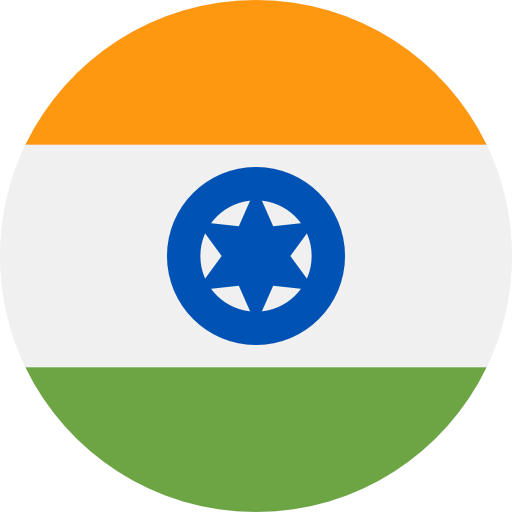 Whether you're looking to get away from the hustle and bustle of your everyday life, or just want to spend some time peacefully with your family and friends, Munnar is the perfect place to go for it.

It is a beautiful town in Idukki, Kerala that's known for being a "nature lover's paradise". In addition to being surrounded by lush forests and beautiful mountain views, the town itself is full of old buildings and narrow streets that make it feel like you are walking through a history book. In the Western Ghat it is celebrated as a resort town during the timeline of the British Raj.

The best way to enjoy this scenic place is by staying at one of the amazing hotels or resorts that you will be allotted in your Munnar Tour. Beginning from comfortable rooms with views of the mountains to luxurious villas with swimming pools and private gardens, Munnar has plenty of those solaces! Local restaurants serving authentic Indian cuisine and Western dishes along with the cafes are another form of Munnar-style difference!

Best time to visit
Jan-Dec
Climate Types
Tropical Savanna
Experiences in Munnar
The best way to experience the beauty of Munnar is by travelling through the town. The road that passes through the heart of Munnar is lined with tea estates and it is a beautiful drive. There are many tea estates in Munnar that offer various types of experiences for visitors. To calm your tea-history queries, you can visit the Tea Museum with our Munnar Packages. Some tea estates are age-old and offer tea-tasting sessions while others provide more modern experience with interactive displays about tea production and quality control. To enjoy nature, Munnar houses some of the best waterfalls in India. There are dozens of them within an hour's drive from Munnar town centre.

Top Attractions in Munnar
Travelling to Munnar is like stepping into a postcard. The misty mountains, the green tea plantations and the scenic beauty will keep you coming back for more. It is not only a great place to visit but also a great place to live. With our Munnar Holiday Packages, you will endure the comforts of the hill station and more! It offers you everything you need. Moreover, it is the perfect place for any traveller who wants to explore Kerala's backwaters. Munnar has so many attractions that are worth exploring. There are places where one can spend their time relaxing or simply unwinding from routine life. If you love nature, there are plenty of parks, waterfalls, rivers and dams available within this majestic town itself.

Munnar is an attractive corner that offers you the best of nature, culture and adventure. Whether you are a history buff or an adventurer, it is the one place that would satisfy all your cravings. It has been the home to many artists and writers who have lived here for years, bringing back their experiences with them. The beauty of this place is so immense that it can easily mesmerize anyone who visits it.

Best Travel Experiences in Munnar

Wandering Munnar is one of the best ways to experience a tropical paradise. It is a small village with a mesmerizing landscape, which includes lush green hills, tea plantations and coffee estates.

The place has an enchanting charm that will keep you hooked for days on end. The views from the top of the hills are breathtaking and leave you spellbound by their beauty. It's a perfect spot for nature lovers who want to spend some time exploring nature at its best. The town also boasts some beautiful cultural landmarks and geographical wonders.

For some calming and cultural experience, book one of our Munnar Packages and visit the Tea Museum, Kaivalyam Wellness Retreat, C.S.I Christ Church, and Mount Carmel Church, to name a few! You can also visit the Punarjani Traditional Village and enjoy a theatre and a Kathakali dance performance or enjoy a Kalaripayattu performance! Kalaripayattu is one of the traditional Kerala-style martial art-form that you can enjoy at the Kalari Kshethra, Munnar.

For some family fun, head on to some of the best viewpoints, or go on a guided forest hike or waterfall hike. You can also choose to go on a night jeep safari, go on a tea-tasting tour or taste the traditional martial arts demo!

Top Things to Do in Munnar

Munnar, the mountain town in Kerala is worth exploring. There are plenty of things to do with our Munnar Tour Packages, but if you're looking for an activity that will leave you feeling revitalized and ready to take on the world, then try hiking up one of the numerous mountains surrounding the city!

• First and foremost, on your Munnar Tour plan your stay in an Erumadam or tree house!
• Visit the highest point in Munnar, Top Station. You can also go for trekking and camping at Echo Point.
• Munnar is home to some exotic flora and fauna. You can witness those living wonders at Eravikulam National Park famous for the Nilgiri Tahr. Some other options that you can consider at your convenience are Chinnar Wildlife Sanctuary, Salim Ali Bird Sanctuary or Thekkady Bird Sanctuary. You can see the Malabar grey hornbill, Nilgiri wood pigeon, Sri Lanka frogmouth and the great Indian hornbill!
• If you want to explore on your own, go mountain biking! The areas where you can choose to mountain bike are Marayoor, Vandanmedu, Kundala, Suryanelli and Anamudi Shola.
• Enjoy a boat ride or a Shikara ride at Kundala Lake. It is Asia's first arch dam. If you are lucky, you can spot the famous Neelakurinji flowers in the nearby valleys. It blossoms once in twelve years. If you want some more fun, take part in the watersports at Mattupetty Dam or ride an elephant in the Carmelagiri Elephant Park.

Best Shopping Places in Munnar

If you're looking for the perfect souvenir for your friends and relatives, you can't go wrong with Munnar. Spices, Tea, Local Chocolates and Aromatic Oils are the best picks that you can consider taking back home.

Munnar Market, Johnson's Wood Craft, Krishna's Shopping Mall, and Munnar Inn Spices Shopping Mall, to name a few, are some of the best places to shop on your Munnar Tour! Some other options that travel enthusiasts prefer are Kanan Devan Hills Plantations, Abbas & Co. Tea Merchants, Mattupetty Dam Market, Deeja Gift House and Neelakurinji Chocolate Hub & Saree Centre.

What to Eat and Drink in Munnar

It's no secret that Munnar is full of beautiful scenery and friendly people, but it also has some of the best food and drink in India. If you're planning a trip to Munnar, you'll want to make sure you're eating and drinking right. Here are some tips:

Appam with Stew, Puttu & Kadala Curry, Idiyappam, Nadan Kozhi Varuthathu (spicy chicken fry), and Kerala Prawn Curry are some of the best dishes you can try in Munnar. Apart from that you can also devour are Malabar Parotta, Ari Pathri, and Kerala-style Fish.

If you are looking for some of the tourist-favourite restaurants, here are our best bets: Copper Castle, SN Restaurant, Sree Mahaveer Bhojanalaya, Taste the Brews, Saravana Bhavan, Eastend, DTPC Food Court and Ali Baba & 41 Dishes.

Top Reasons to Visit Munnar

If you've never been to Munnar, chances are you've at least heard about this place. It's been on every tourist's lips since they laid eyes on the beautiful landscape. It's no wonder, Munnar is one of the most visited destinations in India. Here are a few of the reasons justifying the same:

• It's a great place to enjoy a serene vacation, away from the crowds of other popular tourist destinations! It's an easy spot to get to, with many flights and buses going there every day.
• There are myriad things to do in Munnar, from hiking to swimming in waterfalls and so on. You can devour as much time as you like scouring! Munnar specializes in authentic Indian cuisine that will leave your mouth watering as soon as the local restaurants bring it out onto your plate!

Travelling Tips for Travellers

If you're planning your Munnar Tour, there are a few things you should know before you go:

• The best time to visit Munnar is in December through January when the weather is cooler and more pleasant than in other seasons such as June through September when temperatures can reach 40 degrees Celsius or more during the day!
• When travelling to Munnar, it is important that you take some precautions. The climate and terrain of the region can be harsh, so it is recommended that you bring adequate clothing and footwear. It is also important to carry plenty of water with you in case of an emergency.
• Pack light! Bring only what you need for your trip, and leave the rest at your home.
• If you plan on hiking or exploring during your trip, make sure to wear comfortable shoes.

You're going to love Munnar! It's a fascinating habitat, and you'll want to take the windfall of the opportunity to see it in all its glory. With Dook International, you'll be able to visit this amazing place with ease and comfort. We've got all the best deals on flights, hotels, airport transfers and more. With our Munnar Holiday Packages, you can devour as much time as possible enjoying the sights.
Explore More: Indian Tour Packages