Top Montevideo Tour Packages
Montevideo is the capital city of Uruguay. It has a great location and easy to get around. Thriving around Plaza de la Independencia, the erstwhile Spanish citadel, the city is full of historic treasures. Dook Travels' Montevideo Tour Packages are the best way to explore the port city, as we take you to its most exciting places and also give you a chance to interact with locals. Our Montevideo Tour will let you enjoy adventurous activities such as rock climbing and surfing lessons other than sightseeing.

Things to know about Montevideo (Uruguay)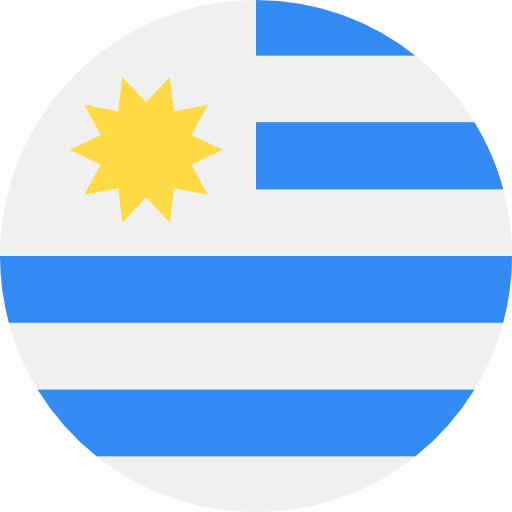 Montevideo is a beautiful city with a rich history and an interesting culture. The city's architecture is a mix of European and Latin American styles, giving it a unique flavor that makes it feel like you're getting the best of both worlds.

The people are friendly and welcoming, as well as passionate about their city. They love to share their culture with visitors. They will happily show you around or give you recommendations on where to go. The city has many things to see and do, so there's no way you'll run out of things to explore. It will be easier with our guide to experience everything on your Montevideo Tour.

The city itself is located on a peninsula that juts out into the Rio de la Plata with lots of commerce as well as great beaches. There are also plenty of museums to explore while you're there. As far as shopping goes, there are many options for souvenirs or other gifts for friends back home, from jewelry to leather goods to local crafts like pottery and wood carvings. One thing that sets Montevideo apart from other cities is its street art scene!

Airports
Carrasco International Airport, Angel S Adami, Melilla
Experiences in Montevideo
Montevideo is a city of dissimilarities. It's got the old and the new, the rich and the poor, the old-school and the cutting-edge. You can go to a museum and see an amazing piece of art from hundreds of years ago, or you can get yourself into a fun-heated debate about what's going on in modern politics with some locals at a bar. Maybe, you'll just want to take in all of Montevideo's natural beauty, its lush parks, clear blue skies and sandy beaches. Whatever it is you're looking for when you come to Montevideo, you will find it here with our Montevideo Holiday Packages!

Top Attractions in Montevideo
The small city of Montevideo has a lot to offer. Its home to the first FIFA World Cup and the first theater in South America. So, if you're into sports and culture, this is your spot. It also has one of the largest art museums, as well as one of the oldest opera houses in South America. If that's not enough culture for you, there are also some fantastic beaches that you can visit with our Montevideo Packages! Those who want some excitement with their relaxation can try renting a jet ski or paddleboard and zip around with friends! There are also kayaks available if you'd like to get closer to nature while exploring the waters of this beautiful area.

Plan A Trip To Montevideo
Montevideo is a city rich in everything, from architecture to the people. The city has experienced considerable changes over the years with many things to see and do.

Best Travel Experiences in Montevideo

Montevideo can offer you a bucket full of experiences. Inaugurated in 1856, the Teatro Solis is one of the oldest theaters in the city. It is a perfect place to visit on your Montevideo Tour to get an insight into the city's cultural history. The three buildings of Museo Historico Nacional will narrate the glorious tales of Montevideo's past through its numerous artifacts. In Montevideo, you will get to learn that tango is not only confined to Argentina. You can attend a milonga and learn to tango with our Montevideo Holiday Packages.

Do you know why we say the best time to visit Montevideo is between January to March? Well, it's time for a celebration! Enjoy the Montevideo Carnival with our Montevideo Packages. It is said to be the world's longest carnival celebration. Attending the Desfile Inaugural, Desfile de las Llamadas and Candombe show is a must! Attend the Carnival Tablados, to have the best night time experience in Montevideo. In case you missed out on the celebration, there is the colorful Museo Del Carnaval! The centuries-old traditional celebration features a lot of masks, costumes and photo documenting!

Top Things to do in Montevideo

Here is the list of things you can enjoy on your Montevideo Tour:

• Visit the city square, Plaza Independencia! Located in the heart of the city, you will see a lot of attractions including the Artigas Mausoleum, Palacio Estevéz, Palacio Salvo and Puerta de la Ciudadela.

• A tour to Palacio Salvo is a must with our Montevideo Tour Packages. The 100-meter-tall building with 27 floors was once the tallest in South America. Inaugurated in 1927, the architecture is a fusion of Renaissance, Art Deco and Gothic styles.

• Near Puerta de la Ciudadela is the quaint town of Ciudad Vieja! The town's beauty is reflected in the walls of the old buildings in-between the modern edifices, the mini-boutiques and local coffee shops. A great place to go for a relaxed walking trip while clicking some photos along the way.

• Take a walk alongside Montevideo Bay! Montevideo's waterfront, Rambla, stretches over 22 km. You can also rent a bike and explore it on your own. Along the coastline, you will find some of Montevideo's best beaches! You can spend some relaxing time sunbathing or dancing with the waves at Playa de Los Pocitos and Playa Ramírez.

• Amaze yourself on your Montevideo Tour by visiting the Castillo Pittamiglio! Home to the great alchemist Humberto Pittamiglio, it is a puzzle in itself!

• Sports fans can find out some time and enjoy soccer game at Estadio Centenario with the locals. It will be worth it! Witnessing Superclasico – Nacional vs. Peñarol is said to be one of the best things to do in Montevideo.

• If you want a trip close to nature, our Montevideo Packages will take you to Jardin Botanico. It is the city's botanical garden and is located in Prado.

Where and what to buy in Montevideo?

On your Montevideo Tour, you'll find a lot of places to show your bargaining skills, but the one-stop shopping destination is Feria de Tristan Narvaja. The market is open every Sunday and it is the largest open-air market in Uruguay. You will find everything from second-hand clothes, old books, artisan jewelry to fresh fruits and vegetables.

What to Eat and Drink in Montevideo?

The first thing to do when in Montevideo is to go on a wine-tasting tour and taste some of Uruguay's best wines. Drink the famous 'mate' with a bombilla on your Montevideo Tour! For die-hard non-vegetarian travelers, the best stop for some gastronomical delight is Mercado Del Puerto. Some traditional culinary delights to try are Revuelto Gramajo, Chivito, Tortas Fritas and Pasta Con Salsa Caruso, just to name a few!

Reasons to visit Montevideo

The reasons to visit Montevideo are endless! It has a rich history and has been around for over 200 years, yet it is also a modern city that offers visitors all the amenities they need. It is home to some of the most beautiful architecture in the world. Moreover, Montevideo is also known for its nightlife! You'll get to experience a carnival unlike any other with our Montevideo Packages.

Traveling Tips for Travelers

• Do not forget your passport! Get vaccinated and make sure your health is fine!

• Carry sunscreen, you will need it on your trip to the beaches.

When you travel with Dook, you'll be treated like a VIP. We have been making luxury travel accessible for decades and we're not going to stop. Our aim is to make sure that every traveler has the opportunity to experience the world's most beautiful destinations, no matter what their budget is. We know that when you travel, it's not just about seeing the sights, it's about feeling like you've reached someplace special. We're committed to providing our customers with an unparalleled level of service and attention so that your Montevideo Tour will be memorable in several ways. We want you to come back again. We'll make sure that each time is better than the previous!