Top Mexico City Tour Packages
Mexico City is the vibrant and dynamic capital of Mexico. This bustling metropolis is a fascinating blend of old and new, where ancient history meets modernism in a way that's uniquely Mexican. From the colorful and chaotic street markets to the sleek skyscrapers that dot the skyline, this city never fails to capture the imagination of the visitors. Mexico City is a destination that will leave you mesmerized and wanting more! If you would like to visit, Dook International offers a variety of Mexico City Tour Packages to make sure you get the most out of your trip!

Things to know about Mexico City (Mexico)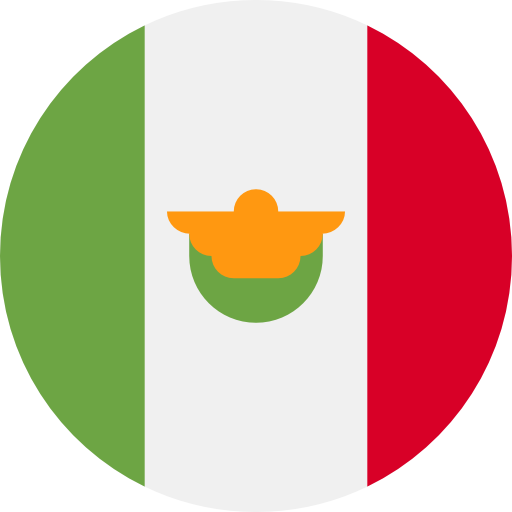 Mexico City has a rich and captivating history that has shaped the city into the vibrant cultural hub it is today. Founded by the Aztecs in the 14th century, the city was later conquered by the Spanish in the 16th century, who built magnificent colonial architecture that still stands today. Mexico City played a pivotal role in the Mexican War of Independence and in the 20th century, it became a center for art and culture, producing world-renowned artists like Frida Kahlo and Diego Rivera. With such a rich past, any Mexico City Tour is a treasure trove of fascinating stories and sights to discover.

Airports
Benito Juarez International Airport, Atizapan-Jimenez Cantu Airport
Experiences in Mexico City
Our Mexico City Holiday Packages are your best option if you want the most authentic know-how possible. Experience the enchanting mix of past and present in Mexico City. Immerse yourself in the local culture by exploring the bustling markets and sampling the world-renowned cuisine, from street food to fine dining. Visit iconic landmarks such as the ancient ruins of Templo Mayor and the magnificent Palacio de Bellas Artes. Stroll through the picturesque neighborhoods of Coyoacán and Roma, home to charming boutiques and colorful street art.

Top Attractions in Mexico City
Mexico City is a dynamic and eclectic city, offering an array of captivating attractions for visitors to explore. Among the top sights are the iconic Zócalo, the heart of the city and home to the magnificent Metropolitan Cathedral and National Palace. For history and culture enthusiasts, the ancient ruins of Templo Mayor and the exceptional National Museum of Anthropology are a must-visit. Art lovers will be amazed by the stunning Palacio de Bellas Artes and the fascinating Frida Kahlo Museum, while the picturesque neighborhoods of Coyoacán and Roma boast charming streets, cafes, and artisanal shops. If you don't want to miss out on any of these amazing attractions, pre-book one of Dook's Mexico City Packages for this holiday season!

Plan A Trip To Mexico City
Planning a trip to Mexico City can be overwhelming, but with the help of Dook International's Mexico City Tour Packages, you can rest assured that every detail of your trip will be taken care of. Our Mexico City Packages will help you create a tailored itinerary that matches your interests and preferences, whether you're looking to explore the city's rich history, savor its delicious cuisine, or discover its vibrant arts and culture scene. Ensure that your Mexico City Tour is an unforgettable one by visiting all its top destinations!

Best Travel Experiences in Mexico City

Mexico City is a destination that offers a wide range of unique travel experiences. One of the top stops on any Mexico City Tour is the Historic Center. The Historic Center of Mexico City is a UNESCO World Heritage Site and the heart of the city. It is a bustling area filled with historic architecture, including the magnificent Metropolitan Cathedral and the National Palace. The visitors can also discover the ancient ruins of Templo Mayor, once the spiritual center of the Aztec empire. Strolling through the neighborhood is a great way to get a feel for the city's culture and history.

Mexico City is a hub for art and culture, with a thriving contemporary art scene that's not to be missed. Visit the Palacio de Bellas Artes, a stunning building that houses exhibitions, concerts, and theatrical performances. The Museo Nacional de Arte is another must-visit, with a vast collection of Mexican art from the colonial period to the present day. The neighborhood of Coyoacán is also a great place to explore, with its bohemian vibe, colorful street art, and charming artisanal shops. Patrons of the arts, or even casual enjoyers, must certainly book one of our Mexico City Holiday Packages to get the experience of a lifetime!

For those who have booked one of our Mexico City Packages and are looking for a fun, exciting time, Mexico City is known for its legendary nightlife, from trendy bars to traditional cantinas. Start with a mezcal tasting at La Clandestina, a cozy bar in the trendy neighborhood of Roma. Thereafter head to a dance club like La Santanera, which offers a mix of electronic and Latin music.

Top Things to Do in Mexico City

There is no dearth of things to do when you're on your Mexico Tour. The Secretaría de Educación Pública (SEP) is a landmark building in Mexico City that is worth visiting for its impressive architecture and history. Located in the city's historic center, the building was constructed in the early 20th century and served as the headquarters of the Mexican Ministry of Education. The building's façade features beautiful murals by some of Mexico's most famous artists, including Diego Rivera, José Clemente Orozco, and David Alfaro Siqueiros, making it an important cultural site. Today, the building is still used by the SEP and houses a museum that tells the story of Mexican education, from pre-Hispanic times to the present day. Visitors can explore exhibits on topics such as indigenous education, colonial education, and the role of education in modern Mexico. The museum also hosts temporary exhibitions on a variety of educational and cultural themes. A visit to the SEP is a great way to learn more about Mexican history and culture.

The Torre Latino Americana is an iconic skyscraper in Mexico City that offers stunning views of the city from its observation deck. At 182 meters tall, the tower was the tallest building in Latin America when it was completed in 1956. Visitors can take an elevator to the observation deck on the 44th floor, where they will be treated to panoramic views of the city and its surroundings. The Torre Latino Americana is a must-to-visit attraction for anyone who has opted for one of our Mexico City Holiday Packages looking to experience the city from above.

The Museo Nacional de Antropología (National Museum of Anthropology) is one of Mexico City's most important cultural institutions. The museum is dedicated to the study and preservation of Mexico's rich cultural heritage, with an emphasis on the pre-Columbian civilizations that flourished in the region. The museum's collection includes an incredible array of artifacts, including the famous Aztec Calendar Stone and the giant stone heads of the Olmec civilization. Visitors can explore the museum's many exhibits, which cover topics such as indigenous cultures, Mesoamerican architecture, and ancient art. A visit to the Museo Nacional de Antropología is a must for anyone interested in Mexico's fascinating history and culture. This is a great option for history lovers who are on a Mexico City Tour.

The Museo Frida Kahlo, also known as the Casa Azul, is a museum in Mexico City that celebrates the life and work of one of the country's most famous artists. The museum is located in the house where Frida Kahlo was born and lived most of her life, and features a collection of her paintings, drawings, and personal belongings. Visitors can explore the vibrant blue house, which is decorated with traditional Mexican folk art and filled with personal mementos that provide insight into Kahlo's life and work. A visit to the Museo Frida Kahlo is a must for any art lover or fan of this iconic artist.

What to Eat & Drink in Mexico City?

Mexico City is a culinary paradise, with a wealth of delicious and diverse foods to try. Tacos al pastor, made with marinated pork and served with pineapple and onions, are a classic street food that is not to be missed. Chilaquiles, a breakfast dish made with tortilla chips, salsa, and eggs, is another popular dish that can be found throughout the city. To wash it all down, the visitors can try a refreshing glass of horchata, a sweet and creamy rice milk drink, or a glass of mezcal, a smoky and complex spirit made from the agave plant. With so many delicious options to choose from, visitors using one of our Mexico City Packages are sure to have a culinary adventure.

What to Buy in Mexico City?

Mexico City is a shopper's paradise, and no Mexico City Tour is complete without taking home some great souvenirs. One of the most popular items to buy is traditional Mexican pottery, which can be found in a variety of styles and colors. Hand-woven textiles, including blankets, rugs, and clothing, are also popular purchases. Visitors can also browse the many markets and boutiques for beautiful silver jewelry, colorful embroidered clothing, and intricate wooden carvings. For a truly authentic souvenir, the visitors can pick up a bottle of tequila or mezcal, both of which are made in Mexico and come in a variety of flavors and styles.

Why Travel to Mexico City?

Mexico City is an extraordinary and remarkable travel destination. The city is a true amalgamation, with a rich cultural heritage that is reflected in everything from its savory street food to its breathtaking architecture. Visitors can explore the city's ancient ruins and pre-Columbian art, as well as its dynamic contemporary art scene and thrilling nightlife. From vibrant markets and traditional neighborhoods to avant-garde art galleries and trendy cafes, Mexico City is a place that offers something for every type of traveler. With its hospitable and inviting people, lively energy, and incomparable charm, our Mexico City Tour Packages offer a number of options for people looking to check it out!

Travel Tips for Travelers

Stay hydrated, use registered taxi services or ride-sharing apps, learn basic Spanish phrases, explore the city on foot, and keep an eye on your belongings to avoid pickpockets. With these tips in mind, travelers to Mexico City can have a safe and enjoyable experience.

If you are visiting Mexico City for the first time, Dook International has you covered with all our Mexico City Packages that will certainly take care of all bases!
Explore: Mexico Tour Packages