Top Manila Tour Packages
Manila, the capital city of the Philippines, is a true hidden gem of tourism in Asia. Despite its rocky history, it has now established itself as one of Asia's megacities and there is no dearth of things to do and sights to see here. Manila is not just a great place for ordinary sight-seeing, it also has a vibrant creative culture that can be found when you put in some effort. To help you discover all of the city on your Manila Tour, Dook International offers a variety of Manila Tour Packages that will make exploring the city as easy as can be. Prebook one of our Manila Holiday Packages prior to your holiday and pay for it after to have the smoothest journey possible!

Things to know about Manila (Philippines)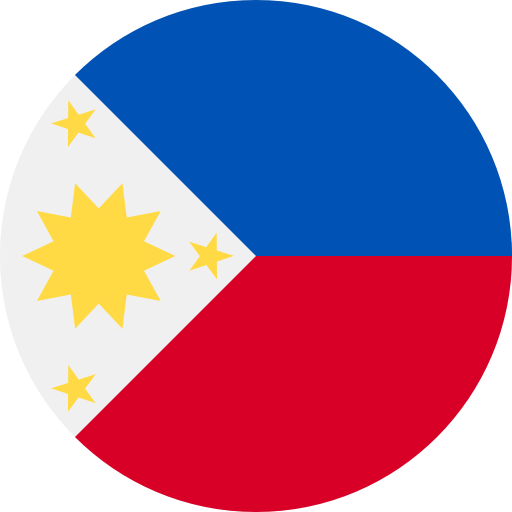 Manila is known as the 'Pearl of the Orient', a very apt moniker for the beautiful city. When you book one of our Manila Packages, you will get to unwrap the concrete exterior to find a beautiful, lively city with a wonderful urban culture. The city has experienced several disasters, both human made and natural, and yet, it continues to thrive. It has the chaotic energy of any huge metropolis and its energy is truly infectious.

Airports
Ninoy Aquino Manila International Airport
Experiences in Manila
The best way to experience Manila is through one of Dook International's Manila Holiday Packages as it takes the stress out of your holiday planning. It is a huge, populous city and a great starting point to explore the Philippines. It is a city of many surprises and plenty of incredible things to try. It is also an absolute haven for foodies and Filipino food has influences for all over the world, one of them being a strong Spanish influence, giving you an interesting fusion of flavours. The city also has a history that goes back for centuries and it remains well intact for you to explore even today!

Top Attractions in Manila
Manila is known for some of its well-preserved monuments. A lot of them are in the Hispanic style due to the country's history with colonialisation. Some of them include Fort Santiago, Manila Cathedral, and the San Agustin Church. If you are a history buff or love old styles of architecture, don't forget to book one of our Manila Tour Packages to check out these views in real life. Other than these popular sites, you can go to the museum or drive by Binondo for a foodie adventure.

If it is your first time visiting Manila, it might seem a bit daunting to tackle your Manila Tour due to the crowds and number of activities. Do not fret, Dook International has you covered- you can prebook one of our Manila Packages before your holiday and this will aid you throughout your journey! Manila has a lot to do, so buckle up and get ready for your unique vacation!

Best Travel Experiences in Manila

A travel experience that you can find in Manila that is entirely unique to the city is their fascinating modes of transport. In particular, you may want to experience riding a Jeepney or a Tricycle on your Manila Tour. Jeepneys were initially made out of the Jeeps left behind by the US Military after the Second World War but now they are known for their colourful ornaments that exemplify Filipino pop culture and art. Tricycles are essentially an imported motorcycle with a sidecar attached. These public utility vehicles can be rented out like a taxi, or some of them even follow a specific route. Surprisingly, they can accommodate up to 6 passengers at a time!

If you are a patron of the arts and have opted for one of Dook's Manila Holiday Packages, you can swing by the Cubao Expo. It houses several art institutions, galleries, second-hand stores, and plenty of other handicraft stores. It has long been a cultural landmark where you can find all sorts of knick-knacks such as vintage comics and other unique pieces of art. The whole area looks colourful and beautiful, and you can tell all the artisans put their heart and soul into the stores.

When you have a hankering for some history and culture, you can go to the heart of Manila, where you will find Rizal Park. It is a park of utmost historical significance and was built as an homage to Jose Rizal, a national hero of the Philippines. The park has monuments, gardens, stadiums, observatories, playgrounds, and several beautifully designed fountains. The park is split into three main areas, and if you want to thoroughly explore the whole park yourself, book one of our Manila Tour Packages so you can see all that the park offers.

Top Things to Do in Manila

The main point of attraction in Manila is all the well-preserved historical monuments that it houses. If you don't want to miss out on any of the sights available, prebook any of Dook International's Manila Packages to give yourself a comprehensive overview of Manila.

One of the most important attractions there is Fort Santiago, and it will certainly be a memorable stop on your Manila Tour. It is built as an entrance to the Pasig River, and it is a maze of lovely, perfectly maintained gardens, plazas and fountains that all lead up to an arch and a lily pond. The Fort also has a shrine for Jose Rizal, that contains an elaborate display of Rizal memorabilia as well as a recreation of cell and trial in the courtroom. It also has the dungeon cell blocks intact, including the one where Rizal spent his last night.

You can also check out the stunning San Agustin Church when you've used one of our Manila Holiday Packages. Interestingly, it was the only building left standing after that region was destroyed during the Second World War. It is the oldest church in the Philippines and the style of the building certainly reflects that. The huge exterior houses and ornate interior that is completely filled to the brim with items of historical and cultural importance. It also houses a garden with tropical plants outside near the back. The church is still active and is in demand for weddings and other ceremonies. Kindly note that the church is closed to tourists during Mass, but you may still be able to witness it.

A cool spot to check out on your Manila Tour would be the Metropolitan Museum of Manila. Colloquially called the Met of the Philippines, it is a world class gallery that shows the way that Filipino art has evolved from the 20th century all the way to present day. Almost every great Filipino painter from the recent century has been represented and it has an unmatched collection of contemporary and experimental art. You can also find precolonial gold ornaments and pottery, but this may be closed from time to time. The ground floor has rotating exhibits, that change every now and then but there is a permanent collection on the second floor.

If you're on holiday by using one of our Manila Tour Packages and you love to party, Manila has a great nightlife scene! The locals absolutely love a good party, and their culture places a lot of importance on singing and dancing, so you will be sure to have an exciting time when going around Manila's nightspots. There are all kinds of bars and restaurants in Makati and Quezon City, and you will find something you will enjoy, regardless of whether you are looking for something more chill or a raging party.

Best Places to Eat & Drink in Manila

Manila is known all over the world for its vibrant food culture. When in Manila, make sure to go one a food tour at Binondo. It is a historic site, having been founded in 1594 and it is also considered to be the world's first version of a Chinatown. There are plenty of lovely hole-in-the-wall restaurants, sit down restaurants, traditional bakeries, and a ton of street food shops. You can try out dumplings, lumpia, fried siopao or even check out a Chinese deli! If this sounds like something you'd be interested in, book one of Dook's Manila Holiday Packages and go there yourself!

Best Shopping Places in Manila

You can shop till you drop on your Manila Tour, as the place has a wide range of places to get some shopping done. Whether you are looking to buy souvenirs for your family and friends back home, or you just want to treat yourself, Manila has everything you could possibly want. You can head to Divisoria, a mall in the city that is renowned for its low price stories and all the facilities it offers. If a mall is not to your taste, you can go to Baclaran, where there is a huge market with a lot of affordable products.

Why Travel to Manila?

Manila is a contemporary blend of modernity and tradition. The city is brimming with culture and an energy that cannot be found in another city in the Philippines. Using one of our Manila Packages gives you the opportunity to visit one of the most unique cities in the continent, while also providing a great jumping off point if you want to see nearby areas. It offers so many things from a tourist perspective including sightseeing, food tours, museum hopping and allows you to immerse yourself in the heritage buried deep in the city. It is fast becoming one of Asia's coolest cities, so jump on the trend before everyone else by prebooking any of Dook's Manila Tour Packages!

Best Travel Tips for Travelers

Manila boasts a wide array of things to do and it is truly a fun loving city that has earned its spot on the map. It is a happening city and has everything from craft beer, street food, speakeasy bars, live music and an incredible contemporary art scene. One thing to keep in mind while visiting is that the roads are often choked with traffic, so travel times need to be planned well in advance if you want to get the most out of your day. If planning all this seems scary, Dook International has many Manila Tour Packages that will make your entire Manila Tour completely hitch-free!
Explore More: Attractions in Philippines

Book Package: Philippines Tour Package