Top Mahe Tour Packages
Around 90 percent of the Seychelles' population lives on Mahé, the largest and most populated island in the nation. It has its busiest airport located in Victoria, the nation's capital, as well. The island bears the name of the Mauritius governor from the 18th century. The main starting point for Seychelles Island hopping is Mahé. Mahe is known for its pristine beaches and wonderful views. Dook International offers a variety of Mahe Tour Packages that you can prebook before your trip and pay after, giving you a hassle-free vacation this holiday season!
Things to know about Mahe (Seychelles)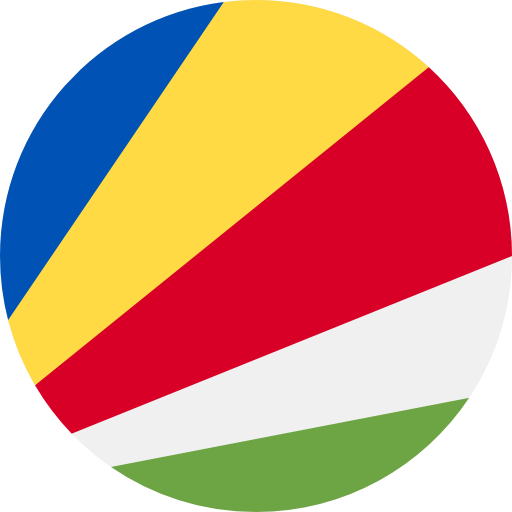 All tourists to the Seychelles will start their voyage on Mahé, the largest and most diversified island in the archipelago, regardless of their eventual destination. The island boasts a lot of natural beauty, and many people are drawn in by the alluring images of sandy, palm-lined beaches beneath a brilliant blue sky. Mahé is presently a major tourist destination and the Seychelles' economic and cultural hub, thanks to the opening of its international airport in 1972 and the country's separation from Great Britain. Jumpstart your Mahe Tour to start experiencing all of Seychelles.
Airports
Seychelles International Airport
Best time to visit
Apr-May, Oct-Nov
Experiences in Mahe
Mahé is charming and gives you a close-up view of how things grow naturally. Drive on winding roads through the highlands or down the coast, taking in snap after photo of colourful, wooden Creole homes, boutiques, remote bays, and lush nature at their centre. Imposing peaks and cloudy woods with a variety of flora and animals can be found in the island's centre. It provides a lovely backdrop for the many hiking trails that run through it. The island's natural beauty is characterised by its abundance in freshwater springs, tropical palm trees and other flora that include mango, papaya, banana, tea and other fruits and vegetables. View the complete beauty of Mahe using one of our Mahe Tour Packages!
Top Attractions in Mahe
Beau Vallon, located in the northwest of the island, is the most well-known beach. The island's tourist hub is located here, and it is almost as busy as the capital. The Sainte Anne Marine National Park is located 5 kilometres (3 miles) northeast of Mahé. This 1973-founded park is made up of six little islands and a lagoon nearby. The park has the many islands like Cerf Island, Ile Cachée, Moyenne Island, Round Island, Long Island and Sainte Anne Island, which is the largest of the group. Instead, the south of the island has a considerably more tranquil and reflective atmosphere, making it the best place to look for peace and quiet. Make sure you visit all of these and more when you book one of Dook's Mahe Tour Packages!
This expansive bay is home to a wide variety of lodging options, eateries, retail establishments and diving schools. There are numerous fish and other sea creatures in the waters nearby and this area serves as an essential sanctuary for them. Motorized water sports and the collection of fish and shellfish are severely restricted; instead, ecotourism is promoted here. The Sainte Anne Channel, which connects Sainte Anne Island and Moyenne Island provides superb snorkelling conditions with a wide diversity of flora and fauna to be observed, where many opt for various excursions owing to this. Make planning your trip easier by using one of our Mahe Packages!

Best Travel Experiences in Mahe

The tourism hub of the island, Beau Vallon Bay, is located on its western edge. This beach is absolutely gorgeous and stretches for several kilometres. As a result, there are many hotels and other types of accommodations located here along with dining establishments, retail establishments, and many more. In addition, a variety of excursions and water sport facilities, including some top-notch diving schools, are available. Your Mahe Tour will surely be jam packed with activities, so don't forget to use one of our Mahe Tour Packages to avoid any confusion and stress.

A tour of Mahé's northern tip from Beau Vallon around the top of the island is one of the highlights. The nicest part of the tour is the amazing vistas of the deep blue lake and lush, uninhabited islands visible throughout the journey, which gives you a wonderfully vivid feeling of the island's diversity of nature. A winding coastal road climbs to the island's northern tip north of Mare Anglaise at the base of the "thumb," passing through numerous little caves and steep uphill turns. The road then heads back eastward. Explore this route with one of our Mahe Packages!

The Seychelles Ministry of Culture and Information is located in the historic colonial structure La Bastille, which is accessible to the public as a national monument, situated in north of the city centre of Victoria. The settlement of Glacis is located at this route's western end, which winds through tropical vegetation above the shore. In the 1950s, several European homes were built in this lovely location, allowing European settlers to realise their ambition of owning property in the Seychelles. Aside from that, this shore is home to some opulent villas and stunning resorts, many of which promise a vacation that will never be forgotten. Use one of our Mahe Holiday Packages to try out this unforgettable vacation!

Top Things to Do in Mahe

It is also worth taking a little detour to visit Kreol Fleurage, the only fragrance manufacturer still in operation in the Indian Ocean. It is possible to take a guided tour of the garden, which is where the traditional flower ingredients for perfumes like lemongrass, patchouli, and ylang-ylang are produced, and those who are interested will be joyfully shown how many of the fragrances are made.

The island's industrial section, which includes a brewery and a few brick industries, may be found if you follow the coastline road south from Victoria. You could notice some lagoons in the water to the east, which were actually made intentionally in the 1990s by submerging artificial islands. Some of this area, which are shielded from the ocean by the chain of small islands, appears to be practically dry as the tide recedes. The mangroves that were introduced to this area are now recognised as a fish breeding and protection zone. Nature lovers be sure to use one of our Mahe Packages if you want to witness the beauty of the region!

Driving from Eden Island to the panoramic viewpoint, La Misere takes just ten minutes. The other islands off the coast of Mahé, as well as Eden Island itself, are beautifully visible from this magnificent vantage point. You'll have a particularly good view of the Sainte Anne Marine Park from here.

The Sans Souci Road, which connects Victoria to the western shore of the island, is definitely worth the drive. This spectacular stretch of the island, which also passes by several famous sites, ensures that your Mahe tour will be filled with highlights.

A full day is typically adequate for people who want to explore Mahé's southern region. Take the four-lane east coast highway and head south through the airport until you reach the island's southern region. Before reaching the seaside and Anse aux Pins, a 5 km (3 mile) bay after which the local community is called, the shoreline here is a little monotonous at first. The coral reef and shallow, sloping beaches that run the length of this coastline are its defining features. At low tide, you can go for a stroll, swimming is only really feasible at high tide. Relax and enjoy yourself in Mahe with Dook's Mahe Tour Packages that takes care of the hard part for you!

What to Buy in Mahe?

On Wednesdays, in addition to visiting the beach itself, you shouldn't miss the Bazar Labrine in Beau Vallon, which opens at sundown. Local products, food, and souvenirs are sold here by Seychelles residents, who occasionally play live music to accompany the event.

Top Travel Tips for Travelers

There are also lots of nearby restaurants and hotels. If you're visiting Mahe for the first time and aren't sure where to stay or where the best deals are, save yourself the trouble and purchase one of our exclusive Mahe Holiday Packages, which will take care of everything for you affordably.
Explore More: Attractions in Seychelles

Book Package: Seychelles Tour Package