Top Kazan Tour Packages
Kazan is a beautiful city with a rich history, and it's one that you'll want to explore. If you're looking for a trip that will be unforgettable and leave you with memories you'll cherish for years, look no further than Dook's Top Kazan Tour Packages. With our tours, you can get the best of Kazan whether you're visiting on business or pleasure. Whether you're interested in learning about Russia's history, admiring its architecture, or just taking in the sights and sounds of the city, we can help you do it all. Dook's Kazan Packages include everything from transportation to accommodations to tickets for sightseeing.

Things to know about Kazan (Russia)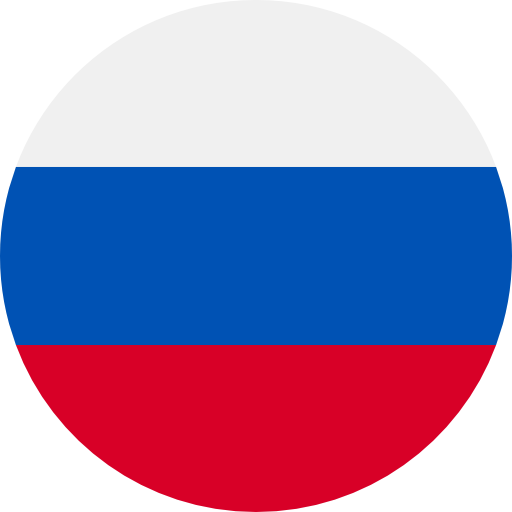 Kazan is the capital city of the Republic of Tatarstan. The area was first settled in the late 13th century by the Mongols (Tatars) of the Golden Horde. Kazan is also known as "the Pearl of the Volga" because it sits on a river that flows into the Caspian Sea. Kazan's famous architecture has been designated as a UNESCO World Heritage Site. Its historic buildings and monuments, including mosques, palaces, fortresses and bridges are considered to be of outstanding cultural significance.

The city is also known for its food, which includes fresh fruits and vegetables from local farms as well as delicious desserts and pies from its many bakeries, restaurants and cafes. There are also many delicious beverages to choose from Dook Travels' specially designed Kazan Holiday Packages!

Airports
Kazan International Airport, Borisoglebskoye Airport
Experiences in Kazan
You'll be able to experience Kazan in all its glory if chosen our especially crafted Kazan Packages, you'll have a blast in doing so. The city is full of surprises, from the sights and sounds of the streets to the foods you'll try. From historical monuments, parks, and fun rides to majestic streets, Kazan has a lot to offer so much that it's hard for us to list it all here. The city has numerous museums and art galleries and also many parks where you can go to relax and enjoy nature. We can say with certainty that if you're looking for a fun way to spend your weekend, then look no further, but opt for Kazan Tour!

Top Attractions in Kazan
In the heart of Kazan, is a city that is full of history. It has been a place where people have come to live and work for centuries. Today, Kazan is still known as one of the most beautiful cities in Russia with its diverse architecture and amazing view from all sides. It's hard to believe that such a wonderful place can be found in just one city, but it's true!

Kazan was once an important cultural and political center, but today it's known mainly as an industrial city and tourist attraction. However, there are still many things to do in Kazan if you're visiting this beautiful city!

Top Things to Do in Kazan

The Kazan Kremlin is also worth considering a day trip on your Kazan Tour. It is a fortified bastion with significant museums, holy sites and has some impressive architecture that will leave you craving for more once your visit has ended! Through our Kazan Tour Packages, enjoy the main attraction of the land! The Kazan Kremlin is a UNESCO World Heritage Site and one of the most important historical monuments in Russia. It was built over the course of 150 years between 1555 and 1653 by the order of Tsar Ivan IV (Ivan the Terrible). It is dated to the Islamic period in the annals of the Kazan Khanate, Volga Bulgaria, and the Golden Horde.

The Kremlin is surrounded by many museums which house a variety of exhibits related to its history and architecture. It holds in its veils museums honouring the tombs of Kazan khans, khan's court and khan's mosque; Kul Sharif, an Islamic mosque; Annunciation Cathedral, an orthodox synagogue; the Cadets' School monastery; the Cannon Foundry; the Suyumbike Tower; Public Offices; and the Governor's Palace. Some of the prominent museums that are a 'must-watch' are Hermitage Kazan Centre, a branch of St. Petersburg's State Hermitage Museum; Museum of Islamic Culture; Khazine National Art Gallery; Great Patriotic War Memorial Museum; and Museum of Natural History of the Republic of Tatarstan. With such amazing architecture to witness, explore with our Kazan Holiday Packages so that you skip nothing!

Söyembikä Tower, also known as the Khan's Mosque, is a medieval tower built around the 18th century. It is also called the leaning tower! By the 1990s, the tower witnessed an inclination of 198 cm. Another legend behind the construction of this amazing architecture is that it was used to strengthen the Kremlin's defences from the myriad rebellions. Explore the tower and validate its history with your own eyes through our Kazan Packages.

The Annunciation Cathedral is a beautiful religious building in Kazan. It was built in 1554 and is one of the largest churches in Russia. The cathedral has been described as "one of the greatest architectural monuments of Russian architecture. The relics that can be seen in St Guria, Kazan is the main shrine. It was restored three times. Apart from the covered porch and the bell tower, everything has been restored. There is a religious process held twice every year from the Annunciation Cathedral to the point where the Our Lady of Kazan icon was recovered. Make sure you visit during that time of the year and enjoy the religious gathering with our Kazan Tour Packages.

Pay a visit to the National Museum of the Republic of Tatarstan! The museum built in 1895 explains the history and culture of the religion through its vast collection of exhibits like manuscripts, books, and specimens. Though they are all written in Russian, our guides included in our Kazan Packages will give you an overview of the history, the wars and their effect on the natives, cultural values as well as local folk customs.

Best Travel Experiences in Kazan

Apart from the historical landmarks, there are other fun things that you can do on your Kazan Tour. Visit the Ak Bars Arena stadium; shop for some souvenirs in Kazan Arbat; explore 'A temple of all religions'; enjoy some fun time with your kids and family at Riviera Aquapark, Park Pobedy or Baryonix; go on a mini train trip from the Kremlyovskaya underground station; wander in the Bauman Street or Kreml-Damm; enjoy the giant ride in Vokrug Sveta; relax in the Kaban Lake; take a Riverfront bike ride in Kremlin embankment, and enjoy a traditional Tatar meal!

What to Eat in Kazan?

Coming to gastronomical delights, Kazan has plenty! Taste the authentic Gubadiya (sweet dish) and Elesh(meat stuffed pie), Pirog Smetana(sour cream pie) in Dom Chaya; Echpochmak (triangular dough pastries stuffed with meat and veggies), Balish(closed meat pie), Vaks (small pie), Zurs(large pie) at the local food stalls; Peremechi (Donuts shaped pies) at Kiosk; Kystybyi (half-moon shaped stuffed bread) at Tatar Estate Restaurant; Salad Makhebet and Ukha (creamy fish soup) at Bilyar Restaurant.

What to Buy in Kazan?

Kazan has a lot of interesting things to offer. Here are some of the best things to buy in Kazan:

Artwork: There are tons of galleries around the city that sell artwork by local artists. You can find pieces from contemporary artists or more traditional pieces from master painters.

Souvenirs: If you're looking for souvenirs to take home with you, Kazan has plenty of shops selling them! You can get T-shirts with Kazan's coat of arms on them or other souvenirs like magnets and postcards.

Clothing: If you're looking for clothing that's made locally, there are plenty of shops selling clothes in Kazan as well!

Do you know what's better than seeing the sights of Kazan on your own? Seeing the sights of Kazan with a group of your friends and making new memories in Russia. When you travel with Dook International, you'll get to explore all of the wonders that Kazan has to offer from historical landmarks to modern architecture, from museums to art galleries through the Kazan Tour Packages! We've got the perfect travel packages for any type of travelers like first-time travelers to seasoned globetrotters. You can choose from our variety of tours, or let us help you create your own customized itinerary.
Explore More: Attractions in Russia

Book Package: Russia Tour Package