Top Innsbruck Tour Packages
Innsbruck is a city in the Austrian Alps, located at the foot of a mountain range that offers spectacular views. The city has a rich history and many travellers come to Innsbruck to visit its art museums, cultural institutions and historic buildings. If you are looking for an Innsbruck Tour Package that provides you with a wide range of activities, then Dook International has the perfect solution for you. Our team can help you plan your whole trip while ensuring that you get the most out of it. We also offer custom-made tours in Innsbruck, Austria. The services include customized tours based on your needs and preferences; accommodation at top hotels, guest houses and apartments and all travel arrangements.

Things to know about Innsbruck (Austria)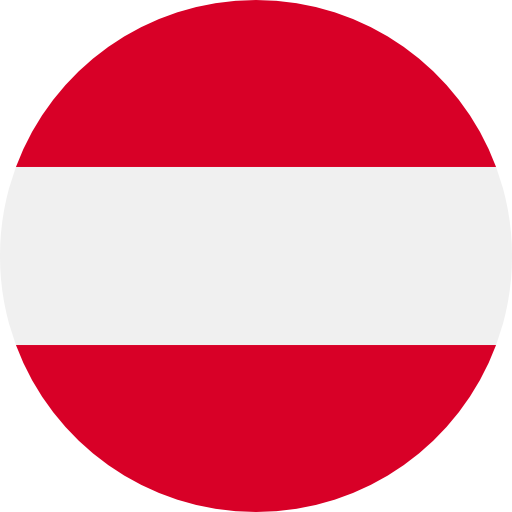 Innsbruck is a beautiful city, with old-world charm and modern amenities. Its a great place to visit in the winter, the snow makes it feel like youre in a different world, and the fact that its cold enough to see your breath without any effort makes for an even better time. The city has a lot of great shopping options, including one of Innsbrucks most popular attractions: the Christmas Market. The market is huge and has something for everyone; if youre looking for Christmas gifts or just want to browse around some cute handmade goods, this is the place for you.

You can also walk around town at night, many of the buildings are lit up brightly with lights that look like they were taken straight out of Christmas commercials! If you want to see some amazing architecture during your stay with our Innsbruck Packages, this will be an experience unlike any other.

Airports
Innsbruck Airport
Best time to visit
Apr-Jun
Climate Types
Humid Continental
Experiences in Innsbruck
When you're in Innsbruck, you'll love the city's scenic views and the friendly people who live there. It's a small town that is rich in history and culture. The architecture of the buildings and their location make it a great place to go for a walk or enjoy a picnic. You can take in the view from any number of vantage points around town. The city is also known for its amazing architecture, which is scattered throughout the entire city. With our Innsbruck Holiday Packages, you will get to see churches that were built centuries ago, along with modern buildings as well. Innsbruck has been recognized as one of the most beautiful cities in Austria for its architecture! The mountains surrounding Innsbruck provide beautiful views year-round, no matter what kind of weather you're experiencing outside! If you need some fresh air on your Innsbruck Tour, check out some hiking trails up close at nearby mountains.

Top Attractions in Innsbruck
Innsbruck is a lovely city that offers a variety of top attractions to visit. If you're looking for a family-friendly vacation, there are plenty of fun things to do in Innsbruck. First, head over to the Swarovski Kristallwelten. Another great thing to do while in Innsbruck is go for skiing at Nordkettenbahnen. This site is only accessible by cable car, so it's not an easy hike if you don't have skis or snowshoes! However, once you're on top of the glacier, there are some great views as well as some ice sculptures that you can walk around and enjoy. Make sure you enjoy the majestic ride smoothly with our Innsbruck Tour Packages.

If you want to plan a trip to Innsbruck, you've come to the right place! We've got everything you need to know about how to get there and what to do once you're there. Our blog has guides for getting around, where to stay and eat, and even how to save money on your trip. If you're looking for a fun way to spend your time in Innsbruck, check out our list of things to do and places to visit and finally book one of our Innsbruck Holiday Packages.

Best Travel Experiences in Innsbruck

Innsbruck is a great place to visit if you're travelling with a group of friends or family. The city has many sights, including the Hofburg Palace where the Austrian Parliament meets, an Olympic stadium, and many museums. There are also plenty of restaurants and bars in town where you can enjoy a meal or drink with your friends along with our Innsbruck Packages. If you're travelling alone, Innsbruck is also a great place to visit! You'll be able to meet new people who share your interests and enjoy the local attractions without feeling like you're too far from home. Finally, if you're looking for something different than what you already know about Innsbruck, consider checking out the city's nightlife scene, it offers plenty of options for both locals and visitors alike!

Top Things to Do in Innsbruck

There are myriad things that you can do with our Innsbruck Tour Packages. Travellers usually like to start their Innsbruck Tour by wandering the Innsbruck Old Town.

Next, you can glance at the awesome Innsbruck from the top of Nordkette. Pay a visit to the Emperor's Tomb and Court Church, take some pictures at the famous Golden Roof, explore the Innsbruck's Old Imperial Palace, Hofburg, enjoy a concert at Domplatz Cathedral. Visit the famous Tyrolean Folk Art Museum, take a walk around Maria-Theresien Strasse and witness the St. Anne's Column, Altes Landhaus, Alpine Club Museum, Servite Church, Triumphal Arch. Visit the Silver Chapel located at Hofburg, witness the mesmerizing Grassmayr Bell Foundry & Museum, take a walk on the River Inn waterfront. Visit the Opulent Ambras Castle, Alpenzoo, Bergisel's Olympic Legacy, Swarovski Kristallwelten, Wilten Parish Church and Basilica and finally enjoy skiing at Seefeld.

Where and What to Eat in Innsbruck?

Innsbruck is a great place to visit, but you have to eat not just at any place, but at the best restaurants if you want to feel like a true local. Here's a rundown of where and what to eat in Innsbruck;

First, with our Innsbruck Tour Packages, we will take you to some great beer gardens (like the famous Biergarten zur Eiche) where you can drink your favorite local brew while enjoying some delicious food. Next, there are some great traditional bakeries. These places are especially good for people who love bread since they're often filled with fresh-baked goods that are made on-site. Then some restaurants focus on local cuisine which means lots of meat. This is great for those who want something more filling and flavorful than just plain pasta, but still want something warm and comforting on a cold day. Some of these places even have outdoor seating so that you can sit by the fire after dark!

Out of all the options, some prominent dishes that you must try on your Innsbruck Tour are Tiroler Gröstl(bacon, potato and onion fry with a fried egg and coleslaw), Käsespätzle (home-made egg noodles with roasted onions, melted cheese and green salad), Tiroler Speckknödel (tyrolean bacon dumplings with brown butter, sauerkraut, and chives), Wiener Schnitzel (breadcrumbed pork schnitzel with cranberry jam and parsley potatoes), Apfelstrudel (apple pie), Sachertorte (chocolate cake with apricot jam), and Bergisel cake (cheesecake).

What to Buy in Innsbruck?

Innsbruck will never make you leave empty-ended! You don't have to think twice when planning to buy something for yourself or for your folks back home. You can buy Tyrolean honey, Christmas decorations, Tyrolean bacon, Schnapps, Tyrolean puppets, Stained glass, Hand-carved nativity figurines, Graukäse - Tyrolean grey cheese, Tiroler Edle chocolate, and Doggln (slippers). As you are now aware of what to buy, here is the list of markets and shops, you will get to visit with our Innsbruck Packages: Swarovski Kristallwelten Store, Sillpark, Kaufhaus Tyrol, DEZ Innsbruck, RathausGalerien, Primark, Blue Tomato Shop, so on and so forth!

Best Travelling Tips for Travellers

If you're visiting Innsbruck in Austria, you'll want to make sure you're prepared for the trip. Consider these tips for travelling to Innsbruck.

Check the weather before you go. If it's cold and snowy, don't even think about going out in shorts and flip-flops. Pack layers! It can be really cold in Innsbruck during the winter months. Bring a jacket or sweater just in case it gets colder than expected. Pack a raincoat if you'll be outside during your stay at Innsbruck - especially if you'll be visiting any museums or gardens!

If you're looking to visit Innsbruck, it's important to know that the city is a hub for travellers. With its convenient location, it's easy to get around and explore many attractions that make Innsbruck great. If you're looking for a fun way to see the city, consider taking a trip with Dook International's Innsbruck Tour Packages. All the packages are all-inclusive from booking your accommodations, arranging for your car rental if needed, and making sure that your trip is as smooth as possible. We want you to have an amazing time exploring Innsbruck and we know that it won't happen if you're stressed about getting there or worried about how much it will cost. Dook International has got you entirely covered.
Explore More: Attractions in Austria

Book Package: Austria Tour Package