Top Ibiza Tour Packages
Ibiza is known all over the world for being the ultimate destination for ravers and clubbers. This is a great trip for those who enjoy partying and night life. There is more to Ibiza than just that, however it surely provides a good time for anyone looking for it. Dook International offers a variety of Ibiza Tour Packages, to make your Ibiza Tour a simpler affair. Pre-book just before your holiday and pay for it later on and enjoy a wonderful, stress-free vacation this holiday season!

Things to know about Ibiza (Spain)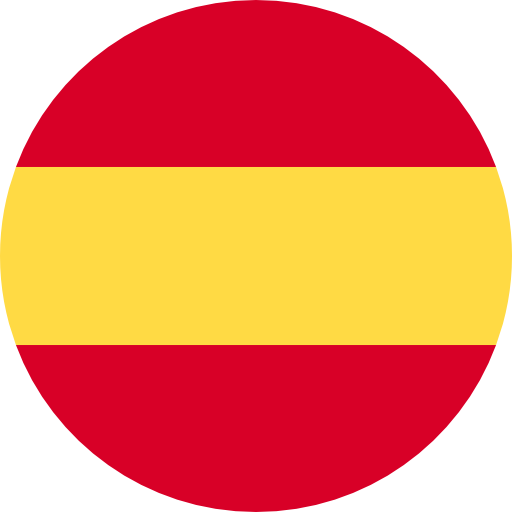 Ibiza is everything to its countless devotees who have a sweet spot for the party-loving sister of the Balearic Islands - the destination for the all-night raver, boho-cool hippy and blissed-out beach lovers. David Guetta, Sven Väth, Armin van Buuren and other top DJs from around the world visit the island during the summer, making it the premier clubbing destination. The little population of Ibiza is completely absorbed by the seven million or so tourists who descended upon the island in droves every year. No other place does sunset chilling or boho-glam flair quite like the White Isle. Our Ibiza Tour Packages make sure you get the most out of your visit and truly get to experience the location, not just like any other tourists!

Experiences in Ibiza
Dook Travels' Ibiza Holiday Packages will take you to one of the most picturesque, vibrant, and interesting areas on the island, it is a maze of twisting, white lanes dotted with boutiques, little eateries, art galleries, flowers and monuments. Ibiza's excellent sandy beaches, clean waters and livelier characteristic, which is revealed at night when some of the most well-known clubs in the world come to life, mix pleasantly with its calm, cultural feature.

Top Attractions in Ibiza
There is more to this island of pines, beaches and sunshine that first meets the eye. Discover Ibiza's surprisingly tranquil side by stepping off the usual path for a while and staying at a rural hotel, a hidden hamlet, a quiet church, or on a remote bay on the north coast. You may also explore the Dalt Vila ramparts in Ibiza Town to fully immerse yourself in the history and culture of the island. Dook's Ibiza Packages ensure you to see this aspect of Ibiza as well! However, for those who are interested in the parties and clubs are also easily accessible and you can dance the night away.

Ibiza has a lot going on, so organising your Ibiza Tour may seem bit challenging. Dook International's Ibiza Tour Packages have you all covered, so nothing to worry! No need to plan your itinerary or missing any important aspects of the city.

Bets Travel Experiences in Ibiza

Surprisingly, Ibiza has many beautiful views to behold, that you can see once you take a stroll around the city. By booking one of our Ibiza Holiday Packages, you will definitely find nothing amiss in your trip! Dalt Vila is a fortified mountaintop that was first inhabited by the Phoenicians and then by a number of other civilisations. Many of its atmospheric and tranquil cobbled pathways can only be reached on foot. It is primarily a residential area, but there are some ominous mediaeval mansions and significant cultural landmarks there. All roads lead to the mountain with the cathedral at its peak, so be at the Portal de Ses Taules entrance and curled your way upward.

The ideal course of action is to go to the Portal de ses Taules, the most magnificent entrance to Dalt Vila, after taking a tour around Plaça del Parc or along Passeig de Vara Rey. You must climb easy slopes to get to the summit, but it is well worth it to see the mediaeval Cathedral, the Almudaina, connected to the castle and sea views that evoke memories of bygone pirate days. You will see whitewashed homes and the brightly coloured bougainvillaeas while out for a stroll. You'll soon find yourself at one of the world's most picturesque locations, so get your camera ready. It is a sight that must be seen in person to understand its true beauty, so don't forget to pre-book one of our Ibiza Tour Packages!

Top Things to Do in Ibiza

Check out the beautiful beaches that Ibiza has to offer when you book one of our Ibiza Tour Packages. Platja de Ses Salines, arguably Ibiza's nicest beach, is a stunning expanse of white sand and glass-clear sea that is bordered by rolling sand dunes, pockets of sabina pine woodland and bustling chiringuitos. All kinds of sunbathers come here to achieve the bronzed, carefree Ibiza image. From the northwest (which is family-friendly) to the southeast (which has more bohemian atmosphere), the scene varies and in the summer, things may get hectic. Your ideal vacation can be completed by going to one of its renowned clubs, like Pachá or Ushuaia and enjoying the music of the world's top DJs for as long as your physique will allow.

Best Places to Eat & Drink in Ibiza

There are plenty of cafés, restaurants and quaint locations to be seen when you utilise one of our Ibiza Packages like the Mercat Vell, which sells fresh produce. Never to be missed is the opportunity to dine in one of the new, chic eateries, many of which have a patio on the seaside which serve Mediterranean avant-garde cuisine alongside classic dishes like sobrasada, flaó and tumbet.

Best Shopping Places in Ibiza

You get a better sense of Dalt Vila's distinctive skyline as you walk away from it. You can visit the marina to see the yachts, and neighbourhoods like La Marina, with their whitewashed streets lined with shops selling Adlib clothing, are the ideal location to get the island look. There are loads of street vendors here, where you can buy a variety of items and clothing that is the signature of the island. No Ibiza Tour is complete without buying souvenirs to take home for yourself and your loved ones!

Why Travel to Ibiza

You get an experience in Ibiza that you won't have in any other cities in the globe. It is accessible and nicely weaves together a number of highs and lows. You can have a wild time or just unwind while taking in the scenery. The Ibiza Packages from Dook International will ensure that you have a wonderful trip and take in all the city's noteworthy attractions. Everyone can appreciate the lively city with all its hustle and bustle.

Best Travel Tips for Travelers

It can be difficult to precisely plan out your trip with so many things to do in this location, not to mention the range of hotels, restaurants and other amenities. If you've never been to Ibiza before, don't worry—Dook International's Ibiza Holiday Packages have you covered! To guarantee a trouble-free trip, reserve one of our Ibiza Packages in advance.
Explore More: Attractions in Spain

Book Package: Spain Tour Package