Top Heidelberg Tour Packages
You're going to love Heidelberg. It's one of the most beautiful cities in Germany and its architecture is a rich blend of medieval and modern influences. It's also known for its vineyards and many castles, including Heidelberg Palace. You'll want to spend your time exploring this historic city, but don't forget to try some local specialties like sauerbraten, a delicious meat dish that's traditionally served on Sundays at the Löwenbrauhaus! Double the fun with Dook Travels' Heidelberg Tour Packages! Our tour packages are designed to be as flexible as possible so that you can customize them to meet your needs. Whether you want to explore the city's cultural heritage, attend a concert, or spend an afternoon at one of its many museums, we've got it covered.

Things to know about Heidelberg (Germany)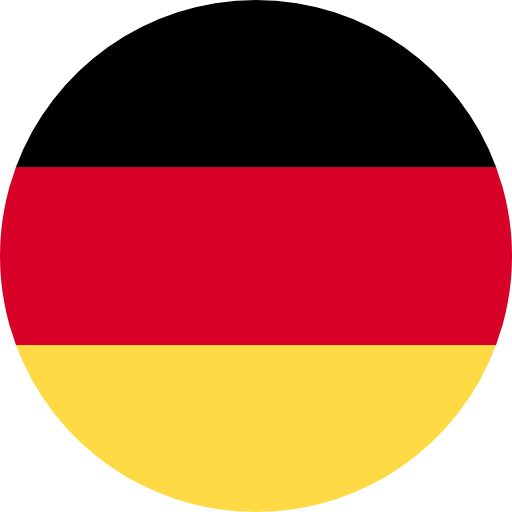 Heidelberg is known for its cultural and historical importance. Its home to the oldest university in Germany and has been a center of learning since it was founded in 1386. Several famous artists have lived here, including Johann Wolfgang von Goethe and Maximilian I.

The city's architecture has changed a little over time and there are many beautiful buildings from different periods still standing. Heidelberg Castle is one of the most famous landmarks in the city that you will get to witness with our Heidelberg Packages, also you will get to visit other areas of town like the Old Town or Neuenheim Palace Gardens.

There are plenty of things to do in Heidelberg besides sightseeing! The Dook International website lists all sorts of activities you can try while visiting this world-renowned German city. For example, you could try hiking through forested areas around Heidelberg, take part in an art gallery tour, explore some local vineyards with your family after dinner; or visit a nearby castle ruin such as Michaelskloster Heiligenberg when you're done with exploring Heidelberg itself!

Airports
Coleman Mannheim, Mannheim City Airport
Experiences in Heidelberg
The city of Heidelberg, Germany is known for its historical buildings and beautiful scenery. The city has been a popular tourist destination for centuries, thanks to its rich history and architecture. One interesting place to visit on your Heidelberg Tour is the Altstadt Market Square, which is located in the centre of the Old Town. It's a great place to stop by if you want some authentic German food or drink while you're in town! If you are interested in history and culture but don't want to spend too much money while travelling through Germany, consider visiting one of their many museums located throughout the country. They offer everything from art galleries to natural history museums that will keep any museum-goer entertained for hours on end!

Top Attractions in Heidelberg
Heidelberg is a great place to visit, and it's full of top attractions. You'll find Heidelberg Castle, which was built in the 13th century and has been renovated many times since then. It's a beautiful castle with many rooms for you to explore. If you love castles and medieval history, this is one of your top options when you're visiting Heidelberg.

You can also check out the Heidelberg Museum, which contains many different exhibits covering everything from art to science. The museum also has an excellent cafe where you can sit down and have some tea or coffee while learning about all sorts of interesting things! If you're looking for something more fun and interactive than just looking at pretty things in museums, then visit Heidelberg Zoo with our Heidelberg Holiday Packages! They've got loads of animals from all over the world here and if you go on any day but Monday or Tuesday (when most people go), they might even let you feed them!

Plan A Trip To Heidelberg
Heidelberg is a beautiful, historic city that has something for everyone. From museums to parks, there are plenty of top attractions in Heidelberg to keep you busy! Here are a few ideas that will help you plan your Heidelberg Tour:

Best Travel Experiences in Heidelberg

Heidelberg is a beautiful town located in Germany's state of Baden-Württemberg. The city is known as the gateway to the Black Forest and has been called "the most romantic city in Germany." If you're looking for an exciting way to get out of the city and explore nature, Heidelberg is the perfect place to do it. The area around Heidelberg is full of hiking trails, waterfalls, and lakes. There are also several castles in the area that you can explore with our Heidelberg Packages.

Even if you're not interested in going on a tour or hiking through nature, there are plenty of other things to do in Heidelberg. You can spend hours strolling around its historic core or enjoy some shopping along one of its many pedestrian streets. If you need food or drink, try some local beers at one of Heidelberg's many breweries or dining establishments.

Top Things to Do in Heidelberg

Heidelberg is a great place to visit, but if you're not sure what to do, we've got you covered. Here are some of our favourite things to do in Heidelberg with our Heidelberg Tour Packages:

• Visit the Heidelberg Castle and Museum, with its spectacular courtyard and art collection.
• Go for a walking tour of the city's old town, it's easy to get lost in the narrow streets and medieval buildings, making it feel like an adventure.
• Take an afternoon or evening stroll around the castle gardens, where you can enjoy some lovely flowers and maybe even see some peacocks!
• Take advantage of Heidelberg's nightlife by going out with friends after dinner or just staying up late into the night talking with new people over drinks!
• Try one of Heidelberg's many restaurants on your Heidelberg Tour, you'll find everything from traditional German fare to international fusion cuisine.

What to Eat in Heidelberg?

When you're visiting Heidelberg, you'll want to make sure you eat the best food possible. Here are a few dishes that you will get to relish with our Heidelberg Tour Packages: Saumagen (pig's stomach), Studentenkuss (waffle, nougat and dark chocolate), Leberknödel (dumplings), Dampfnudeln (pasta dish), Spargel (plate of asparagus with hollandaise sauce), Herzdrigger (special potato dish), and Quetschekuchen (plum tart).

What to Buy in Heidelberg?

Heidelberg is a great city to shop in if you're looking for something unique. The city has a high concentration of art galleries, which makes it easy to spend the day browsing through the works of local artists with our Heidelberg Holiday Packages. If you're in a hurry, there are also plenty of street vendors selling their wares on the main streets near the train station. If you're looking for something more traditional, Heidelberg has plenty of clothing stores where you can find whatever kind of clothing you need from street fashion to upscale brands. If you want something more traditional, head over to Hauptstraße.

Some of the traditional items that tourists prefer to buy with our Heidelberg Packages are Heidelberger Zuckerladen Candies; Gummy Bears; Leibniz Bisquits; German Mustard; Souvenirs (outside Heiliggeistkirche); German Wooden Toy; Sattleschutz and books to name a few!

Travelling Tips for Travellers in Heidelberg

Heidelberg is a beautiful city that's known for its friendly locals and rich history. If you're visiting Heidelberg, here are some tips, help you get the most out of your Heidelberg Tour:

• Plan ahead! Before you go, research what there is to do in Heidelberg and plan accordingly. The city has a lot of sights and restaurants to choose from!
• Bring your camera! There are so many beautiful places to take pictures in Heidelberg. You'll find yourself taking pictures of everything from the people walking down the street to the architecture all around you!
• Staying connected is key. Make sure you have a cell phone and data plan that works in Germany. You're going to need it!

Travel with Dook International to Heidelberg. To make your travel experience more comfortable, Dook International provides its clients with the best services in Heidelberg through their Heidelberg Holiday Packages. Dook is known for its top-notch quality services and products. We have been providing services for many years now, and have offered satisfactory tours to over 5 lakh customers. We, at Dook, believe that there is no better way to spend your money than on travel, so we want to make sure that you get the most out of every penny spent on your trip.
Explore More: Attractions in Germany

Book Package: Germany Tour Package