Top Glasgow Tour Packages
Glasgow is a metropolis that has something to offer to everyone. From the stunning beauty of its parks and gardens to its hustling-bustling nightlife, there's no doubt that this city is one of the greatest in Europe. If you're looking for a place where you can take in some of the best of Glasgow's history, look no further than the Kelvingrove Art Gallery & Museum. This is just the prologue with Dook Travels' Top Glasgow Tour Packages, help explore the whole book page one after another! We offer tours that are tailored specifically to your interests and needs, whether it be an art tour, history tour or any other tour we'll make sure that your experience is one you'll never forget!
Things to know about Glasgow (United Kingdom)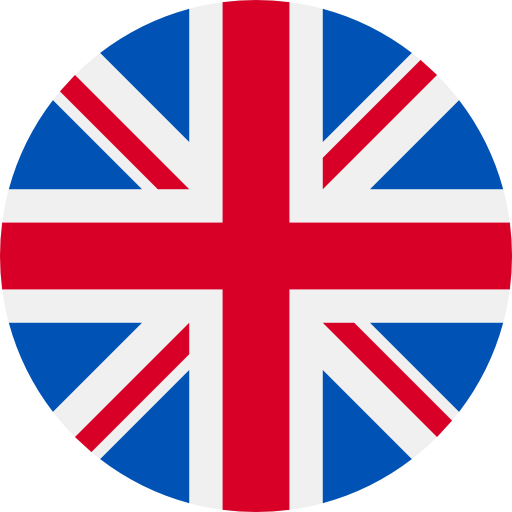 Glasgow is a city in Scotland that is known for its beautiful architecture, high-quality universities, and incredible food. It is also the British Empire's second city with a population of around half a million people! Glasgow has many parks, gardens and green spaces that are well-maintained by the city council. Glasgow's Fossil Grove in Victoria Park has eleven trees that are said to be older than the dinosaurs! They are from the Carboniferous Period, dating back 330 million years ago! Apart from that, Glasgow's 'The Clockwork Orange' is the third oldest underground railway system in the world.
Glasgow is ahead in science as well. In the Hunterian Museum, you will find the world's first ultrasound machine. A fun fact! Did you know Chicken Tikka Masala was never Indian? It was first served in Glasgow. This is how the story goes- Ali Ahmed Aslam, a British-Bangladeshi chef added his father's tinned tomato puree to a curry, when a customer complained about the curry being too dry and the dish was born. It is the land where the first international football match was held. Moreover, you can find a miniature Statue of Liberty. It is placed in the Glasgow City Chambers. The glory of Glasgow never seems to end! It's time you visit this amazing land through our Glasgow Tour! The best time to visit this land is between June and August.
Airports
Glasgow, Glasgow Airport, Cumbernauld Airport
Best time to visit
Jun-Aug, Mar-May
Experiences in Glasgow
Glasgow is a beautiful city full of history, culture, entertainment, and everything you wish to experience! It's one of the most visited cities in Britain, and for good reason! There are so many things to do in Glasgow that it's hard to know where to start. Also, Glasgow has some of the best shopping in Scotland with dozens of shops located within walking distance from each other. You'll find department stores like Debenhams, House of Fraser and Primark as well as smaller stores selling everything from clothes to food to household items and more!
Top Attractions in Glasgow
If you're in Glasgow, you want to see the top attractions! That's why we've put together the best tours for you. With our Top Glasgow Tour Packages, you'll be able to see everything from the best views of Princes Street Gardens, and the Maid of the Forth. You'll also have a chance to visit some of Glasgow's most iconic buildings including the National Museum of Scotland, Glasgow Cathedral, Inverness Cathedral and Inverness Castle. We know that no one wants to waste time on unnecessary tasks when they're travelling around their own country but with us, all your needs are taken care of so that you can focus on enjoying your Glasgow Trip!
Glasgow is the cultural capital of Scotland and may have been on your bucket list for a while. If you love history, this will be an opportunity to see some amazing sights as well as get a taste of what life is like there. Here's how you can plan your itinerary with our customizable Glasgow Tour Packages!

Begin your Glasgow Tour by visiting the Glasgow Museums. If you're looking for a museum that's a little more off the beaten path, Glasgow has plenty of options. The Kelvin grove Art Gallery and Museum is an art gallery in Glasgow. It was built between 1897 and 1900 as part of the Art Nouveau movement in Scotland, and today it houses some of the country's most famous works from artists like James McNeil Whistler and William Morris.

With our Glasgow Packages, you will get to see the Glasgow Cathedral, Inverness Castle and the Inverness Cathedral. Glasgow Cathedral is a great example of Gothic architecture that can be found in this area. Built in the 1200s and dedicated to St Mungo, it features stained glass windows depicting scenes from the Bible along with sculptures. It is said to be the one and only medieval cathedral that survived the Protestant Reformation of 1560.

Tour the Hunterian Art Gallery. It is a collection of fine and decorative art including that of Mackintosh. It is the oldest public museum in Scotland, having been founded by William Hunter in 1807. It has a large collection of European art, but also includes many pieces from Asia and Scottish artists.

Our Glasgow Tour will take you to The National Museum of Scotland. It is one of the most visited attractions in the country, particularly popular with those who enjoy exploring the history and learning about the past and is also the most respected cultural institution in the world. It houses an extraordinary collection of objects raised throughout Scotland, from prehistoric times to the present; each room displays a breathtaking range of archaeological items, artworks, and illustrations.

The Glasgow School of Art is a world-famous art school. It was founded in 1845 and is located in the city centre, so it's easy to get to. The building was developed by Charles Rennie Mackintosh. The school has a large collection of Mackintosh's work! With so many diverse landmarks, you can choose to visit the sites of your preference with our Glasgow Tour Packages.

Take one of our tour guides through our Glasgow Packages and go to see the City Chambers. If you're looking for a fun way to spend your time in Glasgow, then a trip to the City Chambers building is a must. It is said to have more marble than the Vatican! The building was designed by William Young and opened in 1869 as part of an arts complex called "the Necropolis". The clock tower was added later on during renovations that took place in 1908; it stands over 100m tall! If you are planning to witness only the cultural aspect, take up only the adventure activities, or any other experiences, we have segregated it so that you can plan your itinerary well!

1. Adventure

If you're looking for something thrilling and exciting, try wakeboarding! Go to Glasgow Wake Park and have a one-on-one wakeboarding session. Next, visit the climbing academy and test your climbing skills or hire a bike and explore the city! Glasgow Bike Tours are famous among tourists. Take a day off and hike on the Kelvin Walkway, and if there is some energy left, go Trampolining at Ryze Glasgow. Further, Glasgow has abundant escape rooms, do not miss it!

2. Family

The most fun thing to do in Glasgow is visiting the Riverside Museum which has a large collection of different automobiles! You can also take your family to the Glasgow Science Centre which exhibits amazing life science and universe-related articles. Also, Glasgow has many museums with kid-friendly attractions, some of them are the Kelvingrove Art Gallery and Museum, the Gallery of Modern Art, The Burrell Collection and The Hunterian Museum.

3. Festival and Events

Glasgow hosts many festivals and events throughout the year. However, the events and festivals that you will get to enjoy and celebrate will depend on the time of your visit! Make sure to check it out when booking our Glasgow Packages! Also, you can step out for a night at the Glasgow Playhouse! This theatre hosts performances from all over the world, so whether you want to see a play or musical, there's sure to be something exciting happening on your trip to Glasgow.

4. Leisure

After a long Glasgow Tour, if you wish to relax and enjoy the oceanic climate of Glasgow there are many beautiful parks like Glasgow Botanic Gardens, Pollok Country Park, Kelvingrove Park, Mugdock Country Park, Bellahouston Park, Calderglen Country Park, Tollcross Park, Linn Park, and Barshaw Park, to name a few! If you want more traditional entertainment, take a walk down the Royal Mile which is the heart of the city centre. The area is full of shops and restaurants with local flair.

5. History

For those who prefer a bit more cultural experience than an evening stroll at the parks, check out our list of top historical landmarks that Glasgow has in its store: Kelvingrove Art Gallery and Museum, Glasgow Cathedral, Hunterian Art Gallery, Bothwell Castle, Summerlee Museum of Scottish Industrial Life, St. Mungo Museum Of Religious Life & Art, The Burrell Collection, Paisley Museum & Art Gallery, National Museum of Rural Life, The Tall Ship Glenlee, David Livingstone Birthplace, Craigend Castle, and The Govan Stones, to name a few!

In Glasgow, you can go on your own, and get lost in the city like the natives! But to enjoy the tour in the best possible way we recommend you take up one of Dook International's Glasgow Tour Packages. Also, if you want a private tour, book a trip with one of our Glasgow Holiday Packages as you can customize them the way you like! Moreover, all the Glasgow packages are all-inclusive and set at the best price with no hidden costs!
Explore More: Best United Kingdom Attractions

Book Package: UK Tour Package