Top Georgetown Tour Packages
Nestled along the banks of the Demerara River, Georgetown is a fascinating city in Guyana. It seamlessly blends colonial architecture with modern attractions. Explore the vibrant markets and diverse cultures, visit the world-famous St. George's Cathedral, and sample the delicious local cuisine. Come and experience Georgetown's unique charm and rich history with the help of Dook International! We offer a variety of Georgetown Tour Packages that are sure to provide you with enough memories for a lifetime.

Things to know about Georgetown (Guyana)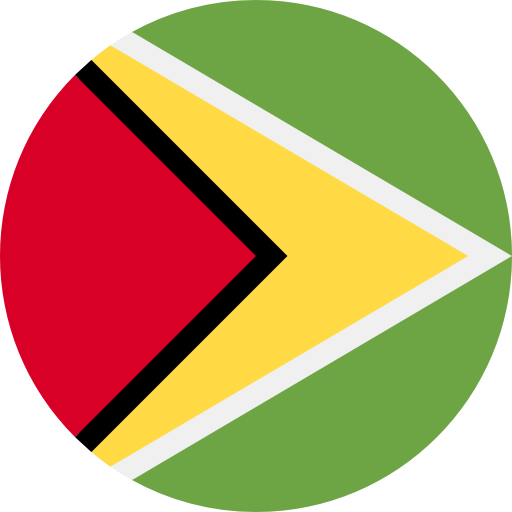 Georgetown, Guyana's capital city, was founded in the late 18th century by the British as a center for sugar and rum production. Over the centuries, it has grown into a cultural and economic hub, home to diverse communities and a rich history of colonialism, slavery, and resistance. Today, Georgetown's historic buildings and monuments serve as a reminder of its fascinating past. A Georgetown Tour would take you on a journey through time and it is a great visit for all history fanatics!

Airports
Eugene F. Correira International Airport
Currency
GYD ($, G$, GY$)
Experiences in Georgetown
A visit to Georgetown is a must for anyone interested in experiencing South America's diverse cultures and history. Wander through the city's colorful markets and bazaars, where vendors sell everything from exotic spices to handicrafts. Immerse yourself in the local cuisine and try Guyana's signature dish, pepper pot. With its unique blend of history and modernity, Georgetown offers a truly unforgettable experience. Dook International's Georgetown Holiday Packages will certainly provide you with all the experiences that this quaint city offers.

Top Attractions in Georgetown
Georgetown has an abundance of top attractions for visitors to enjoy. The beautiful botanical gardens feature over 100 species of tropical plants and a scenic lake. The Guyana National Museum displays an impressive collection of artifacts from the country's history. The famous Stabroek Market is a must-visit for its bustling atmosphere and variety of goods on offer. The seawall provides a beautiful spot to take in the Caribbean Sea and watch the sunset. Don't miss out any of these amazing attractions by availing one of our Georgetown Packages for your holiday!

Plan A Trip To Georgetown
Planning out your Georgetown Tour on your own can prove to be rather difficult, seeing as to how many different things there are to do and appreciate. You can simplify this process and make your holiday a stress-free vacation with one of Dook International's Georgetown Tour Packages that take care of all the planning for you. Make sure you get a taste of everything on Georgetown's plate!

Best Travel Experiences in Georgetown

Georgetown is an incredible destination for travelers seeking an authentic and unique travel experience. With a blend of African, Indian and indigenous cultures, the city is alive with colorful markets, music and cuisine. Our Georgetown Packages are sure to give you the most diverse experience possible!

• One of the top experiences in Georgetown is exploring the city's historic architecture. Stroll through the cobblestone streets of the old town and admire the beautifully restored colonial buildings, such as City Hall and the Parliament Building.

• Another must-to-visit attraction is the Guyana National Museum, which showcases the country's rich history and culture, including exhibits on Guyana's indigenous people, the arrival of the Dutch and the British, and its struggles for independence. The buildings and the museum are highly recommended for everyone, not just those who are interested in history. You can visit them yourself by using one of Dook's Georgetown Holiday Packages!

• The botanical gardens are also a highlight, featuring over 100 species of tropical plants, a small zoo, and a scenic lake. The gardens provide a peaceful respite from the bustling city and are an ideal spot for a picnic or a relaxing stroll.

• No Georgetown Tour would be complete without a visit to St. George's Cathedral, one of the tallest wooden structures in the world. The cathedral is a stunning example of Gothic Revival architecture, with beautiful stained-glass windows and intricate woodwork.

• Foodies will delight in Georgetown's diverse culinary scene, with influences from India, Africa, and the Caribbean. Be sure to try Guyana's national dish, pepperpot, a spicy stew made with cassareep and a variety of meats.

• Finally, the city's proximity to the Kaieteur Falls, one of the world's tallest single-drop waterfalls, makes it an ideal base for exploring Guyana's pristine rainforests and natural wonders. Georgetown is a city full of surprises, with an irresistible charm and an abundance of experiences waiting to be discovered with one of our Georgetown Packages.

Top Things to Do in Georgetown

Stabroek Market is an important stop on any Georgetown Tour for anyone interested in experiencing the city's vibrant culture and local cuisine. The market is the largest in the country, and it's a bustling hub of activity, where vendors sell everything from fresh produce to handicrafts, clothing and jewelry. The atmosphere is lively, with music playing and people haggling over prices. You can sample a variety of local street food, including chowmein, pholourie and roti.

The market's colorful facade is a favorite spot for photographers, and it's also an excellent place to pick up souvenirs to take home. Be sure to explore the nearby vendors selling herbal remedies and traditional medicines. The Stabroek Market is a fascinating glimpse into the daily life of Georgetown's locals, and it's an ideal spot to immerse yourself in the city's vibrant culture.

The National Library of Georgetown, Guyana, is a fascinating destination for book lovers and history buffs. The library, established in 1909, houses a collection of over 150,000 books, including rare and valuable titles on Guyana's history and culture. Visitors can browse through the impressive collection of Caribbean literature and archives, including documents from the 18th and 19th centuries. The building itself is an architectural gem, with a stunning facade and interior woodwork. The library's serene reading rooms and gardens are ideal spots to relax and immerse yourself in a good book. The National Library is a cultural and educational hub, and if it sounds like something you would be interested in, you need to book one of our Georgetown Holiday Packages to see it in person!

What to Eat & Drink in Georgetown?

When you book one of our Georgetown Packages, you will surely want to check out the gastronomical culture that is prevalent around the city. Georgetown has a diverse culinary scene that reflects its rich cultural heritage. Visitors can indulge in delicious dishes that draw influences from African, Indian, and Caribbean cuisine. For a unique taste, try Guyana's signature dish, pepperpot, made with meat simmered in a rich gravy of cassareep, a sauce derived from the cassava root. Seafood lovers can relish in a variety of fresh catches from the Atlantic Ocean, including shrimp and snapper. Quench your thirst with Mauby, a traditional Guyanese beverage made from the bark of the Mauby tree, or a refreshing glass of coconut water.

What to Buy in Georgetown?

Take home a piece of your Georgetown Tour by buying cool gifts and souvenirs. Georgetown is a treasure trove of unique and authentic souvenirs. Handmade crafts, jewelry and clothing can be found in abundance in the markets and boutiques. Guyanese art, pottery, and wood carvings make for beautiful mementos to take back home. Be sure to pick up some traditional textiles, such as brightly colored cotton batiks, or a woven hammock. For a truly unique experience, consider purchasing some traditional herbal remedies, such as healing balms and teas, from local vendors. Georgetown has something for everyone, making it the perfect place to shop for authentic and meaningful souvenirs.

Why Travel to Georgetown?

Georgetown is a destination like no other, brimming with an array of cultural and natural attractions that are sure to leave you spellbound. From the stunning architecture and rich history to the delectable cuisine and lively markets, the city has something for everyone. You can explore the lush rainforests, cruise along the rivers, or relax on the beaches. So whether you're an adventure seeker or a history buff, our Georgetown Tour Packages will certainly have something that you would find tantalizing.

Travel Tips for Travelers

For a smooth and comfortable trip to Georgetown, it's recommended to carry light, cotton clothing, mosquito repellent and comfortable footwear. The visitors should also be careful when exploring the city at night and avoid wandering off into unknown neighborhoods. Contact Dook International today to find out more about our Georgetown Packages so that you can get started on packing your bags for your Georgetown Tour!
Explore: Guyana Tour Packages