Top Geneva Tour Packages
Geneva is an absolute hub of expertise and one of the most convenient cities in Europe, embodying innovation and liberal thinking. With Dook Travels' Top Geneva Tour Packages, you can enhance your experience and make sure to discover every aspect of this fascinating city. Book now to uncover some of the most iconic and beautiful places in Geneva, Switzerland. From art to nature, history to architecture, our Geneva Tour Package will take you on the ultimate spotting of your chosen destination. Our goal is to make your stay as smooth and enjoyable as possible.
Things to know about Geneva (Switzerland)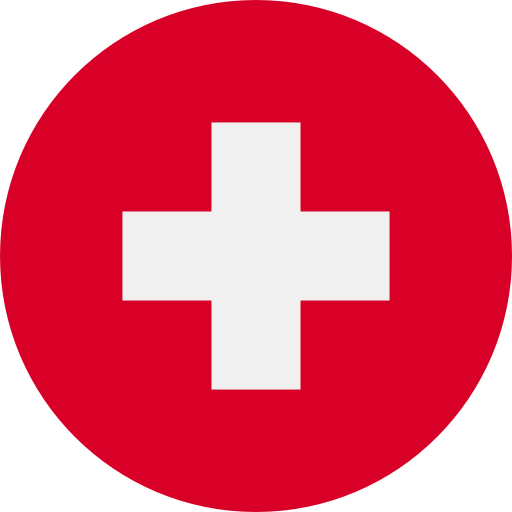 Geneva is a beautiful city with something for everyone. It's home to the International Red Cross and Red Crescent Museum, which has some of the most impressive medical equipment ever created. You'll also find art museums like the Musée Cantonal des Beaux-Arts de Genève and various parks throughout the town. The lakefront promenade is another great place to see the sights, but don't forget about those high peaks! The city, the lake, and the high peaks all make Geneva a great place to visit. It is also the perfect place to travel if you're looking for something scenic. You can also do plenty of activities while you're there. It includes visiting museums and historic sites. With its oceanic climate, the best time to visit is April to June. The easiest means of transport and the best way to reach Geneva is by air! Land at the Annemasse airport, and get ready for your Geneva trip with Dook!
Airports
Annemasse, Aeroport Geneve-Cointrin, La Cote Airport
Best time to visit
Apr-Jun, Sep-Oct
Experiences in Geneva
You will have a great time in this beautiful city. Geneva is a fun place to visit and enjoy the sights, sounds and tastes of this fascinating city. It's also safe, so you can walk around without worrying about getting mugged or having your valuables stolen. There are plenty of things to do here that don't involve spending money on expensive hotels or restaurants although those would be nice too. You can take some pictures with your family and friends while they're wearing funny hats at one of their favourite landmarks; visit an art museum where you can admire paintings done by famous artists; eat delicious food at one of many different restaurants around town; drink wine while sitting outside of a rooftop bar overlooking Lake Léman.
Top Attractions in Geneva
Geneva is a place with top-notch attractions to visit. Here you will find the most beautiful museums, historical landmarks and best restaurants. The culture here is rich and diverse, so you can spend all day experimenting with delicious food and wine. In Geneva, you'll find world-class shopping and art galleries, stunning architecture and rich history. Enjoy walking through the Old Town. Set up a picnic at one of the parks along the lakefront. Sample taste French cheeses at an eco-friendly shop or learn how to make your own famous chocolate in the Chocolate Museum.
If you're planning to explore the beautiful city of Geneva in Switzerland, then this article will help you plan your perfect trip. We have all the information you need about transportation, attractions and more!

What to See in Geneva?

The city has a lot to offer, but it's best to see the lake first. Lake Geneva, the crescent-shaped lake is a beautiful place that is worth the visit. On your Geneva Tour, spend a few days and experience some of Switzerland's beauty first-hand. The town centre is surrounded by mountains that rise up around you, with glimpses of snow-capped peaks peeking through as you walk down the main street.

If you want more adventure than what Geneva has to offer, head out beyond the city limits and take a hike in one of its many parks or forests! The Swiss Alps are only an hour away from Geneva by train so it's easy enough if you're looking for some fresh air while on vacation, or, take up one of our Geneva Tour Packages, and leave behind the fuss of transportation!

If we segregate the attractions that you can witness through our Geneva Packages, starting with the museums, there is St Pierre Cathedral, Musée d'Art et d'Histoire, Patek Philippe Museum, Musée Ariana, Geneva Botanical Garden and Greenhouse, MEG - Musée d'ethnographie de Genève, Tavel House, Centre d'Art Contemporain Genève, Museo Barbier-Mueller, International Museum of the Reformation, Museum of Far Eastern Art, and the list goes on!

For some fun, recreation and relaxation here are the places that you can visit- Bains des Pâquis, Muséum d'histoire naturally, Centre d'Art Contemporain Genève, Brunswick Monument, Puente de Mont-Blanc, Parc de La Grange, Parc des Eaux-Vives, Parc de La Perle du Lac, L'Usine, are some of our best bets!

What to Do in Geneva?

Geneva has a lot to offer, from hiking and skiing in the summer to shopping at its many famous stores, such as Hermès and Prada. In fact, if you're looking for something fun to do while visiting Geneva during any season of the year, enjoy the following with our Geneva Holiday Packages.

Hiking: There are plenty of beautiful trails around town where you can take your time and enjoy nature without having any worries about getting lost or hurt by falling rocks on steep slopes!

Skiing: If you prefer winter sports over summer ones then this is definitely one way where it would be possible for people who want some adventure while travelling abroad too!

What to Buy in Geneva?

If you're looking for a shopping experience, Geneva is a great place to go. The city has many luxury stores and shopping centres. In addition to being famous for its high-end boutiques, Geneva also has several department stores that offer everything from clothing to jewellery and furniture. The best part about shopping in Geneva is Place du Bourg-de-Four! It is the one place where you can relax, have fun, shop till your last penny, and please your belly with the yummiest foods! Also, there are plenty of places where you can spend money on something nice without breaking your budget!

What to Eat in Geneva?

If you're looking for a fun and exciting way to spend an afternoon, consider booking our Geneva Tour. You can learn about its history from our experienced guide and enjoy delicious food at several local restaurants.

The best way to get started is by trying out some of their fondue dishes. Fondue is a classic Swiss dish that consists of cheese melted in hot wine or sometimes beer. You have plenty of options when it comes to selecting what type of cheese you want: Gruyere, Emmental or Comté are common choices! The next thing on your list should be chocolate fondue because it's just pure indulgence! For those who don't like chocolate as much as others do - fear not; there's still plenty going on here: try some white chocolate instead! And finally...wine? Yes, please!

What to Drink in Geneva?

You'll have a hard time finding a city that's more dedicated to wine than Geneva. The Swiss capital is known for its exceptional quality, with many small producers producing high-end vintages and other delicacies. If you're looking for good food and drink in Geneva then look no further than the restaurants Bistrot de Boeuf Rouge, Bombar, L'Artichaut, Le Bologne, and Le Café de Certoux. You'll also find plenty of bars along these streets where you can enjoy some drinks after dinner or brunch.

Things to Keep in Mind on Your Geneva Tour

There are a few things to keep in mind when travelling to Geneva. Be aware of your surroundings. Keep your valuables close to you. Most important, watch out for water hazards when crossing streams or lakes; these areas often hide rocks that could throw you into the water if you aren't careful. Don't climb mountains alone, even though it may seem like fun at first glance, always take a guide along with you. With our Geneva Holiday Packages, you will have a personal guide assigned to you. Fourthly: Don't swim in Lake Geneva because although it looks calm from afar there's still plenty of debris floating around beneath its surface so tread carefully.

With Dook International, you can just relax and enjoy your trip as you envisioned without negotiating your safety and comfort zone. Till date, Dook has adequately served over five lakh tourists from all over the world to over 500+ destinations through their wide range of Geneva Tour Packages. With Dook's Geneva Packages you will not only enjoy the high-end amenities but also customize the trip on your own!
Explore More: Top Attractions in Switzerland

Book Package: Switzerland Tour Package