Top Fethiye Tour Packages
The Fethiye city in Turkey is picturesque with vibrant bazaars, ancient ruins and lush seafront boardwalks. One can have an unforgetful vacation by touring this underestimated Turquoise Coast of Turkey. At Dook Travels, you will get everything you wish for your tour to Fethiye. Our handpicked Fethiye Tour Packages are the most cost-effective and efficient and have special economical accommodations. The good news is that if you like, you may have your own specially planned package, too, regardless of the objective of your vacation, which can be a family trip, honeymoon package, or anything. You may choose from various Fethiye Tour Packages from India that include the best accommodations and extras to make your trip to Fethiye super fun.
Top things to know about Fethiye (Turkey)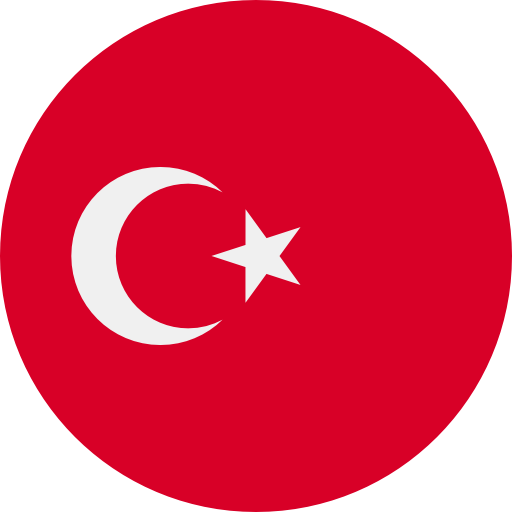 Fethiye is one of the biggest cruise ports on Turkey's Turquoise Coast due to its set of photos backdrop of golden sands, wooded mountains and miles of the azure sea. Fethiye is valuable and unique enough to become a global brand in the tourist industry, offering numerous reasons for you to return time and time. If geography is the only factor, Fethiye is among the most famous tourist destinations in Turkey's Mediterranean area. The well-known length of lush shoreline known as the Turquoise Coast is a great starting point to explore the various tourist attractions and activities.
Best time to visit
Jun-Sep
Climate Types
Mediterranean
Experiences in Fethiye
To discover this fascinating city on the Turquoise Coast, reserve your Fethiye Tour Packages with Dook right now. Fethiye is among the most beautiful city in Turkey, with several delightful sees, especially the Ölüdeniz. In addition to the natural splendour it reveals, it surrounds you with coves, beaches, islands, and other fascinating features that are perfect for spending some good cosy time with your partner or having a fun and relaxing trip with family and friends. This harborside city is the ideal jumping-off point for exploring the numerous sights and activities along the famed and verdant Turquoise Coast. In simple terms, this Turquoise Coast city of Turkey offers excellent experiences for everyone, whether an adventure lover, nature admirer, or one who needs a relaxing holiday.
Top Attractions in Fethiye
Fethiye is ideally situated as a base for days spent resting on the area's beaches or exploring it by hiking the nearby hills. It is a popular site for day boat trips and the beginning of multi-day yacht cruises—remains of the local ancient Lycian civilisation. Fethiye is a wealthy yet welcoming city with magnificent rock tombs, mountain peaks, and UNESCO-protected antiquities. It is the perfect spot to unwind after a long day of paragliding, boating, and sunbathing.
Plan A Trip To Fethiye
Visit the ancient city of "Telmessos" (Fethiye): Choose an expertly crafted Fethiye tour package from Dook Travels.
Dalaman International Airport (IATA: DLM) is the nearest airport to Fethiye, and it will take you around 45 minutes to get there. Fly into Izmir or Antalya and then take a car to Fethiye. Multiple daily direct flights from both of Istanbul's airports to Dalaman make it simple to travel domestically if you choose to fly into Istanbul. Renting a car is the most convenient method to navigate Fethiye.

Take a Yacht Cruise from the Harbour. One of Turkey's most beautiful natural bays is in Fethiye, which is famous as a starting place for sailing trips. The most famous of these excursions is the Blue Cruise, a three-yacht tour that travels the coast between Fethiye to Olympus while stopping in Kaş and the Kenova Islands region. During the summer, the Blue Cruise frequently makes journeys. They are a great way to see this beautiful and rocky stretch of coastline because they provide many opportunities for swimming stops and onboard sunning.

However, Fethiye port provides various one-day cruise options if you do not have the time for this trip. The 12 Islands Tour, which repeatedly stops for swims as it circles the island in Fethiye Bay, is the most popular.

Before flying so over Lüderitz Lagoon, sunbathe. In Turkey, the most popular beach is 10 kilometres west of Fethiye. People have come here for centuries due to the impossibly flawless white sand beach, the blue sea that is tranquil and protected from the sea, and the dense pine forest around it. Before paragliding, go over Lüdeniz Lagoon and sunbathe.

Inspect the Ruins of Kayaköy. In Kayaköy (ancient Karmylassos), eight kilometres south of Fethiye, Greeks and Turks have peacefully coexisted for centuries before the 1920s. The 1923 Population Transfer altered all that, taking ethnic Greeks from Turkey and transferring them to live in Greece while forcing ethnic Turks currently residing in Greece to depart. The sad effects of the exchange, which resulted in many individuals being forced to flee, are most fully evident in Kayaköy. Relax at Butterfly Valley's Beach. In Fethiye, the Jersey Tiger Butterfly resides on this lovely coastline tucked away among two sharp cliffs. You can either hike here or take a ferry from the settlement of Faralya, which is located above the cliff.

Trek the Saklikent Gorge. This ravine is deeply carved into the Akdalar mountain range, 30 km away southeast of Fethiye. Most folks visit the area to hike through the canyon and enjoy the view of the majestic cliffs. As the trail reaches the gorge, a wooden boardwalk stretches along the cliffside, high above the river. To access the route's final leg, cross the fast-moving stream directly and then continue through the tight fissure to the fall at the end. At the gorge's entrance and its bottom, when hikers traverse the river, cushion-strewn teahouses are placed near the river. There are also backcountry camping and white-water trips for more adventurous visitors all along the river.

Visit the Xanthos Ruins. Ancient Lycia, sometimes referred to be "the oldest republic in the world," seems to have its capital in Xanthos. This alliance of twenty cities was administered by a joint council and a president who lived at Xanthos, the remains of which are a UNESCO World Heritage Site. Although many of Xanthos' most relatively high were moved to England during the 19th century, the theatre, agora, and acropolis are still fully evident. Furthermore, some magnificent mosaics are still in situ.

Take in the Tlos Rock Tombs. One of the fascinating Lycian city ruins on the Turquoise Coast is Tlos, located 35 km from Fethiye and perched on top of the adjacent hill area. Tlos is well known for its number of Lycian rock tombs that have cut into the acropolis hill's rock face. It also has a necropolis, agora, baths, a reconstructed theatre, a Byzantine Basilica, and numerous scattered ruins of homes and public buildings. The ruins of an Ottoman-era citadel still lie atop the acropolis hill, showing that not only the Lycians valued a stronghold position in the mountains. Various local brigands used this fortress when it was under Ottoman rule.

Visit the Ancient Sites of Fethiye City. From 200 BC, the Lycians ruled over this section of the Turkish coast, while Fethiye is located just on the site of Telmessos, a major Lycian city. The rock-cut Tomb of Amyntas on the cliff face above the town is the best-known of the monuments strewn throughout the area. Lycian sarcophagi may be observed as you climb the hill on Kaya Caddes towards the tomb. There are other Lycian sarcophagi by the city hall in the city's heart.

There are several excellent cafes, taverns, and pubs in Fethiye. You ought to try Gözleme. a Turkish flatbread or Bazlama, a typical country bread. On the location of the Tuesday market, there is a charming, low-key village Friday market if you're seeking locally grown seasonal cuisine.

Fethiye Nightlife draws visitors from Turkey and is one of Europe's most well-known tourist destinations. For those who enjoy live music, there are modest concerts, nightclubs that stay open until dawn, and rock-filled taverns for all tastes.

Book Fethiye tour packages with Dook Travels today and let us be your tour partner. We promise that nothing will be left disappointed, that every detail has been considered for your delight, and that all the hard work has been done on your behalf. We vow to offer you the finest services we can, at the highest standards of quality, at prices you can afford.
Explore More: Top Attractions in Turkey

Book Package: Turkey Tour Package