Top Dharamshala Tour Packages
Dalai Lama, a Tibetan monk living in exile, makes his home in Dharamshala, which has gained fame as a holy place. The city is divided among higher and lower sections at varying elevations. Dharamshala city makes up the bottom section, whereas Mcleodganj is the name given to the higher section. Check out Dook International, where you can choose from various fascinating Dharamshala tour packages. Reserve exclusive Dharamshala Holiday packages with discounts and exclusive incentives.

Dharamsala packages offer a chance to reconnect with nature in the beautiful Kangra valley and against the Dhauladhar mountain range in Himachal Pradesh. Because of its year-round charm, visitors come from around the world to experience its rich history and diverse culture. Dharamshala's infrastructure and amenities also contribute to the city's appeal as a vacation spot.

Things to know about Dharamshala (India)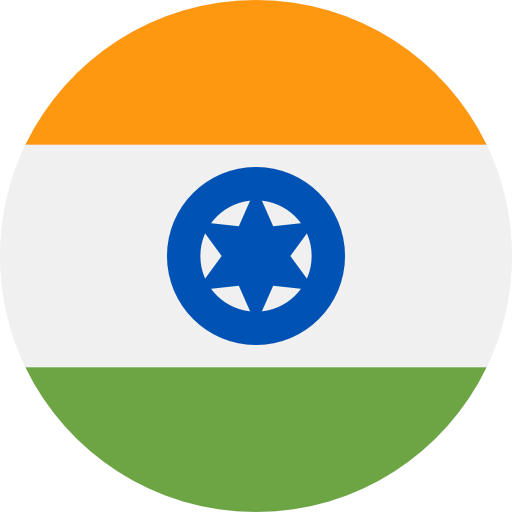 Namgyal Monastery, the residence of the Dalai Lama, will be one of your first stops on the Dharamshala Tour. The second Dalai Lama founded this monastery in the 16th century, making it the most significant Tibetan monastery constructed outside of Tibet. About 200 monks are dedicated to keeping the monastery's long-standing customs and artworks alive.

The Himachal Pradesh Cricket Association (HPCA) Stadium in Dharamshala is a stunning venue for cricket matches. Dhauladhar mountain ranges can be seen from the property. However, you may need to be aware that Dharamshala is home to the equally stunning Kareri Dal Lake. If there is one place on Earth where natural splendor reaches its pinnacle, it must be here.

Best time to visit
Mar-Jun, Sep-Dec
Climate Types
Humid subtropical
Experiences in Dharamshala
Dharamshala, in the Indian state of Himachal Pradesh, is a gorgeous hill station located in a cedar forest at the foot of the Himalayas. For the most stress-free trip, reserve one of our Dharamshala Vacation Packages in advance and pay for it when you return.

Exploring the city of Dharamshala and participating in outdoor pursuits like paragliding, trekking and camping are all possible thanks to the mild summer temperatures that persist throughout the day. In the summer, the climate in this city is utterly relaxing and soothing.

Top Attractions in Dharamshala
Dharamshala is a scenic and panoramic hill station tucked away in the Himalayas. Dharamshala, set against a backdrop of the Dhauladhar hills and lush deodar woods, has become a must-to-see on itineraries through Himachal Pradesh. Dharamshala is known for its breath-taking scenery, beautiful lake, thriving monasteries, colorful temples, glistening waterfalls and historic forts and museums. Don't just stop by, spend some time looking about to appreciate their unique appeal. Dharamshala's concrete facade conceals a lovely, vibrant city you can discover when you book one of our Dharamshala Packages.

Plan A Trip To Dharamshala
Dharamshala, in the Indian state of Himachal Pradesh, is a popular tourist destination. In the past, it was known as Bhagsu, but currently, it is the principal city of the Kangra area. This hill station boasts a dense frontage of oak and fir trees and is surrounded on three sides by snow-capped mountains. Lord Elgin, Viceroy of India from 1862 to 1863, was awed by the quality of the goal and the way it made him think of his native Scotland while serving in the British administration. Choosing one of Dook International's Dharamshala Holiday Packages is the easiest way to have a memorable vacation in Dharamshala. Lord Elgin allegedly proposed that the British monarchy designate Dharamshala as India's summer capital. Dharamshala, hidden in the Himalayas, is a beautiful and picturesque hill station. Dharamshala, set against the Dhauladhar hills and dense deodar forests, is a popular tourist destination in North India.

Dharamsala is one of the best places to study Buddhism and Tibetan culture because it serves as a centre for the Tibetan diaspora. Comfort, pleasure, and revitalization await tourists in this north Indian metropolis. This hill station has everything you could want in a summer getaway: peaceful settings, mild weather, and beautiful scenery. Dharamshala packages with Dook International brag about the city's picturesque landscape, tranquil lakes, active religious communities, majestic temples, glistening waterfalls and historic forts and museums.

Best Travel Experiences in Dharamshala

There are some of the world's most beautiful hill stations in India. The travelers from all over the world, as well as the United States, flock there. Dharamshala is a must-to-visit destination if you're looking for one of India's finest hill stations. If you're a spiritual traveler or enjoy taking in serene scenery, purchase one of our Dharamshala Tour Packages. Beautiful scenery and exciting activities await you in Dharamshala. With its picturesque landscapes and quiet atmosphere, Dharamshala Tour is the perfect spot to unwind and recharge. Dharamshala is one of the most excellent and most visited hill stations in India because of its exquisite scenery and the prevalence of Buddhism.

Top Things to Do in Dharamshala

Dook International offers a plethora of Dharamshala Tour Packages for you to choose the best among them! Triund, to the north of Dharamsala and McLeod Ganj, is sometimes referred to as Dharamsala's "crown jewel." Trekking enthusiasts come here to begin their journey to McLeod Gunj. A highlight of the hike is the opportunity for sightseers to take in the breathtaking panorama, which includes the Dhauladhar Mountains on one side and the Kangra Valley on the other. If you find this appealing, you may experience it by booking one of Dook International's Dharamshala Holiday Packages. Dharamshala is known for its pristine air and quiet landscape, making it a popular tourist camping destination. Camping is fantastic along the path connecting Dharamsala and McLeod Ganj. In Dharamsala, you will find camping gear at a variety of stores.

Best Places to Eat & Drink in Dharamshala

Mcleodganj is home to some of Dharamshala's most popular eateries. Any tourist's needs can be met here. We at Dook Internationals will meet your foodie needs when you choose our famous Dharamshala Holiday Packages!

Dharamsala and Mcleodganj are home to some of the world's finest dining establishments (Upper Dharamsala). So much so that people from all across the region visit these tiny communities specifically for the cuisine. The best Italian, Japanese, Mediterranean, and Continental cuisine can be found at the Tibet Kitchen, Norling Restaurant, and Four Seasons Cafe, in addition to authentic Tibetan and Bhutanese fare. Just a touch of sweetness, courtesy of Crepe Pancake Hut, Hummingbird Cafe, and Chocolate Log. You will experience a culinary journey in this Himalayan region like no other.

Dharamshala and Mcleodganj are home to various restaurants serving tantalizing dishes inspired by Tibetan, Chinese, and other Asian cultures. In addition to these, you may also readily obtain Israeli and Continental fare.

Best Shopping Places in Dharamshala

Kotwali Bazaar is a well-known marketplace in Dharamshala, where you can buy a wide variety of woolen goods and Tibetan souvenirs. Various stores in the marketplace offer fashionable shawls, sweaters, cardigans, and other necessities. Buddhas sculpted from stone, crystal, wood, and other materials are just some Tibetan artifacts you may purchase in the market. Shop owners in this market are kind and welcoming, offering their wares at reasonable prices.

Located in Dharamshala, the internationally renowned Semshook Tibetan handicraft store attracts visitors not just from India but from all around the world. Everything in the store has some Tibetan theme. They're not just spiritually advanced but also stunningly attractive.

Buddhism heavily influences Dharamshala, and many of the locals are Buddhists. As a result, it is common to come across many Buddhist-themed souvenirs. In a shop called Divine Buddha Handicrafts in Dharamshala, you may buy Buddha sculptures and traditional Tibetan goods on your Dharamshala Tour.

Why Travel to Dharamshala?

Dharamshala is a dreamlike hill station with numerous picturesque lookouts and tourist attractions contributing to its overall attractiveness. Those who visit the city of spiritual enlightenment will find themselves in ecstasy because of the city's peaceful atmosphere and beautiful landscapes.

Dharamshala also shines light on the splendor of Tibetan culture, as evidenced by the many monasteries in the area. If you go to Dharamshala without also seeing out McLeodganj, your trip will be lagging behind. Beautiful panoramas of the Dhauladhar Mountains may be seen from this picturesque hill station. There is no better way to describe this place than as a paradise, given its reputation for exquisite Buddhist culture. Dharamshala is a place of tranquility, adventure, and stunning scenery. Hence there are repeat travellers. Dharamshala is a place to disconnect from the rest of the world and appreciate the majesty and beauty of nature. Maximize your time here by seeing the must-to-see attractions and participating in adrenaline-pumping activities. Your long-awaited vacation as a family has finally found the ideal spot. Dharamshala is teeming with exciting sights and activities for any traveler.

Travel Tips for Travelers

Dharamshala enjoys a mild summer climate because of its location. Therefore, March and June are ideal for a trip to Dharamshala. Exploring and lounging in the sun can be done at their best in the mornings and afternoons. As the sun goes down, there is a slight coolness. However, you need not fear; it will not freeze. You can anticipate light rain and, possibly, hailstorms from May. You should postpone your trip to the city until the rainy season has ended in late September, as landslides are common between July and September.

During winter, Dharamshala is covered in a deep layer of snow. Do you wish for a white Christmas? The door is open for you! If you need more time to organize everything, be assured that Dook International offers a wide variety of Dharamshala Tour Packages to ensure your trip goes smoothly.
Explore More: Indian Tour Packages