Top Dhaka Tour Packages
Dhaka is a city that can be summed up in three words: fascinating, diverse and entertaining. You can't go wrong if availing Dook Travel's Dhaka Tour Packages. Whether you're on a tight budget or want to splurge, we have the perfect itinerary for every type of traveler. Whether you're looking for a city tour or a relaxing getaway, a cultural excursion or an outdoor adventure, we are all set to give you what you dream of! We know how hard it is to find affordable tours to Bangladesh, so we've made it our mission to make sure you can get the most bang for your buck.

Things to know about Dhaka (Bangladesh)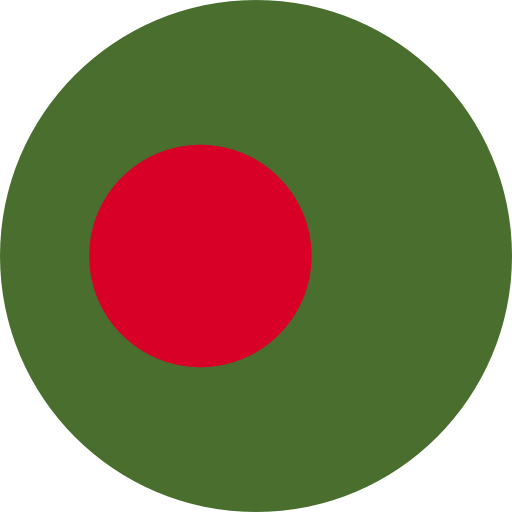 Located on the banks of the Buriganga River, it was once the capital of Mughal Bengal between 1608-1704. The city is the largest in Bangladesh and has a population of over 31 million people. It is home to numerous universities and colleges, including the University of Dhaka, which was established in 1921. The people of Dhaka are proud of their city and it shows in the way they interact with each other. It is also one of the most diverse cities in the world, a melting pot of cultures that makes an interesting mix.

If you're looking for an escape from your everyday life, Dhaka is a great place to do it. Dhaka has something for everyone and with our Dhaka Packages you will experience the city like never before starting from its street food hubs to its bustling markets and malls.

Airports
Tejgaon Airport, Shahjalal International Airport
Experiences in Dhaka
Dhaka is a city of contrasts. It's one of the most cosmopolitan places in the world, with a rich yore and culture that spans millennia, but at the same time, it's also very much a modern city, with skyscrapers towering over neighborhoods where people still live in traditional homes with courtyards. The food is incredible, it's the only city in Bangladesh where you can get both Indian and Chinese cuisine. If you're looking for somewhere to party, there's no better place than Dhaka and no better way to travel than with Dook's Dhaka Holiday Packages.

Top Attractions in Dhaka
Dhaka is a dream destination for any traveler. It's a city that is bursting with life and its attractions are just vibrant. The city is home to some of the most beautiful mosques in the world, as well as an incredible number of museums and galleries which you will get to explore with us on your Dhaka Tour. The area around Dhaka is also filled with beautiful lakes that are perfect for swimming or relaxing on a sunny afternoon. You'll find plenty of parks and gardens nearby when you just want to get out in nature!

Dhaka is a city of great diversity. It has everything you could hope for when it comes to food, culture and architecture. It's time to plan your Dhaka Tour!

Best Travel Experiences in Dhaka

The best way to get a feel for the city is by visiting Old Dhaka, where you will find many of the city's most beautiful landmarks. You can see the beautiful architecture of Suhrawardy Udyan Park, which is a national memorial. It was a British military station back in the day. In addition to this park, there is the Museum of Independence where you can learn about Bangladesh history from the Mughal time to its Independence. Apart from that, you can explore with our Dhaka Holiday Packages many other historic buildings that have been preserved and restored over the years.

Another great place to visit is Chawkbazar. This neighbourhood has always been known for its street markets and shopping opportunities, but today it is also home to some of Bangladesh's best restaurants and hotels. There are dozens of restaurants within walking distance from Chawkbazar train station that offer everything from Indian cuisine to Chinese food options as well as American dishes like burgers and pizza slices cooked on grills outside their establishments!

Top Things to Do in Dhaka

Dhaka is full of things to do, but if you're looking for something a little more unique than the usual tourist traps, here are some ideas:

• First and foremost, start your trip like Bangladeshi! Go on a rickshaw ride or a boat ride at Buriganga River.
• Explore the fascinating streets of Old Dhaka: Begum Bazar, Bongshal Road, Shakhari Bazar, and Islampur Road, to name a few!
• Dhaka has many beautiful mosques and other landmarks as well that you can explore with our customized Dhaka Tour Packages. They are Pink Palace, Sadarghat, Mridha Mosque, Lalbagh Fort, Star Mosque, Armenian Church, Bait-ur-Rouf Mosque, Parliament Building, Dhaka Shipyard, Dhakeshwari Temple, and Liberation War Museum.

What to Eat and Drink in Dhaka?

You're in Dhaka! You've heard the stories and seen all the tasty food pictures. Now it's time to put them into practice with our Dhaka Packages:

• Main Dishes: Paratha, Kachchi Biryani, Bhuna Khichuri, Patla Khichuri, Morog Polao, Bangladeshi Thali
• Snacks: Grilled Chicken and Naan, Haleem, and Seekh Kabab
• Street Food: Fuchka
• Dessert: Misti Doi, Doi Chira, Falooda, and Rasmalai
• Drinks: Borhani and Sweet Lassi

What to Buy in Dhaka?

If you have planned your Dhaka Tour, here are some things that you should buy: Jamdani Sarees, ceramics, jewellery, pink pearls, brass items, leather accessories, and bamboo products, to name a few.

Top Reasons to Visit Dhaka

Dhaka is a world-class city with a rich history and it is truly one of the most amazing places you can visit.

• A visit to Dhaka will show you how beautiful and diverse Bangladesh is.
• You can explore the wonderful handicrafts that are produced in this region.
• Dhaka is an extremely safe city, which makes it an ideal destination for families as well as individuals who want to travel alone or with friends.
• This city has a great variety of food options, including traditional Bangladeshi dishes.

Best Travelling Tips for Travelers

When travelling, it's important to be prepared. Here are some of the tips you can use to make your Dhaka Tour as stress-free and enjoyable as possible.

• Pack light, don't bring anything you don't need! Plus, you'll use up less space in your luggage and feel less weighed down by all the stuff you will be carrying around.
• Always check airline policies before boarding a flight. Airlines have different rules about what kind of luggage can be checked in and how many bags you can have with you in cabin.

Dhaka is a city that can be hard to navigate, especially if you're not familiar with it. But don't worry! Dook International has been there and done that. We can help you get around and see the sights as quickly and efficiently as possible. You'll have fun exploring the city with one of our Dhaka Tour Packages, but also learn about its history and culture and maybe even make some new friends along the way!