Top Denpasar - Bali Tour Packages
Denpasar is the capital city of Bali and the most populous urban area in Indonesia. It's an important hub for tourism and business, with 725,314 people living there. The city has many attractions including temples, beaches and parks. Dook Travel's Denpasar Tour Packages is the best way to see all of the beautiful sights in the city. We, at Dook, also offer a variety of tours that will take you to an adventure through the streets, parks, and buildings of this metropolis. Whether you are looking for a unique way to explore your city or just want to spend some time with friends and family, while learning a bit more about what makes Denpasar so great, our tours are definitely to satisfy any traveler.
Things to know about Denpasar (Indonesia)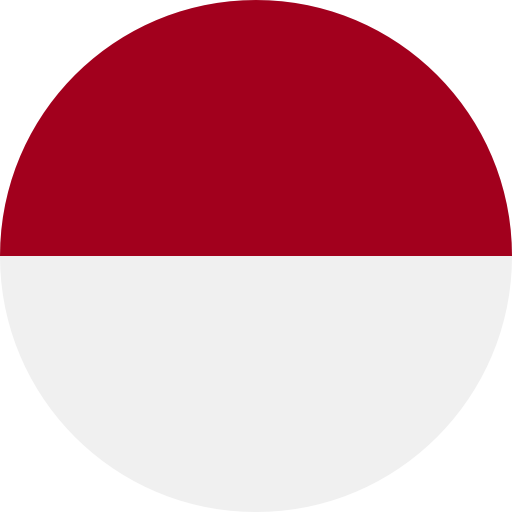 Denpasar is one of the largest cities in Indonesia. It's also a great place to visit if you're looking for a taste of Indonesian culture in the middle of Bali's most famous tourist attractions. It's known as the "City of Smiles," but you'll probably want to smile once you've been in Denpasar for a while. It's true that the people are friendly, but they're also incredibly loud. As the capital, Denpasar has many government buildings and offices, as well as hotels, restaurants and other tourist-related businesses. The main street is called Jalan Raya and runs north-south through the city centre. It's lined with shops selling souvenirs and clothing as well as colorful street art. The city has one main beach called Biaung Beach and many smaller beaches nearby. You can find all kinds of water sports here including surfing, snorkeling, scuba diving, fishing (especially squid), windsurfing and more! The beach is also home to many bars and clubs that offer live music during the day and nightlife into the early morning hours on weekends. One thing to keep in mind is to be sure to pack comfortable shoes. Denpasar is known for its high humidity and it can be very hot and sticky in the summer months.
Airports
Ngurah Rai International Airport
Experiences in Denpasar - Bali
Denpasar is a great place to visit for many reasons. It's one of the most famous destinations in Indonesia, and it's also home to many excellent beaches. The weather is warm all year round, so if you're looking for somewhere sunny, then Denpasar will suit your needs perfectly! Denpasar has plenty of activities to offer too like surfing lessons at local schools, diving lessons with qualified instructors, horseback riding excursions through forests in the midst of friendly monkeys. There are even yoga retreats where participants can practice meditation under palm trees in idyllic surroundings surrounded by crystal-clear waters. What more could anyone ask for?
Top Attractions in Denpasar - Bali
Denpasar is one of the most popular destinations in Bali for some good reasons. The city has a tons of things to do and it's easy to see why it's considered one of the top tourist destinations in Indonesia. If you're looking for a relaxing vacation, Denpasar is a great choice. The city's beaches are gorgeous and perfect for swimming or sunbathing. You can also enjoy swimming with whales or dolphins at Blue Lagoon, which is located right on the shoreline. If you're looking for something more active, there are plenty of activities available as well. You can bike along the beach or hike up one of the mountains like the FD Kintamani volcano. There are even rock climbing walls where you can practice your skills on the rock face itself!
Plan A Trip To Denpasar - Bali
Denpasar is a paradise that has attracted travelers from all over the world for centuries. If you are planning a trip to Bali, then we recommend you plan your trip around Denpasar as it is famous for its natural beauty, art and culture. If you're planning your Denpasar Tour, then plan your itinerary here!

Taman Festival Bali is an abandoned park that is open all year round. So, if you are up for a spooky adventure, you might add it to your itinerary. Jalan Legian is a street in Kuta, Bali. It's lined with bars and restaurants, so you can go out and have fun while you're there! The street is also great for shopping. If your trip to Denpasar ends up being very long and tiring but still want some nightlife action before heading back home then consider checking out one of these popular bars:

Kiting is a must-do in Denpasar! It's a fun sport that you can do with your friends or family. If you want to relax and enjoy the outdoors, kiteboarding is the perfect way to do it. It's also great for people who love the beach or want to experience some nature during their trip.

Admire the beautiful Tegenungan Waterfall with our Denpasar Tour Packages! Tegenungan waterfall is one of the largest waterfalls in Bali, and you can see it from a distance of up to 1 kilometre away. The waterfall is about 20 meters high and 1 kilometre wide, but it's also surrounded by lush greenery that makes it look even more impressive than its giant size would suggest!

Tour around FD Kintamani volcano with one of our Denpasar Packages. The volcano is the highest mountain in Bali and it's a popular tourist attraction. The mountain is also an ideal spot for trekking, photography and climbing.

Take one of our Denpasar Holiday Packages and go to the beach! Denpasar's beaches are beautiful and there are many to choose from like Padang Galak Beach, Pantai Batu Mejan, Pantai Biaung, Seminyak Beach, Taman Inspirasi Mertasari, Petitenget Beach and Legian Beach. They are a great place to relax, swim or walk on. You will find that Denpasar's beaches vary widely in terms of size, shape and amenities so it is important to check out at least two before making your decision on which ones you want to visit!

In your Denpasar Tour, do not skip it's delicious food. Denpasar is famous for its spicy food, seafood and vegetarian dishes. There are many different types of food that you can try out when visiting. The most common dish is Nasi Goreng or fried rice with vegetables such as eggplant, cabbage and carrots. Another popular dish is Ayam Goreng (fried chicken). In addition to these two dishes, there are also many other types of Indonesian dishes available such as Sate (roasted meat) or Soto Ayam (chicken soup). The list does not end here. Indulge yourself in some local food, such as babi guling, nasi campur, and gado-gado. Babi guling is a Balinese roast suckling pig, Nasi campur is a mixed rice dish with vegetables, meat and fish, and Gado-gado is a salad dish with vegetables, tofu and eggs.

Shop for souvenirs! If you're looking for souvenirs, consider getting ones made locally by local artisans, they'll not be cheaper than mass-produced items from overseas manufacturers, but still authentic enough to display proudly on your shelf at home when everyone else has moved on from Denpasar. Some of the best markets for shopping that you can wander through our Denpasar Holiday Packages are Badung Market, Jalan Sulawesi, Krisna Oleh-Oleh Khas Bali,

Learn about religious traditions and the local culture through our Denpasar Tour Packages! In this city, you will find many temples that are dedicated to ancient gods and heroes. Visitors can also experience traditional ceremonies during festivals such as Tumawidu or Saka Bulan (the fourth month of the Hindu calendar). In addition, if you're interested in learning more about Indonesian art, there are several museums where you can see paintings by local artists.

Dook International has been offering tours to destinations in Indonesia through the coveted Denpasar Packages. We are dedicated to providing the best service to all our customers. Our goal is to ensure that you have a memorable experience during your stay in Denpasar. Our team of experts will help you choose the best attractions and hotels so that you can enjoy your trip to its fullest. We look forward to welcoming you on your next exploration journey!
Explore More: Attractions in Indonesia

Book Package: Indonesia Tour Package