Top Dakar Tour Packages
While Dakar used to be a small settlement in the south of the Peninsula, it has spread into a much larger city and it hasn't yet stopped growing. Dakar, the capital of Senegal has a very interesting and vibrant culture, with strong remnants from its time of being a French colony. It has colourful streets with French architecture, while also staying true to the local Senegalese culture. To make your Dakar Tour an absolute breeze, book one of Dook International's Dakar Tour Packages this holiday season!

Things to know about Dakar (Senegal)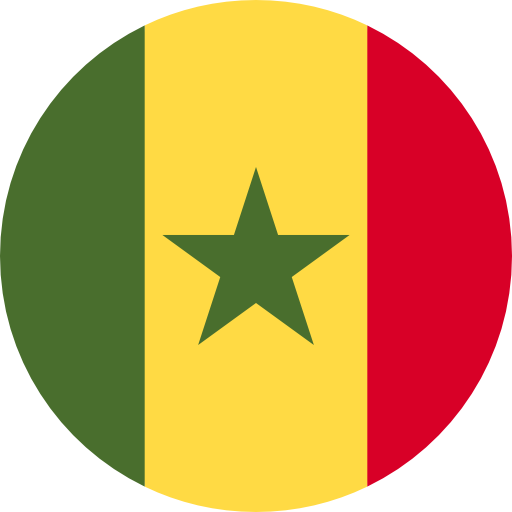 It is the capital of Senegal and its most populous city. It is also the tourism hub for the country. It is sometimes referred to as a city of extremes, because you can find horse-driven carts on swanky highways while also seeing brand new SUVs trying to squeeze through narrow sand roads. Our Dakar Holiday Packages are available to help you witness this contrast in person.

Airports
Yof, Leopold Sedar Senghor International Airport
Experiences in Dakar
When you become a traveller in Dakar by booking one of Dook Travel's Dakar Packages, you will find out that there is much to do and discover in this beautiful city. You can relax on peaceful offshore islands or dance all night in clubs playing the popular mbalax music. For those who love the frenzy of big cities can explore the crowded markets and look at the busy downtown and then end your day with a drink by the sunset. Your Dakar Tour will have you experiencing a city that exemplifies being on opposite ends of the same spectrum.

Top Attractions in Dakar
Our Dakar Packages will ensure you that you don't miss out anything that Dakar has to offer, especially its several beaches. They have lively and fun beaches that are frequented by both locals and tourist such as the Plage de N'Gor, Plage de Virage, and Plage de Yoff. You can also go to the Village des Arts if you would like to explore the art culture of Senegal. For lovers of history, there is the Musée Théodore Monod, which is considered to be Senegal's best museum.

Despite being a city of many complexities, Dakar is the best introduction to Senegal. There is something to do and see at every corner and it is one of the cities that have an energy that is unmatched anywhere else in the world. Going on a Dakar Tour might seem a bit daunting, but our Dakar Tour Packages do all the hard work for you so that you have nothing but a good time.

Best Travel Experiences in Dakar

The best kind of travel experience is beach-hopping, each of which will give you a cool and unique experience. One of our Dakar Holiday Packages will be sure to help you on this journey, so that you can see as many beaches as possible. Plage de N'Gor is a small but popular beach, often frequented by family and young people wanting to play football. There are also places where you can grab a quick snack along with seating right on the beach.

Plage de Virage is popular amongst surfers, and you can see beautiful waves here. By booking one of our Dakar Packages, you can be a part of the crowd that frequents the beach. While it is mostly a local crowd, it is a good spot for tourists as well as it is quite close to the airport, only about 1.5km away. You can also go to Plage de Yoff but you should remember that the sand here is not the cleanest, but it is still a popular spot for both local and tourists.

While these beaches are all nice, you will be sure to have the best experience at Île de N'Gor, the highlight of any Dakar Tour. Île de N'Gor, a tranquil island located off Dakar's north shore, is a great place to get away from the hectic streets of Dakar for a short while. There are a few quiet beaches on the bay side, while the northern shore has some world-famous waves if you'd like to surf. The majority of people stop by for the day to laze on the beaches, stroll through the village's sandy alleyways, and get lunch at a restaurant by the water, but there are also a number of charming guesthouses in the area.

Top Things to Do in Dakar

If you would like to know more about the culture and history of Africa, you can go to the Musée Théodore Monod. Over 9000 pieces are on display in exhibitions that focus on African art and culture. Animated displays of masks and traditional clothing from all throughout the region, including Mali, Guinea-Bissau, Benin, and Nigeria, provide a great overview of fashion without overwhelming the viewer. Additionally, you can view exquisite textiles, sculptures, drums, musical instruments, and farming equipment. The contemporary art exhibitions are frequently held in a gallery below the main structure. If this sounds like something you would be interested in, prebook one of our Dakar Holiday Packages before your vacation!

Best Places to Eat & Drink in Dakar

When you opt for our Dakar Packages, you will be sure to get a taste of the cuisines that this vibrant city offers. There are a ton of restaurants as well as a variety of cuisines, so you will be sure to find something that you will enjoy. A popular spot amongst the locals and tourists is La Pointe des Almadies. There is a huge range of appetisers and a medley of several cuisines, so you can find anything from pizza to Vietnamese noodle soup. There is also a pool attached to the restaurant so you can take a dip to cool down!

Best Shopping Places in Dakar

Your Dakar Tour would be incomplete without doing a bit of shopping for yourself or family back home. You can go to Marché Kermel, where you will find a good mix of snacks and souvenirs. It is a great place to visit because it has an absolutely beautiful building that hides its busy stalls.

Travel Tips for Travelers

Many of the beaches in Dakar can get a bit crowded, especially on the weekends, so keep an eye out for good timings to visit. If you are visiting the city for the first time, you may be confused as there are a variety of options on where to stay and things to do. Dook International can help you there as we offer several reasonably priced Dakar Holiday Packages so that you can set aside all your worries and have a grand old time!