Top Chisinau Tour Packages
Our most sought after tours take you to all the local attractions of the city. Clicking on the tours below will give you further details about the packages.
Top things to know about Chisinau (Moldova)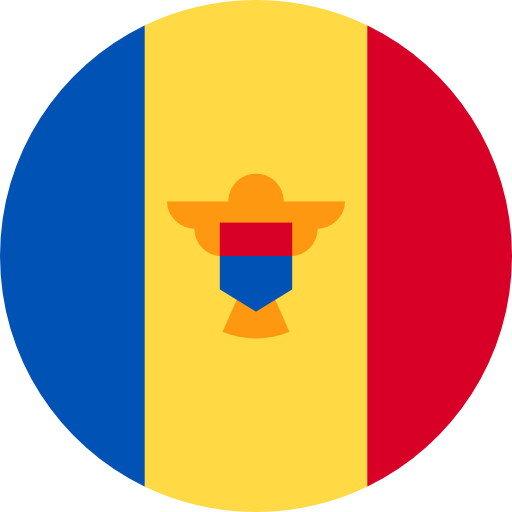 While the monasteries and museums of Chisinau will take you back in history, the wineries will give you a taste of its local culture.
Chisinau is the capital and the largest city of The Republic of Moldova. It is located in the middle of the country on the river Bac. The city is not very densely populated with a population crossing approximately half a million. It is the country's commercial and industrial hub and also its most economically prosperous city. Chisinau has Humid Continental Climate where the summers are warm and the winters cool and windy. Over the last few years, the city has seen a rise in tourism due to wine tourism and religious tourism. In response to the increasing number of tourists, the country has relaxed visa requirements for many countries making it easier to travel to the country.
Airports
Chisinau International Airport
Experiences in Chisinau
Chisinau has something for every kind of traveller whether they are travelling with family, a special someone on their honeymoon or if they are a foodie. Book a tour with Dook Travels today to get the most out of a vacation in Chisinau.
Top Attractions in Chisinau
Chisinau is a complete package. There are wineries and vineyards, Parks and Flower Markets, Cathedrals and Museums. Dook Travels will design a tour that will let travellers experience the best of Chisinau.
Plan A Trip To Chisinau
Explore the wine city of Chisinau with Dook Travels
Chisinau is the hidden gem of Eastern Europe. It is sparsely populated, quiet and doesn't have huge crowds of tourists swarming all over the city making it an ideal city for those who are seeking less touristy cities to vacation. Chisinau has a great wine culture with Moldova even celebrating a National Wine day. The wines are exported to over 50 countries.

If you are a Wine connoisseur then Chisinau is your dream city, however, if you have had little or no wine in your life then you can take one of the many wine and cognac tasting sessions in the city. The most popular winery of the country is just a few kilometres outside Chisinau. The city also has great food and you must visit a local restaurant serving traditional Moldovan food to get a taste of the local culture. Chisinau also has beautiful churches and Cathedrals, especially Cathedral Of Christ's Nativity. This is the main cathedral of the Moldovan Orthodox Church and was built in the 1830s. The cathedral was built in a neoclassical design. Next in line should be the Ciuflea Monastery which was built in the mid-1800s. The monastery has been built in Russian-Byzantine style. The Church of Saint Pantaleon should also be on your visit list. After a day of exploring monasteries and cathedrals, one should head to the many parks of Chisinau especially to the Ștefan Cel Mare Park. Originally called the Pushkin park, it's the oldest park of Chisinau spanning more than 17 acres. This park has many water features, cafes, landscaped gardens, and trees.

Dendrarium Park is another beautiful park to visit which has lakes and ponds, and an ideal place to go picnicking with children. Chisinau also has plenty of museums for those tourists who like to get a feel of the local culture and history by visiting museums. The first Museum on your list should be the National Museum of History of Moldova. The museum has more than 2,50,000 exhibits and holds nearly 15 exhibitions every year. The museum is divided into many sections: Ancient History and Archaeology, Medieval History, History of Basarabia, Contemporary History, Treasures so you can choose which section is most likely to interest you. Another interesting museum to spend a few hours in is the National Museum of Ethnography and Natural History. The museum was founded in 1889 and happens to be the oldest functioning Museum of Moldova. The museums are home to many interesting exhibits like paleontological, Zoological, archaeological and numismatic collections. Getting around the city is easy as it has good local transport. There is a huge network of buses and trolleybuses which take you around the city. There are also many taxi services operating in the city in case you don't want to take public transport. Chisinau is an offbeat city with a lot to offer to tourists and travellers whether it's wine or monasteries. Dook Travels has designed tours that will take you to all the top attractions of the city using well-researched itineraries.