Top Bucharest Tour Packages
Bucharest, the capital city of Romania is a nation whose very soil is rich in artifacts of a magnificent and fascinating past that dates back to the Roman Empire. It has long played to be the ideal and vivid representation of the great past, with its jaw-dropping castles perched perilously on craggy hilltops and protected towns with some of the top winter activities in the world. The nation has a wide range of things to offer in addition to beautiful surroundings like the Carpathian Mountains and the Danube Delta. While booking Dook International's Bucharest Tour Packages you will be enthralled to discover this still one of the lesser-known and less-explored tourist destinations in Europe.
Things to know about Bucharest (Romania)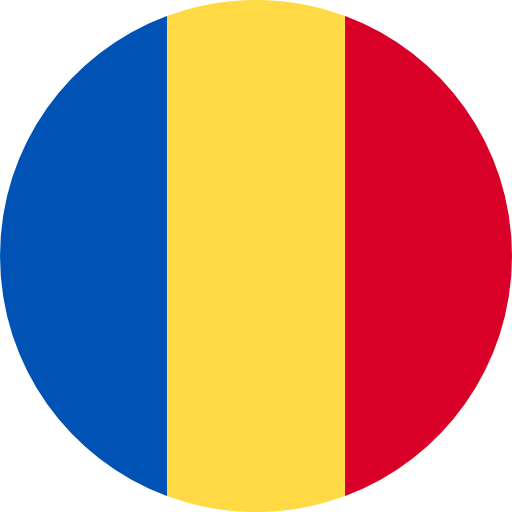 On stunning mountains, you may learn to ski and snowboard, spend the night on an icy bed and savor some of the world's best cuisine. Take your loved ones on a thrilling snow adventure in Romania while you enjoy the rich and fascinating history and culture of this charming European nation. On the alleys of Sighisoara and at the Transylvanian Bran Castle, immerse yourself in the vampire legends of Vlad Dracula. On your Bucharest Tour, explore the fascinating cultural attractions of this lovely city. Take a stroll through the Old Town to take in the beauty and catch sight of the Palace of Parliament. You will have the wonderful opportunity to visit its picturesque scenery, charming tiny towns covered in snow and the folklore that calls these places home.
Airports
Bucharest Baneasa Aurel Vlaicu International Airport, Henri Coanda International Airport
Experiences in Bucharest
Bucharest has a colorful past that melds with its contemporary character. It was formerly referred to as "Little Paris" because of its rich architecture. The clash of architectural styles is disorienting but fascinating. Its Byzantine structures, churches from the 16th, 17th, and 18th centuries, Art Nouveau houses and stunning neoclassical facades have all endured earthquakes, war and later communism; together, they combine to form an amazing urban spectacle. Somber block panel masonry and the enormous Palace of the Parliament, the cherished building of Dictator Nicolae Ceausescu, both bear witness to that gloomy political period.
Top Attractions in Bucharest
One image that comes to mind when we discuss Bucharest is that of vampires slipping into abandoned castles and waiting to pounce on unwary tourists. Bucharest is far more than that. It boasts of a fair number of medieval castles and also has stunning alpine scenery that makes it possible to go skiing and hiking in the winter. The visitors can explore the lovely villages and painted cathedrals with Bucharest Tour Packages.
The best experience one can have in a lifetime is Bucharest's pristine natural beauty and country life. Consequently, it is a lovely location for a fun-filled vacation. The tour will take you on a wild ride through ominous tales and legendary myths. You will undoubtedly be impressed by this location's outstanding collection of historic monasteries, castles and churches.

On your walk back to your accommodation, you can even catch a peek at Bucharest's Communist landmarks and visit the individual museums. It's time to delve deeper into the important part of Brasov, Sibiu and Bucharest. On the final night of dinner, proceed to the farewell dinner and discuss the wonderful experiences you had there.

Travel Experiences in Bucharest

The picturesque Bucharest is the most notable of many intriguing locales. This Central European location is the ideal fusion of whimsy lovely land with a touch of modernization, boasting picturesque mountains, brilliant sunrises, panoramic lakes, ancient cathedrals and museums. Explore Bucharest's beautiful old districts and parliament palace while you're there. Don't forget to explore Dracula's castle's ethereal attractions and uncover its horrifying past. Take a 360-degree Bucharest tour, picturesque landscape and experience its unearthly appeal. Travel around the ancient streets while shopping at the finest high-end markets. Whatever the case is, a once-in-a-lifetime trip to Bucharest is all that's required.

Explore Bucharest's spacious city parks, take in the artwork and exhibitions at its top-notch museums, and get lost in the grimy yet endearing streets that wind through the Old Town. One of the city's most picturesque streets, Calea Victoriei, offers visitors a chance to see some of the biggest and most significant historical structures in the nation.

Understanding Bucharest's complicated background will help you appreciate its contemporary sensibilities as a thriving European center. Our list of the top attractions and things to do in Bucharest will help you find the best spots to visit in this vibrant city.

Best Places to Visit in Bucharest

1. Romanian Athenaeum

The regal Romanian Athenaeum (Ateneul Român), the city's most esteemed concert venue, is home to the George Enescu Philharmonic Orchestra. The 19th-century structure, created by French architect Albert Galleron, has a 41-meter-high dome and a epistyle of six Ionic columns that resembles a Greek temple. The interiors include a lobby with spiral marble staircases, balconies, and ceilings decorated with elaborate gold leaf paintings. The 652-seat theater is renowned for both its great art and excellent acoustics. The circular hall's 70-meter-long and three-meter-tall fresco, which proudly depicts historical events, winds its way around.

2. Palace of the Parliament

One of the most popular tourist destinations in Bucharest is the Palace of the Parliament (Palatul Parlamentului). It is the second-largest administrative building in the world (after the Pentagon), a construction marvel that also holds the record for being the heaviest building ever constructed. It was built with marble and steel, has more than 3,000 rooms, and was originally given the name People's House by its visionary, Dictator Nicolae Ceausescu, who used it as both his family's home and the location of his government.

Ceausescu demolished houses of worship, businesses, industries, parks, a portion of the Old Town and entire communities in order to finish it. Over the course of 13 years, more than 20,000 workers and 700 architects constructed the lavish Neoclassical-style palace. The National Museum of Contemporary Art and the Romanian Parliament are currently housed in a small piece of the still-unfinished building. Visitor proximity to its size, kitsch and extravagant luxury Ceausescu would have continued to enjoy had he not been ousted in a coup d'état is made possible through scheduled visits.

3. Curtea Veche: The Old Princely Court

The Old Princely Court (Curtea Veche), in the center of the Old City, served as the opulent home of Wallachian princes. Vlad Tepes, also known as Vlad the Impaler, who served as its most well-known inhabitant and served as the model for Bram Stoker's Dracula story. The walls of the court, some arches, and columns remain, along with a statue of the infamous Romanian royal. The Old Court Museum, which showcases pottery and objects uncovered during an archaeological dig near the remains, is also worthwhile visit.

4. Bucharest Parks

Beautiful parks are abundant in Dook designed Bucharest Packages and inhabitants enjoy them all the yearlong. Cismigiu Gardens, the first city park, was created in the middle of the 19th century. One of the most popular activities here during the summer is renting rowboats, while during the winter, people enjoy going to the ice rink. In 1860, the Gradina Botanica din Bucuresti, or Bucharest Botanical Garden, was founded. It has more than 10,000 distinct plant types and is 17 hectares in size. Highlights include the abundance of greenhouses, the educational museum and the countless flower beds.

5. Bran Castle

This national landmark, Bran Castle is better known abroad as Dracula's Castle. It was constructed in the 14th century and probably has nothing to do with the made-up Bram Stoker character. There is no proof that Stoker was aware of the castle's existence or that Vlad the Impaler, the model for Dracula, ever went there.

Even yet, the eerie and dramatic castle, which is perched amid dense forests and frequently shrouded in fog, is nevertheless one of Romania's most recognizable landmarks and is highly recommended. The castle, which is now a museum featuring historical furnishings and items that previously belonged to Queen Marie, also educates tourists about Vlad the Impaler and provides access to turrets, constricting passages, and unsettling stairs.

Where to Eat in Bucharest?

People frequently mention Bucharest's fantastic restaurants as one of the things they most fondly recall after visiting. The fact that food memories frequently feel more evocative than other forms of sensations is one factor. However, it's partly because Bucharest is home to some of Romania's top eateries. The traditional Romanian food will stick to your memory longer than any other attraction, despite the fact that the country's stunning scenery, medieval villages, and historic castles are also remarkable.

You won't have to travel far to locate a great place to dine when visiting Bucharest because many of the city's greatest eateries are concentrated in the old town. The majority of them are housed in grand, exquisitely decorated dining rooms in old buildings.

Caru' cu Bere (The Beer Cart)

Since this unique restaurant was originally a brewery in 1879, it goes by the name Caru' cu Bere (The Beer Cart). A few years later, the business's proprietors at the time made the decision to expand by opening a restaurant next door. They hired an Austrian architect to create the plan, and the outcome was magnificent: vaulted ceilings adorned with paintings, stained glass, mosaics, and carved paneling.

Hanu' Berarilor (the Brewery Inn)

Two restaurants in Bucharest, Casa Opera Soare and Casa Elena Lupescu, both housed in historical structures, operate under the trademarked name Hanu' Berarilor. Traditional Romanian cuisine is offered at both the establishments. Excellent food is served with consistently timely service and minimal wait times.

La Mama (Like at Mom's House)

This is the place to go if you want a delicious lunch for a fair price. You will be pleased with the quality of the meal and the service. The concept and desire to dine well and inexpensively, like at Mom's house, where warm and delectable food was constantly on the table, gave rise to the La Mama restaurant chain in Bucharest. If you're short of time or money, this is a wonderful option for a quick supper.

Where to Buy Souvenirs in Bucharest?

Shopping in Bucharest may not be as good as in London, Paris, or New York when it comes to fashion, but it's getting there gradually. Romanians are hipsters who enjoy their coffee shops and street fashion equally. Fortunately, residents of the city who enjoy museums and beautiful buildings may also see the changes that have taken place. Dizainăr is a favorite among locals since it offers distinctive art and design objects ideal for altering your home or for surprising guests. The shop is cozy and gives off the vibe of a big garage filled with amazing goods where you may seek anything in any style.

Cărturești is essentially a bookstore with an extensive and outstanding range of books, records, and music CDs. It also has a tea house with a welcoming and relaxing environment, a toy store, and a cultural venue. It is located in the heart of Bucharest on Magheru Boulevard. The old inn built in 1833 is still surviving and now serves as a location for art galleries, painting supplies and boutiques for fashion designers. The picture is completed by a fantastic brewery and a classy restaurant. In the summer, the interior stone-paved court transforms into a bustling terrace with great cuisine and ambiance.

Shopping in the ancient part of Bucharest is a unique experience. For all of your standard shopping requirements, this retail center is a conventional shopping center. It has been a part of this location's scenery for many years. Even though it may appear a little dated, this building is located in the center of the city. Additionally, the basement has a sizable Mega Image supermarket. In addition to this, there are numerous restaurants in this area, allowing you to satisfy your appetite in solitude. The kids can enjoy in the playground situated on the fifth floor of the building.

On request, Dook International's Bucharest Holiday Packages are completely customized. The travelers can hence ask questions about the precise itinerary and alter it as necessary in Dook's packages. Among the top activities included in our Bucharest Packages are market shopping and tram tours of Old Town.
Explore More: Top-Rated Romania Attractions

Book Package: Romania Tour Package