Top Antananarivo Tour Packages
If you're looking ahead to explore the top sights of Antananarivo, the capital city of Madagascar, we've got you covered with our Top-Rated Antananarivo Tour Packages. Whether you're interested in seeing the city's most famous landmarks or just want to get a feel for local culture and traditions, Dook Travels' are here for you. One of our most popular tours is the Catamaran in Madagascar 14 Nights Tour. It takes guests on a walk through Antananarivo's historic centre and other mesmerizing sites throughout the city including museums, restaurants and shops. If you're looking for a more off-the-beaten-path experience, then try out our customized Antananarivo Holiday Packages!
Things to know about Antananarivo (Madagascar)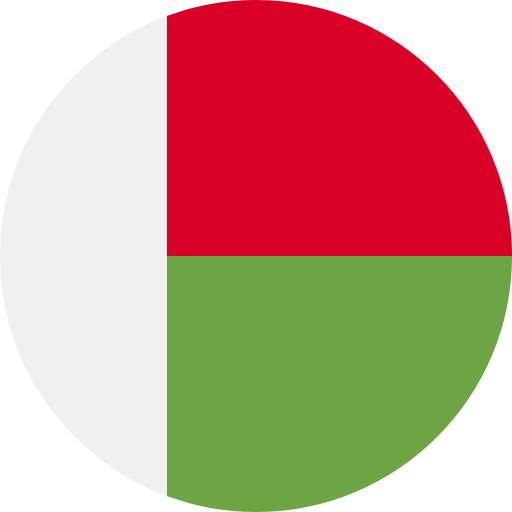 Antananarivo, Madagascar's capital city, is the country's largest city, with a population of over 1 million. While its colonial architecture and beautiful colonial parks make it a great place to visit for those who want to experience the colonial atmosphere of a French-influenced country, Antananarivo also has some great natural and tourist attractions as well. The city has many parks and gardens throughout its area that are used for various recreational purposes. There are several lakes around the city as well where people can go swimming or even canoeing during warm months when water temperatures are above 70 degrees Fahrenheit (21 degrees Celsius). Considering its subtropical climate, the best time to visit is between March and May. One can fly to Ivato International Airport and start on with our Antananarivo Tour!
Airports
Ivato International Airport
Best time to visit
Mar-May, Aug-Dec
Climate Types
Subtropical
Experiences in Antananarivo
During your Antananarivo Tour, you'll get to learn about Malagasy culture and traditions while enjoying interesting facts about their history and culture. You'll have plenty of time for leisurely walks around the city by yourself or with your family and kids. You can also relax on one of the beaches nearby or amidst the exotic nature hubs of Antananarivo!
Top Attractions in Antananarivo
When in the angelic Antananarivo city, you can go on a fun and exciting adventure within the city or through the countryside surroundings and give your eyesight the best of the best to witness and feel. Hike through forests and over hills on your way to see some of Madagascar's most impressive wildlife including elephants in their natural habitat in the Amber National Park!
Plan A Trip To Antananarivo
Antananarivo, also known as Tananarive or Tana, is one of the most beautiful cities in the world. It was built on top of a volcano and has a historical centre with colonial buildings from around the early 20th century still standing today. There are many things to do in Antananarivo. So let's look at some places you can visit with our Antananarivo Packages.

Antananarivo is home to a number of museums, including the Museum of Natural History, the Museum of Archaeology, and the National Museum. These three museums all focus on different aspects of Madagascar's history. The natural history museum focuses on flora and fauna from around the island. The archaeology museum explores ancient sites throughout Madagascar that have been excavated since colonial times. Finally, there's a fine arts gallery where you can see artworks from all over Africa as well as some from France and Italy but don't worry if you're just looking for something local! If you are planning to visit all the museums of Antananarivo, take up one of your customizable Antananarivo Holiday Packages!

In our Antananarivo Tour, you will come across a diverse range of parks. Some of them include Amber National Park and Botanical Garden, Ambohimanga Reserve, Tsiranana Reserve and Analamazaotra Reserve.

Amber National Park is a national park in eastern Madagascar, located on the Indian Ocean coast. The area has a unique geological formation called "Amber Reef" which contains many different fossilized species of coral, including the Amber Cora, made of fossilized tree resin. Amber National Park is also home to many endangered species, including the Madagascan lemur, fossa and cougar. The park offers visitors an opportunity to learn about Madagascar's natural history through guided tours, which are included in our Antananarivo Tour Packages, and educational programs.

The best place to shop in Antananarivo is the Analakely Market and Digue Market, which has everything for you to buy as souvenirs. There are also many other shopping centers and malls around the city center that sell a wide variety of items. If you want to buy something unique, head over to the City Center where you can find African art that is not readily available outside of Madagascar. You can also find jewelry here if you're looking for something unique as well!

Another popular spot for tourists is Ambohitsara because it has an array of shops selling local crafts such as fabrics, woodwork or ceramics made by local artisans. It also offers outdoor food stalls so visitors will have plenty of options when it comes time for lunch or dinner time, though meals are accommodated in our Antananarivo Packages!

In case anyone wants some souvenirs to keep the memories of their Antananarivo Tour alive but isn't sure what kind would suit them best: vezo handcrafts are perfect because they come from traditional methods passed down from generation to generation over many years which allows them all types of styles ranging from inexpensively priced pieces to expensive ones, so there's something within everyone's budget range here!

Next, visit Andafiavaratra Palace Museum, which is the most visited museum in Madagascar. It has many artefacts and paintings from Madagascar's history that date back to the 18th century. You can also visit the Botanical Garden or take a boat cruise on Lake Anosy, which is one of the largest lakes in Madagascar.

Some other attractions that you can customize on to our Antananarivo Holiday Packages are Queen's Palace, Tsimbazaza Zoo and Botanical Gardens, Is´art Galerie, Cathedrale Catholique d Andohalo, Madagascar Photography Museum, and French Institute Of Madagascar, to name a few!

To sum it up, Antananarivo is a great place to visit. It's got beautiful scenery and a vibrant culture that can be explored by all kinds of travelers. If you're looking for an adventure in Madagascar, Antananarivo might be the perfect place for you!

With Dook International's coveted Antananarivo Tour Packages, secure your comfort and safety as you enjoy the exquisiteness that the land offers. Dook International has a professionally trained and certified team that makes sure you have a trip of a lifetime in Antananarivo. To date, Dook has provided its service satisfactorily to over five lakh travellers to over 500+ destinations.
Explore More: Top Madagascar Tourist Attractions

Book: Madagascar Tour Packages