Top Addis Ababa Tour Packages
Addis Ababa is one of the most important cities in Africa and it gives you a truly magical experience. Addis Ababa boasts stunning monuments and architecture that cannot be found anywhere else in the world. You can find inspiration at every corner, and it is an underrated city for tourism as there is so much to do and see here. Dook International offers you a variety of Addis Ababa Tour Packages to remove all the hassle from planning your trip!

Things to know about Addis Ababa (Ethiopia)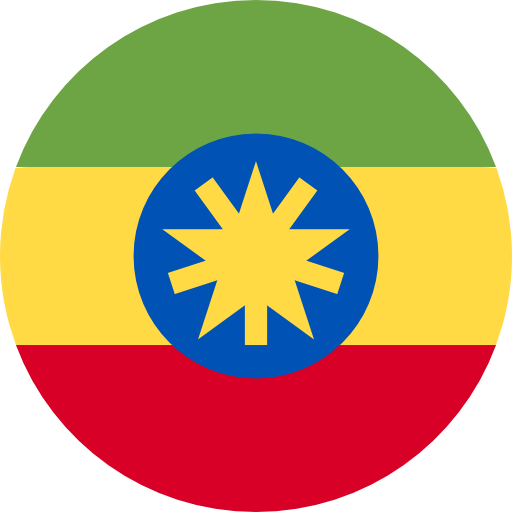 Addis Ababa is the diplomatic capital of the African continent, and it is home to nearly 3.5 million people. It was established in the 19th century, which is a fairly recent timeline for such an important city, but it quickly developed into what it is today. You can see the entirety of this sprawling city by booking one of our Addis Ababa Holiday Packages to get the true Ethiopian experience. Since its establishment, it has been the country's gateway to the world and for most of rural Ethiopia, it is the land of opportunity.

Airports
Addis Ababa Bole International Airport
Experiences in Addis Ababa
Addis Ababa is a complex city with full of contradictions. Its cosmopolitan energy is offset by all the authentic Ethiopian culture on full display. This is an inherently good thing, providing a delicate balance to the city. It has all the grandeur and luxury that can be expected from a capital country while you can also find traditional food and dance everywhere. Whichever of our Addis Ababa Packages you opt for, you will be sure to revel in the beauty of their traditions and culture.

Top Attractions in Addis Ababa
An Addis Ababa Tour will be filled to the brim with things to do as there are so many activities that can be done here. There are magnificent mosques and churches that will offer you solace and peace. If you are a history buff, there are well curated museums that will be sure to pique anybody's interest. There is also the Merkato, a popular market where you can find all sorts of goods and wares.

Plan A Trip To Addis Ababa
There are several local haunts, tourist places and even some hidden gems throughout Addis Ababa and you can be sure to check them all out by booking one of our Addis Ababa Holiday Packages! There is no dearth of activities so your itinerary will be packed without a doubt.

Best Travel Experiences in Addis Ababa

For a peaceful travel experience that will put your soul at ease, you can visit the many cathedrals or mosques in the city. Our Addis Ababa Packages will make sure that you don't miss out anything! You can visit the second most important place of worship in Ethiopia, the Holy Trinity Cathedral. The cathedral's exterior, with its massive copper dome, spindly pinnacles, numerous statues, and flamboyant fusion of different styles, offers an intriguing and occasionally moving window into a number of significant historical events in Ethiopia.

There is also the Washa Mikael church which is a few kilometres east to the city centre. It is a great stop on your Addis Ababa Tour because it is a good exemplification of the rock-hewn architecture that is famous in Ethiopia. The church is a little hard to find, so you can take the help of locals to navigate. Please note that from July to October, the church is much harder to visit because it is flooded with rainwater.

By availing our Addis Ababa Tour Packages, you will get to know even the history of Ethiopia. Swing by the Lion of Judah monument which is a symbol of Ethiopia's monarchy. There are images of this might animal strewn all over the city but the monument has a story behind it that makes it so significant.

It was built in 1930, the night before Haile Selassie was crowned, and Italians seized it in 1935, moving it to Rome adjacent to the enormous Vittorio Emanuele II Monument. Zerai Deress, a young Eritrean, discovered the statue in 1938 during events commemorating the Italian Empire's proclamation and defiantly interrupted proceedings to kneel and pray in front of it. He overcame all opposition, and even though he passed away seven years later, his reputation endures in Ethiopia. Later, the monument was delivered back to Addis.

Top Things to Do in Addis Ababa

Addis Ababa is known for its exceptional museums so you must visit at least a few when you use one of our Addis Ababa Holiday Packages. The Ethnological Museum is the top choice in Addis, and it is not only educational but also beautiful to look at with its lush garden and fountains. Even if you're not typically interested in museums, this is well worth a visit as it shows all of Ethiopia's cultural and social history across its two floors.

The first floor of the museum is where it really shines, with exquisite artefacts and handicrafts from Ethiopia's peoples being prominently displayed. These displays are built on the life cycle rather than the conventional static and geographical arrangement that most museums adopt. It is a must visit on your Addis Ababa Tour, and some people even visit it twice just to take in everything.

You can also go to the National Museum of Ethiopia. One of sub-Saharan Africa's most significant collections is on display in the National Museum, but tragically many of its artefacts are mislabelled, dimly lighted, and badly organised. The palaeontological exhibit in the basement, which is also where famous Lucy lives, is by far the centrepiece. Her 1974 find in the northwest Ethiopian area of Afar profoundly altered our view of human origins. This section is well labelled in English, so if your time is limited spend most of it here. If you have always wanted to understand the origins of humanity, book one of our Addis Ababa Tour Packages to see it in real life!

Best Places to Eat & Drink in Addis Ababa

When you book one of our Addis Ababa Holiday Packages, you will surely want to grab a bite to eat after spending your day looking at all the monuments and museums. The most famous restaurant in the city is Yod Abyssinia. You can watch musicians, dancers and singers perform traditional Ethiopian acts while you dine. The food here is also well reviewed and you can get good traditional dishes. There are all the usual staples accompanied with great service, making it a lovely visit altogether.

Best Shopping Places in Addis Ababa

If you want the authentic Ethiopian market experience on your Addis Ababa Tour, you can visit the chaotic district of Merkato. It is slightly tiring and a bit hard to wade through, but it is a rewarding experience. Although the sheer number of stalls, goods, and people may seem impossible to navigate, the market is actually quite well organised, with distinct areas for each type of commodity. Spend your Birr on whatever takes your fancy, including smoky spices and silver jewellery. There is even a "recycling market" where you can find intriguing knickknacks like coffee pots made from recycled Italian olive tins and shoes constructed from old tyres.

Why Travel to Addis Ababa?

Addis Ababa is a truly mystical city with an energetic vibe that is sure to revitalise your spirit. Our Addis Ababa Packages are here to guide you along your journey comprising of museums, monuments, and markets. Visiting this city doesn't just give you a good insight into the Ethiopian history and culture but you also get a broad overview of African culture as a whole.

Travel Tips for Travelers

A tip that is recommended for all tourists is to keep your personal belongings very safe, even leave them in a locker if that is possible. There have been reports of mugging, especially on the way to churches in remote areas such as Washa Mikael Church, so always travel in a group whenever possible.

Planning your trip might seem a bit daunting, especially if it's your first time visiting Addis Ababa but this is where Dook International can help you with our Addis Ababa Holiday Packages that sincerely take care of all the planning for you!