Bangladesh, a country in South Asia, is a secret gem waiting to be discovered. Filled with ancient ruins, cultural heritage, vast landscapes, medieval temples, and natural beauty, Bangladesh offers a unique holiday experience. There are many off-the-beaten Bangladesh tourist attractions that you will love exploring. From swarming cities to the serene countryside, Bangladesh boasts incredible experiences. Bangladesh offers a unique blend of cultures that are influenced by Islamic traditions, ancient civilizations, and British colonial history. Dhaka, the capital city of Bangladesh, is the melting pot of architectural marvels. Some of the major Bangladesh attractions include the National Parliament House, the Lalbagh Fort, and Ahsan Manzil. There are a few UNESCO World Heritage Sites, like the historic Mosque City of Bagerhat and the ancient ruins of Paharpur. Besides, Bangladesh has an abundance of natural beauty. The Sundarbans, the UNESCO World Heritage Site, is one of the most popular places to visit in Bangladesh. It is a must-visit site for every wildlife lover. You can get a chance to spot Bengal Tigers, Bird Species, Deer, crocodiles, and many other animals. As you will go further, there is Cox's Bazaar. It is known for its sparkling Beaches that offer a calm and peaceful escape. You can even indulge in many different water activities. The hilly sites of Bandarban and Rangamati are also spectacular Bangladesh tourist places that offer incredible landscapes, tranquil lakes, and tribal villages. These lush-green hilly regions are best for hiking, trekking, and boat rides.

Bangladesh, also known as the land of rivers, has extensive river streams, including the famous Ganga and Brahmaputra. You must take boat trips along the picturesque rivers to explore the mesmerizing riverine landscapes. These boat rides offer a unique experience that allows you to witness floating markets, lush greenery, and rural life. The other Bangladesh tourist attractions are its Wildlife and Bird Sanctuaries. It is a heaven for nature lovers and birdwatchers. The country has many wildlife sanctuaries and national parks that are a treat to visit for nature enthusiasts. One such Bangladesh tourist spot is Lawachara National Park. It is popular for its unique and vast flora and fauna. On the other hand, the wetlands of Tanguar Haor are home to waterbirds that you can watch and take photos of. Apart from natural wonders and attractions, Bangladesh's festivals and events are no less than attractions. If you visit Bangladesh, immerse yourself in its vibrant festivals and delicious cuisines. These colorful celebrations of festivals draw the attention of many tourists and indulge them in mouthwatering food. Also, you will find Bangladesh people extremely warm and welcoming. They are always eager to communicate with new people and assist you through anything. Overall, Bangladesh is an exquisite tourist destination that you must visit.

Bangladesh offers countless authentic experiences for intrepid travelers. If you plan to visit Bangladesh, check out Dook's holiday packages. Every Bangladesh tour package can get customized as per your travel needs. Our travel packages include every Bangladesh attractions that you should visit. So, pack your stuff and embark on a beautiful journey to this incredible country.

Best Tourist Places to Visit in Bangladesh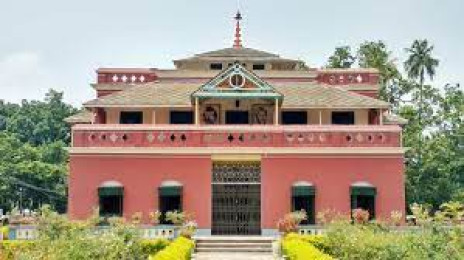 Shilaidaha Rabindra Kuthibari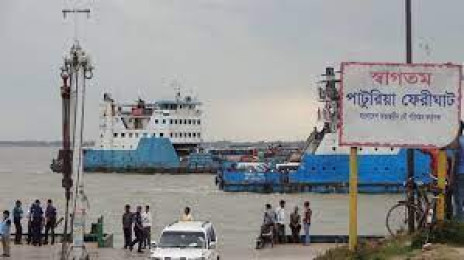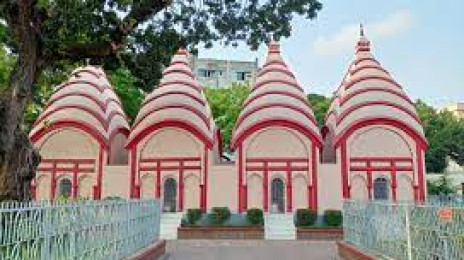 Dhakeshwari National Temple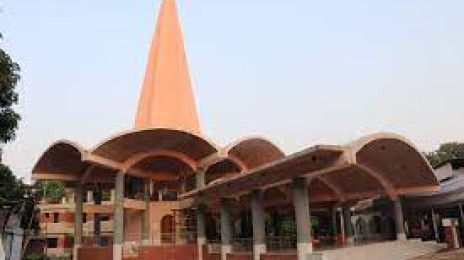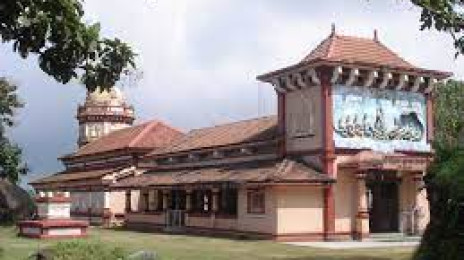 Chandranath Temple, Bangladesh
Things to Do in Bangladesh
Do what makes you happy