Incredible journeys to Bangladesh with DOOK!
No matter your travel style, we have a Bangladesh package tailored for you
Bangladesh Tour Packages
Explore Bangladesh with DOOK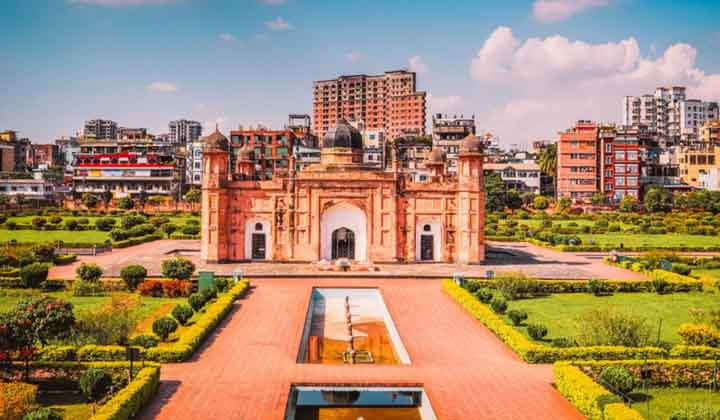 Bangladesh: Where the Royal Bengal Tiger roars!

Tour the land of Hindu, Islamic and Buddhist vestiges with Dook's Bangladesh Tour Packages

Bangladesh is a country that has always been defined by its many rivers, mountains and lush forests. The country's economy and culture are highly intertwined with its natural environment from the fishing villages in the Sunderbans to the bustling city of Dhaka! It is an extremely diverse place that you will get to dive in with Dook Travels' Bangladesh Tour Packages!

The Bangladeshi people have a strong sense of community. They are welcoming and friendly, but also fiercely proud of their heritage. They are known for their generosity and hospitality towards foreigners! One cannot ignore their contribution and sacrifices of their struggle for independence from foreign powers and influences.

Bangladesh's landscape is dotted with beautiful lakes, waterfalls, rice paddies and myriad islands or 'char' off its coast. Its home to some of the most beautiful mountains (Keokradong), some of Asia's best beaches (Cox's Bazar) and one of the world's largest mangrove forests (Sundarbans).

The naturally-rich land of Bangladesh has major rivers like the Ganges, Brahmaputra, and Meghna. The agriculture accounts for about 40percent of the economy and employs 80percent of the workforce, with rice being its most important crop. Not only that, it has a rich culture and history, with over 5,000 years of written history and many historic sites like Mahasthangarh and Kaptai Lake, just to name a few. It has been known for its beautiful nature since ancient times as well. Bangladesh is also known for its food products like ghee, rice, noodles and so on. These items are also exported worldwide in bulk due to their unique taste and quality.

Capital: Dhaka
Languages: Bengali
Currency: Bangladeshi Taka
Driving Side: Left
Best Time to Travel: February and May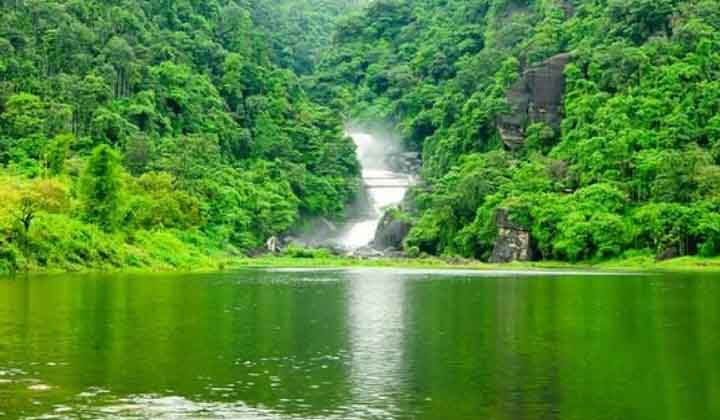 Explore Bangladesh

Bangladesh has a long history of being an important part of the world. It is known for its beautiful beaches and diverse culture. However, not much is known about this country today because it is so unknown in Western countries. The Indians love to visit Bangladesh! Our Bangladesh Tour Packages from India have been the most demanded ones so far! There are many ancient ruins, natural beauty and many different types of people who live there, from rich farmers to poor fishermen. Hence, there's no better time than now to explore the cities of this amazing country!

1. Dhaka: the largest city in Bangladesh

Dhaka is the capital of Bangladesh. It's a city known for its people and its culture, but it is also a city known for its hospitality. When you visit Dhaka, you should experience all that it has to offer with Dook's Bangladesh Holiday Packages. The capital city is known for its unique architecture. It includes large mosques with domes made from glass-reinforced concrete, modern towers and high rises, elevated walkways over busy streets for pedestrians and vehicles alike. It's also known for its delicious cuisines like biryani and chicken tikka masala and many among others!

2. Sylhet: the city festooned with Sufi Shrines

The world is a big place. Yet, not all of it is as vast and diverse as you might think. In fact, there's a city that's hidden in plain sight: Sylhet in Bangladesh. It is home to some of the most beautiful scenery in the country including lush forests, riverside cliffs, and rolling hills. It also hosts some of the most vibrant cultures you can find anywhere in the world. There are more than 100 ethnic groups living in this area and they all come together to make this city their home.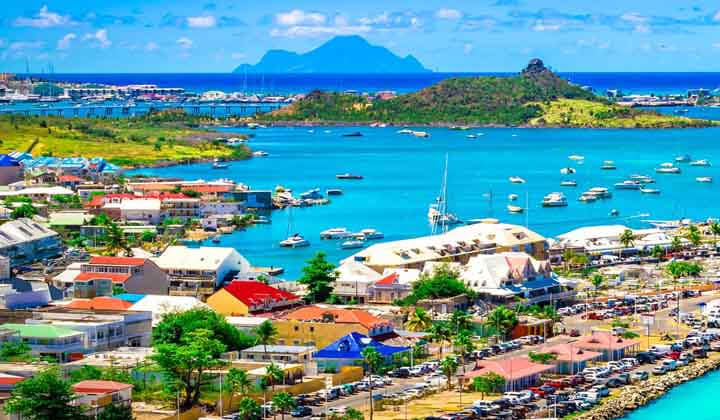 3. Chittagong: the romantic city of Bangladesh

It's a beautiful city that's home to some of the world's most incredible sights. The people are friendly and inviting and they love to share their culture with visitors. They are also known for their hospitality and love for food and expertise in making traditional clothes and handicrafts. The people of Chittagong also have a great love for music and dance. Chittagong is a city with a rich history and a vibrant future. Its home to an array of beautiful mosques and temples, as well as some of the best beaches in all of Asia.

4. Bogra and Sonargoan: the cultural and historical remix of Bangladesh

Bogra, the most ancient city in Bangladesh is a famous commercial spot as well. You can begin your Bangladesh Tour with the 8th-century ruins of Mahasthangarh and end on a sweet note with Bograr Doi! To dive more into the history of Bangladesh continue your tour to the land of Indo-Saracenic townhomes, Sonargoan! The famous Bangladesh Taj Mahal, the mesmerizing Panama City and the medieval wonder of Goaldi Mosque are few of the famous attractions of the historic city!

5. St. Martin Island: the famous island in Bangladesh

St. Martin Island is a remote island in the Bay of Bengal, off the coast of Bangladesh. Its home to a small population of just over 4000 people. It includes vast natural beauty, a clean blue ocean with reefs, lovely sandy beaches, lots of coconut trees, so on and so forth! The beaches here are some of the most beautiful in Asia. The white sand beaches are lined with palm trees and dotted with waterfalls, making it one of the most picturesque places in entire Bangladesh. The island's natural beauty draws tourists from around the world. St. Martin Island may be just what you've been looking for if you're looking for a relaxing get away from your everyday hustle-bustle city life!

Top Bucket List Experiences in Bangladesh

The incredible land of Bangladesh and our Bangladesh Tour Packages from India are a great combo if you're looking for a place that's closer to home! The country is an exciting mix of cultures and history, and there's plenty to do! Typically, when you think of Bangladesh, you probably think of poverty, floods, and extreme heat! Not to mention the fact that it has a long history as one of the poorest countries in South Asia. Nonetheless, you'll see that there are actually many reasons why people should take notice of Bangladesh if you look beyond these stereotypes and delve into what makes this place special!

1. Visit the world's largest Mangrove, the Sunderbans

Look no further than the Sunderbans, if you're looking for a new adventure! The land spread over 10,000 sq. km is harmoniously shared between India and Bangladesh. UNESCO recognized it as a World Heritage Site in 1987. Book one of our customized Bangladesh Holiday Packages and we will take you on a boat tour to a living paradise. It's known for its biodiversity and the fact that it's one of the last remaining habitats for several endangered species like the Royal Bengal Tiger.

2. Dive into the poise of the Buriganga River

Head out on a boat tour through the Buriganga River with our Bangladesh Packages. The Buriganga River is one of Bangladesh's most famous waterways originating from the Dhaleshwari River. It flows through Dhaka city before emptying into the Bay of Bengal. You'll see many areas where the river has been dredged so that it can flow faster during the monsoon season when there are high levels of rainfall in Bangladesh.

3. Visit the 'tourist capital of Bangladesh,' Cox's Bazar Beach

The beaches on the Bay of Bengal are great for swimming, snorkeling, and sunbathing. Famous for its humongous waves, blond sands and shark-free water, the Bangladeshi beaches are a must-visit on your Bangladesh Tour. The most famous is Cox's Bazar Beach! It is the world's longest sea beach. You can also visit Kuakata Beach or Chattogram if you want to fork out some time without the fun chaos of your fellow tourists!

4. Explore the archeological sites of Bangladesh in the north!

The archeological sites of Bangladesh are a collection of ancient civilizations, artifacts, and ruins. Buddhist Circuit of Asia, the Muslim heritages belonging to the late 13th century, and the archaic Hindu temples are some of the jewels of the land! Not to miss is the ancient Buddhist monastery, its architecture and carvings, and the relics of the Mahasthangarh civilization that was lost in the past. Our Bangladesh Tour Packages will take you to sites that are dated back to the 4th century!

5. Make friends with some deers and birds in Nijhum Dwip

The Nijhum Dwip of Bangladesh is a unique place with its own unique culture. This is a place where you can find old traditions and new ones being born simultaneously. Nijhum Dwip is where you can encounter amazing wildlife living in harmony on the bank of the river Meghna. The remote island is adorned by a pristine white beach, mangroves and a lush green forest. As you walk past the narrow carved pathways enjoying the melodic chirping, you will have a Bangladesh Tour worth remembering!

6. Enjoy the Bangladeshi delicacies

Bangladeshi food is varied and delicious. Some dishes were brought to the country by traders from other countries, and others were created locally. Many dishes have a unique flavor that can only be found in Bangladesh. It is a country of great culinary diversity. There's something for everyone from savory meat dishes and spicy rice to sweet desserts and savory snacks. Shorshe Ilish, Kacchi Biryani, Haleem, Bhuna Khichuri, and Sheek Kebab are some of the tourist favorites.

Go on an Otter Fishing Tour with Dook in Bangladesh

Dook International is your one-stop shop for travel to Bangladesh. We offer a wide range of Bangladesh Tour Packages, from short hops around the country to more extensive explorations of its sights and attractions. Our trips are designed to suit your needs, whether you're looking for an immersive experience with some cultural obsession, or a chance to explore the country at your own pace. We've got you covered if you want to take in as much of Bangladesh as possible in a single trip! If you're interested in learning more about how we can help you plan your next trip, please don't hesitate to reach us out!