Australia is every traveler's dream destination, boasting countless tourist attractions. It is the most remote, highly developed, and fascinating country worldwide. Whether you want to explore beaches & islands, nature & national parks, wildlife, food & drink, adventure & sports, Australia offers it all. No matter with whom you are traveling, you will be sated. It delivers unique experiences to every traveler irrespective of age, budget, interest, or taste. From the best honeymoon locations to unique destinations, relaxing holiday spots, road trips, cool neighborhoods, and natural places, there's so much to unearth in Australia. There's a reason why most tourists choose Australia for a joyful vacation. And it is because of its utterly beautiful natural wonders. From Great Barrier Reef to the sacred Uluru, Australia has unending delightful sites worth visiting and enjoying. Australia's vibrant art and mesmerizing laid-back atmosphere is another reason why tourist loves visiting. Besides the Australia attractions, it also offers adventure opportunities to adventurers. Whether you pick to discover the country's backwood wilderness, surf along the incredible coastlines, snorkel, or simply sail, Australia proposes the best adventure. One of the best places to visit in Australia is its shimmering cities. To experience the urban delights of Australia, you must visit the metropolitan areas. From Sydney's vibrant culture and pulsating ambiance to Melbourne's pleasing European flair, there are plenty of things you can do, see, and experience in Australia. Australian weather is one of the points of attraction for so many tourists worldwide. It has a golden-sunny climate throughout the year.

Australia, the land of astonishing contrasts and striking beauty, has many tourist places. The list starts with the Sydney Opera House. This Opera House graces the list of UNESCO World Heritage Sites and is one of the famous architectural icons of the world. If you are in Australia, you shouldn't miss seeing the Great Barrier Reef. It is one of the popular Australia tourist spots and a bucket-list destination for snorkelers, nature lovers, and island buffs. This place is so vast that one can see it from outer space. Uluru, another natural wonder, is one of the most photographed Australia tourist attractions. This striking monolith of Uluru-Kata Tjuta National Park is a UNESCO World Heritage Site. Besides the Opera house, the Sydney Harbour Bridge is one of the Australia attractions. One of the top things you can do here is to capture the spectacular views over the harbor and city. Great Ocean Road is one of the best Australia tourist places, having dramatic scenic vistas. There are various things to see, such as Port Campbell National Park, an impressive rainforest, hiking trails, and delightful waterfalls. Kangaroo Island is another surprising place to visit in Australia. On this otherworldly island, Kangaroos can be seen jumping along the powdery shores, and Koalas cling to the eucalyptus trees. Besides natural Australia tourist spots, one unique place is the Heide Museum of Modern Art. This entire museum consists of a contemporary art gallery, heritage park, and historical art museum. The location of this museum is one of the reasons why tourists visit. It is set upon an enormous lush farmland.

Australia is a very diverse country where you can find everything from vast desert lands to lush green forests. If you plan a holiday to Australia, you must look at Dook Australia tour packages. There, you will get countless attractions put together in a tour package for a budget-friendly price. We have crafted these travel packages in view of your travel taste and picks. Hurry! Fly to Australia and explore every corner of it.

Best Tourist Places to Visit in Australia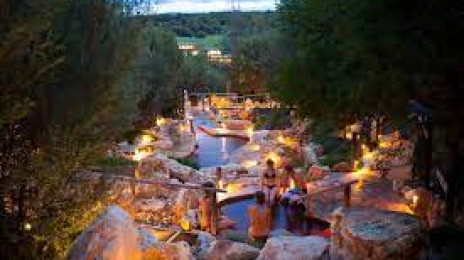 Peninsula Hot Springs
Peninsula Hot Springs is the first natural hot springs and day spa centre in Victoria just 90 minutes from Melbourne. Natural thermal mineral waters flow into the pools and private baths at this award-winning coastal oasis providing the idyllic setting for relaxation and rejuvenation. Two bathing facilities provide an experience for everyone Bath House Experience over 20 globally-inspir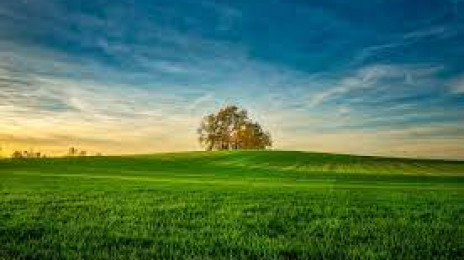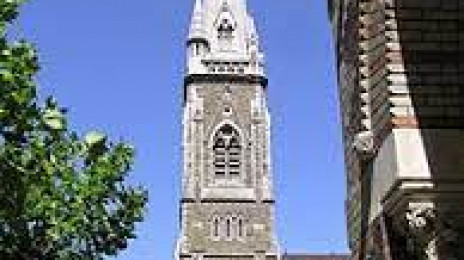 Scots Church Melbourne
The Scots Church is a Presbyterian church in Melbourne Victoria Australia. It was the first Presbyterian church to be built in the Port Phillip District and is located on Collins Street. It is a congregation of the Presbyterian Church of Australia and has been described as an icon for well over a hundred years.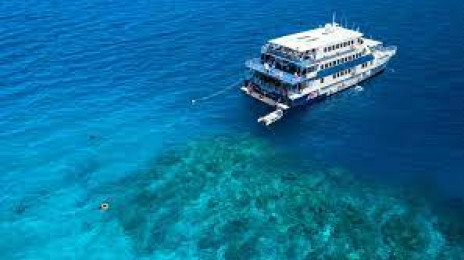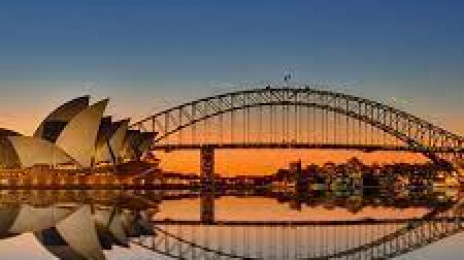 Sydney Harbour
Port Jackson consisting of the waters of Sydney Harbour Middle Harbour North Harbour and the Lane Cove and Parramatta Rivers is the ria or natural harbour of Sydney New South Wales Australia. The harbour is an inlet of the Tasman Sea. It is the location of the Sydney Opera House and Sydney Harbour Bridge. The location of the first European settlement and colony on the Aus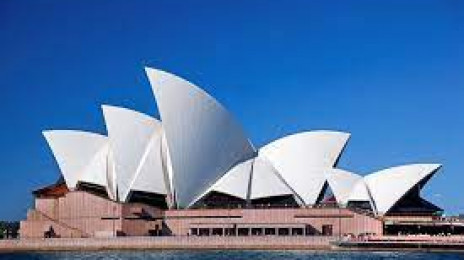 Sydney Opera House
The Sydney Opera House is a multi-venue performing arts centre at Sydney Harbour in Sydney New South Wales Australia. It is one of the 20th centurys most famous and distinctive buildings. Designed by Danish architect Jrn Utzon but completed by an Australian architectural team headed up by Peter Hall the building was formally opened on 20 October 1973 after a gestation beginni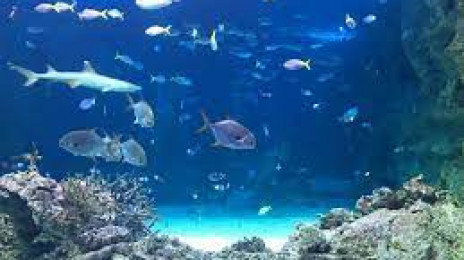 Sea Life Sydney Aquarium
SEA LIFE Sydney Aquarium is a public aquarium that features a large variety of Australian aquatic life displaying more than 700 species comprising more than 13000 individual fish and other sea and water creatures from most of Australias water habitats. Opened in 1988 it is regarded as one of Sydneys premier tourist attractions with over 55% of its visitors each year coming fr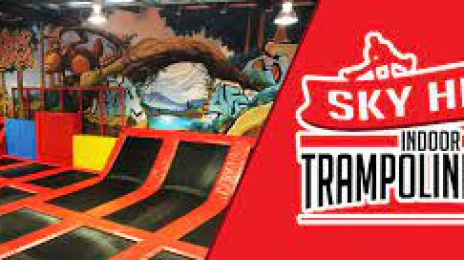 Sky High Indoor Trampoline Park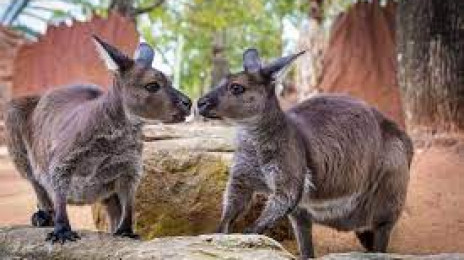 Wild Life Sydney
Wild Life Sydney Zoo is a wildlife park in the Darling Harbour precinct on the western edge of the Sydney central business district Sydney New South Wales Australia. Opened in September 2006 the zoo is located adjacent to a leisure and retail precinct that includes the SEA LIFE Sydney Aquarium and Madame Tussauds Sydney.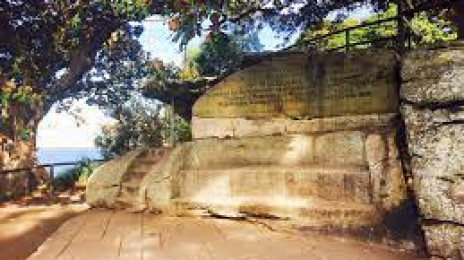 Mrs Macquaries Chair
Mrs Macquaries Chair is an exposed sandstone rock cut into the shape of a bench on a peninsula in Sydney Harbour. It was hand carved by convicts in 1810 for Elizabeth Macquarie the wife of Major-General Lachlan Macquarie Governor of New South Wales. The peninsula itself was known to the Gadigal as Yurong Point and is now widely known as Mrs Macquaries Point and is pa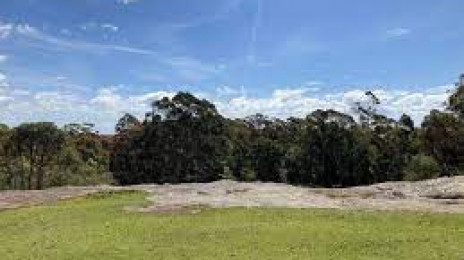 Kincumba Mountain Reserve
Mildura Visitor Information Centre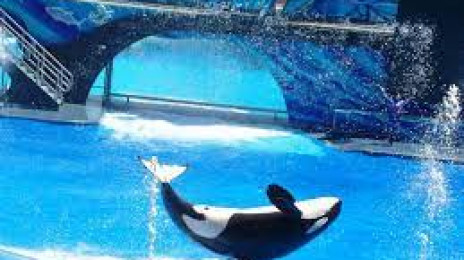 Sea World
Sea World is a marine mammal park oceanarium and theme park located on the Gold Coast Queensland Australia. It includes rides animal exhibits and other attractions and it promotes conservation through education and the rescue and rehabilitation of sick injured or orphaned wildlife. The park is commercially linked to Warner Bros. Movie World and WetnWild Gold Coast as part of th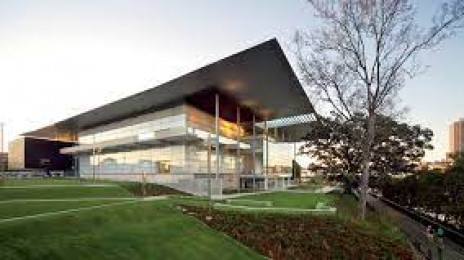 Queensland Gallery of Modern Art
The Gallery of Modern Art is an art museum located in the South Bank precinct of Brisbane Queensland Australia. The gallery is part of the Queensland Cultural Centre. GOMA opened on 2 December 2006. It is the Queensland Art Gallerys second building and is the largest gallery of modern and contemporary art in Australia. It complements the Queensland Art Gallery building situated onl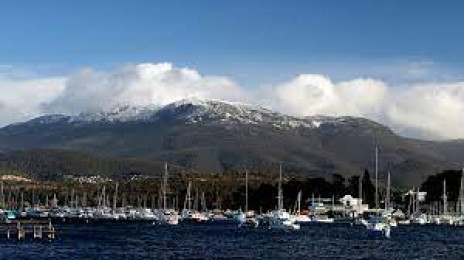 Mount Wellington
Mount Wellington officially kunanyikunni incorporating its Palawa kani name is a mountain in the southeast coastal region of Tasmania Australia. It is the summit of the Wellington Range and is within the Wellington Park reserve. Located at the foothills of the mountain is much of Tasmanias capital city Hobart.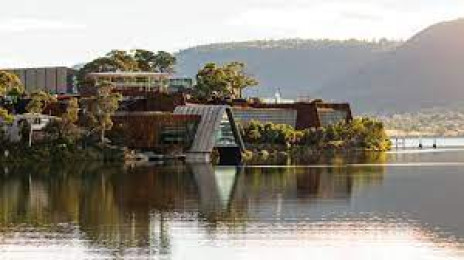 Museum of Old and New Art
The Museum of Old and New Art is an art museum located within the Moorilla winery on the Berriedale peninsula in Hobart Tasmania Australia. It is the largest privately funded museum in the Southern Hemisphere. MONA houses ancient modern and contemporary art from the David Walsh collection. Noted for its central themes of sex and death the museum has been described b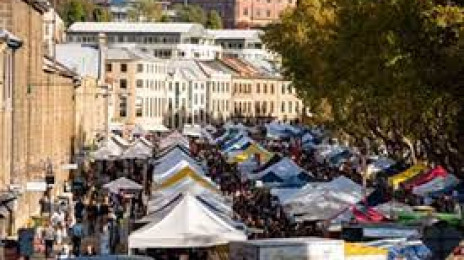 Salamanca Market
Salamanca Market is a street market in Salamanca Place Hobart Tasmania Australia. The Salamanca Market is Tasmanias most visited tourist attractions and has won many awards for excellence. Located in historic Salamanca Place next to the Hobart waterfront the market has over 300 stallholders and operates every Saturday between 8.30 am to 3.00 pm.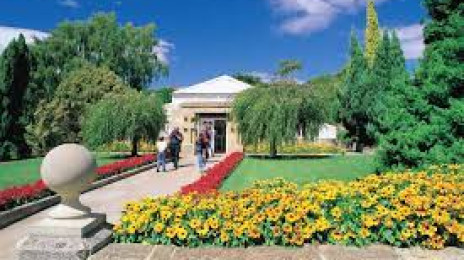 Royal Tasmanian Botanical Gardens
The Royal Tasmanian Botanical Gardens which cover an area of approximately 14 hectares in Hobart located within the Queens Domain.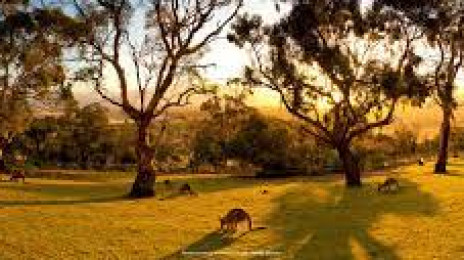 Bonorong Wildlife Sanctuary
Tasmanian Museum and Art Gallery
The Tasmanian Museum and Art Gallery is a museum located in Hobart Tasmania. The museum was established in 1846 by the Royal Society of Tasmania the oldest Royal Society outside England. The TMAG receives 400000 visitors annually.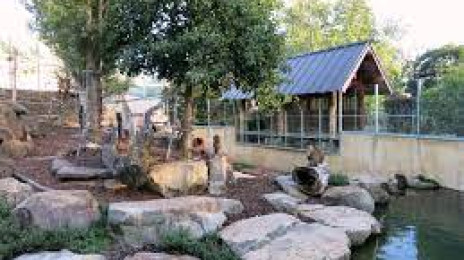 Launceston City Park
Launceston City Park is a park in Launceston Tasmania Australia. Established in the 1820s by the Launceston Horticultural Society and handed over to the Launceston City Council in 1863. It is now an important part of cultural life in Launceston and also a heritage park.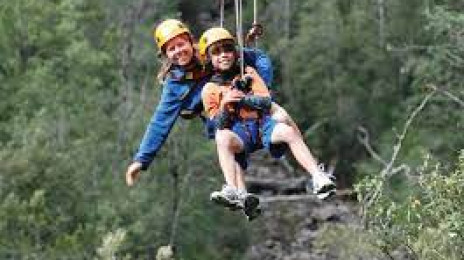 Hollybank Treetops Adventure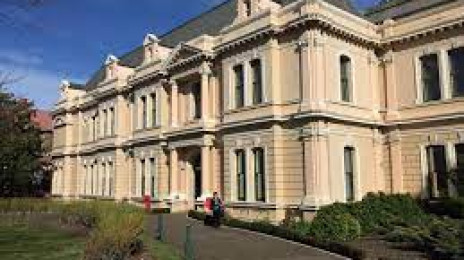 Queen Victoria Museum and Art Gallery
The Queen Victoria Museum and Art Gallery is a museum located in Launceston Tasmania Australia. The QVMAG is the largest museum in Australia not located in a capital city.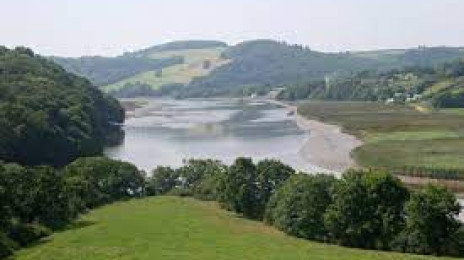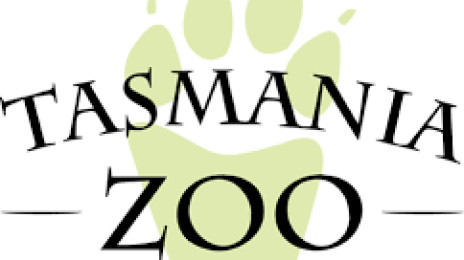 Tasmania Zoo
Tasmania Zoo is a zoo located in Launceston in the Australian state of Tasmania. Situated on 900 acres of old growth native bushland it is home to the states largest collection of native and exotic animals.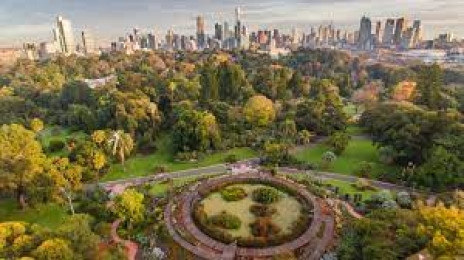 Royal Botanic Gardens
Royal Botanic Gardens Victoria are botanic gardens across two sites - Melbourne and Cranbourne. Melbourne Gardens was founded in 1846 when land was reserved on the south side of the Yarra River for a new botanic garden. It extends across 38 hectares that slope to the river with trees garden beds lakes and lawns. It displays almost 50000 individual plants representing 8500 di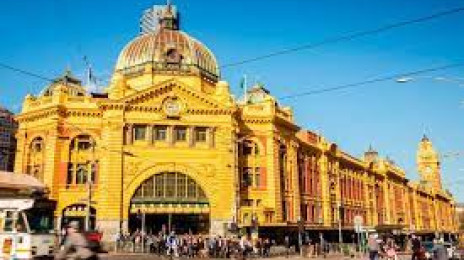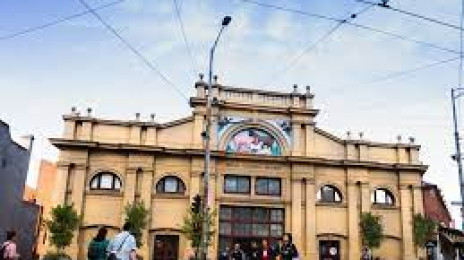 Queen Victoria Market
The Queen Victoria Market is a major landmark in Melbourne Victoria Australia and at around seven hectares is the largest open air market in the Southern Hemisphere.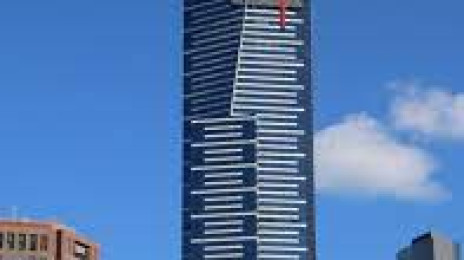 Eureka Tower
Eureka Tower is a 297.3 m skyscraper located in the Southbank precinct of Melbourne Victoria Australia. Construction began in August 2002 and the exterior was completed on 1 June 2006. The plaza was finished in June 2006 and the building was officially opened on 11 October 2006. The project was designed by Melbourne architectural firm Fender Katsalidis Architects and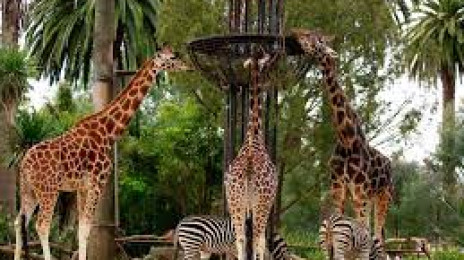 Melbourne Zoo
Melbourne Zoo is a zoo in Melbourne Australia. It is located within Royal Park in Parkville approximately 4 kilometres north of the centre of Melbourne. It is the primary zoo serving Melbourne. The zoo contains more than 320 animal species from Australia and around the world and is accessible via Royal Park station on the Upfield railway line and is also accessible via tram routes 58 and 19 a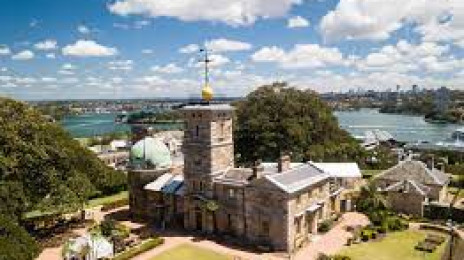 Sydney Observatory
The Sydney Observatory is a heritage-listed meteorological station astronomical observatory function venue science museum and education facility located on Observatory Hill at Upper Fort Street in the inner city Sydney suburb of Millers Point in the City of Sydney local government area of New South Wales Australia. It was designed by William Weaver and Alexander Dawson and built from 1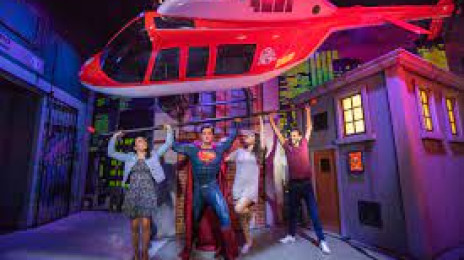 Madame Tussauds Sydney
Madame Tussauds Sydney is a wax museum located in Darling Harbour in Sydney Australia and is situated on the Aquarium Wharf. Madame Tussauds is part of Merlin Entertainments which owns and operates attractions globally.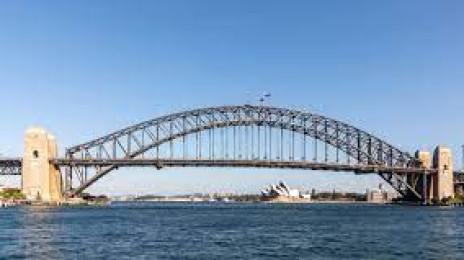 Sydney Harbour Bridge
The Sydney Harbour Bridge is an Australian heritage-listed steel through arch bridge across Sydney Harbour that carries rail vehicular bicycle and pedestrian traffic between the Sydney central business district and the North Shore. The view of the bridge the harbour and the nearby Sydney Opera House is widely regarded as an iconic image of Sydney and of Australia itself. The bridge i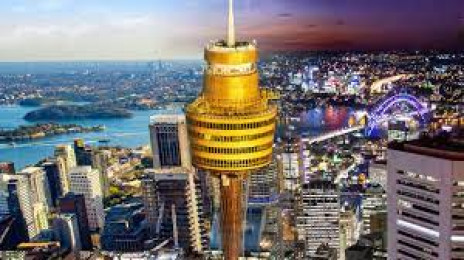 Sydney Tower
Sydney Tower is Sydneys tallest structure and the second tallest observation tower in the Southern Hemisphere. The name Sydney Tower has become common in daily usage however the tower has been known as the Sydney Tower Eye AMP Tower Flower Tower Glower Tower Westfield Centrepoint Tower Big Poke Centrepoint Tower or just Centrepoint.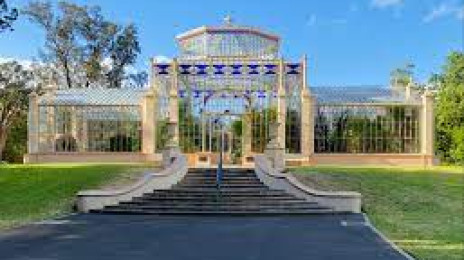 Adelaide Botanic Garden
The Adelaide Botanic Garden is a 51-hectare public garden at the north-east corner of the Adelaide city centre in the Adelaide Park Lands. It encompasses a fenced garden on North Terrace and behind it the Botanic Park. Work was begun on the site in 1855 with its official opening to the public on 4 October 1857.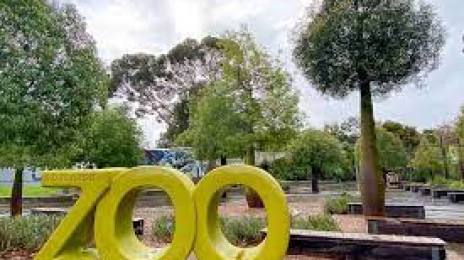 Adelaide Zoo
Adelaide Zoo is Australias second oldest zoo and it is operated on a non-profit basis. It is located in the parklands just north of the city centre of Adelaide South Australia. It is administered by the Royal Zoological Society of South Australia Incorporated which is a full institutional member of the Zoo and Aquarium Association and the World Association of Zoos and Aquariums.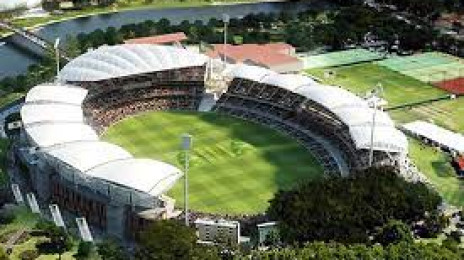 Adelaide Oval
Adelaide Oval is a sports ground in Adelaide South Australia located in the parklands between the city centre and North Adelaide. The venue is predominantly used for cricket and Australian rules football but has also played host to rugby league rugby union soccer tennis among other sports as well as regularly being used to hold concerts. Austadiums.com described Adelaid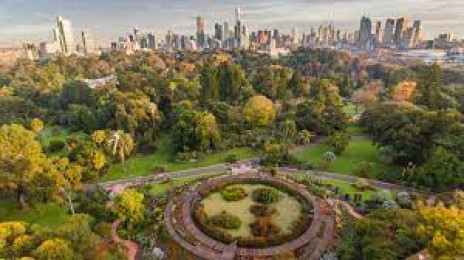 Royal Botanic Garden
The Royal Botanic Garden Sydney is a heritage-listed major 30-hectare botanical garden event venue and public recreation area located at Farm Cove on the eastern fringe of the Sydney central business district in the City of Sydney local government area of New South Wales Australia.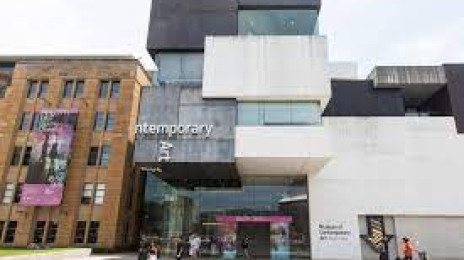 Museum of Contemporary Art Australia
The Museum of Contemporary Art Australia located in George Street Sydney is an Australian museum solely dedicated to exhibiting interpreting and collecting contemporary art both from across Australia and around the world. It is housed in the art deco-style former Maritime Services Board Building on the western edge of Circular Quay.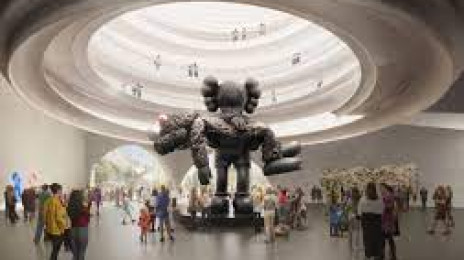 National Gallery of Victoria
The National Gallery of Victoria popularly known as the NGV is an art museum in Melbourne Victoria Australia. Founded in 1861 it is Australias oldest largest and most visited art museum. The NGV houses an encyclopedic art collection across two sites NGV International located on St Kilda Road in the Melbourne Arts Precinct of Southbank and the Ian Potter Centre NGV Australia locate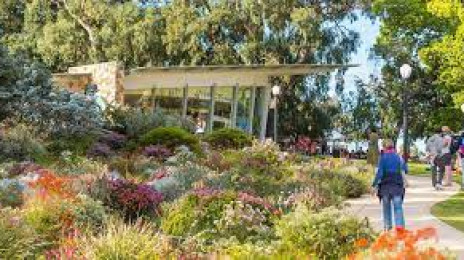 Kings Park And Botanic Garden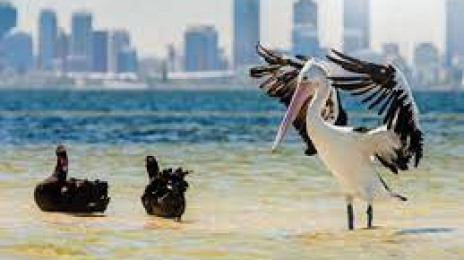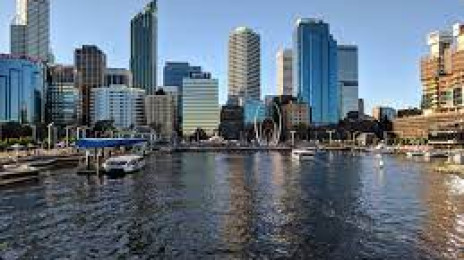 Elizabeth Quay
Elizabeth Quay is a mixed-use development project in the Perth central business district. Located on the north shore of Perth Water and centred on the landmark Swan Bells it was named in honour of Queen Elizabeth II during her Diamond Jubilee.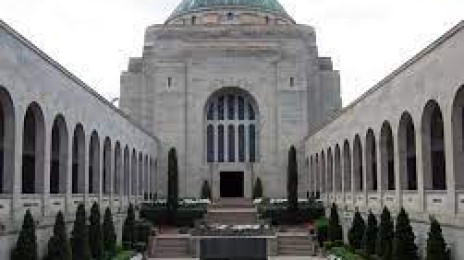 Australian War Memorial
The Australian War Memorial is Australias national memorial to the members of its armed forces and supporting organisations who have died or participated in wars involving the Commonwealth of Australia and some conflicts involving personnel from the Australian colonies prior to Federation. The memorial includes an extensive national military museum. The Australian War Memo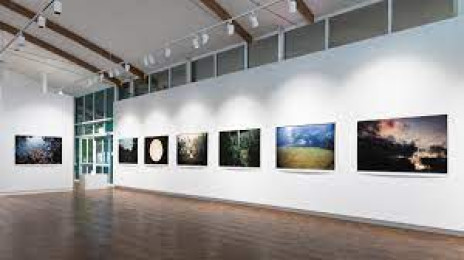 Goulburn Regional Art Gallery
Goulburn Regional Art Gallery is the regions hub for contemporary art and creative practices. The Gallery presents ambitious and...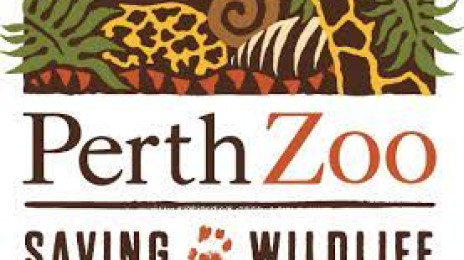 Perth Zoo
Perth Zoo is a 41-acre zoological park in South Perth Western Australia. The zoo first opened in 1898 and by 2011 housed 1258 animals of 164 species and an extensive botanical collection. It is a full institutional member of the Zoo and Aquarium Association and the World Association of Zoos and Aquariums.