The United Arab Emirates surprises the world with its skyscrapers, fancy malls, posh hotels, and impressive coastlines. From sky-touching architecture to mosques, museums, and man-made islands, UAE draws the attention of every kind of traveler. Among the best places to visit in UAE, some landmark attractions are Burj Khalifa, Sheikh Zayed Mosque, Ferrari World, etc. Besides these, this luxury holiday destination boasts magnificent parks, blissful nature, hot & dry desert, and flavorsome culture. UAE tourist attractions are the perfect getaway for a family vacation, a friend's trip, or even a honeymoon. There is also an adventurous side of UAE where the mountains, deserts, and water offers thrilling activities. Apart from the unique UAE attractions, there are many other reasons to visit this grandeur destination. In UAE, you will find the tallest tower, largest malls, highest stadiums, widest highways, and much more. Another reason most travelers fly to UAE for a rewarding holiday experience is its preserved deserts. Moreover, the turquoise beaches steal travelers' attention and provide a calm & relaxing holiday. These beaches are one of the top UAE tourist spots. UAE has adventures for everyone. From children to adults, everyone can enjoy being here. UAE is a cultural destination where culture admirers will be delighted by the riches of the Emirates. From time to time, UAE also hosts some big sports events and other festivals. For shopaholics, it is paradise. UAE has gigantic shopping malls where tourists buy things from multiple outlets. All in all, UAE never fails to amaze its tourists.

Burj Khalifa is one of the top UAE tourist places and a soaring sky-high landmark in Dubai. It is the world's highest building, tallest freestanding structure, highest observation deck, and elevator with the longest travel distance. Visitors come to appreciate the panoramic views of Dubai, modern engineering, and architectural feats from all over the world. Sheikh Zayed Mosque is another one of the top UAE tourist attractions. It is a modern mosque with incredible architecture. The mosques beautifully blend modern and ancient styles & techniques to create a new Islamic architecture. Further, Jebel Jais in Ras Al-Khaimah is a paramount activity center. You can either fill your eyes with some natural vistas of rugged Hajar Mountain peaks or fill your heart with adventurous activities. Louvre Museum in Abu Dhabi is one of the most beautiful places to visit in UAE. It takes tourists on a journey through human history. UAE's desert offers breathtaking landscapes as well as major adventure activities like camel trekking, dune buggy trips, and sandboarding. Sharjah Art Museum is one of the most elegant UAE attractions, which is home to renowned collections of work by Arab artists. The collection includes pieces of contemporary Arab art from the 20th century to the present. Also, the art from the 18th and 19th century made by both Arab artists & European artists. Dubai Aquarium & Underwater Zoo is one of the best UAE tourist spots for a family vacation. The aquarium boasts over 300 sharks and rays. At last, before heading home, you can do some shopping in the souks. For local shopping, souks are the best spots in UAE.

UAE offers the best time with unending adventures like safaris, beaches, kayaking, mountain biking, ziplining, and much more. If you are planning to visit UAE, you should check out Dook's UAE tour packages. We have added all the significant UAE tourist places to our tour packages. From Desert Safari to Ferrari World, Yas Mall, Bollywood Park, Atlantis The Palm, Dubai Miracle Garden, and much more, you can experience a luxury holiday in UAE with Dook International.

Best Tourist Places to Visit in UAE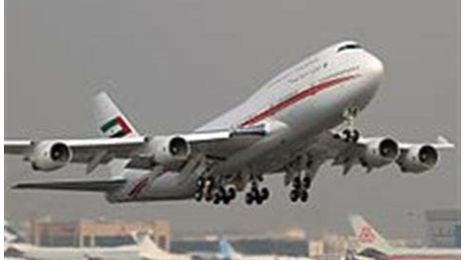 Dubai International Airport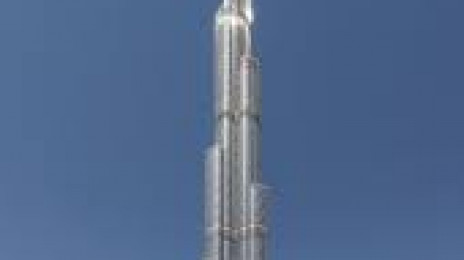 Burj Khalifa
The Burj Khalifa known as the Burj Dubai prior to its inauguration in 2010 is a skyscraper in Dubai United Arab Emirates. With a total height of 829.8 m (2722 ft) and a roof height of 828 m (2717 ft) the Burj Khalifa has been the tallest structure and building in the world since its topping out in 2009.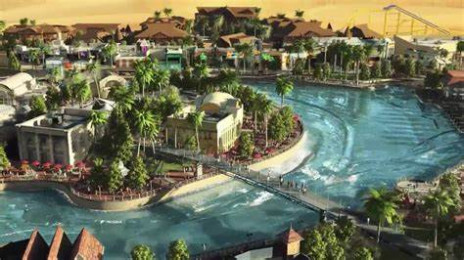 Dubai Parks and Resorts
Dubai Parks and Resorts is the first integrated resort destination in the region.Its the home of three world-class theme parks and one water park as well as Riverland Dubai the grand entrance plaza and a Polynesian themed family resort.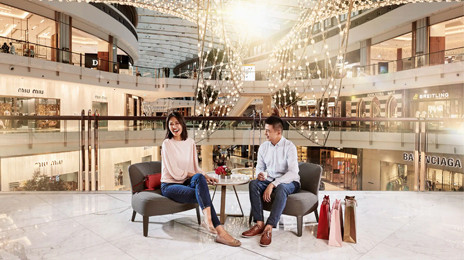 The Dubai mall
The Dubai Mall is a shopping mall in Dubai. It is the second largest mall by total land area and the 26th-largest shopping mall in the world by gross leasable area tying with West Edmonton Mall and Fashion Island both of which are older than it. It has a total retail floor area of 502000 square metres.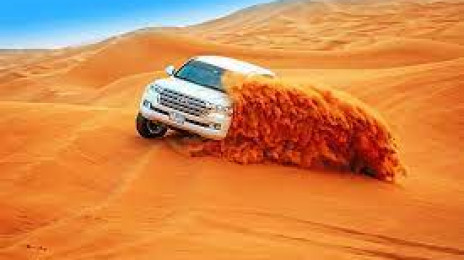 Desert Safari
Safaris OverviewHitting the desert sands in a monstrous 4x4 SUV is where the fun begins. While youre here indulge in some dune bashing sandboarding quad biking and camel desert safaris. If you wish to opt for a safari in Dubai you can pick one of the tours organized by the tour operators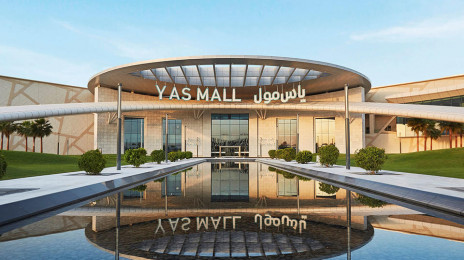 Yas Mall
Yas Mall is a mall in Yas Island in Abu Dhabi United Arab Emirates. It serves as a place for shopping dining and entertainment for residents of Abu Dhabi and Yas Island. It covers an area of approximately 235000 square metres.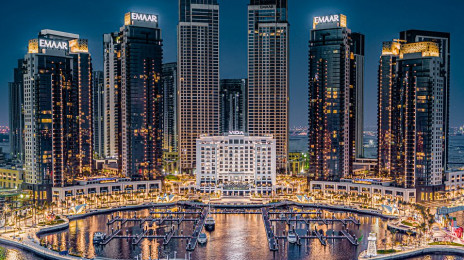 Dubai Creek Harbour
Dubai Creek Tower is a supported observation tower under construction located in Dubai United Arab Emirates at a preliminary cost of AED 3.67 billion (US1 billion) and is expected to be completed in 2021 at the earliest. The tower was initially known as The Tower at Dubai Creek Harbour.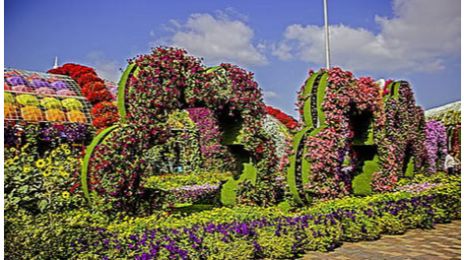 Dubai Miracle Garden
The Dubai Miracle Garden is a flower garden located in the district of Dubailand Dubai United Arab Emirates. The garden was launched on Valentines Day in 2013. The garden occupies over 72000 square metres making it the worlds largest natural flower garden featuring over 50 million flowers and 250 million plants.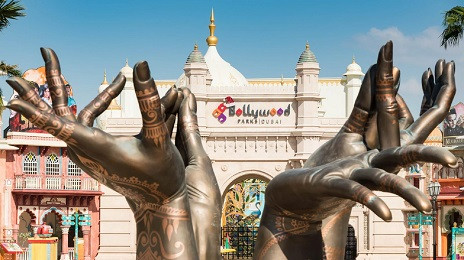 BollywoodParks Dubai
Family-friendly theme park styled like a Bollywood set with rides stunt shows & performances.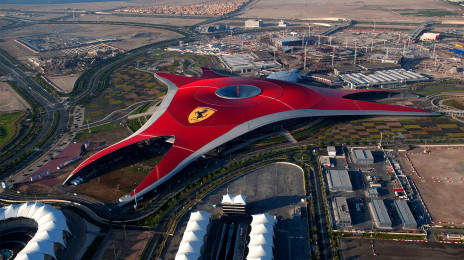 Ferrari World Abu Dhabi
Ferrari World Abu Dhabi is a mostly indoors amusement park on Yas Island in Abu Dhabi United Arab Emirates. It is the first Ferrari-branded theme park and has the record for the largest space frame structure ever built. Formula Rossa the worlds fastest roller coaster is also located here.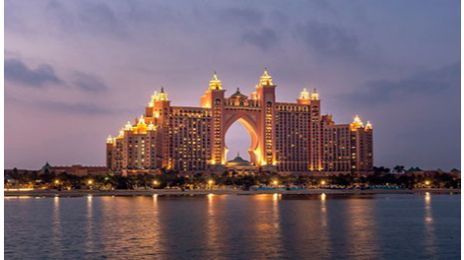 Atlantis The Palm
On iconic Palm Jumeirah island in the Arabian Gulf this posh resort is 14 km from Wild Wadi Water Park and 15 km from the upscale shops in the Mall of the Emirates.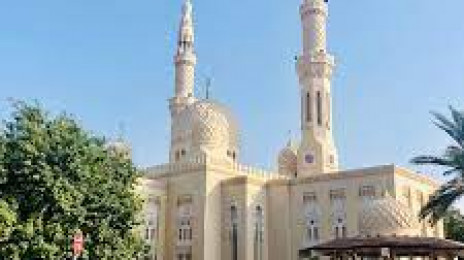 Jumeirah Mosque
Jumeirah Mosque is a mosque in Dubai Emirate of Dubai United Arab Emirates. Construction began in 1976 the mosque is built in traditional Fatimid style which originated from Syria and Egypt. Opened in 1979 the Jumeirah Mosque visit has been a key activity under the Open Doors.
Things to Do in United Arab Emirates
Do what makes you happy