Incredible journeys to Myanmar with DOOK!
No matter your travel style, we have a Myanmar package tailored for you
Myanmar Tour Packages
Explore Myanmar with DOOK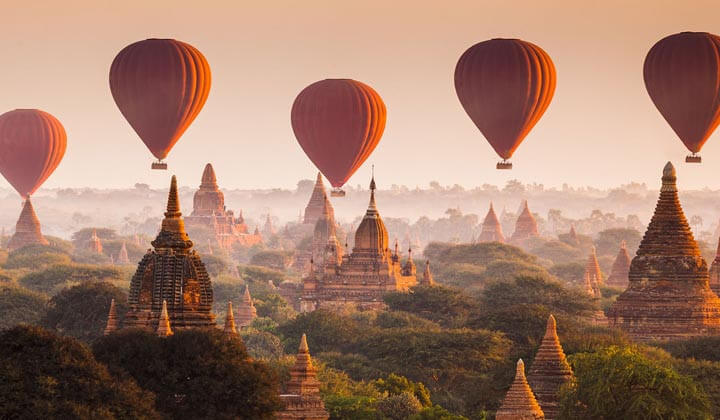 Myanmar: The Land of the Golden Pagodas

Discover striking Burmese architecture with Dook's Myanmar Tour Packages

Myanmar, also known as Burma, is a country steeped in history and culture, making it an ideal destination for those interested in exploring the cultural heritage of Southeast Asia. One of the best ways to experience the country's history on your Myanmar Tour is by visiting its numerous temples, pagodas, and monasteries. The Shwezigon Pagoda in Bagan, for example, is a spectacular structure that dates back to the 11th century and is considered one of the most important religious sites in the country. Similarly, the Ananda Temple, also in Bagan, is a stunning example of ancient Burmese architecture and is famous worldwide for its allure.

Visiting one of many traditional villages with Dook Travels' Myanmar Tour Packages is a must for those interested in learning about the local way of life. These villages offer a unique insight into the country's rich cultural heritage, with traditional architecture, weaving and pottery still being practised by the residents. In particular, the Inle Lake region is renowned for its floating villages, where residents live and work on stilted homes above the water.

In addition to its elegant cultural heritage, Myanmar is also known for its amazing landscapes and scenic beauty. The country is home to rolling hills, lush green jungles, and pristine beaches. This makes it an ideal destination for those seeking to escape city life's hustle and bustle. The country's many national parks and wildlife reserves, such as the Bago Yoma range, are ideal for hiking, trekking and wildlife watching.

For those looking for a more relaxed experience with Dook's Myanmar Holiday Packages, several beaches of the country offer the perfect escape. The Ngapali Beach, for example, is a beautiful stretch of sand fringed by coconut palms which offers some of the country's best swimming and sunbathing opportunities. Similarly, Chaung Tha Beach is a popular spot for surfers, with its consistent waves and relaxed atmosphere.

Myanmar is also a food lover's paradise with a diverse range of delicious cuisine. With Dook's Myanmar Packages, explore the entire Burmese cuisine. From traditional Burmese dishes such as mohinga, a fish noodle soup, to regional specialities such as Shan noodles and Burmese curries, there is something to suit every palate. In addition to its food, Myanmar is also renowned for its tea, producing some of the finest teas in the world. A visit to one of the many tea houses in the country is a must for tea lovers, with traditional tea ceremonies still being practised by the residents.

If you are eager to embark on an exciting Myanmar Tour and witness its incredible beauty, rich culture and glorious history, you have come to the right place. Dook offers the best Myanmar Tour Packages that provide you with a one-of-a-kind and memorable experience in Myanmar.

General Information for your Myanmar tour:

Capital: Naypyidaw
Languages: Burmese, English
Currency: Kyat (MMK)
Driving Side: Right side
Best Time to Travel: November to February, during the cool and dry season.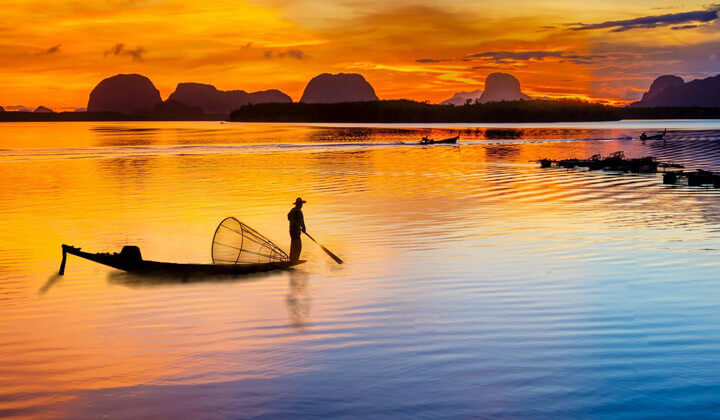 Explore Myanmar

The country is home to numerous historic temples, pagodas and stupas. The bustling city of Yangon is also a hub of local life and commerce, with a vibrant street food scene, local markets, and a bustling port on the Yangon River. In contrast, Bagan, located in central Myanmar, is a must-visit destination included in your Myanmar Packages for its thousands of ancient temples and stupas, which offer breathtaking views of the surrounding landscape.

In addition to its rich history and culture, Myanmar is also known for its picturesque natural landscapes. These landscapes include the Himalayan mountain range in the northeast, the lush tropical forests of the southern and south-eastern regions and the pristine beaches along the Bay of Bengal and the Andaman Sea. Whether you're interested in exploring ancient ruins, soaking up local life and culture, or simply relaxing in a tropical paradise, Myanmar offers everyone something.

Below is a list of destinations which are must-to-have in your Myanmar Tour Packages:

1. Bagan, the ancient city of Burma

Bagan is an ancient city in central Myanmar and one of the country's most popular tourist destinations. The visitors can tour the city's numerous temples and pagodas and its rich history and cultural heritage by taking a tour with Dook's Myanmar Tour Packages. In addition to its historical sites, Bagan is also a great place for shopping, with many local markets selling traditional crafts and souvenirs. One can also take a cooking class to learn about the local cuisine and enjoy traditional dance performances, all as part of their Myanmar Tour.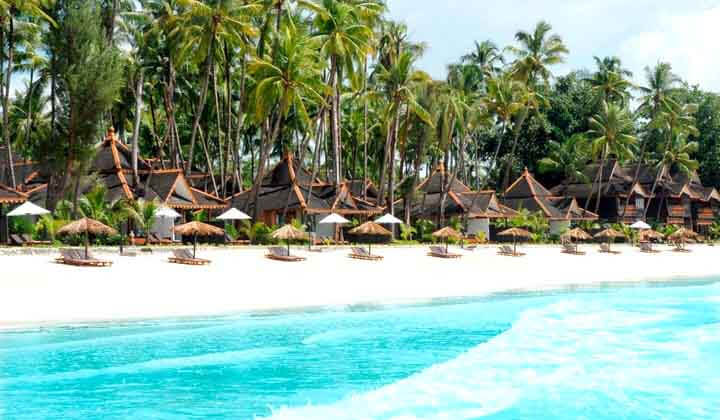 2. Inle Lake, a refreshing retreat

Inle Lake is a spectacular body of water located in Shan State, Myanmar and is a popular tourist destination for those seeking a peaceful and relaxing vacation. With one of our many Myanmar Packages available, enjoy kayaking or canoeing, fishing and guided hikes in the surrounding hills and forests. Inle Lake is also home to several traditional markets, including the famous Inle Lake Floating Market, where visitors can buy fresh produce and local goods.

3. Nagapali Beach, the perfect escape

Ngapali Beach is a striking stretch of sand located on the Bay of Bengal, Myanmar. It is a popular destination for those seeking an exciting beach vacation on their Myanmar Tour. In addition to swimming and sunbathing, the visitors can also participate in a number of water activities, such as snorkelling, diving, and kayaking. The beach is also home to several hotels and resorts, providing visitors with the opportunity to relax in comfort and style. The visitors can also take day trips to nearby islands, visit local fishing villages, or mingle with the locals to learn about their rich culture.

4. Shwedagon Pagoda, an Architectural Beauty

The Shwedagon Pagoda is a magnificent religious structure located in Yangon, Myanmar and is one of the country's most important pilgrimage sites. Explore the Pagoda's incredible architecture and the surrounding grounds, including numerous smaller pagodas, shrines, statues and meditation halls, with our Myanmar Holiday Packages. The Pagoda is also famous for traditional festivals and events and visitors can watch or participate in local ceremonies and rituals.

Top Bucket List Experiences in Myanmar

1. Take an Enthralling Hike to the Golden Rock

The Golden Rock, also known as Kyaiktiyo Pagoda, is a unique and revered pilgrimage site located in the Mon State. The massive golden boulder precariously balances on the edge of a cliff, seemingly defying gravity. Visitors can hike to the top of the rock to admire the unforgettable views and witness the incredible feat of engineering that is the Golden Rock. The site is surrounded by lush forests, waterfalls, hot springs, and caves, making it a great destination for outdoor enthusiasts and a must have in your Myanmar Packages.

2. Enjoy Yangon's Scrumptious Street Food

Yangon is a bustling city with a rich and vibrant food culture, making it a food lover's paradise. From street stalls to night markets, explore the city's many street food vendors and sample a variety of traditional dishes, such as the famous Mohinga noodle soup and Shan Noodles. Whether it is spicy curries or savoury grilled meats, Yangon's street food is a must-to-attempt for anyone visiting the city.

3. Explore the Glorious Temples of Mandalay

Mandalay is a city steeped in history and culture and is known for its numerous ancient temples and pagodas. With our Myanmar Holiday Packages, explore the city's many temples, including the Mahamuni Temple, Shwenandaw Monastery and Kuthodaw Pagoda. At these temples, learn about the area's rich history and religious traditions. The city is also a hub for shopping, with many local markets selling traditional crafts and souvenirs, offering visitors a unique and authentic shopping experience.

4. Witness serenity at the peaceful Shan Hills

The Shan Hills are a beautiful and diverse mountain range located in Shan State, Myanmar. The hills are home to many traditional villages and offer visitors on their Myanmar Tour a unique opportunity to experience local life and culture. Explore the hills on a guided hike, visit local villages and observe the daily life and customs of the local people. The hills are also a popular destination for trekking and hiking, with stunning views and diverse landscapes. Whether it's observing local life, taking in the breath-taking views, or simply enjoying the peace and quiet, the Shan Hills are a must-to-visit destination in Myanmar.

5. Shop and take home memories of the beautiful country

Myanmar offers a variety of shopping experiences for tourists, from local markets selling traditional crafts and souvenirs to modern malls selling international brands. Local markets, such as the Bogyoke Aung San Market in Yangon and the Inle Lake Floating Market, offer a glimpse into the local way of life and a chance to buy unique and traditional items, including textiles, jewellery and crafts.

For a truly unique shopping experience on your Myanmar Tour, tourists can visit one of the many traditional workshops and factories, such as the lacquerware factories in Bagan and the silk weaving workshops in Mandalay. These offer a chance to see local artisans and purchase handmade items directly from the source.

Pack your bags and explore the enchanting country of Myanmar with Dook International

Myanmar offers a wealth of experiences and activities for travellers, making it an ideal destination for those looking to explore Southeast Asia's culture, history and natural beauty. Whether you're interested in exploring its temples and pagodas, immersing yourself in local life, or simply relaxing on its comforting beaches, our Myanmar Holiday Packages have something to offer every type of traveller. With Dook International, book your Myanmar Tour today and discover this enchanting country and gain a lifetime experience.