The enchanting beauty of Mauritius is impossible to neglect. This African gem has soul enhancing charm that captivates every traveler's heart. Whether you travel with family, solo, or on a honeymoon, this vacationer's paradise will offer you a marvelous time. There are many reasons for stepping on this piece of paradise; one of them is Mauritius tourist attractions. Another thing that magnetizes people toward this destination is its delightful weather. Its ideal climate remains the same all year round, whether you visit here in June or December. Mauritian cuisines are the other reasons why tourists choose this destination as their vacation spot. So, when you are in Mauritius, do feast your cravings with Asian, Indian, African, and French cuisines. Mauritius is an absolute blend of cultures, cuisines, warm people, wonders of nature, and ethnic communities. For travelers, there are many places to visit in Mauritius. From festivals to markets, adventurous activities, extraordinary beaches, and sweet cravings, there's much more to experience. Mauritius attractions are rich with breathtaking waterfalls, lush green forests, rugged mountains, chalky sand beaches, novel wildlife, and crystal-clear turquoise lagoons. Mauritius does not only have natural attractions but also man-made attractions. All in all, it is a perfect vacation spot for breaking the monotonous life and travel routine. Among the top Mauritius tourist places to visit, the best ones are Ile Aux Cerfs, Flic En Flac Beach, Chamarel Waterfalls, Grand Bassin, and more.

Belle Mare Plage beach in Mauritius is a treat for every sunrise lover. It is an ideal destination to watch a sunrise amid the lush green land. You can add this destination to your must-visit Mauritius tourist spots list. Many visitors from across the world come to Ile Aux Cerfs beach to spend a perfect weekend with their family and friends. They can relish several water sports here. If you are in Mauritius and didn't visit Chamarel-colored earth, then your vacation is a waste. This place is an absolute must for everyone visiting Mauritius. Being one of the best Mauritius attractions, it has gained a copious amount of popularity. La Cuvette Beach is one of the most magnificent places to visit in Mauritius. It is famous for its dramatic vistas and mouthwatering seafood. To witness the breathtaking beauty of Mauritius, you must head to Black River Gorges National Park. Everywhere you look, you will find flora and fauna worth being photographed. Do you know? You can even experience a wildlife safari in Mauritius. It is one of the main Mauritius tourist attractions. All the wildlife safari buffs ride in an open jeep to explore the majestic African wilderness. Tamarind Waterfalls is another gem in Mauritius that offers a sight to behold. It is counted as one of the top Mauritius tourist spots to visit. A traveler can attempt different activities here, like hiking, cliff jumping, swimming, canyoneering, and bird-watching. If you want to nourish your history knowledge, Blue Penny Museum is the place you should visit.

After getting such detailed information on Mauritius, you must be willing to transport yourself there. No worries! We got you covered. Dook Travel's Mauritius tour packages are a delight to your vacation plan. Our packages have covered every Mauritius tourist place. If you plan to go on a Mauritius vacation, connect with us and get the best package at a pocket-friendly price.

Best Tourist Places to Visit in Mauritius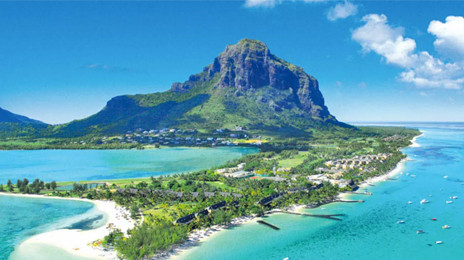 le aux Cerfs
le aux Cerfs is a privately owned island near the east coast of Mauritius in the Flacq District. The island of Ile aux Cerfs lies off Trou dEau Douce in the largest lagoon of Mauritius and offers 87 hectares of luxuriant vegetation and preserved white sandy beaches.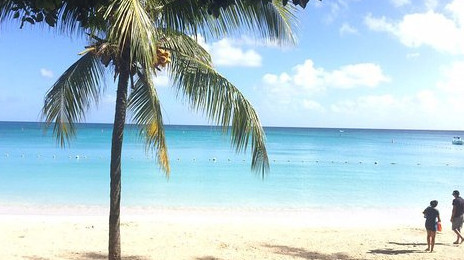 Pereybre Swimming Beach
Backed by shady trees this bustling beach features swimming sunbathing kayaking & picnicking.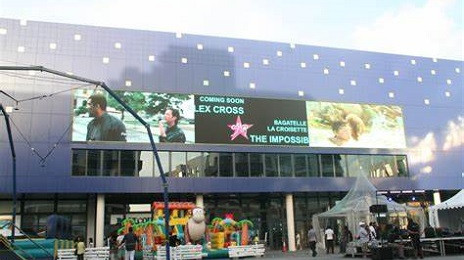 Grand Baie la Croisette
Imagine a place where pleasure meets the practical a place to indulge in ones favourite workout relax in a trendy coffee shop or enjoy a lunch break meet with friends to view the latest movie do your groceries.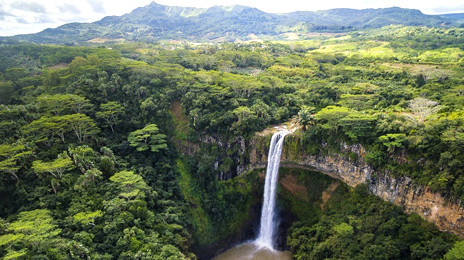 Chamarel Waterfall View Point
The highest waterfall on Mauritius plunges more than 100 meters down against a scenic backdrop of forests and mountains.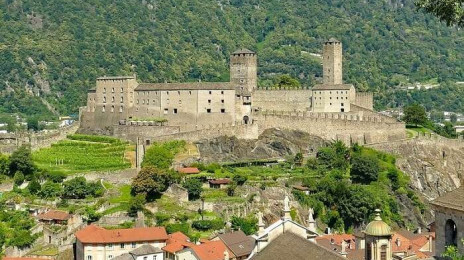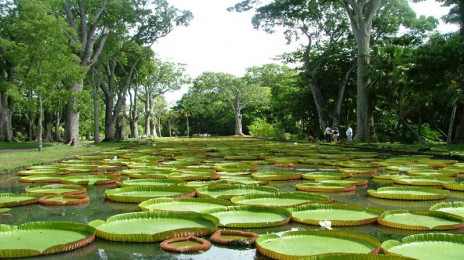 Sir Seewoosagur Ramgoolam Botanical Garden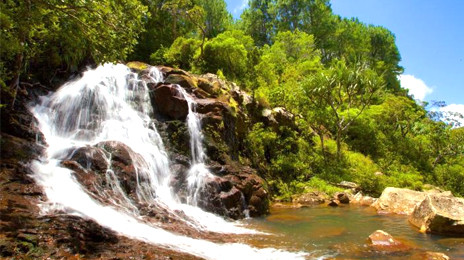 Black River Gorges National Park Visitors Centre
This 6574-hectacre natural reserve is filled with hiking trails to observe the indigenous forests and variety of wildlife.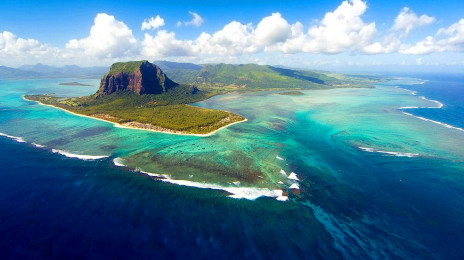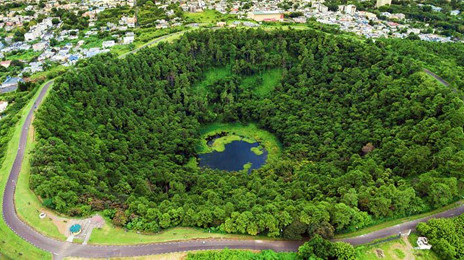 Trou aux Cerfs
Measuring more than 984 feet in diameter this crater was formed as a result of volcanic activity millions of years ago.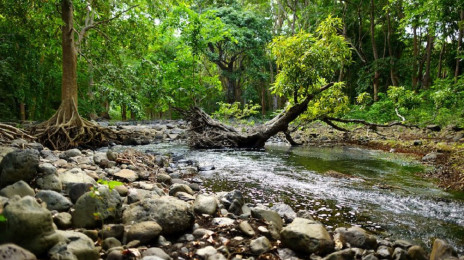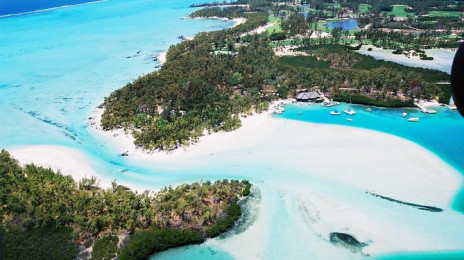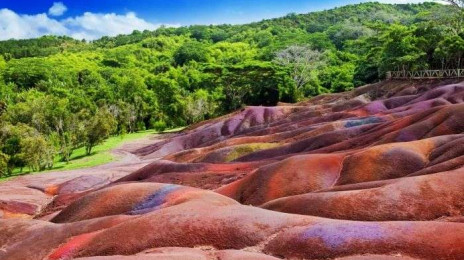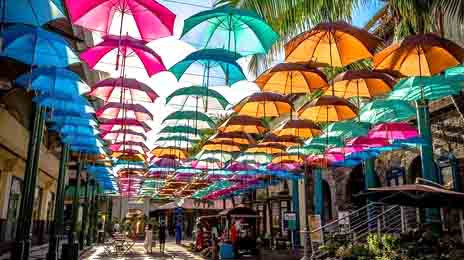 Trou Aux Beach
Trou-aux-Biches is a small town with a public beach on the northern coast of Mauritius in the district of Pamplemousses. According to the World Travel group the beach is one of the most beautiful on the island. They awarded it the Worlds Leading Beach Destination at the World Travel Award for 2011. Many tourist resorts and boutique hotels are situated near the beach such as the Trou aux Biches Resort & Spa. From Port Louis the M2 highway heads towards it with Trou-aux-Biches about 1.5 kilometers west from the end of M2. The airport and the town are connected by public bus.
Things to Do in Mauritius
Do what makes you happy