Textile Tour Of India 8 Nights
Uncover the secrets behind the craft of fine fabrics
Pkg Id

0000167

Destinations

3

Duration

8 Nights

Attractions

16

Price
One of the first industries to grow in India, textiles has come a long way. Discover the lives of the people behind these garments and the textile production process, which have fascinated European societies for centuries.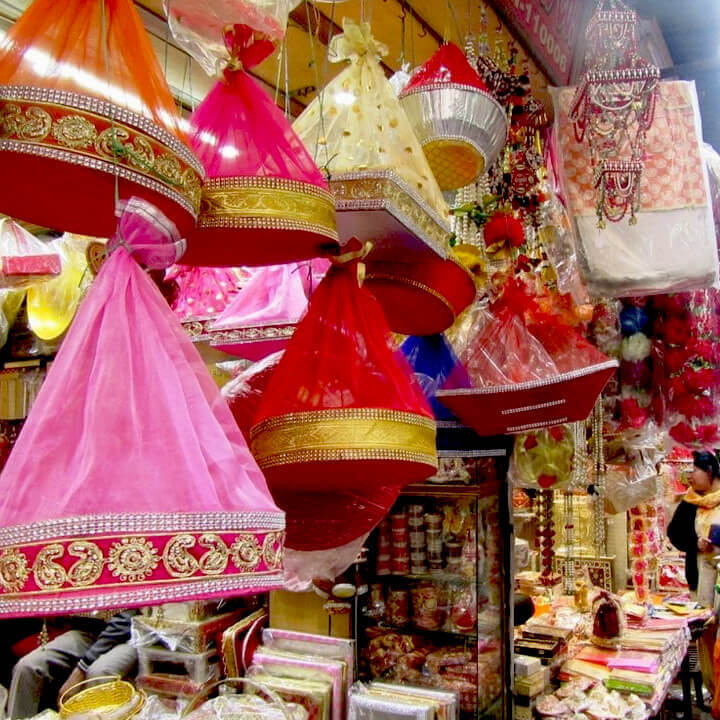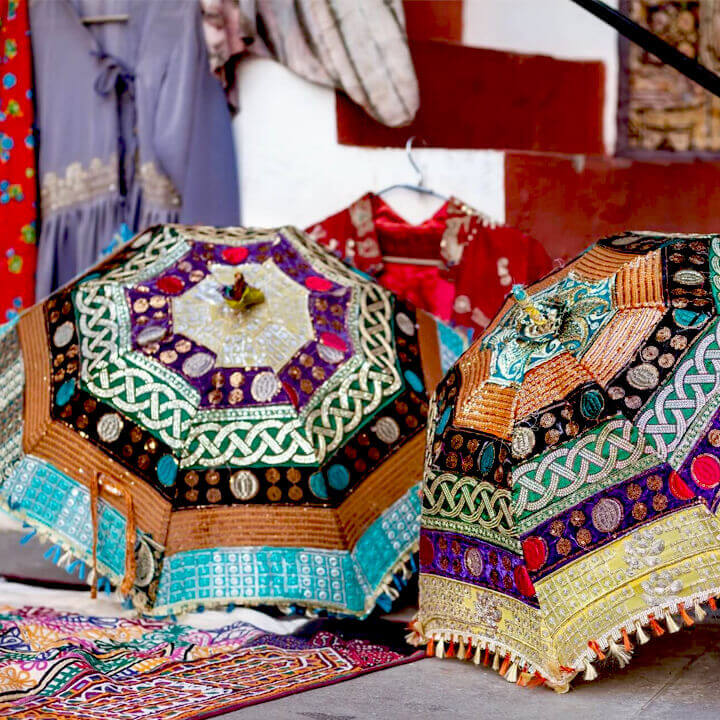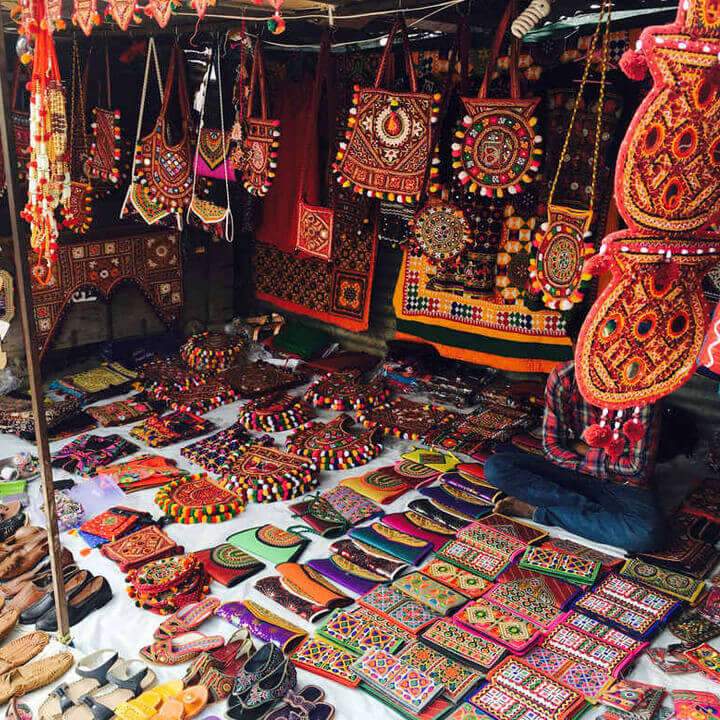 1
Arrive Mumbai
Upon arrival in Mumbai International Airport, You will be welcomed by your India host and chauffeured to the hotel.
Mumbai: Dating back 300 years these nests of seven islands were originally inhabited by Koli fisherman. Mumbadevi or Mumbai, from which we get Bombay, was a part of the dowry of Catherine Braganza when she married Charles II in 1661. Bombay remained isolated till the Suez Canal was opened. After which trade Bombay overtook Calcutta as the main port due to the proximity to the European countries.
Today, Bombay is a beautiful harbour studded with hilly islands and a palm-fringed shore, rising gradually to the peaks of the mountain ranges – truly worthy of being the 'Gateway of India'. Besides being a major port of India, Bombay is also a thriving industrial centre.
A cosmopolitan city, it owes its prosperity to the industry and enterprise of its population of about eight million. It is the commercial capital of India.
Your stay is on Bed & Breakfast Basis.
2
Mumbai
This morning you will be met by your guide and will be driven from your Hotel to the Gateway of India and board the ferry, for an hour's ride across Bombay Harbour brings you to the green and lovely Elephanta Island.
This is a UNESCO World Heritage site. Here visit some of the huge and intricately carved cave temples that date back to the 8th century, dedicated to the Hindu Sun God - Shiva. Once you get off at the island, you can either walk a short distance or take a Toy Train, to the steps leading up to the sculptures.
Afternoon proceed on a tour of local market and also visit a famous designer studio:
Mumbai's heart lies not in its monuments but in its bazaars (markets).
Fashion Street: Just as the name suggests, Fashion Street is a bustling street filled with the latest fashion merchandise. This street has about 150 stalls selling a wide range of items including shoes, bags, western clothes, accessories and so much more. Fashion Street attracts people of all ages, but the area is always crowded with teenagers and college students.
Mangaldas Market (cotton/silk market): This market is every fabric lover's heaven, once here you are bound to fall in love with the colours and vast variety of styles available in Indian wear.
Later visit Sabyasachi store in Mumbai. Sabyasachi need no introduction, he is one of the world renowned fashion designer. By visiting the store of Sabyasachi, you will understand why attention to detail is Sabyasachi Mukherjee's most deadly creative weapon.
3
Mumbai to Ahmedabad
This morning departure transfer to the Mumbai airport for your flight to Ahmedabad.
Ahmedabad: Founded in the 15th century, Ahmedabad is the largest city in the state of Gujrat. The city is a vibrant business district and rising centre of education, information technology and scientific industries. Divided in two - the old city and the new city. City enjoys a thriving cultural tradition, being the centre of Gujarati cultural activities and diverse traditions of different ethnic and religious communities.
Upon arrival at Ahmedabad Airport, you will be transferred to the Hotel.
Afternoon proceed on a visit to the following sites
Sidi Sayed Mosque: The mosque of Sidi Sayed is one of the most prominent mosques in the Ahmedabad city. Constructed in the year 1573, the mosque was established by Sidi Sayed, a slave of Sultan Ahmed Shah.
This skillfully carved mosque is truly the one of its kinds in the whole world. The Jali screen windows represent the Indo-Saracenic styling, which is admired by people all over the world. Consisting of delicately carved windows, the mosque is known for its stone tracery.
Swaminarayan Temple: Dedicated to Lord Swaminarayan, the temple boasts of its exquisite wooden carvings.The structural design of the Ahmedabad Swaminarayan temple is mesmerizing. The interiors and exteriors of the temple have been adorned with the typical Gujarati designs that depict different aspects of the Gujarati culture and lifestyle. The architectural style of the temple is commendable and truly has an unbeatable charm. Standing royally behind the huge gates across the Relief road, the Swaminarayan temple of Ahmedabad has beautifully decorated domes and galleries.
Evening proceed on a heritage walking tour of Ahmedabad:
Ahmedabadis also an architectural mecca of sorts, with buildings designed by Le Corbusier and Louis Kahn. These buildings are a symbol of how seamlessly the city has embraced the present while being rooted in its heritage. It has some of the finest examples of Islamic monuments, Jain temples and vernacular wooden architecture and a thriving 'Walled City Culture'.
The historic 'Old City', on the eastern side of the river, is a site to behold – a tightly condensed humanity going about daily chores as if time had stood still, with chaotic bazaars, crisscrossing narrow streets (called 'pols') punctuated by beautifully carved bird feeders, roaming cattle, crumbling but stunning examples of vernaculararchitecture and artisan workshops.
Accommodation is in a Grand Deluxe Room with ensuite facilities.Your stay is on Bed & Breakfast Basis.
4
Ahmedabad
Morning visit Calico Museum. The Calico Museum of Textiles in Ahmedabad is the premier textile museum of India. For its distinguished and comprehensive collection of Indian textiles, it is one of the most celebrated institutions of its kind in the world. Entry Permitting.
Note: Maximum number of visitors per tour is restricted to 20. It is closed on Wednesday
Afternoon visit Sabarmati Ashram: Gandhi's home for many years and significant site in India's struggle for independence. In Gandhi's small cottage, you can still see his spinning wheel, which became the symbol of his swadeshi movement. The swadeshi movement sought to promote the creation and consumption of hand-spun textiles and other local products over British imports among Indians of all castes and social classes. Entry permitting, we will also visit Kalam Khush, a handmade paper factory established by the Gandhi ashram in 1956.
Afternoon visit to Ahmedabad famous kite makers and one of the few families that still practice Mata-ni-Pachedi, or ritual cloth painting.
5
Ahmedabad to Dasada
Morning drive to Dasada
Stop enroute at the sleepy town of Patan to see the increasingly rare craft of double ikat weaving and also visit the Rani ki Vav stepwell later explore the striking 11th century Modhera Sun Temple.
Post visit continue your drive to Dasada. On arrival check-in at Rann Riders, Dasada
Rann Riders :Rann Riders is an ethnically designed eco-resort, set among wetlands and agricultural fields. The resort has imaginatively designed cottages that blend with the rural countryside in which it is situated.
Accommodation is in a Cottage with ensuite facilities.Your stay is on Full Board Basis.
6
Dasada to Bhuj
Morning drive to Bhuj (276 Kms / 5 ½ Hours)
Bhuj: Bhuj connects you to a range of civilizations and important events in South Asian history through prehistoric archaeological finds, remnants of the Indus Valley Civilization (Harappans), places associated with the Mahabharata and Alexander the Great's march into India and tombs, palaces and other buildings from the rule of the Naga chiefs, the Jadeja Rajputs, the Gujarat Sultans and the British Raj. Over the 4000-year in-habitation of Kutch it developed trading and migratory relationships with ancient civilizations as far abroad as Zanzibar, the Middle East and Greece, fostering a unique ethnic mix of peoples and traditions in the region.
Accommodation is in a Jafri Room with ensuite facilities.Your stay is on Bed & Breakfast Basis.

7
Bhuj
Morning proceed on a day visit to Banni Villages :-
Hodka: Visit Basar Bura, a charming guy who has rather banal local embroidery, and Ramji Devraj, who makes quilts and has been to the Santa Fe international Folk Art market many times. There is also leather done in Hodka.
Today Lunch will be organized at Rann Visramo , Bhasar Bhura's Hotel has a charming restaurant, much more authentic.
Nirona: is home to about six different Crafts. Meet Mr. Abdul Gafur Khatri, (subject to permission / confirmation) who, together with his five brothers, belongs to the last family of Rogan Painters. Rogan Art involves using a Metal Stick and Castor-Oil based color to create a work of genius. Viewing a demonstration of the craft is sure to leave you in awe.
8
Bhuj
Morning visit Bhujodi Village, located just 8 kilometers from Bhuj where you will visit VankaKana, who has good embroideries and some other weavers with great new designs.
Bhujodi is a major textile center of Kutch with more than 1000 inhabitants involved in textile handicrafts production.
Kutchi embroidery is some of the finest that India produces. Intricate stitches, often incorporating small mirrors are typical of most styles, although each style is uniquely representative of different tribal communities: Rabari, Ahir, Mutwa and Jat are examples. Sumrasar and Dhordo are famous embroidery villages, but embroidery is found all over Kutch.
Today a Thali Lunch will be organized at Hotel.
Later we will visit Ajrakhpur Village to see the ajrakh printing / natural dye in Ajrakhpur.
Ajrakhpur is known worldwide for the art of block painting, uses color derived from nature, such as indigo, henna, turmeric, pomegranate, iron and mud. In some cases, the fabrics are washed up to 20 times. The printing blocks are hand-carved.
End your tour with the visit to Ludiya Village, which is undoubtedly one of the most beautiful village in kutch and famous for its decorative furniture.
The Houses of the village have typical structure called bhunga with intricate decorations both inside and outside. While outside is decorated with vibrant motifs, the inside has clay design with mirror work. These house are architecture marvel.
9
Bhuj to Mumbai
Morning at leisure. Afternoon drive to Bhuj Airport for flight to Mumbai.
Upon arrival at Mumbai Airport stay in transit for your flight to destination onwards.
Accommodation all hotels as per the meal plan mentioned

As mentioned in Itinerary

Service of English Speaking local guide in Delhi and Agra
General Terms
Please note that these packages are customizable, which means that you will be able to make changes to the itinerary/activity if you so desire. The final payment will be calculated as per the itinerary and inclusions reflected on the confirmatory e-mail sent to you.
Please expect to receive your vouchers 72 hours before your departure date (subject to full payment of your package cost).
Personal expenses such as laundry, telephone calls, room service, alcoholic beverages, mini bars etc., are not included.
In case your package needs to be canceled due to any natural calamity, weather conditions etc. Dook Travels shall strive to give you the maximum possible refund subject to the agreement made with our trade partners/vendors.
The passenger names in the booking form should be exactly as per passports. Dook Travels will not bear any liability for the name change fee, if incorrect names and ages have been added at the time of booking.
Please note that your package includes baggage as per airlines policy. Any addition in baggage will be charged separately.
Standard check-in time at the hotel is normally 2:00 pm and check-out is 11:00 am. An early check-in, or a late check-out is solely based on the discretion of the hotel.
In case the selected hotel is unavailable for booking, an alternate arrangement will be offered to the customer in another hotel of a similar category.
Certain hotels may ask for a security deposit during check-in, which is refundable at check-out subject to the hotel policy.This amount has to be deposited by the traveler.
Please note that Day at Leisure essentially implies that no sightseeing activities have been included for that day.
Kindly be on time for your activities, tours and transfers. Dook Travels will not be liable for missing any activity thus for any refund against it in such cases.
No refund either in part or in full will be made for any unused part of the services provided in the package.
The package price doesn't include special dinner or mandatory charges at times levied by the hotels especially during New Year and Christmas or any special occasions. Dook Travels shall try to communicate the same while booking the package. However Dook Travels may not have this information readily available all the time.
Our package price does not include GST and TCS. Applicable GST and TCS will be charged over and above the package price.
For queries regarding cancellations and refunds, please refer to our Cancellation Policy.
For any paid activity which is non-operational due to any unforeseen reason, we will process the refund & should reach the guest within 30 days refund requisition. Also, for any activity which is complementary and not charged to Dook Travels & guests, no refund will be processed.
Our package prices are on twin sharing accommodation basis thus published prices are applicable for minimum two persons and multiple of two thereon.
As per RBI guideline every foreign traveler has to provide us his PAN details. The Dollar component of package price will be taken out of your BTQ (Basic Travel Quota).
The tour cost does not include any Overseas Insurance Premium, but we strongly recommend buying Overseas Insurance Policy. The same after issuance is non refundable.
These terms are general terms for our tour packages.Any term mentioned in proposal shall be considered part of it and in case of discrepancy term mentioned in proposal shall prevail.
Disputes, if any, shall be subject to the exclusive jurisdiction of the courts in New Delhi.
Payment Policy
Payment schedule depends on destination, time of booking, inclusions, airline and hotel payment policy etc thus it is specific to your package bookining.
Payment schedule will be part of our proposal to you for the package.
If payment is not made as per the schedule provided in the first booking confirmation e-mail, Dook Travels reserves the right to cancel the booking after attempting to get in touch with you. Refunds would be as per the package cancellation policy.
Cancellation Policy
Once Booking received : INR 5000 (Per PAX) + actual Ticket cancellation + Hotel cancellation as per hotel policy+Visa fee if visa is applied.
60 – 45 Days prior to departure : 25 % of land cost + INR 5000 (Per PAX) + actual Ticket cancellation+Visa fee if visa is applied.
45 – 30 days prior to departure: 50% of land cost + INR 5000 (Per PAX) + actual Ticket cancellation+Visa fee if visa is applied.
30 – 10 days prior to departure: 75% of land cost + INR 5000 (Per PAX) + actual Ticket cancellation+Visa fee if visa is applied.
Within 10 days: Full.