Top Zanzibar Tour Packages
Zanzibar has everything you could possibly want in a week: beautiful sand beaches with palm trees around them, historical cities and villages, vibrant markets and so on. Travelers who like to veer off the main road will love this quirky island off the east coast of Africa. Here is a rundown of everything you need to know to organize the perfect week-long vacation in Zanzibar. Those who want to see the beautiful landscapes of countries like Seychelles or the Maldives but are on a tight budget, Zanzibar Tours in contrast to those two nations feature a number of all-inclusive resorts. It's very affordable for travelers who love learning about a new nation's rich culture and complicated history but also desire gorgeous landscapes and stunning beaches. Dook Travels' Zanzibar Tour Packages are thoughtfully planned based on your comfort and safety in mind.
Top things to know about Zanzibar (Tanzania)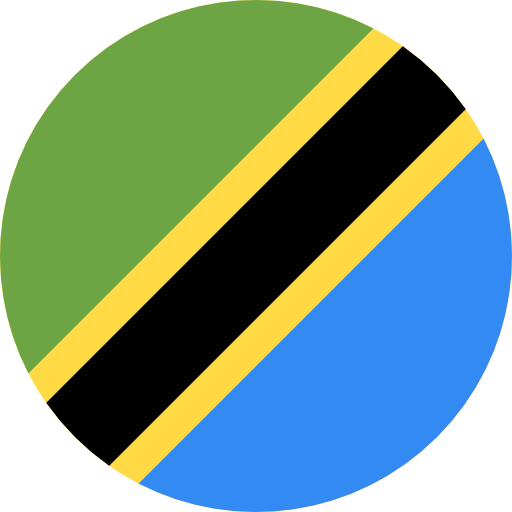 Without spending a few days on Zanzibar Tour, which is so much more than just its renowned beaches, no trip to Tanzania is complete. Visit the old district of Stone Town and go dolphin swimming. Take a tour of spices, then visit Prison Island to witness the timeless turtles. You won't soon forget those few days, whatever happens. The ideal way to cap off your journey through East Africa. The very word of Zanzibar brings to mind the Spice Islands, the dhow trade, sultans, and royal homes made of limestone and corals set against the backdrop of swaying palm trees and crashing sea. Zanzibar mesmerizes and overwhelms with its oriental mystique and ignored exoticism. The Tanzania Coast is a place of impeccable excellence and charm, regardless of whether you intend to stay on the main coast or need to venture off into the atolls and islands of the Indian Ocean.
Airports
Abeid Amani Karume International Airport
Top Attractions in Zanzibar
The enchanting and unique archipelago of Zanzibar is located 35 kilometres (21.5 miles) off the coast of Tanzania in the Indian Ocean. It is made up of multiple islands, with Unguja and Pemba being the biggest two. Unguja is also known as Zanzibar Island. There are also about 50 additional tiny islands and stunning atolls. The main island of Zanzibar is only 95 km long and 40 km wide and it is ringed by coral reefs. Dook Travel's interesting Zanzibar Packages crafted in a way that provide world-class diving and snorkelling in crystal clear waters.

Zanzibar's past is both fascinating and complicated, as well as frequently brutal. The seasonal monsoon winds of the Indian Ocean have drawn traders, voyagers, pirates, explorers and visitors from all over the world to the shores of Zanzibar over the years. The history of the island of Zanzibar includes sultans, harems, wealth, spices, and a powerful commercial empire. However, the history of trade must be understood in the context of slavery and the widespread poaching of elephants across the continent of Africa.

As a thriving trading center, Zanzibar attracted traders from the major civilizations of China, Persia and Arabia as well as from India, Europe and the continent of Africa. Zanzibar served as the hub of trade, culture, and civilization for all of East and Central Africa for centuries. Dook Travels' Zanzibar Holiday Packages are customized and reasonably priced to get informed about the destination's culture and civilization background.

The Sultan of Oman actually relocated his court and headquarters from Muscat to Zanzibar in 1832 after conquering the island. Persian baths, luxurious harems, and spectacular homes and mosques were built during this time. To grow expensive spices like pepper, nutmeg, cinnamon, vanilla, cardamom, and cloves, plantations were created. In the nineteenth century, the huge slave trade, these spices, gold, and ivory from the tusks of elephants murdered on the continent of Africa pushed Zanzibar to extremes of luxury and human depravity.

Zanzibar used to be known as the "Spice Island," and it was a major supplier of cardamom, ginger, nutmeg, pepper, vanilla, cinnamon, and cloves to different parts of the world. These spices were initially brought in from South America and Asia, but they quickly took off in the tropical heat and fertile soil due to the mineral-rich soil. There are still a number of spice plantations on the island today, and one of the island's numerous attractions is a guided spice tour. The exciting Zanzibar Tour Packages designed by Dook International roam around spice plantation and see the fresh spices and seasonal fruit, first hand.

Visitors also gain knowledge about the use of traditional remedies and spices in cookery. Here, spices that are typically only seen dried and crushed in glass jars are shown growing in their natural shapes and forms.

Off the coast of Zanzibar, there are a number of excellent diving locations, including the stunning and well-known Mnemba Atoll, a marine park with some of Eastern Africa's best diving. All levels of divers, from beginners to experts, can benefit from diving in Zanzibar. Take advantage of the great Zanzibar Holiday Packages offer designed by Dook International right away!

Aquatic life abounds in the warm, turquoise Indian Ocean, which boasts excellent visibility of up to 30 to 40 meters and well-preserved coral reefs. Both seasoned divers and snorkelers who are merely curious will find this area to be exciting.

Aquatic life is abundant and absolutely fascinating to see for snorkelers and divers, including a variety of hard and soft coral, including brain coral, gorgonian fans and staghorn, barrel sponges, nudibranchs, large lobsters, clownfish, leopard rays, Moorish idols, parrot fish, large Napoleon wrasse, green turtles, dolphins, moray eels, octopus, and lionfish, to name a few. For experienced divers, deep-sea diving expeditions outside the reef may include seeing barracuda, reef sharks, manta rays, stingrays, and, with some luck, during certain seasons, even a whale shark.

Dook Travels' Zanzibar Tour offers a diverse range of Zanzibar Tour Packages for various categories of travellers. Learn about Selous Game Reserve, which has a total size of 54,600 km2 and is made up of lakes, rivers and deltas as well as undulating savannah and the world's highest concentration of elephants. The African elephant, African lion, Cape Buffalo and hippopotami are just a few of the animals you may expect to witness. One of the rare locations in the globe where it is possible to view wild dogs is the Selous, which is also a home for these canines.

You should be aware that Zanzibar hosts three significant festivals every year. Hence there is no such reason why you shouldn't attend if you chance to be in the town for one. The first is a music festival with performers from all around Africa that takes place in February. Its name, "Sauti za busara," translates to "sounds of knowledge." The regular location for this music festival is Stone Town.

The Zanzibar International Film Event, which takes place in Zanzibar, is the most prominent film, music and art festival in East Africa. Here, some of east Africa's top performers in music and film are put on display for the world to witness on a large platform. Some of the events that take place here include musical concerts and awards ceremonies.

Dook's Zanzibar Packages are established taking into consideration the preference of the travellers making sure no corner of Zanzibar is left unattended. The musicians you can anticipate seeing are determined by the event's topic, which changes every year.

Last but not least is the Zanzibar Beach and Watersports Festival, which typically takes place in September at Jambiani Beach. Numerous beach and water activities are featured during this festival. The highlight is a fantastic music event. With our Zanzibar Holiday Packages, discover this unspoiled island. The best romantic getaways and honeymoon suites in serene, upmarket hotels are available in our collection of Zanzibar Packages, along with family-friendly vacations at bigger beach resorts and opulent villa accommodations.

Several variables affect the pricing, which varies. Some of these considerations include the number of days the trip will last, your preferred mode of transportation, the locations you'll be visiting, and the activities you want to do.
Book Now: Tanzania Tour Packages

Explore: Top Tanzania Attractions