Top York Tour Packages
York is an interesting and fashionable city in England with a deep history behind it. It is one of the nicest places to visit in the country because of how relaxed it is. Furthermore, it is incredibly well maintained, making your sight-seeing an absolute breeze. Every part of the modern city somehow has an intrinsic link to its colourful history and you can see that even if you're there for a short stay. Dook International offers a variety of York Tour Packages to facilitate your York Tour and to remove all the stress from planning out your vacation!

Things to know about York (United Kingdom)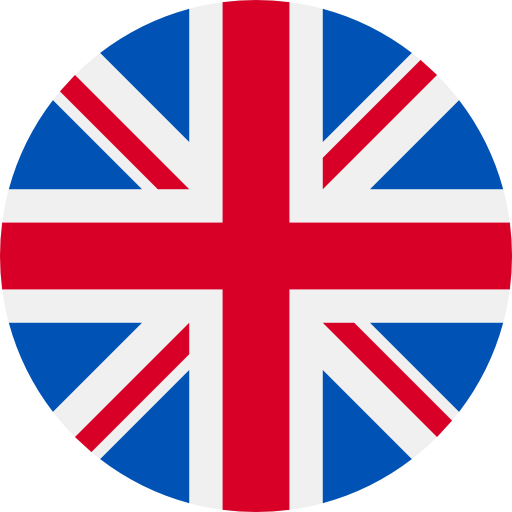 York is an absolute treasure trove of history and archaeology. It used to be one of the many Roman headquarters and there is a medieval style of architecture present in every street. The city is known all over the world for its archaeological site, the Jorvik. When you book one of our York Holiday Packages you can see the carefully preserved monuments and sites. They have truly captured moments in history that you can experience in present day. York's long history and heritage has been encapsulated within every building, brick, and beam in this city and despite its ancient vibe, it has all the amenities that a modern-day tourist would require!

Airports
Disforth, Church Fenton, RAF Linton-On-Ouse
Best time to visit
Sep-Oct
Climate Types
Humid Continental
Experiences in York
York is a unique city in the sense that it is a city that is enclosed within ancient walls but lives a modern lifestyle, with its lively local culture, exciting events, and range of activities all year round! Dook International's York Packages let you experience this vibrant city with its deep-rooted Roman customs. York has lost little, if any, of its pre-industrial beauty and if you are a fan of medieval style architecture, this is definitely the place for you! It has a maze of medieval, narrow streets within its 13th century walls, letting you experience the world that a person in those times would have to navigate.

Top Attractions in York
The main attraction on any York Tour is the huge and jaw-dropping York Minster, that stands tall at heart of the city. It is famously known as one of the most beautiful Gothic style cathedrals in the world and you will understand why once you see it in person by booking one of our York Tour Packages. A great thing about York is that it is a tourist driven city, so there are plenty of activities and things to do. Additionally, York has a ton of traditional pubs as a cheer to their heritage and is undoubtedly a great part of the city to check out.

Planning your York Tour could seem a bit daunting as there is lots to do and even more to see. But not to worry, you can rely on Dook International's York Holiday Packages that do all the planning for you! You will get to experience the entirety of this regions' history at your utmost comfort.

Best Travel Experiences in York

Walking along the paved streets of York, you will feel like you are transported back in time as the city is beautifully preserved. The city also has little to no traffic, making it a great place to have a leisurely stroll and look around, regardless of the time of day. You may find it interesting to know that it is home to England's greatest concentration of stained glass from the medieval era, and it even has the largest pane of stained glass in the world. If this sounds like something you'd like to see, prebook one of Dook's York Packages ahead of time to save yourself the trouble of a last-minute booking!

The most famous experience in York is going to see the stunning York Minster. It is the largest medieval cathedral in northern Europe, and it is famous all over the world for its Gothic architecture. When you use one of our York Tour Packages, you will get to see the progression of the cathedral, right from the 12the century! The first part of the site was a wooden chapel that was built for the baptism for the King Edwin of Northumbria, and this was then replaced with a stone church. The present structure you see today was built between 1220 and 1480 and it shows all the major stages of the development of the Gothic style of buildings.

Jorvik is a very hyped-up site to visit, and it certainly lives up to its reputation! It is an interactive multimedia exhibit where the aim is to teach history while also staying fun and interesting, It truly brings history to life and it is a good visit for tourists of all ages. It is a highly detailed reconstruction of the Viking settlement that was found here in the late 1970s and you can check it out by taking a ride on a time-car monorail that takes you all throughout 9th century Jorvik. It is a great stop on your York Tour and must not be missed!

Top Things to Do in York

York also has a wide variety of museums that you can visit, and they are all educational and fun visits for the whole family! By making the most out of our York Holiday Packages, you can visit their National Railway Museum. It is the largest railway themed museum in the world, and it has over 100 locomotives. Even if you're not a trainspotter, you will be sure to have a good time as it is interactive, as you get the opportunity to ride the world's fastest steam locomotive.

Best Places to Eat & Drink in York


York has a very trendy and innovative gastronomical culture, while still maintaining their historical integrity with a good share of traditional pubs and restaurants. After checking out various places using our York Packages, you might want to settle down for a good bite to eat. A popular destination amongst tourists is Mr. P's Curious Tavern. Despite its reputation as a bit touristy, it is known for its imaginative small eats, deli meats and cheeses, along with an extensive and high-quality list of wines. To add to its uniqueness, it is allegedly housed with a creaky old house and furthermore, it is part of the chain of restaurants owned by Michelin-starred chef Andrew Pern.

You can also go to Shambles market, where the food stalls in the food court section is a good place to catch some cheap eats. There is high quality coffee and ice cream at good prices that you can munch on while seated at picnic tables.

Best Shopping Places in York

York's shopping streets are famous all over the world and they are said to be the inspiration for Diagon Alley from the Harry Potter series. They have an antiquated, vintage look and are great place to go if you love all things old or if you're a bookworm. Your York Tour wouldn't be complete without going to Shambles, with its medieval style pavements. You can go to Shambles Market, where you can find Yorkshire cheeses, fish, and local meat. There is also several arts and crafts stalls. For a good souvenir, you can buy the traditional York Flat Cap here.

Why Travel to York?

There are so many reasons why you should visit York, but the few that you can focus on are its beautiful history and heritage, as well as all the lovely sights that you can see here. It is like a picture straight out of a novel, and as you walk the streets of York, you can take in all the glorious sights of this coveted town. By availing one of Dook International's York Tour Packages, you can see the streets that inspired the sets of the Harry Potter movies, or you can see how the people in medieval towns lived.

Travel Tips for Travelers

When you are visiting York, it is important to remember that a lot of the attractions and sites have different timings on different days of the week. Furthermore, almost all of them require booking or tickets ahead of time! To make things all the more easier for you, prebook one of our York Holiday Packages before your vacation and pay for it after your trip! Your York Tour will certainly go by without a hitch if you use our services.
Explore More: Top Attractions in UK
Book Package: UK Tour Package