Top Yangon Tour Packages
While Yangon is no longer the capital of Myanmar, it remains the most important city in the country as it is the commercial and cultural hub. It is a great spot for visitors because it has maintained its authentic culture and heritage, but you can also get a good insight into the urban culture of the Burmese. The city is modernising at a fast rate, making it comfortable to visit as well. Dook International offers a variety of Yangon Tour Packages to make your Yangon Tour as easy and fun filled as possible, so make sure you prebook one of the Yangon Packages ahead of your holiday!

Things to know about Yangon (Myanmar)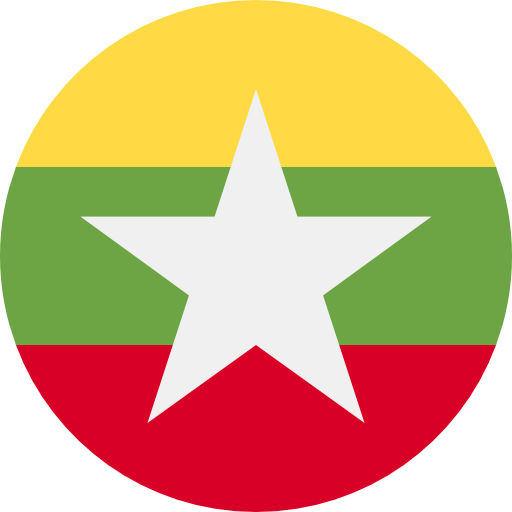 Most people know Yangon as Rangoon, as it was once called. It also used to be the capital of Myanmar. Since the country has reopened borders and welcomed globalisation, a lot of changes have taken place in this thriving city. It is an interesting city, with everyone from political exiles to investors and even foreigners looking for adventure. Our Yangon Holiday Packages will make sure that you get to experience true Burmese culture while also ensuring that you have a pleasant and enjoyable stay.

Airports
Yangon International Airport
Best time to visit
Nov-Apr
Climate Types
Tropical Monsoon
Experiences in Yangon
By going on a Yangon Tour, you will see that it is a land with deep history and culture. All the monuments here show how the different regions work together in unison. If you head downtown, you will be able to see the huge open-air markets and notice that this city has some of the most well-preserved colonial architecture in all of Southeast Asia. You will not leave Yangon even remotely disappointed, as it has everything that a tourist could possibly want.

Top Attractions in Yangon
The main point of attraction in Yangon is the 300 feet tall Shwedagon Pagoda, which most of the tourism in the city is centred around. However, there is much more to the city than just that. It houses several large Buddha statues, some stunning views at lakeside parks, and busy local markets. There are also museums for those who love history. Whichever of our Yangon Tour Packages you opt for, you will be sure to get the full experience.

There is a lot to do in Yangon and it is rapidly changing. You can visit the traditional monuments or try out some of their recently developed experiences, such as the new restaurants and bars that are gaining popularity. Planning your Yangon Tour will be an absolute breeze with the help of Dook International's Yangon Packages!

Best Travel Experiences in Yangon

If you are looking for a leisurely travel experience in Yangon, you can visit one of their many lakeside parks. By booking one of our Yangon Holiday Packages, you can visit the Kandawgyi Lake, the most famous and well-maintained lake there. Also known as the Royal Lake, it is an artificial lake that was built by the British and it is most beautiful at sunset, when you can see the Shwedagon Pagoda reflected in its blue waters. On the southern end of the lake, there is a floating Shin Upagot shrine.

You will have to pay an admission fee for the eastern side of the lake, which has a small park, a children's playground and the Karaweik Palace, which is a reproduction of a royal barge. There are a few cafés here where you can grab a quick bite to eat in between your strolls. Additionally, there is the recently opened Myanmar Aquarium which is a good place to stop if you are travelling with kids. Dook International's Yangon Packages are a great option for travelling with the whole family as well!

Top Things to Do in Yangon

The whole city revolves around the Shwedagon Pagoda, so it is an absolute must visit on your Yangon Tour. It is one of the most sacred sites of Buddhism, standing tall at 326 feet and gilded in 27 metric tons of gold leaf. It is studded with thousands of diamonds and other precious gems, and it is believed to also contain strands of the Gautam Buddha's hair. There are four separate stairways through which you can enter the main terrace.

You can visit the Pagoda right at dawn to avoid the crowds and to feel your soul at peace or you can visit at sunset to see the stupa shine in beautiful shades of crimson and orange.

Our Yangon Packages will help you in exploring all that the city is known for, so you can also stop by the Chaukhtatgyi Paya. It is a gigantic 215 feet long reclining buddha statue. The statue has a calm expression with glass eyes, and it topped by a crown absolutely covered in diamonds and other stones. Attached to the Paya is the Shweminwon Sasana Yeiktha Meditation Centre which is where huge crowds of locals congregate to meditate.

If you are looking for something that really gives you a story, you can go to the Meilamu Paya. There are massive 3D stucco depictions of the Buddha's life and practices all over the compound, which you can find at your own pace. There is also a giant crocodile that displays a gallery about the legend of Mei La Mu, who is supposed to have been born from a mangrove fruit. There are lovely teahouses within the complex that give you a nice view of the creek. If this sounds like something right up your alley, prebook one of Dook's Yangon Holiday Packages before your trip this holiday season.

Best Places to Eat & Drink in Yangon

When we say our Yangon Tour Packages will help you get the true Burmese experience, this includes the cuisine as well! There are plenty of great places around where you can try the local food, and you can find anything from street food to more high-end places with elevated dishes. You can visit the iconic Lucky Seven, where there are streetside tables with greenery. It is known for its mohinga (rice noodles with spicy fish broth) and their flaky pastry buns.

If you want to try quality Burmese food, swing by Feel Myanmar Food, which is a well-known Yangon institution. There are several freshly made dishes on display every day and you can order by pointing out what you'd like. Every meal includes soup, a plate of vegetables on salad, and a little dessert. More stalls outside provide savoury nibbles, sweet treats, and other takeaways.

Best Shopping Places in Yangon

No Yangon tour is complete without doing some shopping for yourself or buying souvenirs for your friends and family. You can spend several hours at Bogyoke Aung San Market, which is a historic market with over 2000 stalls. You can even find gold and diamond jewellery or get a tattoo if you're feeling particularly adventurous. This is the market with the largest collection of local handicrafts and souvenirs, and it is a good place to find tailors to buy traditional clothes.

Why Travel to Yangon?

One of the main reasons to avail one of our Yangon Holiday Packages is that the city is truly a blast from the past. While it is modernizing at a fast pace, it is still deeply rooted in its customs and history, which is unique in comparison to other big cities. You feel like you are visiting another world because while the surroundings are brand new, the locals still have a traditional attitude and wear customary clothing. Furthermore, even foreigners are more than welcome to try out the traditions and the locals are very inviting and friendly!

Travel Tips for Travelers

Yangon is one of the safest cities to travel to but there are still a few things you have to keep in mind during your visit. At some of the Buddhist landmarks, you may need to bring a shawl or a sarong to cover your shoulders in order to stay respectful. If it is your first time visiting Yangon, don't stress about planning your trip as Dook International has you covered with our Yangon Packages at reasonable prices!