Top Ushuaia Tour Packages
Ushuaia, located at the southern tip of Argentina, is known as the "End of the World," offers a unique travel experience for adventurous travellers. Surrounded by the stunning beauty of the Beagle Channel, Tierra del Fuego National Park, and the snow-capped peaks of the Andes Mountains, Ushuaia is a nature lover's paradise.

It also offers exciting outdoor activities destination for adventure seekers. With its rich history and culture, Ushuaia also deals with a glimpse into the region's indigenous past and colonial heritage. Whether you're looking to explore the great outdoors or immerse yourself in local culture, Ushuaia Tour Packages are a great way to make the most of your trip.

Things to know about Ushuaia (Argentina)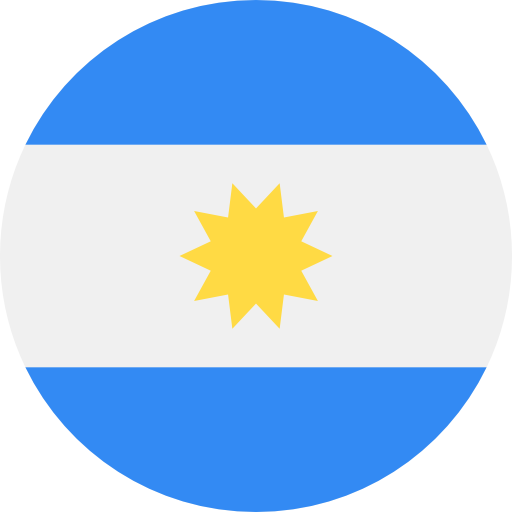 Ushuaia is a city located in Tierra del Fuego, Argentina. It is known for being the southernmost city in the world and a popular destination for adventurous travellers. Before you embark on your Ushuaia Tour, there are a few things to know about this beautiful city.

The climate is sub polar oceanic, meaning it is cold and rainy year-round. It's important to pack warm clothing, waterproof gear and sturdy shoes for outdoor activities. The city is also a popular starting point for cruises to Antarctica, which is an incredible experience for those interested in visiting the southernmost continent.

Mesmerizing natural landscapes surround it, including the Beagle Channel and the Andes Mountains. The best way to explore the area is through outdoor activities like hiking, skiing and sailing. Be sure to book our Ushuaia Holiday Packages that include these activities in advance to make the most of your trip.

Ushuaia is a bilingual city, with Spanish and English being the most commonly spoken languages. It can be helpful to brush up on some basic Spanish phrases before travelling, but many locals in the tourism industry speak English fluently.

Airports
Ushuaia Aerodrome
Experiences in Ushuaia
Ushuaia Tour offers a wide range of exciting experiences for adventurous travellers. From hiking in the Tierra del Fuego National Park to skiing in the Andes Mountains, there is plenty of outdoor activities. Wildlife lovers can also cruise to see penguins, seals and other marine life. For a unique cultural experience, the visitors can learn about the indigenous Yamana people at the End of the World Museum or explore the historic Beagle Channel lighthouse. No matter what your interests are, Ushuaia Packages offer the perfect opportunity to create unforgettable memories in the southernmost city in the world.

Top Attractions in Ushuaia
Ushuaia is a city that offers a unique blend of natural beauty and cultural attractions. One of the top must-to-see places in Ushuaia is the Prison Museum, formerly a prison that now offers a fascinating look at the city's history. Another popular attraction for your Ushuaia Tour is the Martial Glacier, which offers incredible views of the surrounding mountain ranges.

The End of the World Train is a scenic railway that takes visitors through the Tierra del Fuego National Park. Fagnano Lake is an excellent spot for fishing and kayaking. The Gable Island is a stunning destination that offers a chance to spot sea lions, penguins and other wildlife in their natural habitat.

If you're planning a trip to Ushuaia and want to make the most of your visit, consider booking Dook's Ushuaia Tour Packages that include various activities, destinations and experiences. These packages offer tours of the city's top attractions, outdoor adventures such as hiking and skiing and visits to all the magnificent landmarks.

Best Travel Experiences in Ushuaia

Hiking at the Tierra del Fuego National Park is one of the top experiences with our Ushuaia Tour Packages. The park offers a range of trails that wind through stunning landscapes of forests, mountains, and lakes, providing opportunities to spot wildlife and enjoy the fresh air.

Skiing in the Andes Mountains is another popular activity that is a must-have in your Ushuaia Holiday Packages. The Cerro Castor ski resort offers a range of slopes for skiers and snowboarders of all levels and glorious views of the surrounding mountains and valleys.

Top Things to Do in Ushuaia

The Yamana Museum is a fascinating cultural attraction to visit on your Ushuaia Tour in Ushuaia that offers visitors a glimpse into the lives and traditions of the indigenous Yamana people. The museum features a variety of exhibits showcasing the history, art, and daily life of the Yamana, as well as interactive displays that allow visitors to experience their customs and language.

The End of the World Museum is another popular attraction in Ushuaia, located near the city's old prison complex. The museum offers a look into the region's early explorers and the hardships they faced, as well as the history of the prison and the prisoners who were once held there. The museum, a must-to-have on your Ushuaia Packages, also features displays on the natural history and wildlife of the region.

What to Buy in Ushuaia?

While Ushuaia may be known for its stunning natural beauty and outdoor activities, it also offers a unique shopping experience for visitors. One of the top shopping destinations in Ushuaia is the End of the World Market, which offers a wide range of souvenirs and handicrafts from local artisans.

Visitors with Dook's Ushuaia Holiday Packages can also find regional products such as Fuegian jams, chocolates, and other food items. Additionally, Ushuaia has several outdoor gear shops that offer high-quality clothing and equipment for activities such as skiing and trekking. Whether you're looking for souvenirs or practical items for your trip, Ushuaia's shopping scene has something for everyone.

Best Places to Eat & Drink in Ushuaia

Ushuaia Packages often include a range of dining experiences, from traditional Patagonian cuisine to fresh seafood. One of the most popular dishes is Centella, or king crab, which can be found in many restaurants throughout the city.

Visitors on their Ushuaia Tour can also enjoy delicious Argentine steaks, lamb, empanadas, and Fuegian specialities like guanaco and hare. Whether you're looking to indulge in local flavours or international cuisine, Ushuaia's restaurants and cafes offer a delicious taste of this beautiful city.

Why Travel to Ushuaia?

Ushuaia is a destination that promises to be an adventure of a lifetime, with a wide range of experiences to enjoy. In addition to hiking and skiing, visitors can take boat tours along the Beagle Channel, go on wildlife-watching expeditions, and explore the area's glaciers and lakes. With various Ushuaia Tour Packages available, travellers can quickly discover the best of this incredible destination.

Travel Tips for Travellers to Ushuaia

• For travellers planning an Ushuaia Tour, it's important to pack according to the area's varying weather conditions. It includes warm layers, waterproof gear and sturdy footwear.

• It's also recommended to book activities and excursions in advance, especially during peak travel seasons. In addition, visitors should take time to acclimate to the area's high altitude, stay hydrated and be mindful of their surroundings when exploring the city's wilderness areas.

• With some preparation and planning, a trip to Ushuaia promises to be unforgettable.

• Ushuaia is a mesmerizing destination best explored with the help of Ushuaia tour packages provided by Dook International. The region is home to a wealth of experiences that cater to every type of traveller, from outdoor enthusiasts to history buffs and food lovers.

By booking a trip to Ushuaia with Dook, the travellers can be rest assured that they will have an exceptional travel experience and return home with memories to cherish for a lifetime.
Explore More: Argentina Tour Packages